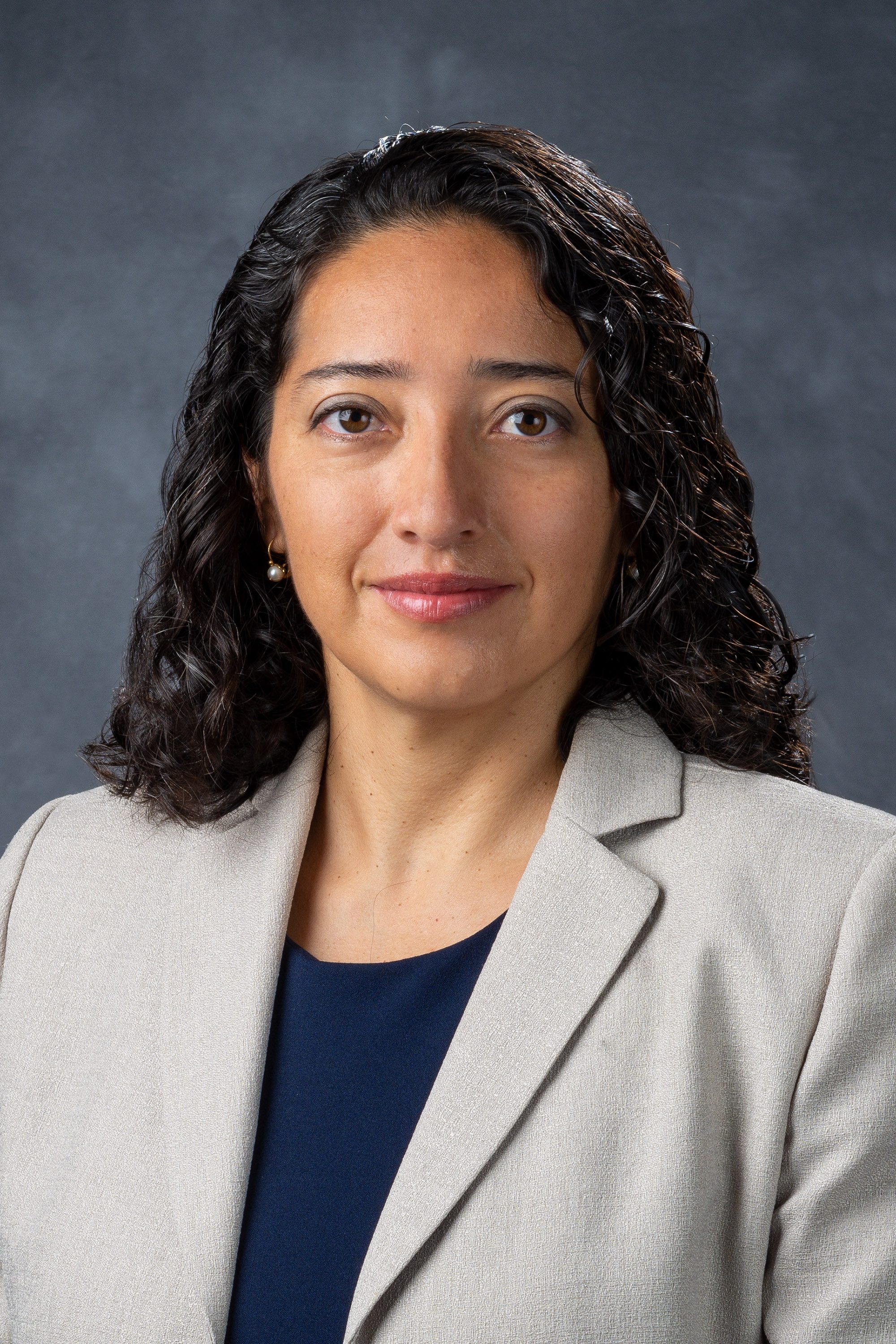 Luisa M Solis Soto, M.D.
Department of Translational Molecular Pathology, Division of Pathology-Lab Medicine Div
Primary Appointment
Assistant Professor, Department of Translational Molecular Pathology, Division of Pathology/Lab Medicine, The University of Texas MD Anderson Cancer Center, Houston, TX
Degree-Granting Education
| | |
| --- | --- |
| 2003 | University of San Francisco Xavier, Chuquisaca Sucre, BOL, MD, Medicine |
Postgraduate Training
| | |
| --- | --- |
| 2007-2011 | Research Fellowship, Molecular Pathology Research, The University of Texas MD Anderson Cancer Center, Houston, TX |
| 2004-2007 | Clinical Residency, Anatomic Pathology, Catholic University of Chile, Santiago |
Peer-Reviewed Articles
Invited Articles
Hernandez S, Serrano AG, Solis Soto LM. The Role of Nerve Fibers in the Tumor Immune Microenvironment of Solid Tumors. Adv Biol (Weinh) 6(9):e2200046, 2022. e-Pub 2022. PMID: 35751462.
Rojas F, Parra ER, Wistuba II, Haymaker C, Solis Soto LM. Pathological Response and Immune Biomarker Assessment in Non-Small-Cell Lung Carcinoma Receiving Neoadjuvant Immune Checkpoint Inhibitors. Cancers (Basel) 14(11), 2022. e-Pub 2022. PMID: 35681755.
Abstracts
Caddie Laberiano , Khalida Wani, Davis Ingram, Wei Lu, Rossana Lazcano, Wei-Lien Wang, Yao Chen, Swethajit Biswas, Dennis Williams, Cheryl McAlpine, Alexander J. Lazar, Luisa M. Solis Soto

. Identifying New Therapeutic Indications for Afamitresgene Autoleucel ("Afami-cel" [Formerly ADP-A2M4]) in Adult and Pediatric Sarcomas Using MAGE-A4 Immunohistochemistry. AACR Special Conference on Sarcomas, 2022.

Tina Cascone, William N. William Jr, Annikka Weissferdt, Cheuk H. Leung, Heather Y. Lin,Apar Pataer, Myrna C. B. Godoy, Brett W. Carter, Lorenzo Federico, Alexandre Reuben, Md Abdul Wadud Khan, Hitoshi Dejima, Alejandro Francisco-Cruz, Edwin R. Parra , Luisa M. Solis , Junya Fujimoto, Hai T. Tran, Neda Kalhor, Frank V. Fossella, Frank E. Mott, Anne S. Tsao, George Blumenschein Jr, Xiuning Le, Jianjun Zhang , Ferdinandos Skoulidis, Jonathan M. Kurie, Mehmet Altan, Charles Lu, Bonnie S. Glisson, Lauren Averett Byers,Yasir Y. Elamin, Reza J. Mehran, David C. Rice, Garrett L. Walsh, Wayne L. Hofstetter, Jack A. Roth, Mara B. Antonoff, Humam Kadara, Cara Haymaker, Chantale Bernatchez, Nadim J. Ajami, Robert R. Jenq, Padmanee Sharma, James P. Allison, Andrew Futreal , Jennifer A. Wargo, Ignacio I. Wistuba, Stephen G. Swisher, J. Jack Lee, Don L. Gibbons 1, Ara A. Vaporciyan, John V. Heymach, and Boris Sepesi

. Neoadjuvant nivolumab or nivolumab plus ipilimumab in operable non-small cell lung cancer: the phase 2 randomized NEOSTAR trial. Nat Med, 2021.

Xiuning Le, Marcelo V Negrao, Alexandre Reuben, Lorenzo Federico, Lixia Diao, Daniel McGrail, Monique Nilsson, Jacqulyne Robichaux, Irene Guijarro Munoz, Sonia Patel, Yasir Elamin, You-Hong Fan, Won-Chul Lee, Edwin Parra, Luisa Maren Solis Soto, Runzhe Chen, Jun Li, Tatiana Karpinets, Roohussaba Khairullah, Humam Kadara, Carmen Behrens, Boris Sepesi, Ruiping Wang, Mingrui Zhu, Linghua Wang, Ara Vaporciyan, Jack Roth, Stephen Swisher, Cara Haymaker, Jianhua Zhang, Jing Wang, Kwok-Kin Wong, Lauren A Byers, Chantale Bernatchez, Jianjun Zhang, Ignacio I Wistuba, Don L Gibbons, Esra A Akbay, John V Heymach

. Characterization of the Immune Landscape of EGFR-Mutant NSCLC Identifies CD73/Adenosine Pathway as a Potential Therapeutic Target. J Thorac Oncol, 2020.
Book Chapters
Solis Soto, L.M., Wang, H. Implications of Tumor Immune Microenvironment and Molecular Markers for Cancer Immunotherapy. In: Handbook of Cancer and Immunology. Springer, 2022.