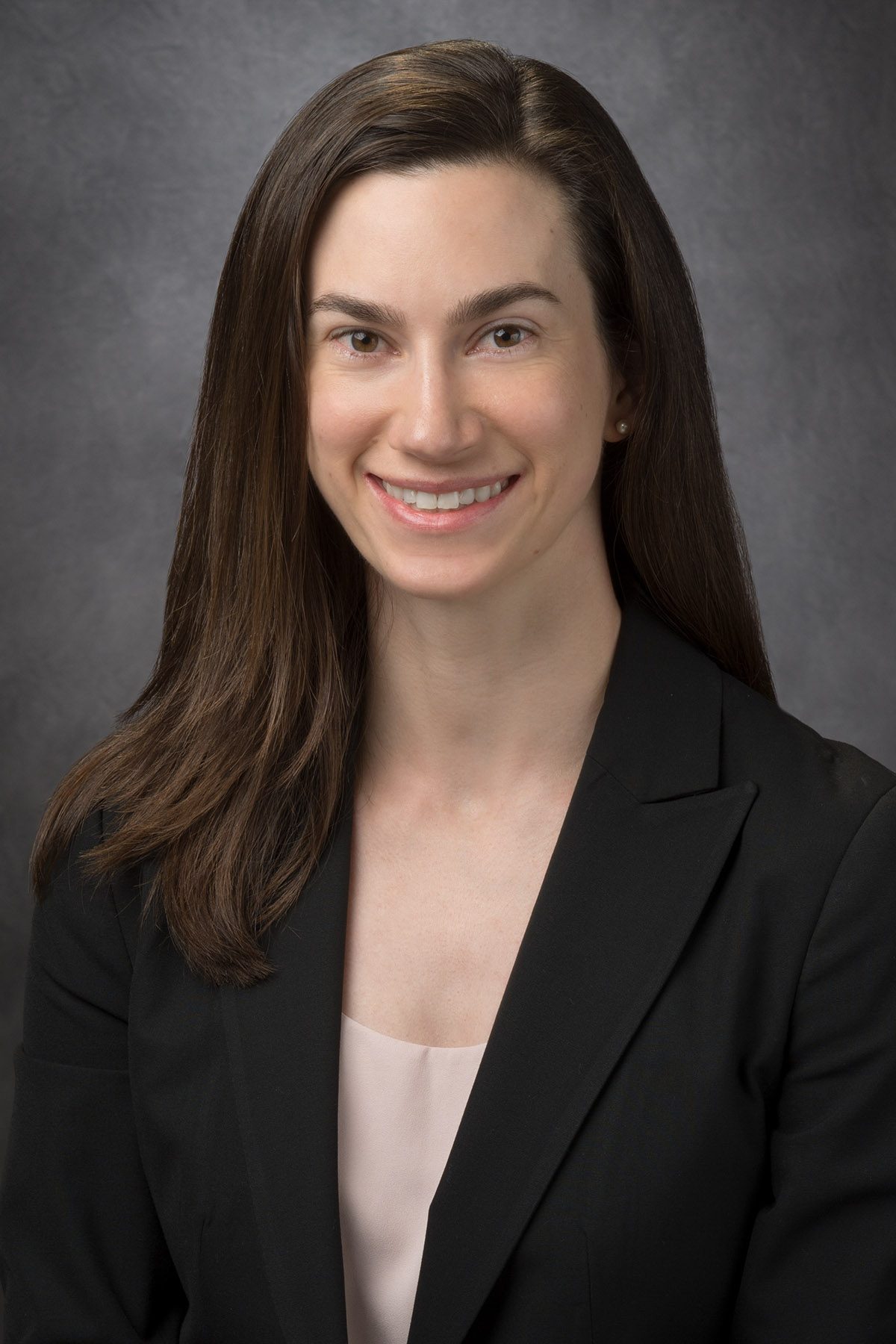 Mackenzie R Wehner, MD, MPhil
Department of Health Services Research, Division of Cancer Prevention and Population Sciences
Primary Appointment
Assistant Professor, Department of Health Services Research, Division of OVP, Cancer Prevention and Population Sciences, The University of Texas MD Anderson Cancer Center, Houston, TX
Dual/Joint/Adjunct Appointment
Assistant Professor, Department of Dermatology, Division of Internal Medicine, The University of Texas MD Anderson Cancer Center, Houston, TX
Assistant Professor, Department of Dermatology, The University of Texas Health Science Center at Houston - McGovern Medical School, Houston, TX
Degree-Granting Education
| | |
| --- | --- |
| 2014 | Stanford University School of Medicine, Stanford, CA, USA, MD, Medicine |
| 2013 | University of Cambridge, Newnham College, Cambridge, GBR, MPhil (Master of Philosophy), Epidemiology |
| 2008 | Yale University, Hopper (Calhoun) College, New Haven, CT, USA, BS, Molecular Biophysics and Biochemistry |
Postgraduate Training
| | |
| --- | --- |
| 2018-2019 | Associate Fellow, Leonard Davis Institute of Health Economics, University of Pennsylvania, Philadelphia, PA |
| 2017-2019 | Post-Doctoral Research Fellow, Dermatology, University of Pennsylvania, Philadelphia, PA |
| 2015-2018 | Clinical Residency, Dermatology, University of Pennsylvania, Philadelphia, PA |
| 2014-2015 | Clinical Internship, Internal Medicine, Temple University, Philadelphia, PA |
| 2012-2013 | Doris Duke Charitable Foundation Clinical Research Fellowship, Dermatology, University of California San Francisco, San Francisco, CA |
| | |
| --- | --- |
| 2018 | American Board of Dermatology |
Academic Appointments
Clinical Instructor, Department of Dermatology, University of Pennsylvania, Philadelphia, PA, 2018 - 2019
Other Appointments/Responsibilities
Deputy Chair, American Academy of Dermatology Derm-Epi Expert Resource Group, Des Plaines, IL, 2021 - 2023
| | |
| --- | --- |
| 2020 | Selected Participant, Butler-Williams Scholars Program, NIH National Institute on Aging (NIA) |
| 2019 | Albert M. Kligman/Society for Investigative Dermatology Travel Fellowship Award |
| 2017 | American DermatoEpidemiology Network (ADEN) Trainee Award |
| 2017 | Women's Dermatologic Society Mentorship Award |
| 2016 | International DermatoEpidemiology Association Congress and Keratinocyte Carcinoma Consortium Scholarship |
| 2013 | Alan and Ruth Borenstein Medical Scholarship, Stanford University School of Medicine |
| 2012 | Distinction in the M.Phil thesis, the M.Phil examinations, and the M.Phil degree, University of Cambridge |
| 2012 | Alan and Ruth Borenstein Medical Scholarship, Stanford University School of Medicine |
| 2012 | Stanford Medical Scholars Research Fellowship, Stanford University School of Medicine |
| 2011 | Rotary International Ambassadorial Scholarship, University of Cambridge |
| 2009 | Stanford Medical Scholars Research Fellowship, Stanford University School of Medicine |
| 2008 | Distinction in Molecular Biophysics and Biochemistry, Yale University |
| 2008 | Cum Laude, Yale University |
| 2007 | Richter Fellowship, Yale University |
| 2007 | Robert C. Bates Fellowship, Yale University |
| 2006 | Harvey Cushing Fellowship in Science, Yale University |
| 2004 | Robert C. Byrd Honors Scholarship, Yale University |
Society for Investigative Dermatology
Member, 2019 - Present
Women's Dermatologic Society
Member, 2019 - Present
Dermatology Foundation
Member, 2019 - Present
American Dermatoepidemiology Network
Member, 2019 - Present
Fellow of the American Academy of Dermatology
Member, 2018 - Present
Peer-Reviewed Articles
Invited Articles
Wehner MR. Comparing the efficacy of field treatments for actinic keratosis: A critical appraisal of a randomized trial in the New England Journal of Medicine. Br J Dermatol 182(6):1343-1344, 2020. e-Pub 2020. PMID: 31529471.
Wehner MR, Nead KT. Can Google help us fight cancer?. Lancet Oncol 19(7):867, 2018. e-Pub 2018. PMID: 30084368.
Editorials
Letters to the Editor
Wehner MR, Linos E, Boscardin WJ, Chren MM. Competing Risk of Death in Kaplan-Meier Curves When Analyzing Subsequent Keratinocyte Cancer-Reply. JAMA Dermatol 152: 494-5, 2016.
| | |
| --- | --- |
| Title: | Actinic Keratoses and Skin Cancer: Risks and Risk Reduction |
| Funding Source: | Cancer Prevention & Research Institute of Texas (CPRIT) |
| Role: | Principal Investigator |
| | |
| --- | --- |
| Title: | UT System Rising STARs Award |
| Funding Source: | The University of Texas System |
| Role: | Principal Investigator |
| | |
| --- | --- |
| Title: | Melanoma Risks and Risk Prediction in Patients with Actinic Keratosis |
| Funding Source: | Melanoma Research Foundation Career Development Award |
| Role: | Principal Investigator |
| | |
| --- | --- |
| Title: | Skin Cancer Risks and Risk Prediction in Patients with Actinic Keratosis |
| Funding Source: | NIH/NCI |
| Role: | Principal Investigator |