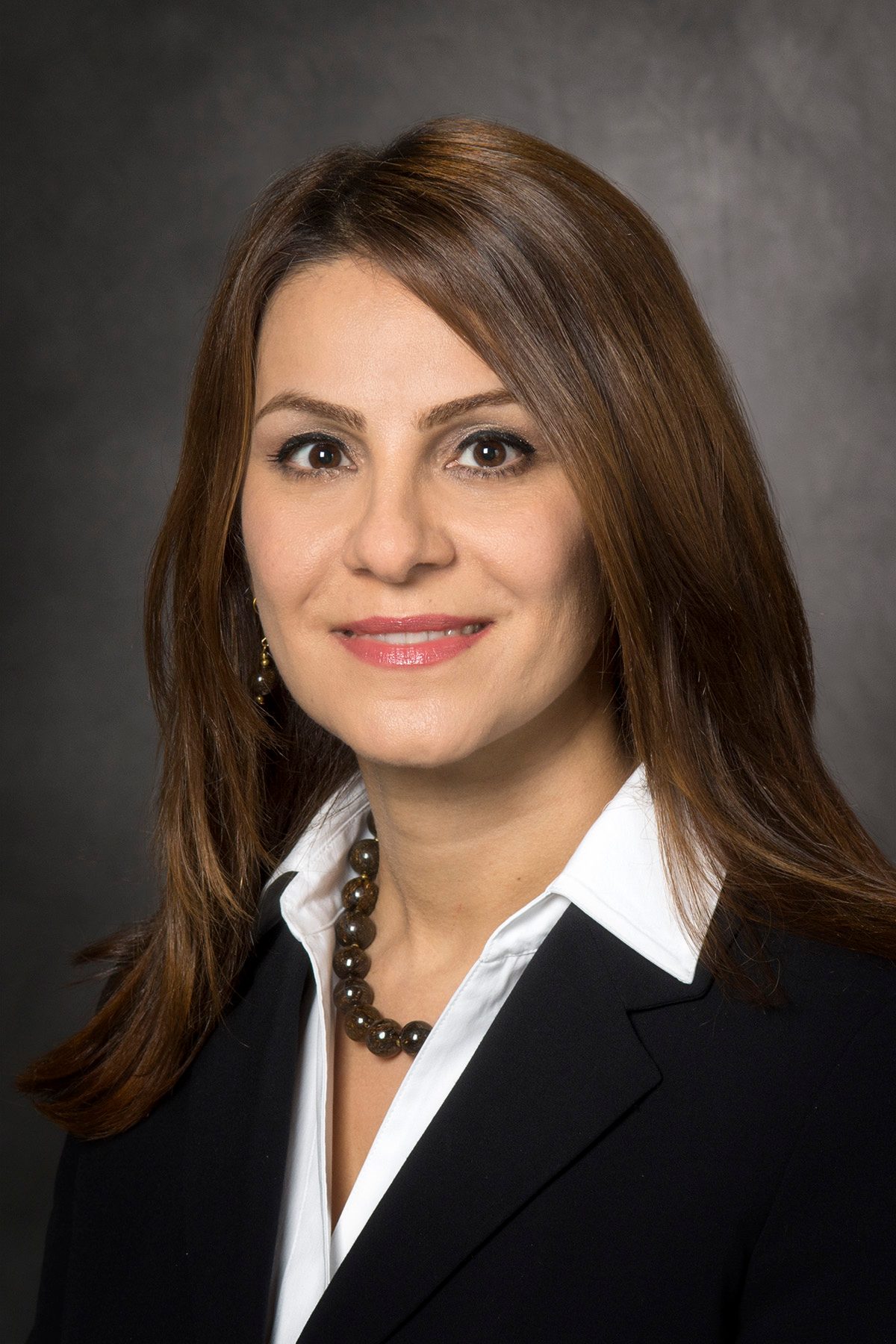 Mahsa Dehghanpour, Ed. D., MS., CMD
School of Health Professions, Division of Education & Training
Present Title & Affiliation
Primary Appointment
Program Director, School of Health Professions, Division of Academic Affairs, Sr VP Office, The University of Texas MD Anderson Cancer Center, Houston, TX
Professor, School of Health Professions, Division of Academic Affairs, Sr VP Office, The University of Texas MD Anderson Cancer Center, Houston, TX
Degree-Granting Education
| | |
| --- | --- |
| 2011 | University of Houston, Houston, TX, USA, Ed.D, Education-Curriculum and Instruction |
| 2000 | Azad University, Tehran, IRN, MS, Nuclear Engineering, Radiation Medicine |
| 1997 | Iran University of Science and Technology, Tehran, IRN, BS, Atomic and Molecular Physics |
Postgraduate Training
| | |
| --- | --- |
| 2002-2003 | Certificate, Medical Dosimetry, The University of Texas MD Anderson Cancer Center, Houston, TX |
| | |
| --- | --- |
| 2005 | Medical Dosimetry Certification Board |
Academic Appointments
Associate Professor, Department of School of Health Professions, Division of Academic Affairs, Sr VP Office, The University of Texas MD Anderson Cancer Center, Houston, TX, 2014 - 2020
Assistant Professor, Department of School of Health Professions, Division of Academic Affairs, Sr VP Office, The University of Texas MD Anderson Cancer Center, Houston, TX, 2008 - 2014
Instructor, Department of School of Health Professions, Division of Academic Affairs, Sr VP Office, The University of Texas MD Anderson Cancer Center, Houston, TX, 2004 - 2008
Other Appointments/Responsibilities
Second Vice Chair, JRCERT Executive Committee, Chicago, IL, 2020 - Present
Director (Board Member), Joint Review Committee on Education in Radiologic Technology (JRCERT), Chicago, IL, 2019 - Present
Formal Education Committee Co-Chair, American Association of Medical Dosimetrists (AAMD), Herndon, VA, 2017 - 2019
Site Visitor Chair, Joint Review Committee on Education in Radiologic Technology (JRCERT), Chicago, IL, 2010 - 2019
Institutional Committee Activities
Member, QEP Steering Committee for Reaffirmation of Accreditation, 2018 - Present
Alpha Eta President, Alpha Eta Honor Society-MDACC Chapter, 2018 - Present
Member, Master of Science in Radiologic Sciences Admissions Committee, 2016 - Present
SHP Faculty Senator, Faculty Senate, 2016 - Present
Committee Chair, Medical Dosimetry Advisory Committee, 2009 - Present
Chair, Medical Dosimetry Curriculum Committee, 2009 - Present
Chair, Medical Dosimetry Admissions Committee, 2009 - Present
| | |
| --- | --- |
| 2021 | 2021 AAMD Outstanding Achievement Award, American Association of Medical Dosimetrists |
| 2021 | Academy of Health Science Education Inductee, UT MD Anderson Cancer Center |
| 2020 | Faculty Educator of the Year 2020, UT MD Anderson Cancer Center |
| 2019 | Faculty Educator of the Quarter, UT MD Anderson Cancer Center |
| 2015 | Finalist-The Julie and Ben Rogers Award for Excellence, The University of Texas MD Anderson Cancer Center |
| 2013 | AEIRS/Elsevier Innovator of the Year Award 2013, AEIRS/Elsevier |
| 2013 | Faculty Educator of the Month: September 2013, The University of Texas MD Anderson Cancer Center |
| 2004 | Outstanding Educator, The University of Texas MD Anderson Cancer Center |
Peer-Reviewed Articles
Merveille C, Susan A, Galindo G, Sunny S, Dehghanpour M, Hernandez S, Chung C, Olanrewaju A, Court L

. Approach to account for the impact of dental artifacts on VMAT dose distributions when using automated treatment planning. Medical Dosimetry 45(4):400, 2020.

Dehghanpour M, Baker M

. Best Clinical Education Practices based on Perspectives of Medical Dosimetry Graduates. Radiologic Science & Education 25(2):5-13, 2020.

Temiloluwa O. Esho, BS, Christine V. Chung, BS, Juanita U. Thompson, BS, Mahsa Dehghanpour, EdD, MS, CMD, Jordan R. Sutton, BS, CMD, Simona F. Shaitelman, MD, EdM, Kelly K. Kisling, PhD, MS, DABR, Laurence E. Court, PhD

. Radiation Treatment Plans Developed for Post Mastectomy Breast Cancer Patients in Underserved Clinic. Medical Dosimetry 45(1):102-107, 2020.