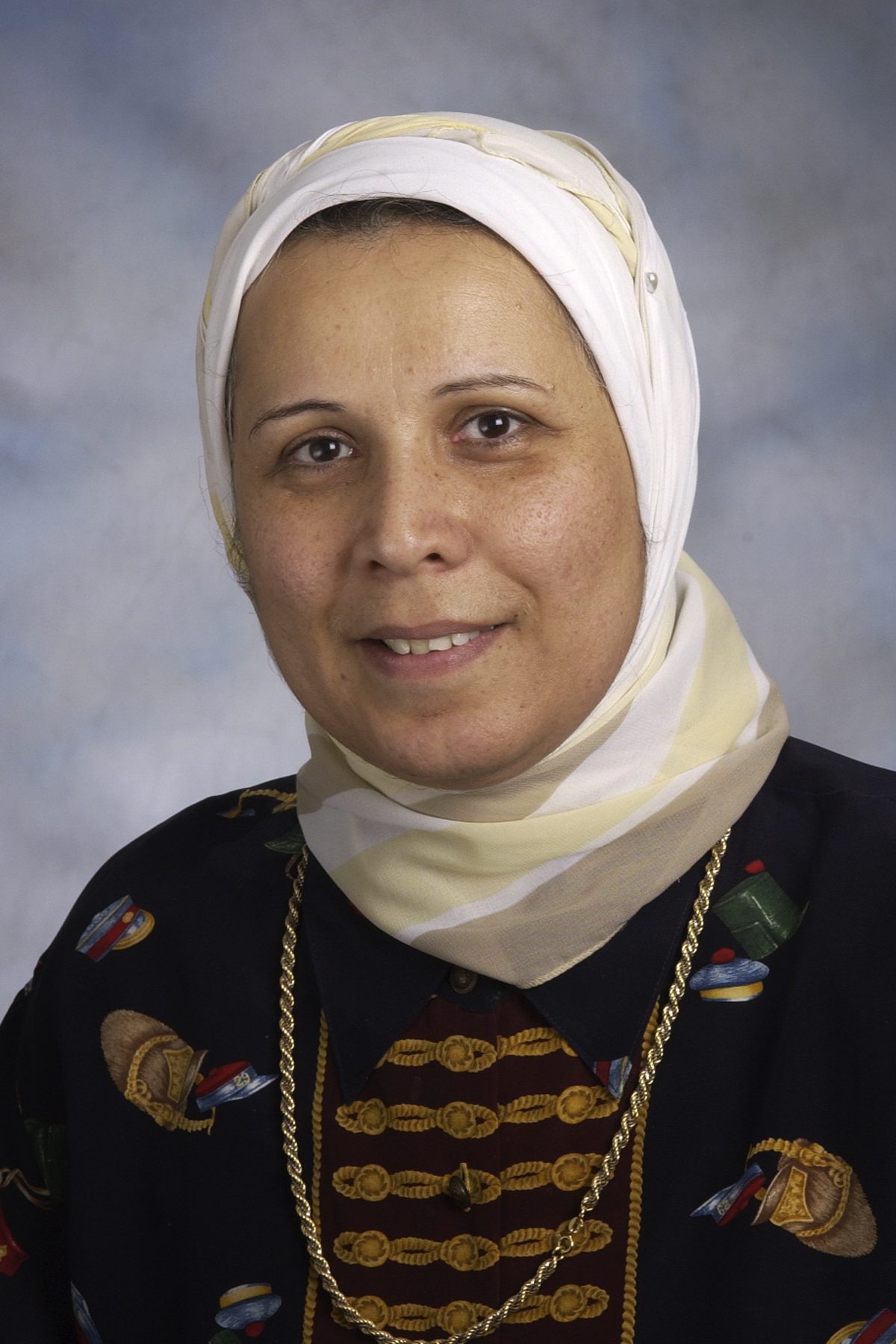 Manal M Hassan, MD, MPH, PhD
Department of Epidemiology, Division of Cancer Prevention and Population Sciences
Present Title & Affiliation
Primary Appointment
Associate Professor, Department of Epidemiology, The University of Texas MD Anderson Cancer Center, Houston, TX
Degree-Granting Education
| | |
| --- | --- |
| 1996 | University of Texas Health Science Center, School of Public Health, Houston, USA, PHD, Epidemiology |
| 1991 | University of Texas Health Science Center, School of Public Health, Houston, MPH, Community Health Practice |
| 1981 | Cairo University, Faculty of Medicine and Surgery, Cairo, EGY, MB,ChB, Medicine and Surgery |
Postgraduate Training
| | |
| --- | --- |
| 1996-1998 | Postdoctoral fellowship, Epidemiology, University of Texas, School of Public Health, Houston |
Academic Appointments
Associate Professor, Department of Gastrointestinal (GI) Medical Oncology, Division of Cancer Medicine, The University of Texas MD Anderson Cancer Center, Houston, TX, 2011 - 2017
Assistant Professor, Department of Epidemiology, Division of OVP, Cancer Prevention and Population Sciences, The University of Texas MD Anderson Cancer Center, Houston, TX, 2006 - 2011
Assistant Professor, Department of Gastrointestinal (GI) Medical Oncology, Division of Cancer Medicine, The University of Texas MD Anderson Cancer Center, Houston, TX, 2002 - 2011
Instructor, Department of Gastrointestinal (GI) Medical Oncology, Division of Cancer Medicine, The University of Texas MD Anderson Cancer Center, Houston, TX, 1999 - 2002
Research Associate, Department of Gastrointestinal (GI) Medical Oncology, Division of Cancer Medicine, The University of Texas MD Anderson Cancer Center, Houston, TX, 1998 - 1999
Other Appointments/Responsibilities
Senior Research Assistant, University of Texas, School of Public Health, Houston, TX, 1989 - 1996
| | |
| --- | --- |
| 2005 | NCI Career Development Award in Molecular Epidemiology of Chronic Liver Diseases |
| 1996 | Student Research Award, University of Texas School of Public Health |
| 1991 | University of Texas Trainee Award for M.P.H, University of Texas |
Peer-Reviewed Articles
Bertuccio P, La Vecchia C, Silverman DT, Petersen GM, Bracci PM, Negri E, Li D, Risch HA, Olson SH, Gallinger S, Miller AB, Bueno-de-Mesquita HB, Talamini R, Polesel J, Ghadirian P, Baghurst PA, Zatonski W, Fontham ET, Bamlet WR, Holly EA, Lucenteforte E, Hassan MM, Yu H, Kurtz RC, Cotterchio M, Su J, Maisonneuve P, Duell EJ, Bosetti C, Boffetta P

. Cigar and pipe smoking, smokeless tobacco use and pancreatic cancer: an analysis from the International Pancreatic Cancer Case-Control Consortium (PanC4). Ann Oncol 22(6):1420-6, 2011. e-Pub 2011. PMID: 21245160.

Kaseb AO, Hassan MM, Lin E, Xiao L, Kumar V, Pathak P, Lozano R, Rashid A, Abbruzzese JL, Morris JS

. V-Clip: Integrating plasma vascular endothelial growth factor into a new scoring system to stratify patients with advanced hepatocellular carcinoma for clinical trials. Cancer 117(11):2478-2488, 2011. e-Pub 2010. PMID: 21157958.

Kaseb AO, Abbruzzese JL, Vauthey JN, Aloia TA, Abdalla EK, Hassan MM, Lin E, Xiao L, El-Deeb AS, Rashid A, Morris JS

. I-CLIP: Improved Stratification of Advanced Hepatocellular Carcinoma Patients by Integrating Plasma IGF-1 into CLIP score. Oncology 80(5-6):373-81, 2011. e-Pub 2011. PMID: 21822028.
| | |
| --- | --- |
| Title: | Molecular Epidemiology of Pancreatic Cancer |
| Funding Source: | NIH/NCI |
| Role: | Co-Investigator |