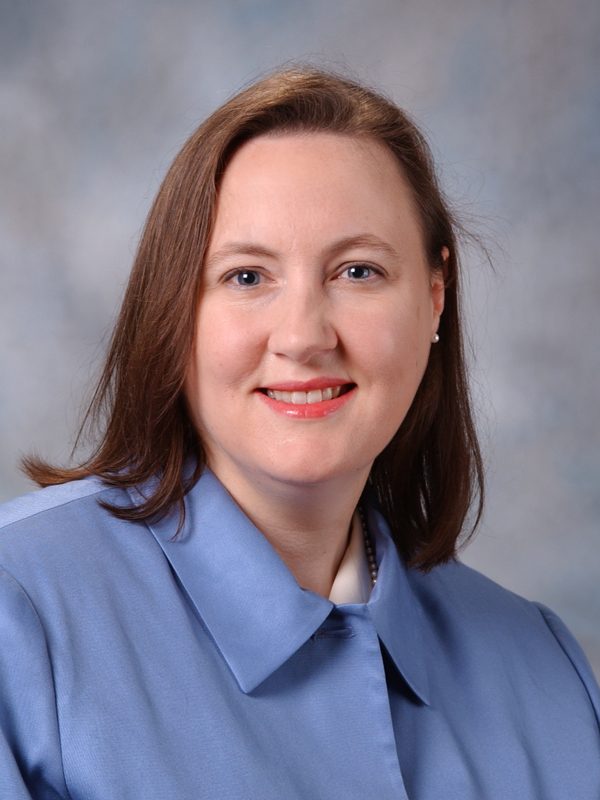 Martha A. Askins
Department of Pediatrics, Division of Pediatrics
Primary Appointment
Associate Professor, Department of Clinical Psychologist, The University of Texas MD Anderson Cancer Center Department of Pediatrics, Houston, TX
Degree-Granting Education
| | |
| --- | --- |
| 1994 | University of North Texas, Denton, TX, USA, PHD, Counseling Psychology |
| 1990 | University of North Texas, Denton, TX, USA, MA, Counseling Psychology |
| 1988 | The University of Texas at Austin, Austin, TX, USA, BA, Psychology |
Postgraduate Training
| | |
| --- | --- |
| 1994-1996 | Postdoctoral Fellow, Pediatric Psychology, The University Texas MD Anderson Cancer Center, Department of Pediatrics, Houston, TX |
Academic Appointments
Assistant Professor, Clinical Psychologist, The University of Texas MD Anderson Cancer Center Department of Pediatrics, Houston, TX, 2005 - 2012
Instructor, Clinical Psychologist, Department of Pediatrics Patient Care, The University of Texas MD Anderson Cancer Center, Houston, TX, 2001 - 2005
Assistant Clinical Psychologist, Department of Pediatrics Patient Care, The University of Texas MD Anderson Cancer Center, Houston, 1996 - 2001
Administrative Appointments/Responsibilities
Co-Director, Arts in Medicine Program, The University of Texas MD Anderson Cancer Center, Houston, TX, 2009 - 2015
Faculty Mentor, Pediatric Education Program, The University of Texas MD Anderson Cancer Center, Houston, TX, 2007 - 2009
Director, Creative Arts Program, The University of Texas MD Anderson Cancer Center, Houston, TX, 2003 - 2009
Psychosocial Director, Adolescent and Young Adult Program, The University of Texas MD Anderson Cancer Center, Houston, TX, 1997 - 2018
Educational Coordinator for the Pediatric Education Program, The University of Texas MD Anderson Cancer Center, Houston, TX, 1996 - 2007
| | |
| --- | --- |
| 2015 | Faculty Educator of the Month, The University of Texas MD Anderson Cancer Center |
Houston Psychological Association, Houston, TX
Member, 2016 - Present
National Register Health Service Provider in Psychology
Member, 2012 - Present
American Psychosocial Oncology Society (APOS), Charlottesville, VA
Member, 2011 - Present
International Society of Pediatric Oncology, Zürich
Member, 2010 - Present
Children's Cause Cancer Advocacy
Member, 2007 - Present
American Psychological Association
Member, 1988 - Present
Peer-Reviewed Articles
Manuals, Teaching Aids, Other Teaching Publications
Buck E, Askins MA. Helping Children Cope With a Parent's Cancer Surgery, 2015.
Abstracts
Peterson SK, McLaughlin, Zhang JD, Yzquierdo R, Askins MA

. A game-based intervention to improve adherence to self-management behaviors in adolescent and young adult stem cell transplant survivors, 2016.
Book Chapters
Rae WA, Sullivan JR, Askins MA. Play Interventions of Hospitalized Children. In: Empirically Based Play Interventions for Children. American Psychological Association: Washington, 2016.
Askins MA, Ann-Yi S, Moore BD. Neurocognitive late effects in children treated for cancer: Psychological impact, identification, and prevention and remediation. In: Handbook of Long-Term Care of the Childhood Cancer Survivor: New York, 2015.
| | |
| --- | --- |
| Title: | Online Implementation of Problem-Solving Skills Training for Mothers of Newly Diagnosed Childhood Cancer Patients |
| Funding Source: | NIH/NCI |
| Role: | Co-Investigator |
| | |
| --- | --- |
| Title: | Using Game Mechanics to Improve Outcomes Among Stem Cell Transplant Survivors |
| Funding Source: | NIH/NCI |
| Role: | Co-Principal Investigator |
| | |
| --- | --- |
| Title: | Online Problem-Solving Skills Training for Parents of Childhood Cancer Patients |
| Funding Source: | Children's Cancer Recovery Foundation |
| Role: | Principal Investigator |