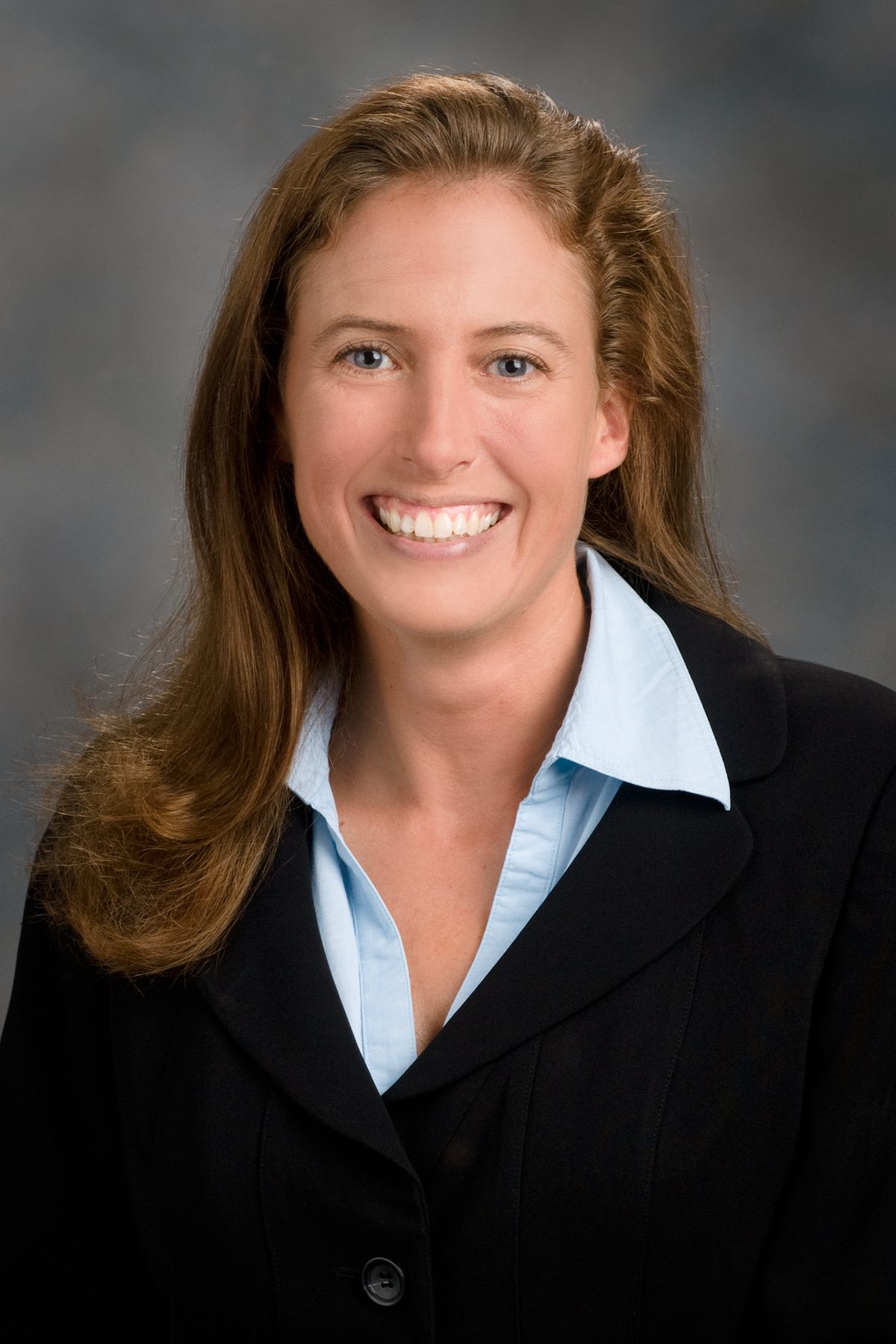 Mary T. Austin, MD, MPH, FACS
Department of Surgical Oncology
Primary Appointment
Assistant Professor, Department of Surgical Oncology, Division of Surgery, The University of Texas MD Anderson Cancer Center, Children's Cancer Hospital, Houston, TX
Dual/Joint/Adjunct Appointment
Assistant Professor, Department of Pediatrics Patient Care, Division of Pediatrics, The University of Texas MD Anderson Cancer Center, Children's Cancer Hospital, Houston, TX
Hospital Appointment, UT MD Anderson Cancer Center/Memorial Hermann/Children's Memorial Hermann Hospital/Memorial Hermann Hospital Southwest/The Women's Hospital of Texas/Lyndon B. Johnson General Hospital, Harris County District, Houston, TX
Assistant Professor, Department of Pediatric Surgery, The University of Texas McGovern Medical School, Houston, TX
Degree-Granting Education
| | |
| --- | --- |
| 2005 | Vanderbilt University School of Medicine, Nashville, TN, USA, MPH, Public Health |
| 2000 | Vanderbilt University School of Medicine, Nashville, TN, USA, MD, Medicine |
| 1996 | Duke University, College of Arts and Sciences, Durham, NC, USA, BS, Biology and Chemistry |
Postgraduate Training
| | |
| --- | --- |
| 2008-2010 | Clinical Fellowship, Pediatric Surgery, Children's Hospital Los Angeles, Los Angeles, CA |
| 2007-2008 | Clinical Fellowship, Surgical Critical Care, Children's Hospital Los Angeles, Los Angeles, CA |
| 2003-2005 | Research Residency, Hepatobiliary Surgery and Liver Transplantation, Vanderbilt University Medical Center, Nashville, TN |
| 2001-2007 | Clinical Residency, General Surgery, Vanderbilt University Medical Center, Nashville, TN |
| 2000-2001 | Clinical Internship, General Surgery, Vanderbilt University Medical Center, Nashville, TN |
| | |
| --- | --- |
| 2011 | American Board of Surgery in Pediatric Surgery |
| 2008 | American Board of Surgery in Surgical Critical Care |
| 2008 | American Board of Surgery |
American College of Surgeons
Fellow, 2013 - Present
American Society of Clinical Oncology
Member, 2011 - Present
American Pediatric Surgical Association
Member, 2010 - Present
American Medical Association
Member, 2010 - 2013
Society of Surgical Oncology
Member, 2010 - Present
Association of Academic Surgeons
Member, 2010 - Present
Texas Medical Association
Member, 2010 - 2013
Society for Critical Care Medicine
Member, 2000 - 2013
American College of Surgeons
Member, 2000 - Present
Southeastern Surgical Congress
Member, 2000 - 2013
Peer-Reviewed Articles
Hamilton EC, Nguyen HT, Chang Y-C, Eberth JM, Cormier J, Elting LS, Austin MT

. Health disparities impact stage at melanoma diagnosis and outcome in children and adolescents. J Pediatr 175:182-7, 2016. PMID: 27233520.

Putnam LR, Nguyen LK, Lally KP, Franzini L, Tsao K, Austin MT

. A statewide analysis of specialized care for pediatric appendicitis. Surgery 158(3):787-92, 2015. e-Pub 2015. PMID: 26116051.

Putnam LR, Chang CM, Rogers NB, Podolnick JM, Sakhuja S, Matusczcak M, Austin MT, Kao LS, Lally KP, Tsao K

. Adherence to surgical antibiotic prophylaxis remains a challenge despite multifaceted interventions. Surgery 158(2):413-9, 2015. e-Pub 2015. PMID: 26054317.

Putnam LR, John SD, Greenfield SA, Kellagher CM, Austin MT, Lally KP, Tsao K

. The utility of the contrast enema in neonates with suspected Hirschsprung disease. J Pediatr Surg 50(6):963-6, 2015. e-Pub 2015. PMID: 25888274.

Austin MT, Nguyen H, Eberth JM, Chang Y, Heczey A, Hughes DP, Lally KP, Elting LS

. Health Disparities Are Important Determinants of Outcome for Children with Solid Tumor Malignancies. J Pediatr Surg 50(1):161-6, 2015. e-Pub 2014. PMID: 25598116.

Slade AD, Warneke CL, Hughes DP, Lally PA, Lally KP, Hayes-Jordan AA, Austin MT

. Effect of concurrent metastatic disease on survival in children and adolescents undergoing lung resection for metastatic osteosarcoma. J Pediatr Surg 50(1):157-60, 2015. e-Pub 2014. PMID: 25598115.

Rangel SJ, Islam S, St Peter SD, Goldin AB, Abdullah F, Downard CD, Saito JM, Blakely ML, Puligandla PS, Dasgupta R, Austin M, Chen LE, Renaud E, Arca MJ, Calkins CM

. Prevention of infectious complications after elective colorectal surgery in children: an American Pediatric Surgical Association Outcomes and Clinical Trials Committee comprehensive review. J Pediatr Surg 50(1):192-200, 2015. e-Pub 2014. PMID: 25598122.

Austin MT, Xing Y, Hayes-Jordan AA, Lally KP, Cormier JN

. Melanoma incidence rises for children and adolescents: An epidemiologic review of pediatric melanoma in the United States. J Pediatr Surg 48(11):2207-13, 2013. PMID: 24210187.

Palmer PE, Austin MT, Warneke C, Herzog C, Hughes D, Hayes-Jordan A

. Complications in the Surgical Treatment of Pediatric Melanoma. J Pediatr Surg 48(6):1249-52, 2013. PMID: 23845614.

Rojas Y, Warneke CL, Dhamne CA, Tsao K, Nuchtern JG, Lally KP, Vasudevan SA, Hayes-Jordan AA, Cass DL, Herzog CE, Hicks MJ, Kim ES, Austin MT

. Primary malignant pancreatic neoplasms in children and adolescents: a 20 year experience. J Pediatr Surg 47(12):2199-204, 2012. PMID: 23217876.

Guner YS, Khemani RG, Qureshi FG, Wee CP, Austin MT, Dorey F, Rycus PT, Ford HR, Friedlich P, Stein JE

. Outcome analysis of neonates with congenital diaphragmatic hernia treated with venovenous vs venoarterial extracorporeal membrane oxygenation. J Pediatr Surg 44(9):1691-701, 2009. PMID: 19735810.

Riordan WP, Idowu R, Austin MT, Diaz JJ

. Laparoendoscopic evaluation and treatment of massive pneumoperitoneum occurring 1 year after gastrostomy tube removal. Surg Laparosc Endosc Percutan Tech 18(6):601-3, 2008. PMID: 19098669.

Austin MT, Poulose BK, Ray WA, Arbogast PG, Feurer ID, Pinson CW

. Model for end-stage liver disease: did the new liver allocation policy affect waiting list mortality?. Arch Surg 142(11):1079-85, 2007. PMID: 18025337.

Hoot NR, Feurer ID, Austin MT, Porayko MK, Wright JK, Lorenzi NM, Pinson CW, Aronsky D

. Physician predictions of graft survival following liver transplantation. HPB (Oxford) 9(4):272-6, 2007. PMID: 18345303.

Carpenter RO, Austin MT, Tarpley JL, Griffin MR, Lomis KD

. Work-hour restrictions as an ethical dilemma for residents. Am J Surg 191(4):527-32, 2006. PMID: 16531148.

Austin MT, Feurer ID, Pinson CW

. Access to pediatric liver transplantation: does regional variation play a role?. J Gastrointest Surg 10(3):387-94, 2006. PMID: 16504884.

Austin MT, Leys CM, Feurer ID, Lovvorn HN, O'Neill JA, Pinson CW, Pietsch JB

. Liver transplantation for childhood hepatic malignancy: a review of the United Network for Organ Sharing (UNOS) database. J Pediatr Surg 41(1):182-6, 2006. PMID: 16410130.

Leys CM, Austin MT, Pietsch JB, Lovvorn HN, Pietsch JB

. Elective intestinal operations in infants and children without mechanical bowel preparation: a pilot study. J Pediatr Surg 40(6):978-81; discussion 982, 2005. PMID: 15991181.

Austin MT, Feurer ID, Chari RS, Gorden DL, Wright JK, Pinson CW

. Survival after pediatric liver transplantation: why does living donation offer an advantage?. Arch Surg 140(5):465-70; discussion 470-1, 2005. PMID: 15897442.

Austin MT, Diaz JJ, Feurer ID, Miller RS, May AK, Guillamondegui OD, Pinson CW, Morris JA

. Creating an emergency general surgery service enhances the productivity of trauma surgeons, general surgeons and the hospital. J Trauma 58(5):906-10, 2005. PMID: 15920401.

Austin MT, Feurer ID, Holzman MD, Richards WO, Pinson CW, Herline AJ

. The impact of a laparoscopic colorectal surgeon on the laparoscopic colectomy experience of a single academic center. Surg Endosc 19(3):311-5, 2005. e-Pub 2005. PMID: 15633044.

Austin MT, Lovvorn HN, Feurer ID, Pietsch J, Earl TM, Bartilson R, Neblett WW, Pietsch JB

. Congenital diaphragmatic hernia repair on extracorporeal life support: a decade of lessons learned. Am Surg 70(5):389-95; discussion 395, 2004. PMID: 15156945.

Austin MT, Davis TL, Robertson D, Charles PD

. Multiple system atrophy: clinical presentation and diagnosis. Tenn Med 92(2):55-7, 1999. PMID: 9932532.

Englum BR, Rothman J, Leonard S, Reiter A, Thornburg C, Brindle M, Wright N, Heeney MM, Jason Smithers C, Brown RL, Kalfa T, Langer JC, Cada M, Oldham KT, Scott JP, Peter SD, Sharma M, Davidoff AM, Nottage K, Bernabe K, Wilson DB, Dutta S, Glader B, Crary SE, Dassinger MS, Dunbar L, Islam S, Kumar M, Rescorla F, Bruch S, Campbell A, Austin M, Sidonio R, Blakely ML, Rice HE, Splenectomy in Congenital Hemolytic Anemia (SICHA) Consortium

. Hematologic outcomes after total splenectomy and partial splenectomy for congenital hemolytic anemia. J Pediatr Surg. e-Pub 2015. PMID: 26613837.
Invited Articles
Slade AD, Austin MT. Childhood melanoma: an increasingly important health problem in the USA. Curr Opin Pediatr 26(3):356-61, 2014. PMID: 24786371.
Book Chapters
Austin MT, Andrassy RJ. Soft Tissue Sarcoma. In: The Surgery of Childhood Tumors. 3rd. Springer-Verlag: Berlin Heidelberg, 345-381, 2016.
Austin MT, Purcell GP. Pediatric Endosurgery. In: Atlas of Laparoscopic Surgery. 3rd. Springer: Philadelphia, 263-273, 2007.
Austin MT, Pinson CW. The Mesocaval Shunt: Technique. In: Surgery of the Liver, Biliary Tract and Pancreas. 4th. Saunders Elsevier Publishing: Philadelphia, 1647-1653, 2007.
Pinson CW, Austin MT. Treatment of Sclerosing Cholangitis. In: Mastery of Surgery. 5th. Lippincott Williams & Wilkins: Philadelphia, 1153-1164, 2007.
Austin MT, Pinson CW. Biliary Complications of Liver Transplantation. In: Diseases of the Gallbladder and Bile Ducts. 2nd. Blackwell Publishing: Malden, MA, 289-305, 2006.
| | |
| --- | --- |
| Title: | Identifying geographic and socioeconomic disparities in access to care for pediatric cancer patients in Texas |
| Funding Source: | Cancer Prevention Research of Texas |
| Role: | Collaborator |