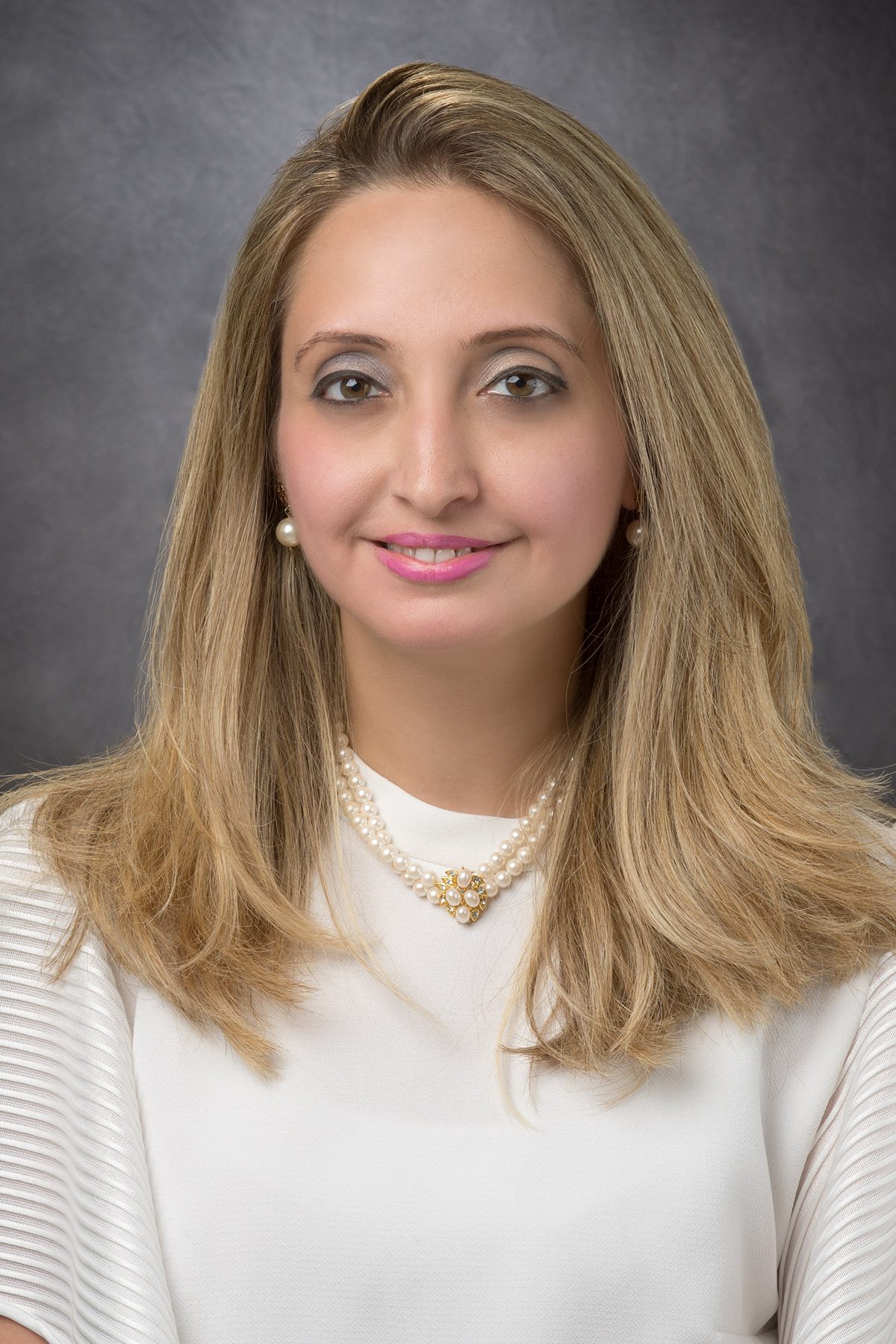 Maryam Buni, MD
Department of General Internal Medicine, Division of Internal Medicine
Primary Appointment
Assistant Professor, Department of General Internal Medicine, Division of Internal Medicine, Section of Rheumatology and Clinical Immunology, The University of Texas MD Anderson Cancer Center, Houston, TX
Degree-Granting Education
| | |
| --- | --- |
| 2007 | College of Medicine/University of Baghdad, Baghdad, IRQ, MB., Ch.B, Medicine and Surgery |
Postgraduate Training
| | |
| --- | --- |
| 2017-2019 | Clinical Fellowship, Rheumatology and Internal Medicine, McGovern Medical School, University of Texas Health Science Center, Houston, TX |
| 2015-2017 | Clinical Residency, Internal Medicine, McGovern Medical School, University of Texas Health Science Institute, Houston, TX |
| 2014-2015 | Clinical Internship, Internal Medicine, McGovern Medical School, University of Texas Health Science Institute, Houston, TX |
| 2009-2011 | Clinical Residency, Internal Medicine, Jordan University Teaching Hospital, Amman |
| 2008-2009 | Clinical Residency, Internal Medicine, Jordan Specialty Hospital, Amman |
| 2007-2008 | Clinical Internship, Internal Medicine, Jordan Specialty Hospital, Amman |
| | |
| --- | --- |
| 2019 | American Board of Internal Medicine |
Peer-Reviewed Articles
Buni M, Joseph J, Pedroza C, Theodore S, Nair D, McNearney TA, Draeger HT, Reveille JD, Assassi S, Mayes MD

. Predictors of Hand Contracture in Early Systemic Sclerosis and the Effect on Function: A Prospective Study of the GENISOS Cohort. J Rheumatol 46(12):1597-1604, 2019. e-Pub 2019. PMID: 30709959.

Rianon N, Ambrose CG, Buni M, Watt G, Reyes-Ortiz C, Lee M, McCormick J, Fisher-Hoch S

. Trabecular Bone Score Is a Valuable Addition to Bone Mineral Density for Bone Quality Assessment in Older Mexican American Women With Type 2 Diabetes. J Clin Densitom 21(3):355-359, 2018. e-Pub 2018. PMID: 29685494.

Bakri FG, Wahbeh A, Abu Sneina A, Al Khader A, Obeidat F, AlAwwa I, Buni M, Ki CS, Masri A

. Congenital Insensitivity to Pain and Anhydrosis Due to a Rare Mutation and That is Complicated by Inflammatory Bowel Disease and Amyloidosis: A Case Report. Clin Case Rep 4(10):997-1000, 2016. e-Pub 2016. PMID: 27761255.