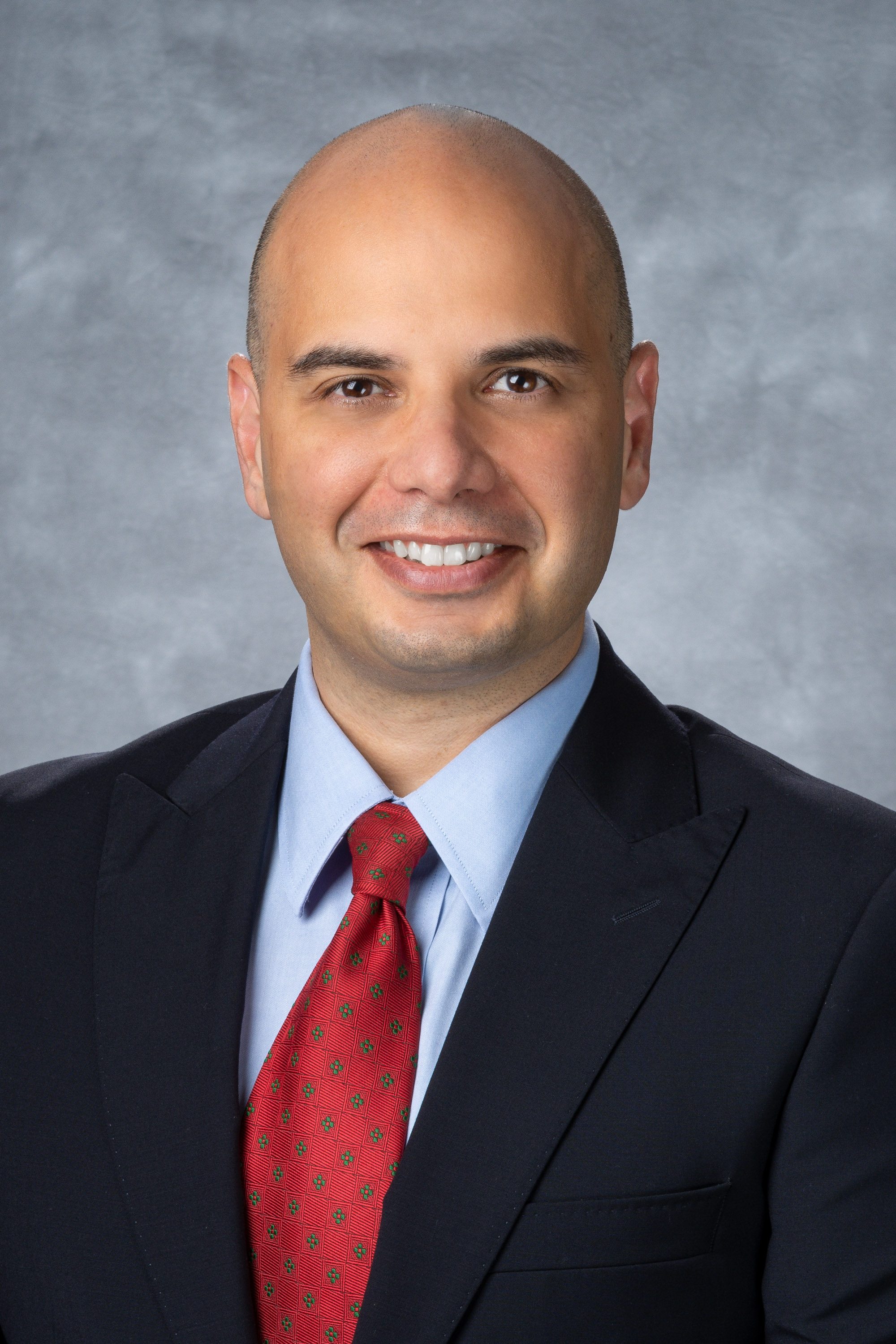 Mehmet Altan, MD
Department of Thoracic-Head & Neck Med Onc, Division of Cancer Medicine
Present Title & Affiliation
Primary Appointment
Assistant Professor, Department of Thoracic/Head and Neck Medical Oncology, Division of Cancer Medicine, The University of Texas MD Anderson Cancer Center, Houston, TX
Dr. Altan is a medical oncologist currently focusing on immunooncology in Thoracic/Head and Neck Cancers. His current research areas include identification of mechanisms for primary and secondary resistance to immunotherapies and predictive markers for immunotherapy toxicities. He also works on translational research projects for identification of spatiotemporal dynamics of the tumor microenvironment in response to immunotherapy to define potential therapeutic targets.
Dr. Altan is a medical oncologist dedicated to improve the quality and length of life of patients suffering from thoracic and head and neck cancers. His work focuses on identifying predictive markers for response to immunotherapy and immunotherapy toxicities to select patients who will benefit the most from combination or single agent immunotherapies. He also works on clinical trial designs to overcome primary and secondary resistance to immunotherapy.
Degree-Granting Education
| | |
| --- | --- |
| 2003 | Ankara University, School of Medicine, Ankara, TUR, MD, Doctor of Medicine |
Postgraduate Training
| | |
| --- | --- |
| 2015-2017 | Clinical Instructor, Medical Oncology, Yale Cancer Center, Thoracic Oncology, New Haven, CT |
| 2012-2015 | Clinical Fellowship, Hematology/Medical Oncology, Yale School of Medicine, New Haven, CT |
| 2009-2012 | Clinical Residency, Internal Medicine, Hospital of St. Raphael, New Haven, CT |
| 2004-2009 | Clinical Internship, Internal Medicine, Ankara University School of Medicine, Ankara |
| | |
| --- | --- |
| 2015 | Medical Oncology, American Board of Internal Medicine |
| 2012 | Internal Medicine, American Board of Internal Medicine |
Peer-Reviewed Articles
Robichaux JP, Elamin YY, Tan Z, Carter BW, Zhang S, Liu S, Li S, Chen T, Poteete A, Estrada-Bernal A, Le AT, Truini A, Nilsson MB, Sun H, Roarty E, Goldberg SB, Brahmer JR, Altan M, Lu C, Papadimitrakopoulou V, Politi K, Doebele RC, Wong KK, Heymach JV

. Mechanisms and Clinical Activity of an EGFR and HER2 Exon 20-selective Kinase Inhibitor in Non-small Cell Lung Cancer. Nat Med 24(5):638-646, 2018. e-Pub 2018. PMID: 29686424.

Leonardi GC, Gainor JF, Altan M, Kravets S, Dahlberg SE, Gedmintas L, Azimi R, Rizvi H, Riess JW, Hellmann MD, Awad MM

. Safety of Programmed Death-1 Pathway Inhibitors Among Patients with Non-Small-Cell Lung Cancer and Preexisting Autoimmune Disorders. J Clin Oncol:JCO2017770305. e-Pub 2018. PMID: 29746230.

Altan M, Pelekanou V, Schalper KA, Toki M, Gaule P, Syrigos K, Herbst RS, Rimm DL

. B7-H3 Expression in NSCLC and its Association with B7-H4, PD-L1 and Tumor-Infiltrating Lymphocytes. Clin Cancer Res 23(17):5202-5209, 2017. e-Pub 2017. PMID: 28539467.

Pelekanou V, Carvajal-Hausdorf DE, Altan M, Wasserman B, Carvajal-Hausdorf C, Wimberly H, Brown J, Lannin D, Pusztai L, Rimm DL

. Effect of Neoadjuvant Chemotherapy on Tumor-infiltrating Lymphocytes and PD-L1 expression in Breast Cancer and its Clinical Significance. Breast Cancer Res 19(1):91, 2017. e-Pub 2017. PMID: 28784153.

Schalper KA, Carvajal-Hausdorf D, McLaughlin J, Altan M, Velcheti V, et al.

. Differential Expression and Significance of PD-L1, IDO-1, and B7-H4 in Human Lung Cancer. Clinical Cancer Research 23(2):370-378, 2017. PMID: 27440266.

Toki MI, Carvajal-Hausdorf DE, Altan M, McLaughlin J, Henick B, Schalper KA, Syrigos KN, Rimm DL

. EGFR-GRB2 Protein Colocalization is a Prognostic Factor Unrelated to Overall EGFR Expression or EGFR Mutation in Lung Adenocarcinoma. J Thorac Oncol 11(11):1901-1911, 2016. e-Pub 2016. PMID: 27449805.

Altan M, Chiang AC

. Management of Small Cell Lung Cancer: Progress and Updates. Cancer J 21(5):425-33, 2015. PMID: 26389768.

Altan M, Burtness B

. EGFR-directed Antibodies Increase the Risk of Severe Infection in Cancer Patients. BMC Med 13:37, 2015. e-Pub 2015. PMID: 25857245.

Pusztai L, Moulder S, Altan M, Kwiatkowski D, Valero V, Ueno NT, Esteva FJ, Avritscher R, Qi Y, Strauss L, Hortobagyi GN, Hatzis C, Symmans WF

. Gene Signature-guided Dasatinib Therapy in Metastatic Breast Cancer. Clin Cancer Res 20(20):5265-71, 2014. e-Pub 2014. PMID: 25172932.