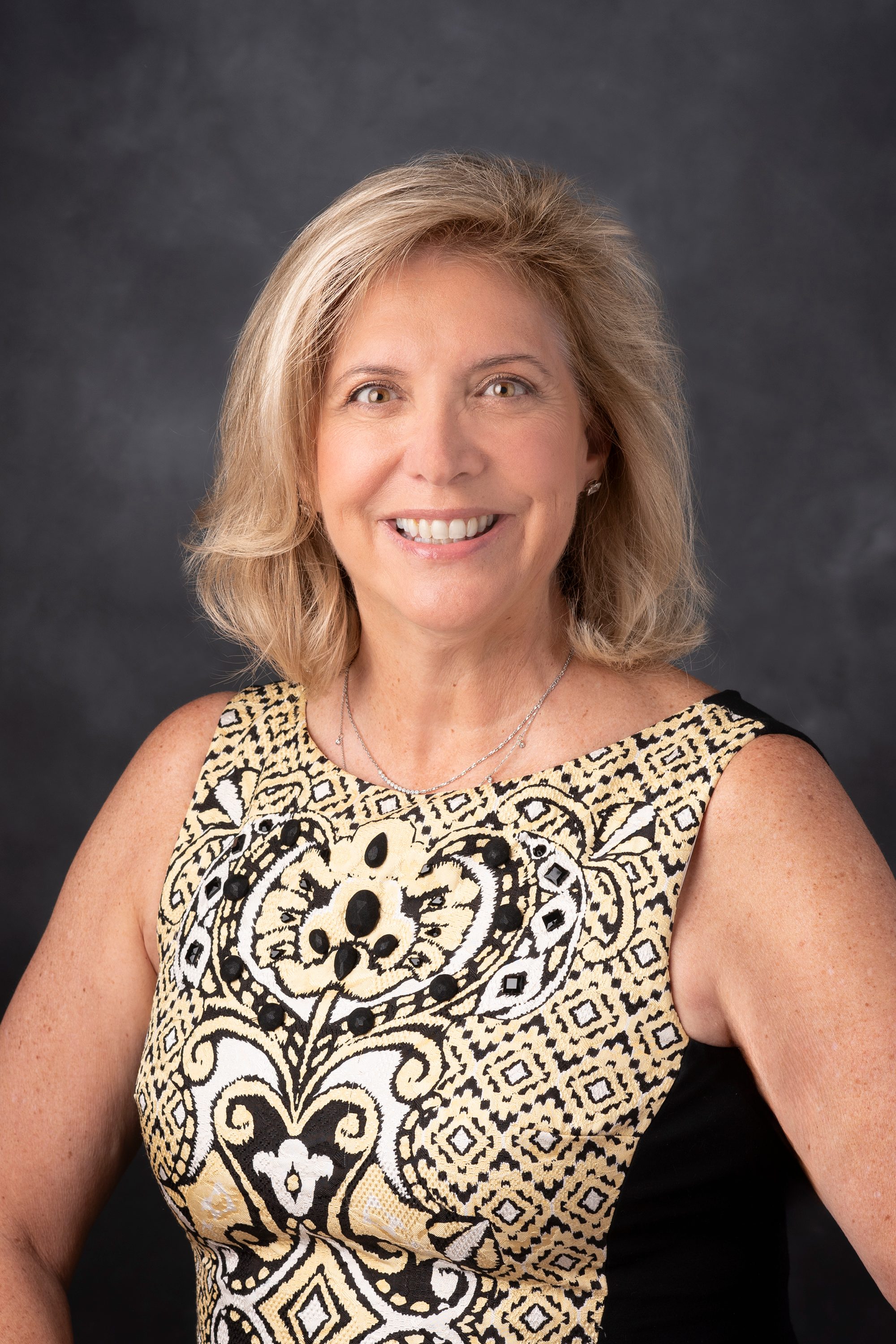 Melissa M Joyner, MD, MBA
Department of Radiation Oncology, Division of Radiation Oncology
Primary Appointment
Associate Professor, Department of Radiation Oncology, Division of Radiation Oncology, The University of Texas MD Anderson Cancer Center, Houston, TX
Assistant Medical Director - HAL Radiation Oncology Operations, Division of Radiation Oncology, University of Texas MD Anderson Cancer Center, Houston, TX
Dual/Joint/Adjunct Appointment
Associate Professor, Department of Radiation Oncology, Division of Radiation Oncology, The University of Texas Medical Branch at Galveston, Galveston, TX
Degree-Granting Education
| | |
| --- | --- |
| 2002 | The University of Texas Health Science Center at San Antonio, San Antonio, TX, USA, MD, Doctor of Medicine |
| 1988 | The University of Texas at Austin, Austin, TX, USA, MBA, Business Administration, Finance and Management |
| 1986 | The University of Texas at Austin, Austin, TX, USA, BA, Business Administration, Marketing, Minor in Government |
Postgraduate Training
| | |
| --- | --- |
| 2005-2009 | Clinical Residency, Radiation Oncology, The University of Texas Health Science Center at San Antonio, San Antonio, TX |
| 2004-2005 | Clinical Fellowship, Radiation Oncology, The University of Texas Health Science Center at San Antonio, San Antonio, TX |
| 2002-2004 | Clinical Internship, Department of Surgery, The University of Texas Health Science Center at San Antonio, San Antonio, TX |
| | |
| --- | --- |
| 2013 | American Board of Radiology |
Administrative Appointments/Responsibilities
GYN RO leader for Radiant Sim workflow, University of Texas MD Anderson Cancer Center, Houston, TX, 2022 - Present
Peer Reviewer - Radiation Oncology Cancer Network Peer Review Meetings for Scripps and Baptist, University of Texas MD Anderson Cancer Center, Houston, TX, 2022 - Present
Mock Orals Examiner, University of Texas MD Anderson Cancer Center, Houston, TX, 2022 - 2022
Quality and Safety Liaison, Department of Gynecologic Section, University of Texas MD Anderson Cancer Center, Houston, TX, 2021 - Present
HDR Brachytherapy Director, University of Texas MD Anderson Cancer Center, Houston, TX, 2019 - Present
Institutional Committee Activities
Member, RO ACP Working Group, 2022 - Present
Representative, NRG Cervix Contouring Committee, 2022 - Present
Faculty Liaison, Radiation Oncology Quality and Safety Committee, 2021 - Present
Member, Financial Clearance Metrics Committee, 2021 - Present
Member, Radiation Oncology Finance Committee, 2021 - Present
Reviewer, ROSI Non Faculty Seed Award Review Committee, 2020 - Present
Member, Faculty Senate Welfare Committee, 2020 - 2023
Member, Faculty Senate Finance/Audit Committee, 2020 - 2023
Member, HAL Procedures Steering Committee, 2020 - Present
Member, GYN Clinical Operations Committee, 2020 - Present
Member, One RO Patient Experience Committee, 2019 - Present
Endowed Positions
Endowed Professor, Department of Radiation Oncology, Division of Radiation Oncology, Ruth Levy Kempner Professorship, Houston, TX, 2017 - Present
| | |
| --- | --- |
| 2020 | Texas Rising Young Doctors 2020, 2021 American Registry, LLC |
| 2017 | Houstonia Top Doctors List, Houstonia Magazine |
| 2015 | Houstonia Top Doctors List, Houstonia Magazine |
| 2013 | Houstonia Top Doctors List, Houstonia Magazine |
2022 American Radium Society (ARS) Annual Meeting
Scientific Planning Committee Member, 2021 - 2022
2022 American Brachytherapy Society Annual Meeting, Denver, CO
Chair - Socioeconomics Track, 2021 - 2022
American Society for Radiation Oncology (ASTRO) - NextGenBrachyMentorship Program
Physician Mentor, 2020 - Present
Society Women Radiation Oncology (SWRO)
Member, 2020 - Present
American Society of Therapeutic Radiology and Oncology (ASTRO)
Member, 2017 - Present
American Brachytherapy Society (ABS)
Member, 2017 - Present
Texas Radiological Society (TRS)
Member, 2017 - Present
Texas Medical Association (TMA)
Member, 2017 - Present
American Medical Association (AMA) - Past Membership
Member, 2017 - Present
American Society of Clinical Oncology (ASCO)
Member, 2017 - Present
Radiological Society of North America (RSNA)
Member, 2017 - Present
American College of Radiology (ACR)
Member, 2017 - Present
Gynecological Oncology Group (GOG)
Member, 2017 - Present
World Affairs Council
Member, 2017 - Present
Peer-Reviewed Articles
Gjyshi O, Grippin A, Andring L, Jhingran A, Lin LL, Bronk J, Eifel PJ, Joyner MM, Sastry JK, Yoshida-Court K, Solley TN, Napravnik TC, O'Hara MP, Hegde VL, Colbert LE, Klopp AH

. Circulating neutrophils and tumor-associated myeloid cells function as a powerful biomarker for response to chemoradiation in locally advanced cervical cancer. Clin Transl Radiat Oncol 39:100578, 2023. e-Pub 2023. PMID: 36935860.

Andring LM, Diao K, Sun S, Patel M, Whitman GJ, Schlembach P, Arzu I, Joyner MM, Shaitelman SF, Hoffman K, Stauder MC, Smith BD, Woodward WA

. Locoregional Management and Prognostic Factors in Breast Cancer With Ipsilateral Internal Mammary and Axillary Lymph Node Involvement. Int J Radiat Oncol Biol Phys 113(3):552-560, 2022. e-Pub 2022. PMID: 35248602.

Corrigan KL, Yoder A, De B, Lin L, Jhingran A,Joyner MM, Eifel PJ, Colbert LE, Lu KH, Klopp AH

. Long-term survival following definitive radiation therapy for recurrence or oligometastases in gynecological malignancies: A landmark analysis. Gynecol Oncol 164(3):550-557, 2022. e-Pub 2021. PMID: 34974906.

Corrigan KL, Lei X, Ahmad N, Arzu I, Bloom E, Chun SG, Goodman C, Hoffman KE, Joyner M, Mayo L, Mitchell M, Nead KT, Perkins GH, Reed V, Reddy JP, Schlembach P, Shaitelman SF, Stauder MC, Strom EA, Tereffe W, Wiederhold L, Woodward WA, Smith BD

. Adoption of Ultrahypofractionated Radiation Therapy in Patients With Breast Cancer. Adv Radiat Oncol 7(2):100877, 2022. e-Pub 2021. PMID: 35387420.

Singer L, McLaughlin PY, Alban G, Joyner M, King M, Lee L

. Simulation-Based Graduate Medical Education in MR-Guided Brachytherapy for Cervical Cancer. Brachytherapy 19(6):725-731, 2020. e-Pub 2020. PMID: 33183971.

Fields EC, Joyner MM, Singer L, Todor D

. A new development in ultrasound-compatible gynecologic brachytherapy simulators. Brachytherapy 19(6):783-786, 2020. e-Pub 2020. PMID: 33168476.

Ning MS, Venkatesan AM, Stafford RJ, Bui TP, Carlson R, Bailard NS, Vedam S, Davis R, Olivieri ND, Guzman AB, Incalcaterra JR, McKelvey FA, Thaker NG, Rauch GM, Tang C, Frank SJ, Joyner MM, Lin LL, Jhingran A, Eifel PJ, Klopp AH

. Developing an Intraoperative 3T MRI-Guided Brachytherapy Program within a Diagnostic Imaging Suite: Methods, Process Workflow, and Value-Based Analysis. Brachytherapy 19(4):427-437, 2020. e-Pub 2019. PMID: 31786169.

Singer L, Braunstein S, Klopp A, Joyner M

. Development and Implementation of a Simulation-Based Educational Workshop on Gynecological Brachytherapy: Pilot Study at a National Meeting. Pract Radiat Oncol 9(5):e465-e472, 2019. e-Pub 2019. PMID: 31128303.

Tann AW, Hatch SS, Joyner MM, Wiederhold LR, Swanson TA

. Accelerated Partial Breast Irradiation: Past, Present, and Future. World J Clin Oncol 7(5):370-379, 2016. PMID: 27777879.

Haque WM, Endres EC, Szeja S, Hatch SS, Joyner MM

. Simultaneous Integrated Boost using Conformal Radiation Therapy for Treatment of Cervical Cancer. Int J Cancer Oncol 3(1):1-7, 2016.

Kauh J, Koshy M, Gunthel C, Joyner MM, Landry J, Thomas CR Jr

. Management of Anal Cancer in the HIV-Positive Population. Onc 19(12):1634-1638; discussion 1638-40, 1645 passim, 2005. PMID: 16396154.
Manuals, Teaching Aids, Other Teaching Publications
Joyner MM, Klopp A. Vaginal Cuff Treatment Guidelines. The University of Texas MD Anderson Cancer Center and Regional Care Centers: HOUSTON, TX, 2020.
Book Chapters
Yoder AK, Ning MS, Joyner MM, Lin LL. Cancer Radiotherapy: General Considerations and Human Radiobiology. In: Locoregional Radionuclide Cancer Therapy: Clinical and Scientific Aspects. Springer.
Letters to the Editor
Singer L, Damast S, Lin L, Taunk N, Lee LJ, Albuquerque K, Chino J, Petereit D, Joyner MM, Fields E. Development of a Multi-Institutional Simulation-Based Gynecologic Brachytherapy Curriculum. Int J Radiat Oncol Biol Phys 104: 1175-1176, 2019.