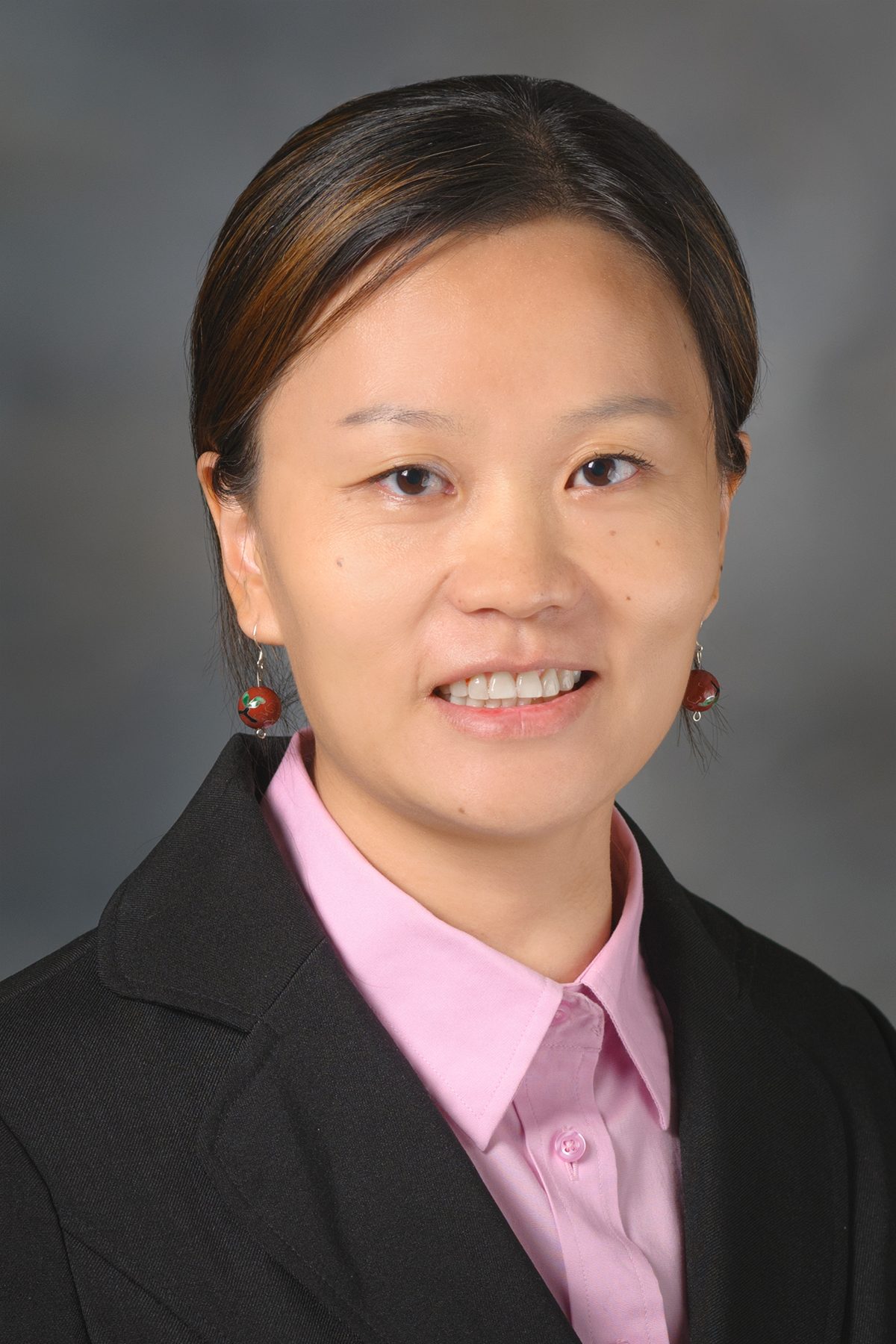 Miao Zhang, MD, PhD
Department of Anatomical Pathology, Division of Pathology-Lab Medicine Div
About Dr. Zhang
I am a genitourinary pathologist with expertise in collaborating with clinical colleagues, translational and basic researchers. I have collaborated with MD Anderson investigators and assisted them by providing pathological support, sharing insight into their design of experiments, trouble shooting, result interpretation, interpreting clinical findings and correlating them with basic research results, and participated in manuscript writing and editing. My PhD training with a major in immunology enables me to have a thorough understanding of the basic and translational research aspects of Dr. Thomposon's NIH R01 award grant entitled" targeting treatment-emergent, PD-L1-driven prostate cancer neuroendocrine lineage plasticity". I have the background to serve as collaborator and support Dr. Patricia Troncoso in addressing the tissue needs and pathology expertise of the grant application.
Read More
Degree-Granting Education
| | |
| --- | --- |
| 2005 | The University of Chicago, Chicago, IL, USA, PHD, Biomedical Science, Pathology |
| 2000 | Peking Union Medical College, Beijing, CHN, MD, Medicine |
| 1995 | Peking University, Beijing, CHN, BS, Biology |
Postgraduate Training
| | |
| --- | --- |
| 2012-2013 | GU Pathology Fellowship, Genitourinary Pathology, Johns Hopkins University School of Medicine, Baltimore, MD |
| 2011-2012 | Surgical Pathology Fellowship, Surgical Pathology, Memorial Sloan-Kettering Cancer Center, New York, NY |
| 2007-2011 | Clinical Residency, Pathology, New York University School of Medicine, New York, NY |
| 2005-2007 | Post Doctoral Training, Rheumatology, The University of Chicago, Chicago, IL |
| | |
| --- | --- |
| 2011 | American Boards of Anatomic and Clinical Pathology |
Academic Appointments
Assistant Professor, Department of Pathology, Division of Pathology/Lab Medicine, The University of Texas MD Anderson Cancer Center, Houston, TX, 2013 - 2019
Institutional Committee Activities
Member, The GU Clinical Competency Committee, 2017 - Present
Abstracts
Zhang, M, Aparicio A, Chapin B, Troncoso P

. Morphological and Molecular Characterization of Prospectively and Sequentially Analyzed Prostate Tumors from Men with Castration Sensitive, de novo Metastatic Prostate Cancer (M1PCa). USCAP, 2019.