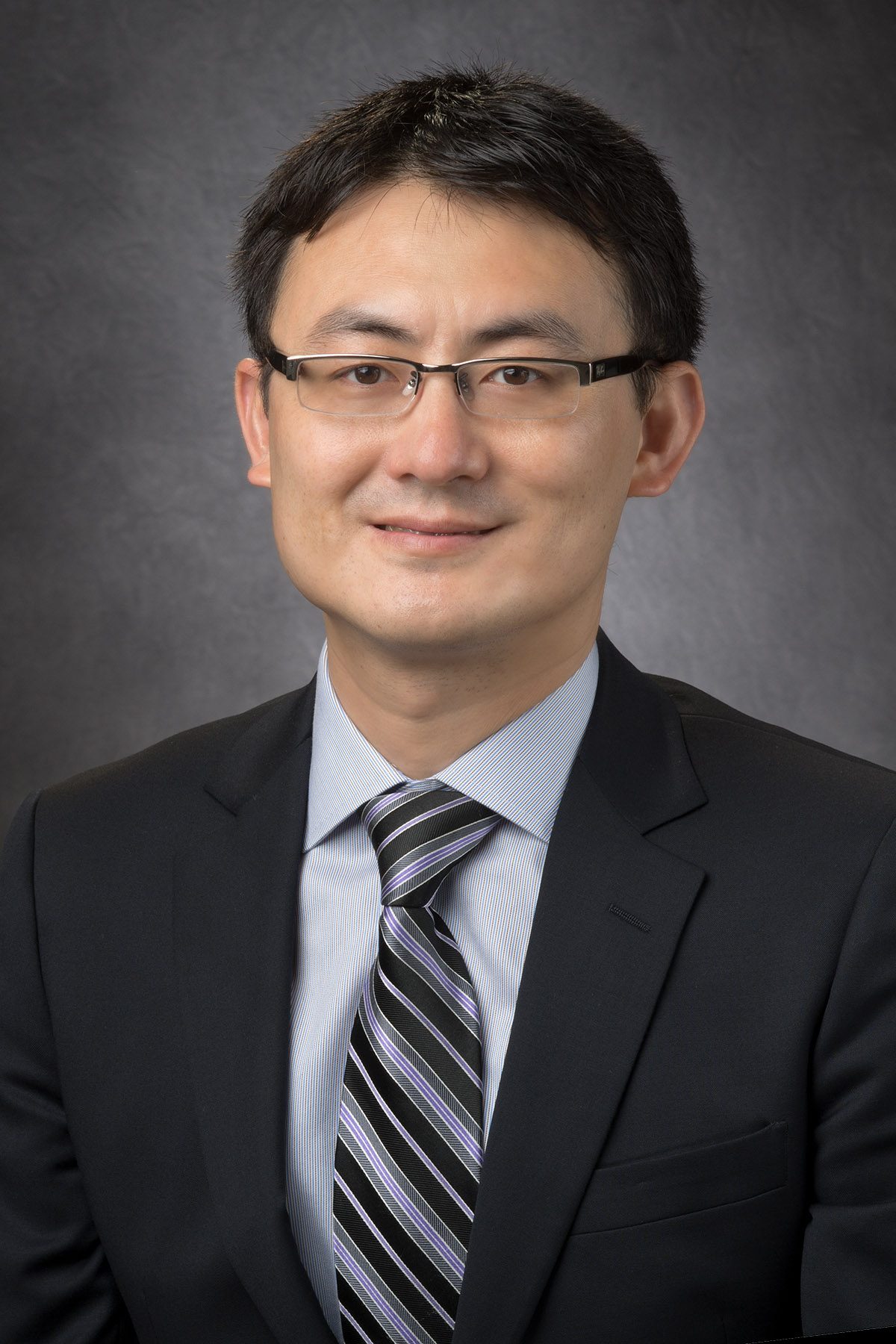 Ming Yang
Department of Radiation Physics, Division of Radiation Oncology
Peer-Reviewed Articles
Lin M, Yang M, Dougherty J, Tasson A, Zhang Y, Mohamad O, Yan Y, Gu X, Timmerman R, Laack N, Beltran C

. Radiation therapy for pediatric brain tumors using robotic radiation delivery system and intensity modulated proton therapy. Practical Radiation Oncology 10(3):e173 - e182, 2020.

Xing Y, Nguyen D, Lu W, Yang M, Jiang S

. Technical note: A feasibility study on deep learning-based radiotherapy dose calculation. Med Phys 47(2):753 - 758, 2020.

Chi Y, Shen C, Li B, Zhang Y, Yang M, Folkert M, Jia X

. A method to reconstruct intra-fractional liver motion in rotational radiotherapy using linear fiducial markers. Phys. Med. Biol 64(22), 2019. PMID: 225013.

Je E, Lee H, Duan X, Li B, Zhou L, Jia X, Yang M

. Optimal energy selection for ion stopping-power-ratio estimation using virtual mono-energetic dual-energy CT. Phys Med Biol 64(19), 2019. PMID: 195015.
| | |
| --- | --- |
| Title: | Dual Energy CT-based Quantitative Imaging for Carbon Beam SBRT Treatment Planning |
| Funding Source: | Cancer Prevention & Research Institute of Texas (CPRIT) |
| Role: | Principal Investigator |
| | |
| --- | --- |
| Title: | Investigating the Effect of FLASH-Radiotherapy on Tumor and Normal Tissue in Head and Neck Cancers, |
| Funding Source: | Discovery Award |
| Role: | Co-Investigator |
| | |
| --- | --- |
| Title: | Preclinical optimization of ultra-high dose rate (FLASH) radiotherapy parameters for translational relevance |
| Funding Source: | NIH/NCI |
| Role: | Co-Investigator |
| | |
| --- | --- |
| Title: | Investigating the Effect of FLASH-Radiotherapy on Tumor and Normal Tissue |
| Funding Source: | NIH/NCI |
| Role: | Co-Investigator |