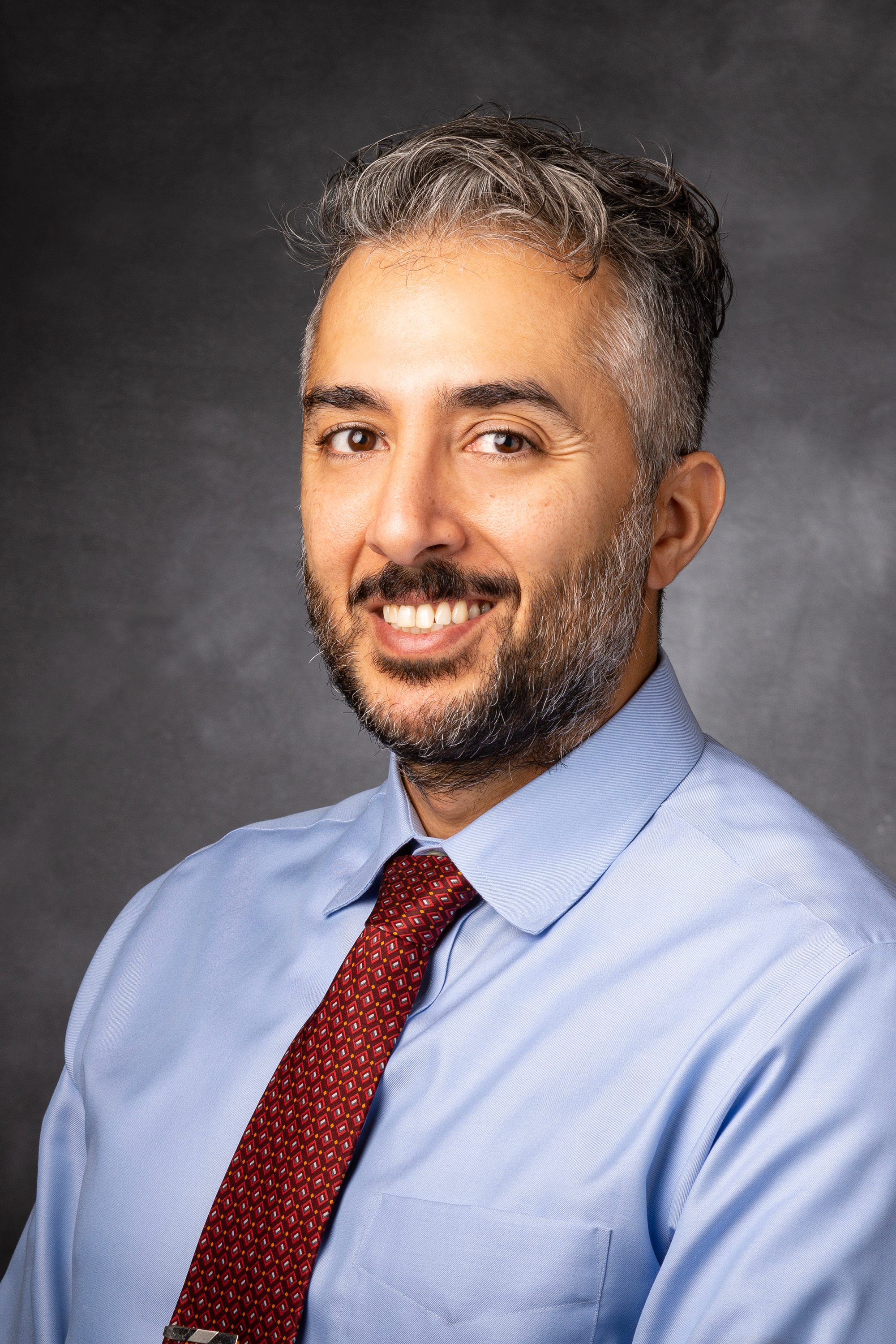 Moran Amit, MD, PhD
Department of Head and Neck Surgery, Division of Surgery
About Dr. Moran Amit
Dr. Amit is dedicated to key areas of cancer research that will develop therapeutic approaches to improve patients' survival, treatment responses, and quality of life. During his residency training, Dr. Amit became interested in the biology of cancer. After completing his residency, he undertook further training in Head and Neck Surgical Oncology at The University of Texas MD Anderson Cancer Center, where he completed a clinical fellowship as a head and neck surgical oncologist and a postdoctoral fellowship with a focus on the neurobiology of cancer.
Dr. Amit was recruited to the Department of Head and Neck Surgical Oncology at MD Anderson in April 2019 and has an active research laboratory focusing on cancer-related neurogenesis and axonogenesis and on the role of neuro-immunology in cancer. One exciting finding of Dr. Amit's lab involved describing a mechanism by which head and neck tumors can reprogram adrenergic signaling in neurons and the effect of targeting the peripheral nervous system on cancer initiation and progression. This will serve as a basis for combining treatments targeting the nervous system with other therapies, such as immunotherapy, in the treatment of head and neck cancers.
Dr. Amit is continuing his work by building a team to study how the neural microenvironment affects responses to chemotherapy and immunotherapy in patients with non-melanoma skin cancer and other cancers, and to develop novel strategies to combat resistance to these therapies.
Read More
Primary Appointment
Assistant Professor, Department of Head and Neck Surgery - Research, Division of Surgery, The University of Texas MD Anderson Cancer Center, Houston, TX
Dr. Moran Amit is a cancer biologist with research interests in the tumor microenvironment and tumor neurobiology. His research efforts have led to insights and advances in the understanding of the interactions between tumors and the nervous system, towards the goal of developing cancer therapies that target the nervous system. He is the principal investigator on an NIH R37 translational cancer biology grant and other peer-reviewed grants. His group is involved in several novel, ongoing clinical trials, including a trial of neoadjuvant immunotherapy in patients with non-melanoma skin cancer. Most recently, his preclinical studies have focused on developing and testing rational combinations of neuromodulating and immune checkpoint blockade therapies. These concepts are being moved into the clinic to improve treatment outcomes for our patients.
Degree-Granting Education
| | |
| --- | --- |
| 2016 | Technion-IIT, Haifa, ISR, PHD, Cancer Biology |
| 2013 | Tel Aviv University, Tel Aviv, ISR, M.Sc, Neuroscience |
| 2004 | Tel Aviv University, Tel Aviv, ISR, MD, Medicine |
| | |
| --- | --- |
| 2019 | "Wall of Science" for scientific achievements published in high impact Journal, The University of Texas MD Anderson Cancer Center |
| 2017 | Best Clinical Research Award, North American Skull Base Society |
| 2016 | Best Basic Research Award, American Head and Neck Society |
| 2014 | Best Resident Clinical Research Award, American Head and Neck Society |
| 2014 | Best Resident Research Award, Israeli Society for Otolaryngology |
| 2014 | Ministry of Science, Technology and Space Fellowship |
| 2011 | Best Resident Research Award, Israeli Society for Otolaryngology |
| 2007 | Chief Medical Officer Citation, IDF Medical Corps |
| | |
| --- | --- |
| Title: | Neural Regulation of Head and Neck Cancer |
| Funding Source: | NIH/NCI |
| Role: | Principal Investigator |
| | |
| --- | --- |
| Title: | The role of GPIT complex in well differentiated thyroid carcinoma |
| Funding Source: | Dahlia Greidinger |
| Role: | Principal Investigator |
| | |
| --- | --- |
| Title: | L1CAM driven neural invasion in pancreatic ductal adenocarcinoma |
| Funding Source: | Barbara S. Goodman RCDA in Pancreatic Cancer |
| Role: | Principal Investigator |
| | |
| --- | --- |
| Title: | The role of Schwann cells and adhesion molecules in pancreatic ductal adenocarcinoma oncogenesis |
| Funding Source: | Atidim (Futures) Program for Excellence in Science |
| Role: | Principal Investigator |
| | |
| --- | --- |
| Title: | Role of L1CAM in pancreatic ductal adenocarcinoma carcinogenesis and invasion |
| Funding Source: | Israel Cancer Association, ICA |
| Role: | Principal Investigator |
| | |
| --- | --- |
| Title: | Harnessing the Nervous System to Augment Antitumor Immune Response |
| Funding Source: | Moon Shots Program |
| Role: | Principal Investigator |