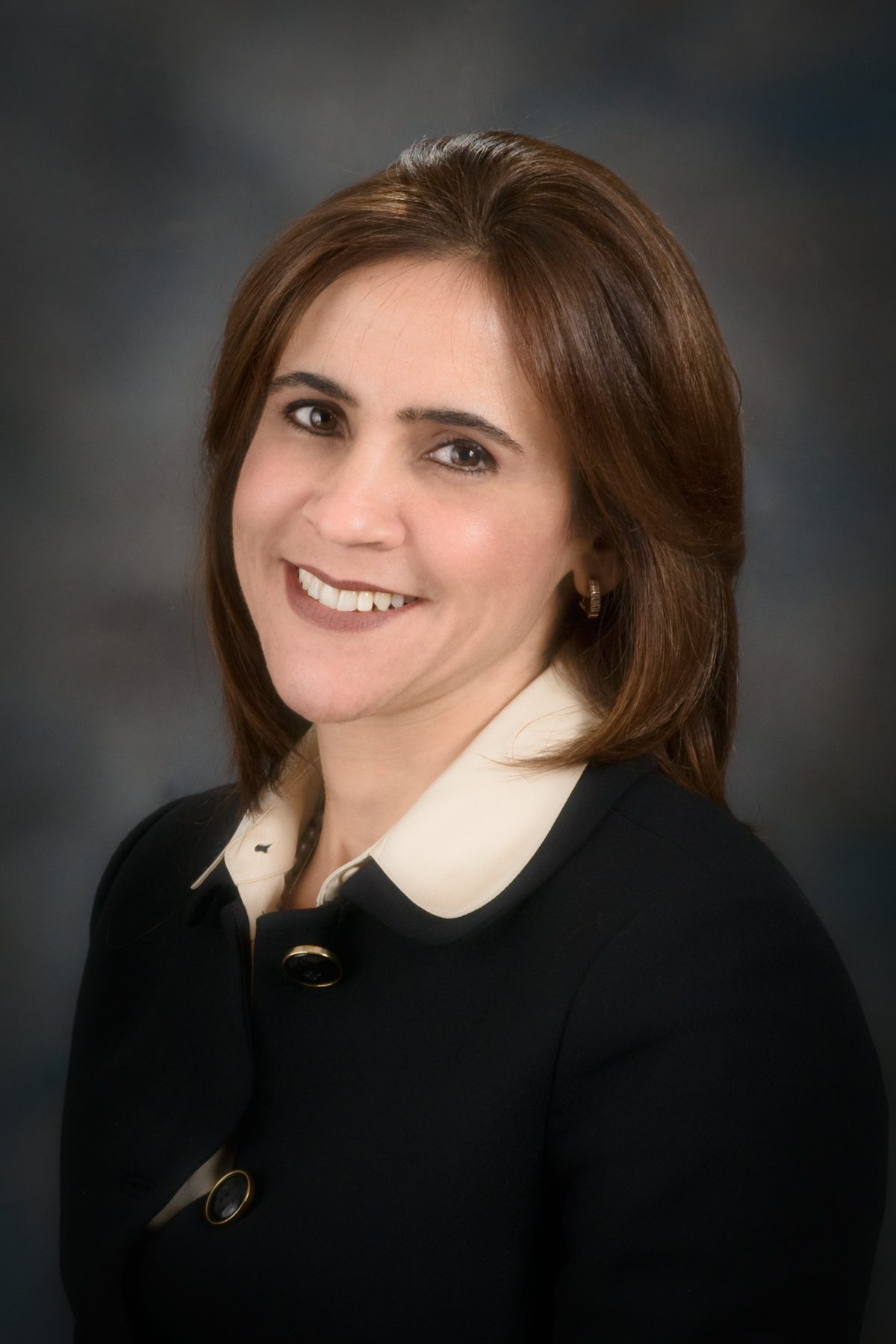 Nancy B. Gordon, MD
Department of Pediatrics, Division of Pediatrics Division
Primary Appointment
Assistant Professor, Department of Pediatrics - Research, Division of Pediatrics, The University of Texas MD Anderson Cancer Center, Houston, TX
Degree-Granting Education
| | |
| --- | --- |
| 1993 | Universidad Central de Venezuela, Luis Razetti School of Medicine, Ciudad Universitaria, Caracas, VEN, MD, Medicine |
Postgraduate Training
| | |
| --- | --- |
| 2006-2009 | Research Fellowship, The University of Texas MD Anderson Cancer Center, Houston, TX |
| 2004-2005 | Clinical Fellowship, Solid Tumors, The University of Texas MD Anderson Cancer Center, Houston, TX |
| 2001-2004 | Clinical Fellowship, Pediatric Hematology-Oncology, The University of Texas MD Anderson Cancer Center, Houston, TX |
| 1998-2001 | Pediatric Residency, Driscoll Children's Hospital, Department of Medical Education, Corpus Christi, TX |
| 1992-1993 | Clinical Internship, Hospital Universitario de Caracas, Universidad Central de Venezuela, Ciudad Universitaria, Caracas |
| 1989-1991 | Clinical Internship, Hospital Carlos J. Bello, Cruz Roja Venezolana, Caracas |
| 1986-1993 | Clinical Residency, Medical Doctor, Universidad Central de Venezuela, "Luis Razetti" School of Medicine, Ciudad Universitaria, Caracas |
Academic Appointments
Instructor, Department of Pediatrics - Research, Division of Pediatrics, The University of Texas MD Anderson Cancer Center, Houston, TX, 2010 - 2010
Other Appointments/Responsibilities
Member, Fellowship Evaluation Committee, The University of Texas MD Anderson Cancer Center, Houston, TX, 2014 - Present
Member-Expert Internal Panel, The University of Texas MD Anderson Cancer Center - AAMC Early Career Women Faculty Professional Development, Houston, TX, 2012 - Present
Pediatrics Tumor Board Task Force, Division of Pediatrics, The University of Texas MD Anderson Cancer Center, Houston, TX, 2010 - 2016
Director, Research Training Program for Clinical Fellows, Division of Pediatrics, The University of Texas MD Anderson Cancer Center, Houston, TX, 2010 - 2017
Research Associate, Baylor College of Medicine, Texas Children's Hospital, Houston, TX, 1996 - 1997
Institutional Committee Activities
Faculty Senator, Faculty Senate Representation for the Department of Pediatrics, 2014 - 2021
Associate Member, Graduate School of Biomedical Sciences, 2014 - Present
Protocol Reviewer, Clinical Research Committee (CRC), 2011 - Present
Member, High Resolution Electron Microscopy Facility (HREMF) Oversight Committee, 2009 - Present
| | |
| --- | --- |
| 2015 | Pediatric Clinical Innovator Award/Pediatric Multidisciplinary Award, The University of Texas MD Anderson Cancer Center |
| 2012 | MD Anderson Women Faculty Accepted to Attend The 2012 AAMC Professional Development Seminars, The University of Texas MD Anderson Women Faculty |
| 2012 | Bio Houston Annual Luncheon Celebrating Women Invited to attend in Science, The University of Texas MD Anderson Cancer Center |
| 2007 | Mike Doiron Memorial 18th Annual Legends of Friendswood Education Foundation Award, The University of Texas M. D. Anderson Cancer Center and The Legends of Friendswood Education Foundation |
American Society of Clinical Oncology
Member, 2007 - Present
American Academy of Pediatrics
Member, 2005 - Present
American Society of Pediatric Hematology and Oncology
Member, 2004 - Present
American Society of Hematology
Member, 2004 - Present
Peer-Reviewed Articles
Abstracts
Santiago-O'Farrill JM, Hollomon M, Kleinerman ES, Gordon N

. HSP27 as a potential factor to determine the fate of Gemcitabine- induced autophagy in osteosarcoma: Survival vs. death. AACR Annual Meeting 2015, Philadelphia, PA April 18-22, 2015.

Dhupkar PM, Yu L, Kleinerman ES, Gordon N

. Immune modulation of Natural Killer cell adoptive transfer for the treatment of Osteosarcoma lung metastastasis: Targeting the PD-1/ PDL-1 signaling pathway. AACR Tumor Immunology and Immunotherapy: A New Chapter, December 1-4, 2014, Orlando, FL, 2014.

Gordon N, Daw NC, Anderson PM, Guma S, Chien H-C, Zinner R, Subbiah V, Hajair J, Kleinerman ES, Naing A

. Aerosol interleukin-2 for the treatment of patients ≥12 years old with lung metastases from osteosarcoma: a phase I trial. SITC 29th Annual Meeting, November 7-9, 2014, National Harbor, MD, 2014.

Santiago-O'Farrill J, Hollomon M, Kleinerman ES, Gordon N

. HSP27 as a potential Factor to Determine the Fate of Gemcitabine-Induced Autophagy in Osteosarcoma: Survival vs. Death. Lost Pines Conference 2014. Cell Death and Metabolism, November 21-22, 2014, 2014.
Book Chapters
Gordon N, Kleinerman ES. The Role of Fas/FasL in the Metastatic Potential of Osteosarcoma and Targeting this Pathway for the Treatment of Osteosarcoma Lung Metastases. In: Pediatric and Adolescent Osteosarcoma. 1st. Springer, 497-508, 2010.
| | |
| --- | --- |
| Title: | Aerosol IL-2 Feasibility in OS patients 12-18 years and for lung NK cell expansion |
| Funding Source: | NIH/NCI |
| Role: | Collaborator |
| | |
| --- | --- |
| Title: | Aerosol IL-2 for Relapsed Osteosarcoma |
| Funding Source: | St. Baldrick's Foundation |
| Role: | Principal Investigator |
| | |
| --- | --- |
| Title: | Phase I study of aerosol Gemcitabine for patients with solid tumors and lung metastases |
| Funding Source: | Gateway for Cancer Research |
| Role: | Principal Investigator |
| | |
| --- | --- |
| Title: | Autophagy and heat shock protein 27 in osteosarcoma response to chemotherapy |
| Funding Source: | Hyundai Hope on Wheels |
| Role: | Principal Investigator |
| | |
| --- | --- |
| Title: | Interplay between autophagy and phosphorylated heat shock protein 27 in Osteosarcoma following aerosol Gemcitabine |
| Funding Source: | TJ Martell Foundation |
| Role: | Principal Investigator |
| | |
| --- | --- |
| Title: | Strategic Alliance: Effect of NKTR-214 treatment alone vs combination NKTR-214+Anti-PD1 in Osteosarcoma primary tumor and pulmonary metastasis |
| Funding Source: | Nektar Therapeutics |
| Role: | Principal Investigator |
| | |
| --- | --- |
| Title: | Houston Tri Delta Organization |
| Funding Source: | Philanthropic Funds |
| Role: | Principal Investigator |
| | |
| --- | --- |
| Title: | Immunotherapy for sarcomas |
| Funding Source: | Philanthropic Funds |
| Role: | Principal Investigator |