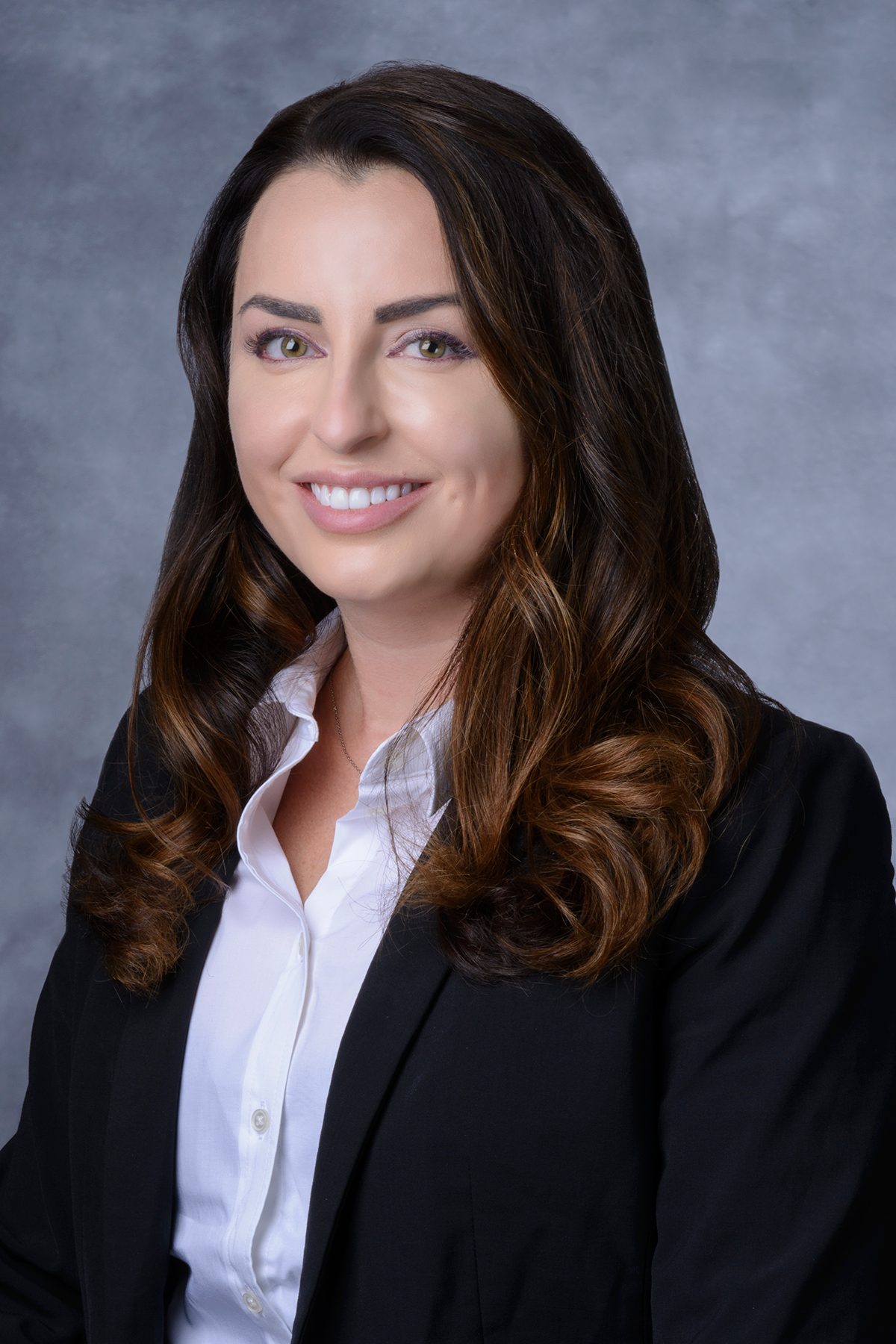 Natalie Wall Fowlkes, D.V.M., Ph.D., DACVP, DABT
Department of Veterinary Medicine and Surgery, Division of VP, Research
Present Title & Affiliation
Primary Appointment
Assistant Professor, Department of Veterinary Medicine and Surgery, Division of Basic Science Research, The University of Texas MD Anderson Cancer Center, Houston, TX
Degree-Granting Education
| | |
| --- | --- |
| 2018 | Louisiana State University, Baton Rouge, LA, USA, PHD, Veterinary and Biomedical Sciences |
| 2010 | Louisiana State University, Baton Rouge, LA, USA, DVM, Veterinary Medicine |
| 2006 | Louisiana State University, Baton Rouge, LA, USA, BS, Animal Science |
Postgraduate Training
| | |
| --- | --- |
| 2015-2018 | Research Fellowship, Postdoctoral Fellowship in Experimental Medicine and Pathology (NIH T32), Louisiana State University School of Veterinary Medicine, Baton Rouge, LA |
| 2010-2013 | Clinical Residency, Anatomic Pathology, Louisiana State University School of Veterinary Medicine, Baton Rouge, LA |
| | |
| --- | --- |
| 2022 | American Board of Toxicology |
| 2016 | American College of Veterinary Pathologists |
Administrative Appointments/Responsibilities
Director, DISCOVER Summer Research Program, Department of Veterinary Medicine and Surgery, University of Texas MD Anderson Cancer Center, Houston, TX, 2022 - Present
Education Director (Department level), Department of Veterinary Medicine and Surgery, University of Texas MD Anderson Cancer Center, Houston, TX, 2022 - Present
Other Appointments/Responsibilities
Associate Member, MD Anderson Cancer Center UT Health Graduate School of Biomedical Sciences (GSBS), Houston, TX, 2021 - Present
Institutional Committee Activities
Member, Faculty Senate Education Committee, 2021 - Present
Senator, Faculty Senate, 2020 - Present
| | |
| --- | --- |
| 2017 | ACVP Young Investigator Award (Experimental Disease Division), American College of Veterinary Pathology |
| 2013 | Veterinary Pathology Scholarship Award, Charles Louis Davis, DVM Foundation for the Advancement of Veterinary and Comparative Pathology |
| 2010 | Bayer Excellence in Communication Award, LSU School of Veterinary Medicine |
| 2010 | Oncology Certificate of Excellence Award, LSU School of Veterinary Medicine |
| 2009 | LSU SCAVMA Bookstore Scholarship, LSU School of Veterinary Medicine |
American Board of Toxicology (ABT)
Diplomate, 2022 - Present
Society of Toxicologic Pathology (STP)
Member, 2022 - Present
American Association of Cancer Research (AACR)
Member, 2022 - Present
American Society of Clinical Oncology (ASCO)
Member, 2022 - Present
Digital Pathology Association (DPA)
Member, 2021 - Present
American Society for Investigative Pathology (ASIP)
Member, 2018 - Present
American Association for Laboratory Animal Science (AALAS)
Member, 2018 - Present
American College of Veterinary Pathologists (ACVP)
Diplomate, 2016 - Present
Charles Louis Davis and Samuel Wesley Thompson DVM Foundation for The International Advancement of Education in Veterinary and Comparative Pathology
Member, 2013 - Present
American Veterinary Medical Association (AVMA)
Member, 2010 - Present
Phi Zeta Honor Society
Member, 2010 - Present
Peer-Reviewed Articles
Abstracts
Andrea C Cortes, Kiyoyuki Minamiguchi, Patricia L Da Costa Lopez, Simone Anfossi, Williams Malea L, Maria S Stenkamp, Rony Avritscher, Fowlkes NW

. Vimentin content associated with shear wave speed in hepatocellular carcinoma: Non-invasive identification of more aggressive tumor phenotypes. Cancer Research 83(7_Supplement):5852-5852, 2023.

Morgan M Green, Tara Fujimoto, Cullen Taniguchi, Fowlkes NW

. Modeling age-related changes in the tumor microenvironment in an orthotopic immunocompetent murine pancreatic cancer model-a novel approach. Cancer Research 83(7_Supplement):5191-5191, 2023.

Alaa M Mohamed, Melinda Soeung, Jumanah Alshenaifi, Fowlkes NW, Ganiraju Manyam, Jennifer Davis, Amanda Anderson, Will Norton, Angela K Deem, Sisi Gao, Isha Khanduri, Christopher Bistow, Federica Carbone, Stefania Napolitano, Justin Huang, Dipen M Maru, David G Menter, Giulio F Draetta, Giannicola Genovese, Scott Kopetz

. Recapitulating metastatic colorectal cancer in somatic mutation models for investigating the tumor immune microenvironment in minimal residual disease. Cancer Research 83(7_Supplement):77-77, 2023.

J Barcena, J Perez, M Bernardino, J Damasco, E San Valentin, H Del Mundo, A Cortes, G Canlas, J Chen, R Avritscher, Fowlkes NW, S Huang, M Melancon

. Bioresorbable Mesenchymal Stem Cell-Loaded Electrospun Polymeric Scaffold Inhibits Neointimal Hyperplasia in a Rat Model of Arteriovenous Fistula. Journal of Vascular and Interventional Radiology 34(3):S16-17, 2023.

E San Valentin, J Damasco, M Bernardino, S Honegger, K Court, B Godin, G Canlas, G Chintalapani, W Norton, S Chen, Fowlkes NW, S Huang, M Melancon

. In Vivo Imaging of Novel Tungsten Nanoparticle and Polymer-Infused Resorbable Inferior Vena Cava Filters in Porcine Model. Journal of Vascular and Interventional Radiology 34(3):S123-S124, 2023.

Wintana Balema, Savitri Krishnamurthy, Alison Lawrence, Megan Rodriguez, Richard Larson, Fowlkes NW, Naoto T Ueno, Wendy Woodward

. CCR7 expression in Inflammatory breast cancer. Cancer Research 83(5_Supplement):P2-26-15-P2-26-15, 2023.

Said Akli, Amriti R Lulla, Francisco R Saenz, Fuchenchu Wang, Fowlkes NW, Tuyen Bui, Yan Wang, Sofia Mastoraki, Min Jin Ha, Kelly K Hunt, Khandan Keyomarsi

. Aurora kinase is an actionable target in low molecular weight cyclin E induced mammary tumors. Cancer Research 82(12_Supplement):2592, 2022.

Sofia Mastoraki, Amriti R Lulla, Sarah Schneider, Karen Clise-Dwyer, Morgan M Green, Fowlkes NW, Kelly K Hunt, Stephanie S Watowich, Khandan Keyomarsi

. LMW-E induction and crosstalk with immune cells potentiates local immune responses leading to an immunosuppressive microenvironment at the early stages of breast tumorigenesis in mouse models. Cancer Research 82(12_Supplement):1348, 2022.

Amriti R Lulla, Said Akli, Lucas D Warma, Fowlkes NW, Kelly K Hunt, Xiayu Rao, Jing Wang, Stephanie S Watowich, Khandan Keyomarsi

. Neutrophil elastase (NE) inhibition enhances metastasis free survival by altering regulation of tumor intrinsic cytoskeletal and cellular adhesion pathways in murine breast cancer models. Cancer Research 82(12_Supplement):264, 2022.

Luis A Segarra, Niki M Zacharias, Alberto Pieretti, Angelita Alaniz, Tapati Maity, Sue Martinez, Priya Rao, Fowlkes NW, Jad Chahoud, Xin Lu, Magaly Martinez Ferrer, Christopher Wood, Curtis Pettaway

. Establishment of patient-derived xenografts in penile cancer. Cancer Research 82(12_Supplement):3111, 2022.

Ifeanyi Kingsley Uche, Fowlkes NW, Luan Vu, Tatiane Watanabe, Mariano Carossino, Rafiq Nabi, Fabio Del Piero, Jared S Rudd, Konstantin G Kousoulas, Paul JF Rider

. VC2 Oncolytic Virotherapy Induces Robust Systemic Anti-Tumor Immunity and Increases Survival in an Immunocompetent B16F10-derived Mouse Melanoma Model. Journal of Clinical and Translational Science 5(s1):13-14, 2021.

Hu JM, Zhang WD, Xia XQ, Yang Q, Chen YH, Fowlkes NW, Livingston JA, Zhang ZT, Mahadeo KM, Gill JB, Dotti G, Kopetz S, Gorlick R, Li SL

. CRS free T cell therapy: T cell membrane anchored and tumor targeted IL12 (ATTIL12)-T cell therapy eliminates large tumors, overcomes heterogeneity, and avoids adverse effects. Journal of Immunology 204(1), 2020. e-Pub 2020.

Lucila Kerbauy, Nancy Marin, Mecit Kaplan, Pinaki Banerjee, Melissa Berrien-Elliott, Michelle Becker-Hapak, Rafet Basar, Mark Foster, Luciana Garcia Melo, Carly Neal, Ethan McClain, May Daher, Ana Karen Nunez Cortes, Sweta Desai, Francesca Wei Inng Lim, Mayela Carolina Mendt, Timothy Schappe, Li Li, Hila Shaim, Mayra Hernandez Sanabria, Pamela Wong, Enli Liu, Sonny Ang, Rong Cai, Vandana Nandivada, Vakul Mohanty, Yifei Shen, Natalia Baran, Fowlkes NW, Ken Chen, Luis Muniz-Feliciano, Joachim Koch, Martin Treder, Wolfgang Fischer, Oswaldo Keith Okamoto, Yago Nieto, Richard Champlin, Elizabeth Shpall, Todd Fehniger, Katy Rezvani

. AFM13-Targeted Blood and Cord-Blood-Derived Memory-Like NK Cells as Therapy for CD30+ Malignancies. Journal for ImmunoTherapy of Cancer 8(Suppl 3), 2020.

Fowlkes NW, Swain J, Gagea M, Lockworth C, Tinkey P, Jensen V, Whitley EM

. Cutaneous and Gastrointestinal Dysbiosis in Immunodeficient Mice. FASEB Journal 33(1S), 2019. e-Pub 2019.

David M Scollard, Fowlkes NW, Alejandra Martinez, Mehervani Chaduvula, Indira Nath, Barbara Strjewska, Diana Williams

. Reversal Reaction in Leprosy is Associated with Increased CXCL10 Production. The FASEB Journal 23:1003.12-1003.12, 2009.

DM Scollard, A Martinez, M Chaduvula, N Fowlkes, I Nath, B Stryjewska, DL Williams

. Increased CXCL10 Is Associated with Reversal Reaction in Leprosy. Laboratory Investigation 89:297A-297A, 2009.
| | |
| --- | --- |
| Title: | Fgl2 neutralizing therapy for inducing tumor specific brain resident immune memory against CNS tumor relapse |
| Funding Source: | NIH/NCI |
| Role: | Co-Investigator |
| | |
| --- | --- |
| Title: | Multi-modal imaging to characterize the spatiotemporal evolution of thermochemical ablation |
| Funding Source: | SIR FOUNDATION |
| Role: | Co-Investigator |
| | |
| --- | --- |
| Title: | Characterization of endovascular ablative therapies with computational modeling |
| Funding Source: | NIH/NCI |
| Role: | Co-Investigator |
| | |
| --- | --- |
| Title: | Tailoring CAR-based Immunotherapy Strategies to T Cell Lymphoma |
| Funding Source: | BCM/Stand Up to Cancer (SU2C) |
| Role: | Co-Investigator |
| | |
| --- | --- |
| Title: | Biodegradable Radiopaque Polymeric Scaffolds Loaded with Mesenchymal Stem Cells for Image-Guided Arteriovenous Fistula Maturation and Long-Term Patency |
| Funding Source: | NIH/NCI |
| Role: | Co-Investigator |
| | |
| --- | --- |
| Title: | Therapeutic approaches for TGF-beta-enriched minimal residual disease in patients with colorectal cancer |
| Funding Source: | Cancer Prevention & Research Institute of Texas (CPRIT) |
| Role: | Collaborator |
| | |
| --- | --- |
| Title: | Heterozygous KMT2D Loss and Medulloblastoma |
| Funding Source: | NIH/NCI |
| Role: | Co-Investigator |
| | |
| --- | --- |
| Title: | The Role of HIF2 in Pancreatic Ductal Adenocarcinoma |
| Funding Source: | NIH/NCI |
| Role: | Co-Investigator |
| | |
| --- | --- |
| Title: | Cis-aconitate decarboxylase (ACOD1) in PMN-MDSC and prostate cancer progression |
| Funding Source: | NIH/NCI |
| Role: | Co-Investigator |
| | |
| --- | --- |
| Title: | Enhancing Immune Responses in Pancreatic Cancer by Stromal Inhibition of HIF2 |
| Funding Source: | Cancer Prevention & Research Institute of Texas (CPRIT) |
| Role: | Collaborator |
| | |
| --- | --- |
| Title: | Advanced approaches to understanding and targeting BRAF tumors |
| Funding Source: | Gastro-Intestinal Research Foundation |
| Role: | Collaborator |
| | |
| --- | --- |
| Title: | The Role of MELK in Stromal Reorganization of Aggressive Breast Cancers |
| Funding Source: | Department of Defense (DOD) |
| Role: | Co-Investigator |