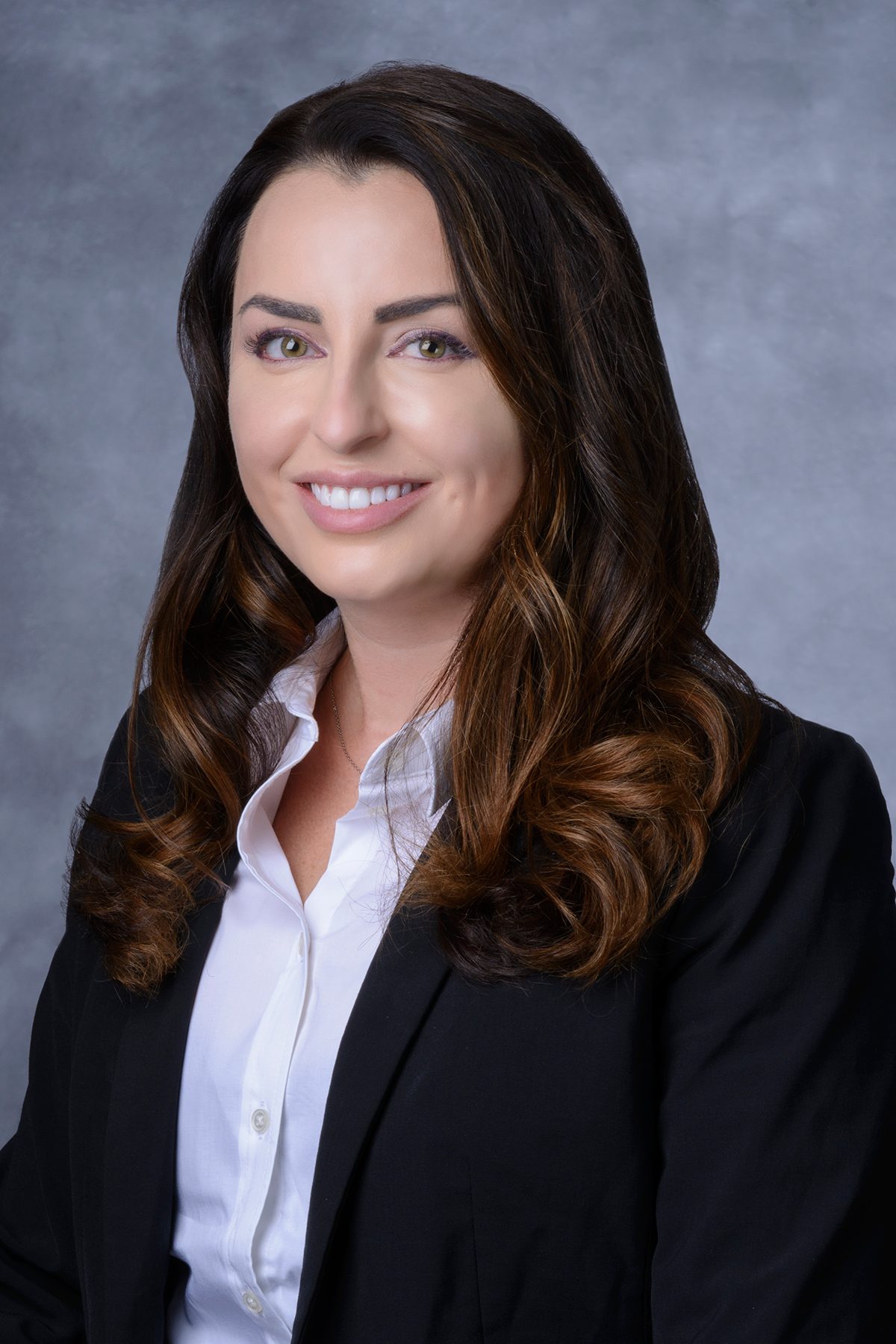 Natalie Wall Fowlkes, D.V.M., Ph.D., DACVP, DABT
Department of Veterinary Medicine and Surgery, Division of VP, Research
Primary Appointment
Assistant Professor, Department of Veterinary Medicine and Surgery, Division of Basic Science Research, The University of Texas MD Anderson Cancer Center, Houston, TX
Degree-Granting Education
| | |
| --- | --- |
| 2018 | Louisiana State University, Baton Rouge, LA, USA, PHD, Veterinary and Biomedical Sciences |
| 2010 | Louisiana State University, Baton Rouge, LA, USA, DVM, Veterinary Medicine |
| 2006 | Louisiana State University, Baton Rouge, LA, USA, BS, Animal Science |
Postgraduate Training
| | |
| --- | --- |
| 2015-2018 | Research Fellowship, Postdoctoral Fellowship in Experimental Medicine and Pathology (NIH T32), Louisiana State University School of Veterinary Medicine, Baton Rouge, LA |
| 2010-2013 | Clinical Residency, Anatomic Pathology, Louisiana State University School of Veterinary Medicine, Baton Rouge, LA |
| | |
| --- | --- |
| 2016 | American College of Veterinary Pathologists |
Administrative Appointments/Responsibilities
Director, DISCOVER Summer Research Program, Department of Veterinary Medicine and Surgery, University of Texas MD Anderson Cancer Center, Houston, TX, 2022 - Present
Education Director (Department level), Department of Veterinary Medicine and Surgery, University of Texas MD Anderson Cancer Center, Houston, TX, 2022 - Present
Other Appointments/Responsibilities
Associate Member, MD Anderson Cancer Center UT Health Graduate School of Biomedical Sciences (GSBS), Houston, TX, 2021 - Present
Institutional Committee Activities
Member, Faculty Senate Education Committee, 2021 - Present
Senator, Faculty Senate, 2020 - Present
| | |
| --- | --- |
| 2017 | ACVP Young Investigator Award (Experimental Disease Division), American College of Veterinary Pathology |
| 2013 | Veterinary Pathology Scholarship Award, Charles Louis Davis, DVM Foundation for the Advancement of Veterinary and Comparative Pathology |
| 2010 | Bayer Excellence in Communication Award, LSU School of Veterinary Medicine |
| 2010 | Oncology Certificate of Excellence Award, LSU School of Veterinary Medicine |
| 2009 | LSU SCAVMA Bookstore Scholarship, LSU School of Veterinary Medicine |
American Board of Toxicology (ABT)
Diplomate, 2022 - Present
Society of Toxicologic Pathology (STP)
Member, 2022 - Present
American Association of Cancer Research (AACR)
Member, 2022 - Present
American Society of Clinical Oncology (ASCO)
Member, 2022 - Present
Digital Pathology Association (DPA)
Member, 2021 - Present
American Society for Investigative Pathology (ASIP)
Member, 2018 - Present
American Association for Laboratory Animal Science (AALAS)
Member, 2018 - Present
American College of Veterinary Pathologists (ACVP)
Diplomate, 2016 - Present
Charles Louis Davis and Samuel Wesley Thompson DVM Foundation for The International Advancement of Education in Veterinary and Comparative Pathology
Member, 2013 - Present
American Veterinary Medical Association (AVMA)
Member, 2010 - Present
Phi Zeta Honor Society
Member, 2010 - Present
Peer-Reviewed Articles
Abstracts
Hu JM, Zhang WD, Xia XQ, Yang Q, Chen YH, Fowlkes N, Livingston JA, Zhang ZT, Mahadeo KM, Gill JB, Dotti G, Kopetz S, Gorlick R, Li SL

. CRS free T cell therapy: T cell membrane anchored and tumor targeted IL12 (ATTIL12)-T cell therapy eliminates large tumors, overcomes heterogeneity, and avoids adverse effects. Journal of Immunology 204(1), 2020. e-Pub 2020.

Fowlkes NW, Swain J, Gagea M, Lockworth C, Tinkey P, Jensen V, Whitley EM

. Cutaneous and Gastrointestinal Dysbiosis in Immunodeficient Mice. FASEB Journal 33(1S), 2019. e-Pub 2019.

Fowlkes NW, Whitley E, Gagea M, Swain J, Lockworth C, Ueno N, Jensen V

. Macrophage Activation Syndrome in Humanized NOD.CGPRKDCSIDIL2RGTM1WJL/SZJ (NSG) Expressing Human Cytokines IL-3, GM-CSF, and SCF (NSG-SGM3) After Engraftment with Human CD34+ Hematopoietic Stem Cells:130, 2019.
| | |
| --- | --- |
| Title: | Fgl2 neutralizing therapy for inducing tumor specific brain resident immune memory against CNS tumor relapse |
| Funding Source: | NIH/NCI |
| Role: | Co-Investigator |
| | |
| --- | --- |
| Title: | Multi-modal imaging to characterize the spatiotemporal evolution of thermochemical ablation |
| Funding Source: | SIR FOUNDATION |
| Role: | Co-Investigator |
| | |
| --- | --- |
| Title: | Characterization of endovascular ablative therapies with computational modeling |
| Funding Source: | NIH/NCI |
| Role: | Co-Investigator |
| | |
| --- | --- |
| Title: | Biodegradable Radiopaque Polymeric Scaffolds Loaded with Mesenchymal Stem Cells for Image-Guided Arteriovenous Fistula Maturation and Long-Term Patency |
| Funding Source: | NIH/NCI |
| Role: | Co-Investigator |
| | |
| --- | --- |
| Title: | Therapeutic approaches for TGF-beta-enriched minimal residual disease in patients with colorectal cancer |
| Funding Source: | Cancer Prevention & Research Institute of Texas (CPRIT) |
| Role: | Collaborator |
| | |
| --- | --- |
| Title: | The Role of MELK in Stromal Reorganization of Aggressive Breast Cancers |
| Funding Source: | Department of Defense (DOD) |
| Role: | Co-Investigator |
| | |
| --- | --- |
| Title: | Heterozygous KMT2D Loss and Medulloblastoma |
| Funding Source: | NIH/NCI |
| Role: | Co-Investigator |
| | |
| --- | --- |
| Title: | The Role of HIF2 in Pancreatic Ductal Adenocarcinoma |
| Funding Source: | NIH/NCI |
| Role: | Co-Investigator |
| | |
| --- | --- |
| Title: | Cis-aconitate decarboxylase (ACOD1) in PMN-MDSC and prostate cancer progression |
| Funding Source: | NIH/NCI |
| Role: | Co-Investigator |