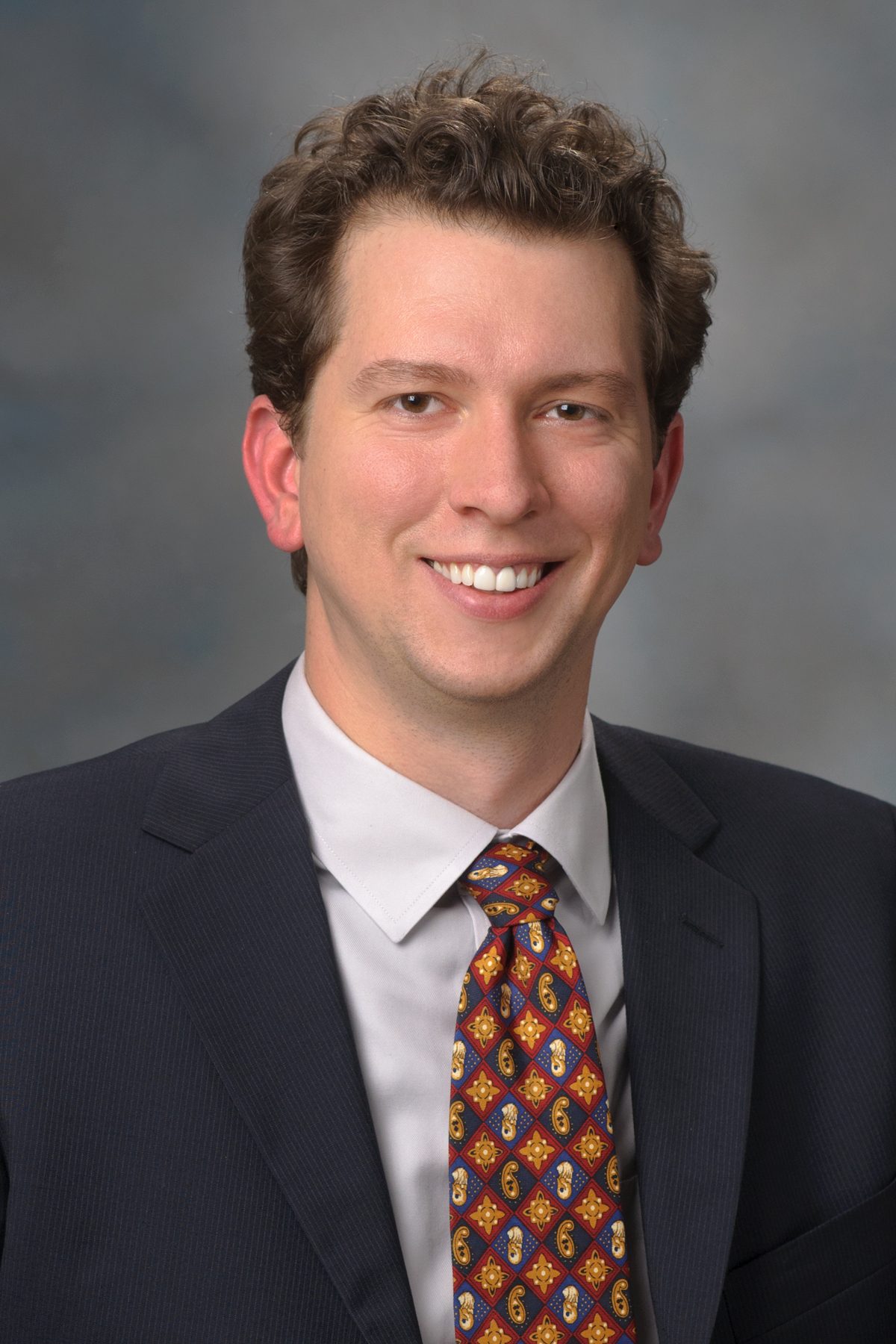 Nicholas Navin, Ph.D.
Department of Genetics, Division of Science
About Dr. Navin
Dr. Navin is an associate professor at the M.D. Anderson Cancer Center, with a joint appointment in the Department of Genetics and the Department of Bioinformatics. He is also the co-director of the Sequencing and Microarray Core Facility at MD Anderson. I conducted my graduate training and postdoctoral training at the Cold Spring Harbor laboratory under the mentorship of Dr. Michael Wigler. During this time, he invented the first single cell DNA sequencing method (Single-Nucleus-Sequencing) for sequencing the genome of a mammalian cell (Navin et al. 2011, Nature.). This work played a pivotal role in establishing the field of single cell genomics. The Navin laboratory continues to be at the forefront of the single cell cancer genomics field, where they have discovered a punctuated model of copy number evolution in triple-negative breast cancer (Gao et al. 2016, Nature Genetics) and elucidated the role mutator phentoypes and subclonal mutations in breast cancer evolution (Wang et al. 2014, Nature). Dr. Navin's group continues to pioneer the developing novel technologies for performing single cell DNA and RNA sequencing, in addition to innovative computational and statistical methods for analyzing the resulting large-scale datasets. These methods are being applied to study cancer evolution in the context of invasion, metastasis and therapy resistance. His laboratory works closely with leading oncologists and pathologist at MD Anderson to translate these technologies into the clinic, where they are poised to make a major impact on reducing the morbidity in human patients. Dr. Navin has been the recipient of many prestigious awards in recognition of his work, including the Damon-Runyon Innovator Award, AAAS Wachtel Award, ACS Research Scholar Award, Wilson Stone Award and the Randall Innovator Award.
Read More
Primary Appointment
Associate Professor, Department of Genetics, Division of Basic Science Research, The University of Texas MD Anderson Cancer Center, Houston, TX
Co-Director, Sequencing Core Facility, The University of Texas MD Anderson Cancer Center, Houston, TX
Dual/Joint/Adjunct Appointment
Associate Professor, Department of Bioinformatics and Computational Biology, Division of Quantitative Sciences, The University of Texas MD Anderson Cancer Center, Houston, TX
Associate Professor, The University of Texas Graduate School of Biomedical Sciences, Houston, TX
Single-cell sequencing Genome Evolution in cancer Intratumor Heterogeneity Cancer Genomics Computational Biology and Bioinformatics
My goal is to understand genome evolution in human cancers. As tumors evolve from a single cell, they acquire complex somatic mutations and diverge to form distinct lineages and subpopulations. This intratumor heterogeneity confounds basic research and clinical diagnosis, because tools do not exist to resolve it. To address this problem, we developed a single-cell sequencing method to profile genomic copy number in individual tumor cells ( Nature 472:90-4, 2011). I used this method to profile hundreds of single cells in two breast cancer patients to delineate clonal diversity and infer patterns of genome evolution. The data revealed multiple clonal subpopulations that shared a common evolutionary lineage. In contrast to the gradual models of tumor progression, the data suggest that these breast tumors grew by punctuated clonal expansions, in which hundreds of genomic rearrangements were acquired in short bursts of evolution. We have also recently developed a powerful new method to perform whole-genome sequencing on single tumor cells. This will enable us to study the evolution of many different classes of somatic mutations (point mutations, indels and structural variants) at base-pair resolution in single cells. In addition to single cell sequencing, my laboratory also uses many genomic and cytological methods to study how cancer genomes evolve. We are also actively developing new computational methods to quantify tumor heterogeneity and understand if these measures correlate with clinical parameters such as survival and resistance to chemotherapy. One method developed is called Ploidy-Seq to deep-sequence intratumor subpopulations and infer mutational chronology and ancestral tumor genomes.
View a complete list of Dr. Navin's publications . Visit Dr. Navin's Lab Website.
Degree-Granting Education
| | |
| --- | --- |
| 2010 | Cold Spring Harbor Laboratory and Stony Brook University, Cold Spring Harbor, NY, USA, PHD, Molecular Genetics |
| 2003 | Skidmore College, Saratoga Springs, NY, USA, BS, Cell Biology |
Postgraduate Training
| | |
| --- | --- |
| 2010-2011 | Postdoctoral Fellow, Cancer Genetics, Cold Spring Harbor Laboratory, Cold Spring Harbor, NY |
| | |
| --- | --- |
| 2017 | Jack and Beverly Randall Prize for Excellence in Cancer Treatment, University of Texas M.D. Anderson Cancer Center |
| 2016 | President's Scholar Award, University of Texas M.D. Anderson Cancer Center |
| 2016 | Sabin Fellowship, Andrew Sabin Family Foundation |
| 2016 | ACS Research Scholar, American Cancer Society (ACS) |
| 2016 | President's Recognition for Faculty Excellence, University of Texas M.D. Anderson Cancer Center |
| 2016 | Faculty Scholar Award, University of Texas M.D. Anderson Cancer Center |
| 2015 | AAAS Martin & Rose Wachtel Award, American Association for the Advancement of Science |
| 2014 | Faculty Educator Award, University of Texas M.D. Anderson Cancer Center |
| 2013 | T.C. Hsu Award, Young Investigator Award |
| 2013 | Stone Award, Wilson Stone Foundation |
| 2013 | Damon-Runyon Innovator Award, Damon-Runyon Rachleff Foundation |
| 2010 | Young Investigator Award, Genome Technology Magazine |
| 2009 | T32 NCI Fellowship, National Cancer Institute |
| 2009 | Abraham's Award, Stony Brook University |
| 2008 | King and Miller Fellowship, Stony Brook University |
| 2005 | Lindsey-Goldberg Fellowship, Cold Spring Harbor Laboratory |
Peer-Reviewed Articles
Invited Articles
Wang Y, Navin N, Advances and Applications of Single-Cell Sequencing Technologies, 58 (4) :598-609, 2015
Navin N, Delineating Cancer Evolution with Single Cell Sequencing, 2015
Navin N, The First 5 Years of Single Cell Cancer Genome Sequencing and Beyond, 2015
Navin N, Cancer Genomics: One Cell at a Time, 2014
| | |
| --- | --- |
| Title: | Investigating Clonal Evolution in Triple-Negative Breast Cancers with Single-Cell Sequencing |
| Funding Source: | Agilent University Relations Grant |
| Role: | Principal Investigator |
| | |
| --- | --- |
| Title: | Investigating Mutational Evolution and Intratumor Heterogeneity in TNBC |
| Funding Source: | ACS Scholar Research Grant |
| Role: | Principal Investigator |
| | |
| --- | --- |
| Title: | Single-Cell Sequencing of Breast Tumors to Investigate Genome Evolution |
| Funding Source: | NIH/NIMH |
| Role: | Principal Investigator |
| | |
| --- | --- |
| Title: | Investigating Chemotherapy Resistance Application in TNBC by Single-Cell Sequencing |
| Funding Source: | Sabin Fellows Award |
| Role: | Principal Investigator |