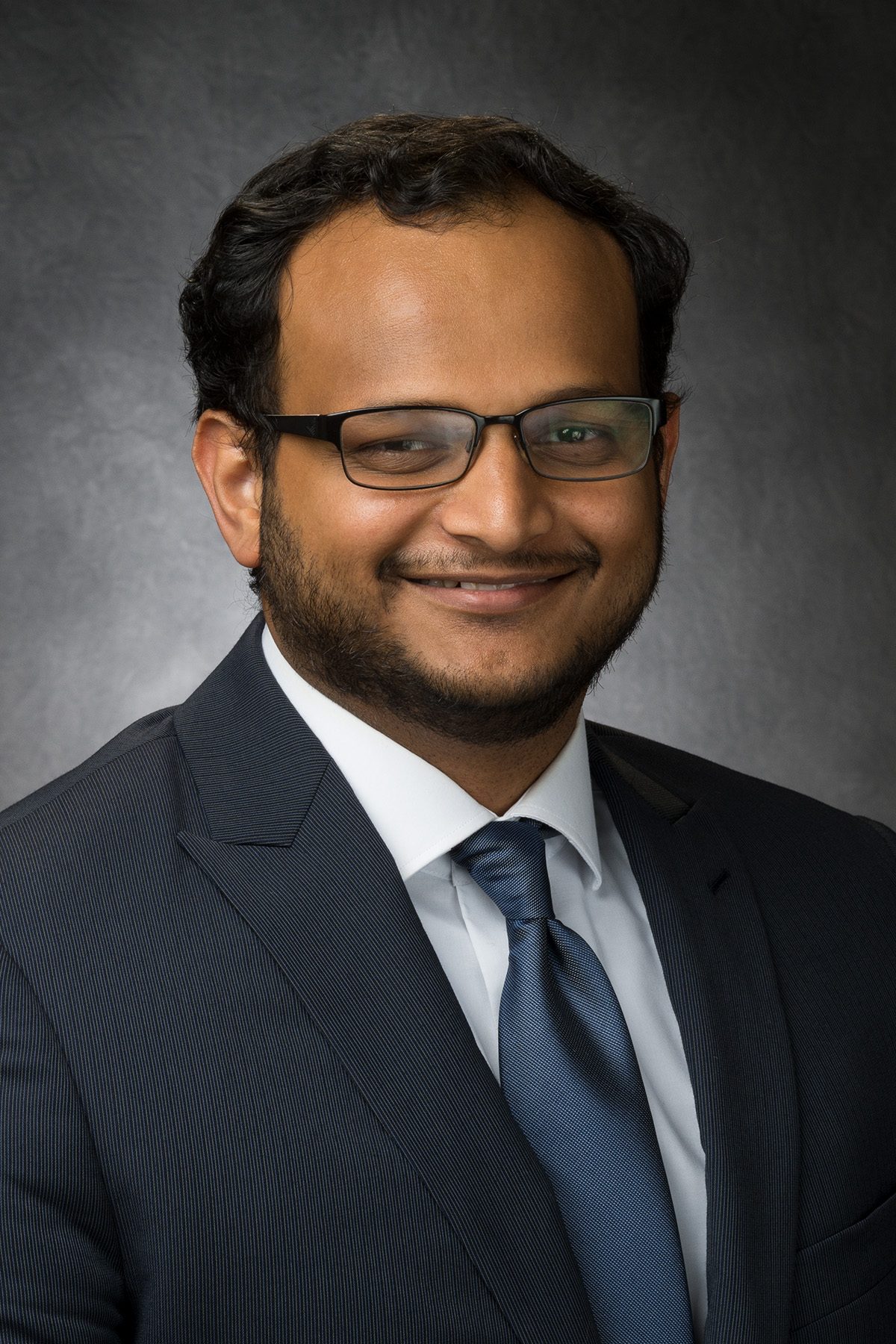 Noman Ali, MD
Department of Hospital Medicine, Division of Internal Medicine
Primary Appointment
Assistant Professor, Department of Hospital Medicine, Division of Internal Medicine, The University of Texas MD Anderson Cancer Center, Houston, TX
Degree-Granting Education
| | |
| --- | --- |
| 2016 | Baylor College of Medicine, Houston, TX, USA, MD, Medicine |
| 2011 | Houston Baptist University, Houston, TX, USA, BS, Chemistry, Molecular Biology, & Biochemistry |
Postgraduate Training
| | |
| --- | --- |
| 2016-2019 | Clinical Residency, Internal Medicine, Baylor College of Medicine, Houston, TX |
| | |
| --- | --- |
| 2019 | American Board of Internal Medicine |
Academic Appointments
Instructor, Department of Hospital Medicine, Division of Internal Medicine, The University of Texas MD Anderson Cancer Center, Houston, TX, 2019 - 2022
| | |
| --- | --- |
| 2014 | Baylor College of Medicine Power of Professionalism Award, Baylor College of Medicine |
| 2012 | Baylor College of Medicine Humanism Award, Baylor College of Medicine |
| 2010 | Recipient of the Sigma Pi Sigma Research Grant |
| 2010 | Recipient of the Welch Scholar Research Grant |
Aga Khan Health Board, Houston, TX
Southwest Local Council Chairman, 2019 - Present
American Medical Association
Member, 2012 - 2015
American Chemical Society, Houston, TX
Treasurer, 2009 - 2010
Peer-Reviewed Articles
Yinghong Wang, Hamzah Abu-Sbeih, Emily Mao, Noman Ali, Faisal Shaukat Ali, Wei Qiao, Phillip Lum, Gottumukkala Raju, Gladis Shuttlesworth, John Stroehlein & Adi Diab

. "Immune-Checkpoint Inhibitor-Induced Diarrhea and Colitis in Patients with Advanced Malignancies: Retrospective Review at MD Anderson.". Journal for ImmunoTherapy of Cancer 6(1), 2018.

Yinghong Wang, MD, PhD, Hamzah Abu-Sbeih, MD, Emily Mao, MD, Noman Ali, MD, Wei Qiao, PhD, Van Anh Trinh, PharmD, Chrystia Zobniw, PharmD, Daniel Hartman Johnson, MD, Rashmi Samdani, MD, Phillip Lum, BBA, Gladis Shuttlesworth, PhD, Boris Blechacz, MD, Robert Bresalier, MD, Ethan Miller, MD, Selvi Thirumurthi, MD, David Richards, MD, Gottumukkala Raju, MD, John Stroehlein, MD, Adi Diab, MD

. Endoscopic and Histologic Features of Immune Checkpoint Inhibitor-Related Colitis. Inflammatory Bowel Diseases, 2018.

Yinghong Wang, Adi Diab, Noman Ali, Hamzah Abu-Sbeih, Daniel Johnson, Phillip Lum, Junsheng Ma, Gladis Shuttlesworth, Van Anh Trinh, Chrystia Zobniw

. P103 ROLE OF INFLIXIMAB IN THE MANAGEMENT OF IMMUNE-CHECKPOINT INHIBITORS-MEDIATED COLITIS (ICI-C). Gastroenterology 154(1), 2018.