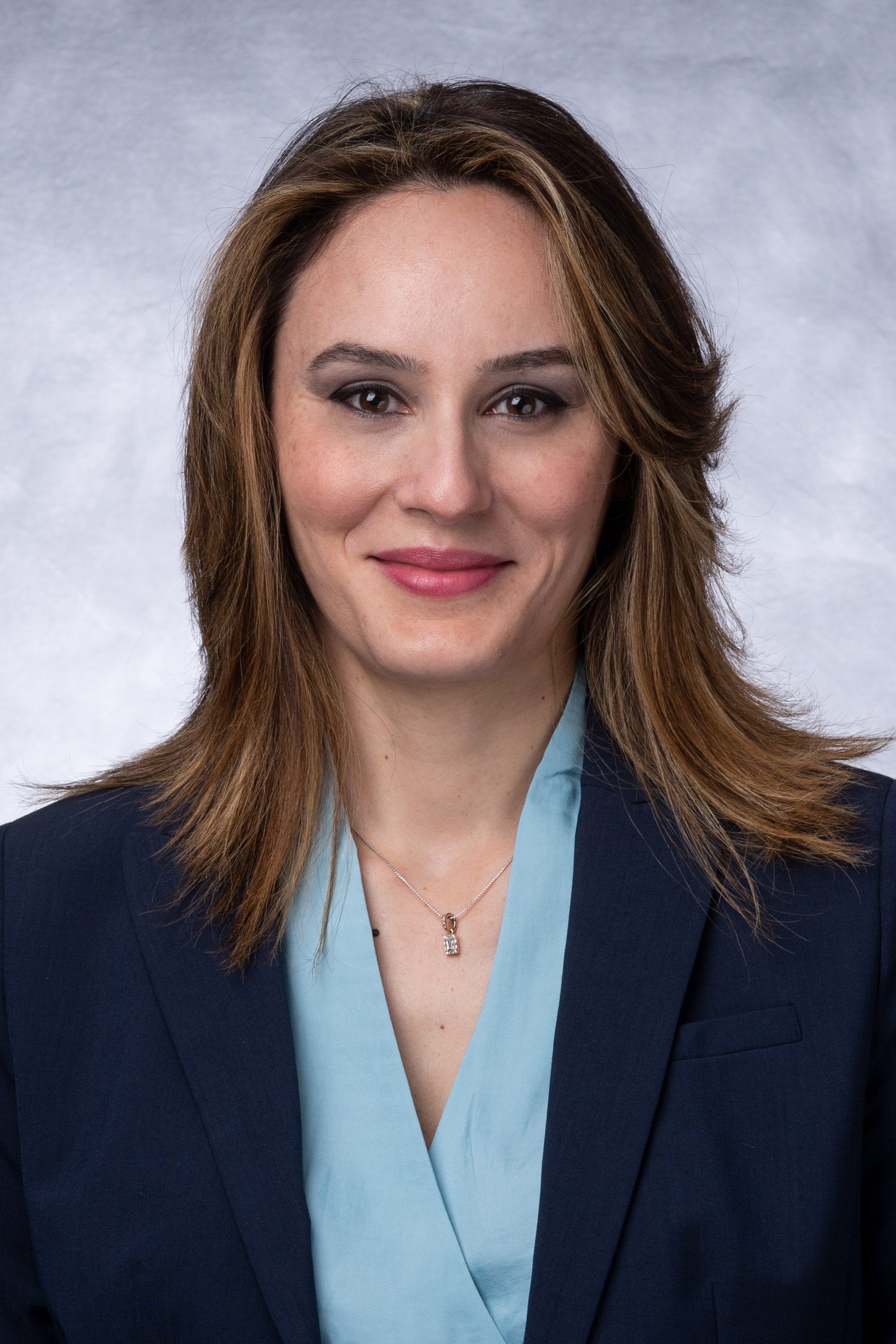 Paola Amero, Ph.D.
Department of Experimental Therapeutics, Division of Cancer Medicine
About Paola Amero
Dr. Amero has a background in molecular and cellular biology, pharmacology, chemistry, cancer biology and biotechnology. Her research focuses on three main areas: 1) Selection and identification of new aptamers by SELEX approaches; 2) Chemo-resistance mechanism on ovarian cancer growth and progression; and 3) Development and synthesis of novel aptamers alone or in combination with Non-Coding-RNAs for therapeutic approaches.
Her professional goal is to identify new therapeutic tools for anticancer drug development strategies. During her career, she has generated two novel high-modified aptamers for the treatment of ovarian cancer. The invention of these therapeutic agents led to patent applications. Actually, her main research focuses on the characterization of pharmacokinetic parameters and antitumor activity in vitro and in vivo of two dithiophoshate modified AXL-aptamers. The use of aptamers, as a method to inhibit and target specific molecules, has rapidly become a powerful tool for cancer therapy. She is developing modified aptamers for highly efficient in vivo looking to translate these approaches to clinical applications.
Her specific goal is define molecular alterations in ovarian, glioma and breast cancers that might serve as targets for therapy as well as diagnosis. Her main goal is to continue a career in translational cancer research to identify effective therapeutic targets for the development of more effective therapeutic strategies.
Read More
Present Title & Affiliation
Primary Appointment
Instructor, Department of Experimental Therapeutics, Division of Cancer Medicine, The University of Texas MD Anderson Cancer Center, Houston, TX
Degree-Granting Education
| | |
| --- | --- |
| 2013 | University of Naples Federico II, Naples, ITA, PHD, Experimental Pharmacology |
| 2009 | University of Naples Federico II, Naples, ITA, MS, Experimental Pharmacology |
Postgraduate Training
| | |
| --- | --- |
| 2015-2020 | Postdoctoral Fellowship, Experimental Therapeutics, University of Texas MD Anderson Cancer Center, Houston, TX |
| 2013-2015 | Postdoctoral Fellowship, Oncology and Experimental Therapeutics, Institute for Endocrinology and Experimental Oncology, Naples |
| | |
| --- | --- |
| 2019 | Travel Award, Clyde H. Wright Memorial Fund |
| 2018 | Travel Grant to TAT, European Society for Medical Oncology |
| 2017 | Boazman Distinguished Young Scientist Award, Boazman Institute |
| 2013 | Research Grant, Institute for Endocrinology and Experimental Oncology |
| 2011 | Tutored Dialect-Integrative Activities, University of Naples Federico II |