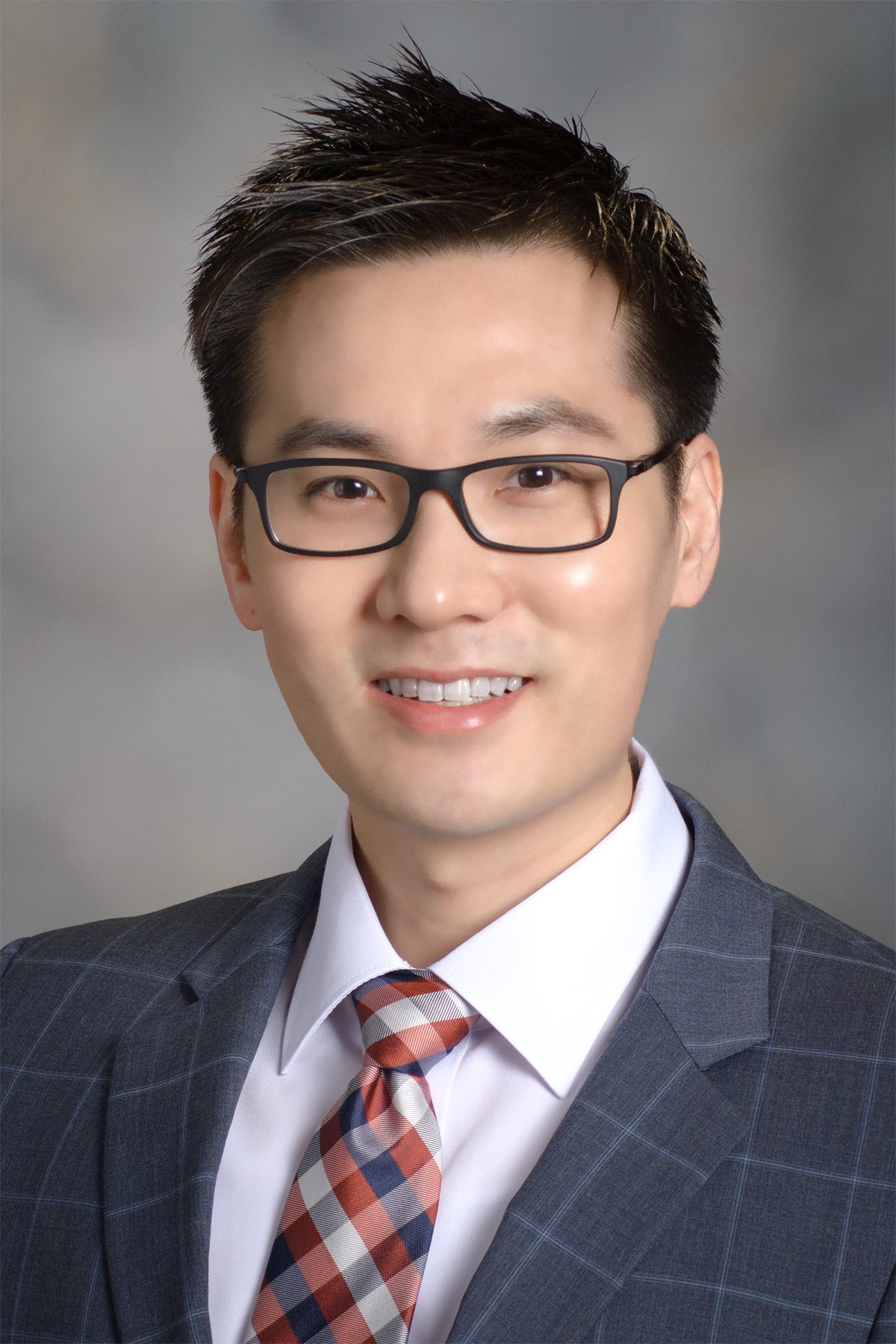 Peter Y. Kim, M.D., FACC
Department of Cardiology, Division of Internal Medicine
Primary Appointment
Associate Professor, Department of Cardiology, Division of Internal Medicine, The University of Texas MD Anderson Cancer Center, Houston, TX
Degree-Granting Education
| | |
| --- | --- |
| 2004 | Texas A&M University, College Station, TX, USA, MD, Medicine |
| 2002 | Texas A&M University, College Station, TX, USA, BS, Biomedical Science |
Postgraduate Training
| | |
| --- | --- |
| 2008-2009 | Hospital Extern, New Jersey Community Hospitals, Various, NJ |
| 2008-2010 | Cardiology Externship, Cardiology, University Medical and Dental Schools of New Jersey and Cardiovascular Associates of Delaware Valley, Various, NJ |
| 2007-2010 | Clinical Fellowship, Cardiovascular, UMDNJ-Cooper University Hospital, Camden, NJ |
| 2004-2007 | Clinical Residency, Internal Medicine, UMDNJ-Robert Wood Johnson University Hospital, New Brunswick, NJ |
| | |
| --- | --- |
| 2011 | Board of Echocardiography |
| 2010 | Cardiovascular Disease |
| 2009 | Board of Nuclear Cardiology |
| 2007 | American Board of Internal Medicine |
Institutional Committee Activities
Member, FPPE Oversight Review Panel Member, 2017 - Present
Member, Credentials Committee of the Medical Staff Member, 2016 - Present
| | |
| --- | --- |
| 2012 | Clinical Safety and Effectiveness Program Graduate (Team Leader) Session 16, The University of Texas MD Anderson Cancer Center |
| 2009 | Chief Cardiology Fellow, Cooper University Hospital |
| 1998 | Medical Science Scholar, Texas A&M University |
| 1998 | National Merit Scholarship Recipient, Tenet Healthcare Corporation |
| 1998 | President's Endowed Scholarship, Texas A&M University |
Peer-Reviewed Articles
CIliescu, DBalanescu, TDonisan, DGiza, EGonzalez, MCilingiroglu, JSong, SMukerji, JLopez-Mattei, PKim, NPalaskas, EMouhayar, JDurand, KMarmagkiolis

. Safety of Diagnostic and Therapeutic Cardiac Catheterization in Cancer Patients with Acute Coronary Syndrome and Chronic Thrombocytopenia. American Journal of Cardiology, 2018.

T Donisan; D Balanescu; J Lopez; P Kim; M Leja; J banchs; K Marmagkiolis; J Herrmann; I Gregoric; JB Durand; C Iliescu

. In Search of a Less Invasive Approach to Cardiac Tumor DiagnosisMultimodality Imaging Assessment and Biopsy. JACC 11(8):1191-5, 2018.

Giza D, Moudgil R, Lopez J, Kim P, Iliescu C

. Association between ibrutinib and mid-cavitary Takotsubo cardiomyopathy: a case report and a review of chemotherapy-induced Takostubo's cardiomyopathy. European Society of Cardiology 1(2):1-7, 2017.

Lopez-Mattei J, Iliescu C, Durand JB, Hassan S, Kim P, Sierra-Galan L, Gladish G

. The role of cardiac MRI in cardio-oncology. Future Cardiol 13(4):311-316, 2017. e-Pub 2017. PMID: 28639454.

Giza DE, Boccalandro F, Lopez-Mattei J, Iliescu G, Karimzad K, Kim P, Iliescu C

. Ischemic Heart Disease: Special Considerations in Cardio-Oncology. Curr Treat Options Cardiovasc Med 19(37):37, 2017. PMID: 28425056.

Lee HJ, Chihara D, Wang M, Mouhayar E, Kim P

. Ibrutinib Related Atrial Fibrillation in Patients with Mantle Cell Lymphoma. Leuk Lymphoma 57(12):1-3, 2016. e-Pub 2016. PMID: 27087288.
Invited Articles
Kim P, Ewer M. Chemotherapy and QT prolongation: Overview with Clinical Perspective. Current Treatment Options in Cardiovascular Medicine 16(5):303, 2014.
Manuals, Teaching Aids, Other Teaching Publications
Kim P. QT Monitoring During Chemotherapy. The MD Anderson Practice (MAP), Ed(s) Yeh H, 2016.
Abstracts
Lee HJ, Kim P, Wang M

. Atrial Fibrillation in Ibrutinib Treated Relapsed Mantle Cell Lymphoma, Clinical and Laboratory analysis of risk factors;, 2015.

Vejpongsa P, Kitkungvan D, Kim P

. QTc Interval and Cardiac Events in Cancer Patients: An Analysis of MD Anderson ECG Database from 2009-2012, 2014.

Iliescu C, LeBeau J, Silva G, Frusina S, Agarwal M, Iliescu G, Tomakin G, Manoukian G, Banchs J, Kim P, Hassan S, Durand JB

. Optical Coherence Tomography-Guided Antiplatelet Therapy in Patients with Coronary Artery Disease and Cancer. Disease and Cancer: The Protect-OCT Registry, 2013.
Book Chapters
Chaftari P, Mouhayar E, Iliescu C, Hassan S, Kim P, Manzullo E, Escalante C, Gonzalez CE, Yeung S. Cardiac Emergencies in Cancer Patients. In: Oncologic Emergencies, Ed(s). In: ISBN:978-1-4939-3188-0, 2016.
Mouhayar E, El-Haddad D, Kim P, Thompson K. The MD Anderson Manual of Medical Oncology 3rd Edition. In: Medical Oncology 3rd Edition, 2016.
Kim P, Vejpongsa P, Yeh, E. Cancer Therapy-induced Cardiomyopathy. In: Essential Cardiology: Principles & Practice. 3. Springer New York, 715-725, 2013.
Kim P. Chemotherapy Induced Cardiomyopathy. In: Cancer Rehabilitation Medicine Quick Reference Book. 1, 2013.
Kim, PY. Long QT and Torsades de Pointes. In: 5 Minute ICU Consults. Lippincott Williams & Wilkins: USA, 2011.
Letters to the Editor
Yusuf SW, Kim P, Durand JB. Erlotinib or Gefitinib for Non-Small-Cell Lung Cancer. New England Journal of Medicine 364: 2367, 2011.