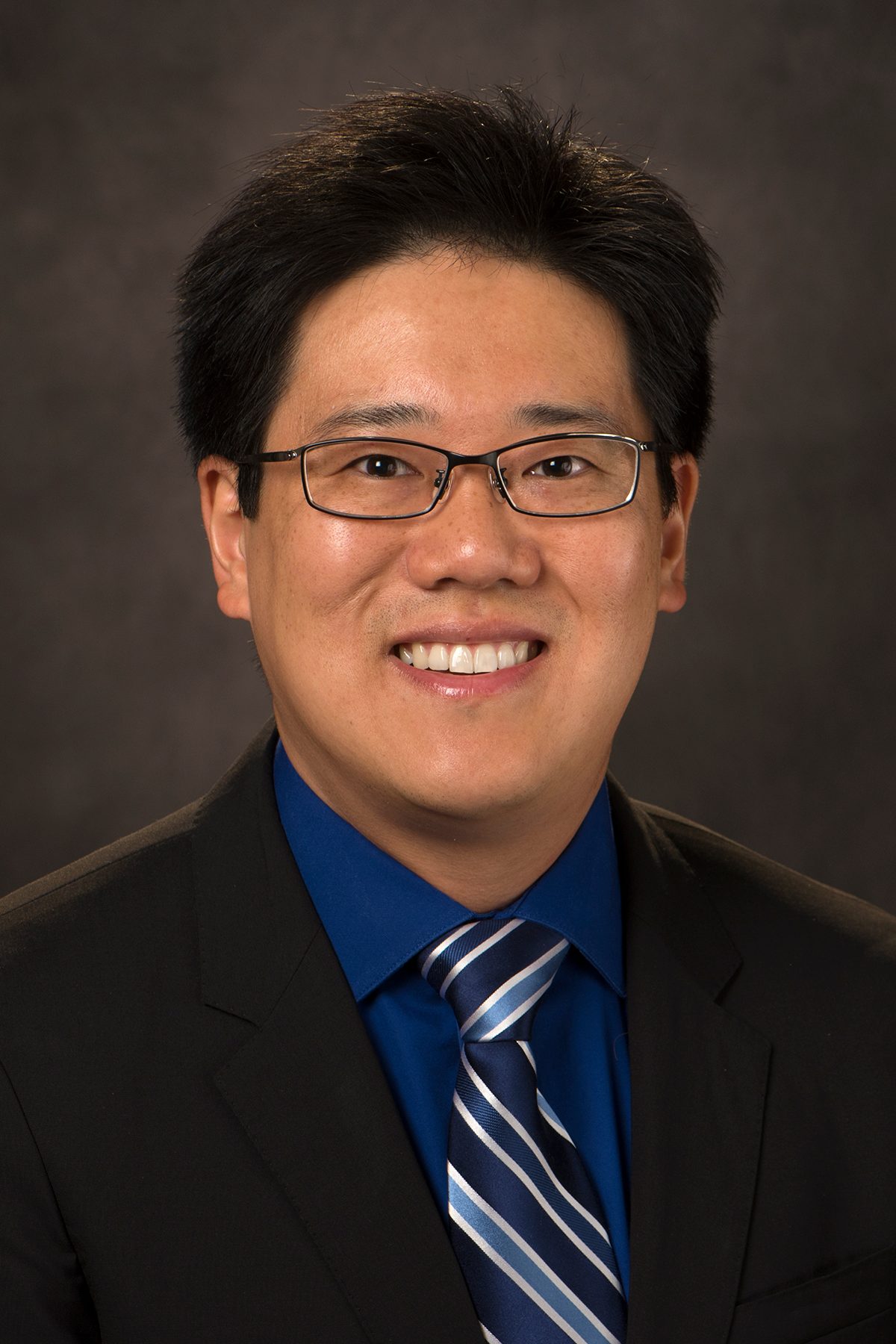 Phillip Ge
Department of Gastroenterology Hepatology and Nutrition, Division of Internal Medicine
Primary Appointment
Assistant Professor, Department of Gastroenterology, Hepat,& Nutr, Division of Internal Medicine, The University of Texas MD Anderson Cancer Center, Houston, TX
Degree-Granting Education
| | |
| --- | --- |
| 2011 | UCLA David Geffen School of Medicine, Los Angeles, CA, USA, MD, Medicine |
| 2007 | University of California Berkeley, Berkeley, CA, USA, BA, Molecular and Cell Biology |
Postgraduate Training
| | |
| --- | --- |
| 2017-2018 | Endoscopic Submucosal Dissection Fellowship, Gastroenterology, Brigham and Women's Hospital, Division of Gastroenterology, Hepatology, and Endoscopy, Boston, MA |
| 2017-2018 | Advanced Endoscopy Fellowship, Gastroenterology, Brigham and Women's Hospital, Division of Gastroenterology, Hepatology, and Endoscopy, Boston, MA |
| 2014-2017 | Clinical Fellowship, Gastroenterology, UCLA Medical Center, Division of Digestive Diseases, Los Angeles, CA |
| 2012-2014 | Clinical Residency, Internal Medicine, UCLA Medical Center, Department of Medicine, Los Angeles, CA |
| 2011-2012 | Clinical Internship, Internal Medicine, UCLA Medical Center, Department of Medicine, Los Angeles, CA |
| | |
| --- | --- |
| 2017 | American Board of Internal Medicine, Gastroenterology |
| 2014 | American Board of Internal Medicine |
| | |
| --- | --- |
| 2018 | ASGE Best Video Award, "Duodenal ESD and Sutured Defect Closure Across a Lumen Apposing Metal Stent.", American Society of Gastrointestinal Endoscopy |
| 2018 | ASGE Best Video Award, "Successful EUS-Guided Treatment of Gastric Varices with Coil Embolization and Injection of Absorbable Gelatin Sponge.", American Society of Gastrointestinal Endoscopy |
| 2017 | UCLA GI Fellowship Teaching Award, David Geffen School of Medicine at UCLA |
| 2013 | UCLA Department of Medicine Commendation for Excellence in Medical Student Teaching, David Geffen School of Medicine at UCLA |
| 2010 | Alpha Omega Alpha, David Geffen School of Medicine at UCLA |
American Society of Gastrointestinal Endoscopy
Member, 2014 - Present
Peer-Reviewed Articles
Ge PS, Young JY, Dong W, Thompson CC

. EUS-guided gastroenterostomy versus enteral stent placement for palliation of malignant gastric outlet obstruction. Surg Endosc 33(10):3404-3411, 2019. e-Pub 2019. PMID: 30725254.

Ge PS, Thompson CC, Jirapinyo P, Aihara H

. Suture pulley countertraction method reduces procedure time and technical demand of endoscopic submucosal dissection among novice endoscopists learning endoscopic submucosal dissection: a prospective randomized ex vivo study. Gastrointest Endosc 89(1):177-184, 2019. e-Pub 2018. PMID: 30148993.

Ge PS, Thompson CC, Aihara H

. Endoscopic submucosal dissection of a large cecal polyp using a scissor-type knife: implications for training in ESD. VideoGIE 3(10):313-315, 2018. e-Pub 2018. PMID: 30276353.

Ge PS, Thompson CC, Aihara H

. Successful removal of duodenal submucosal tumors with endoscopic submucosal dissection. VideoGIE 3(9):275-278, 2018. e-Pub 2018. PMID: 30182087.

Ge PS, Wani S, Watson RR, Sedarat A, Kim S, Marshall C, Wilson RH, Makker J, Mohamadnejad M, Komanduri S, Muthusamy VR

. Per-Pass Performance Characteristics of Endoscopic Ultrasound-Guided Fine-Needle Aspiration of Malignant Solid Pancreatic Masses in a Large Multicenter Cohort. Pancreas 47(3):296-301, 2018. PMID: 29401169.

Ge PS, Muthusamy VR, Gaddam S, Jaiyeola DM, Kim S, Sedarat A, Donahue TR, Hosford L, Wilson RH, Grande DP, Keswani RN, Kushnir VM, Mullady D, Edmundowicz SA, Early DS, Komanduri S, Wani S, Watson RR

. Evaluation of the 2015 AGA guidelines on pancreatic cystic neoplasms in a large surgically confirmed multicenter cohort. Endosc Int Open 5(3):E201-E208, 2017. PMID: 28317015.

Ge PS, Gaddam S, Keach JW, Mullady D, Fukami N, Edmundowicz SA, Azar RR, Shah RJ, Murad FM, Kushnir VM, Ghassemi KF, Sedarat A, Watson RR, Amateau SK, Brauer BC, Yen RD, Hosford L, Hollander T, Donahue TR, Schulick RD, Edil BH, McCarter MD, Gajdos C, Attwell AR, Muthusamy VR, Early DS, Wani S

. Predictors for Surgical Referral in Patients With Pancreatic Cystic Lesions Undergoing Endoscopic Ultrasound: Results From a Large Multicenter Cohort Study. Pancreas 45(1):51-7, 2016. PMID: 26262589.

Ge PS, Hamerski CM, Watson RR, Komanduri S, Cinnor BB, Bidari K, Klapman JB, Lin CL, Shah JN, Wani S, Donahue TR, Muthusamy VR

. Plastic biliary stent patency in patients with locally advanced pancreatic adenocarcinoma receiving downstaging chemotherapy. Gastrointest Endosc 81(2):360-6, 2015. e-Pub 2014. PMID: 25442083.

Ge PS, Jirapinyo P, Ohya TR, Tamai N, Sumiyama K, Thompson CC, Aihara H

. Predicting outcomes in colorectal endoscopic submucosal dissection: a United States experience. Surg Endosc. e-Pub 2019. PMID: 30725255.

Ge PS, Aihara H, Thompson CC, Ryou M.

. "Successful EUS-Guided Treatment of Gastric Varices with Coil Embolization and Injection of Absorbable Gelatin Sponge.". VideoGIE.
Invited Articles
Ge PS, Ryou M.. "EUS-Guided Tissue Acquisition of Liver and Hepatobiliary Masses.". Techniques in Gastrointestinal Endoscopy 20(1):25-29, 2018.
Ge PS, Muthusamy VR. Endoscopic Mucosal Resection for Barrett's Esophagus. J Laparoendosc Adv Surg Tech A 27(4):404-411, 2017. e-Pub 2016. PMID: 27901624.
Ge PS, Runyon BA. Treatment of Patients with Cirrhosis. N Engl J Med 375(8):767-77, 2016. PMID: 27557303.
Ge PS, Weizmann M, Watson RR. Pancreatic Pseudocysts: Advances in Endoscopic Management. Gastroenterol Clin North Am 45(1):9-27, 2016. e-Pub 2016. PMID: 26895678.
Ge PS, Runyon BA. The changing role of beta-blocker therapy in patients with cirrhosis. J Hepatol 60(3):643-53, 2014. e-Pub 2013. PMID: 24076364.