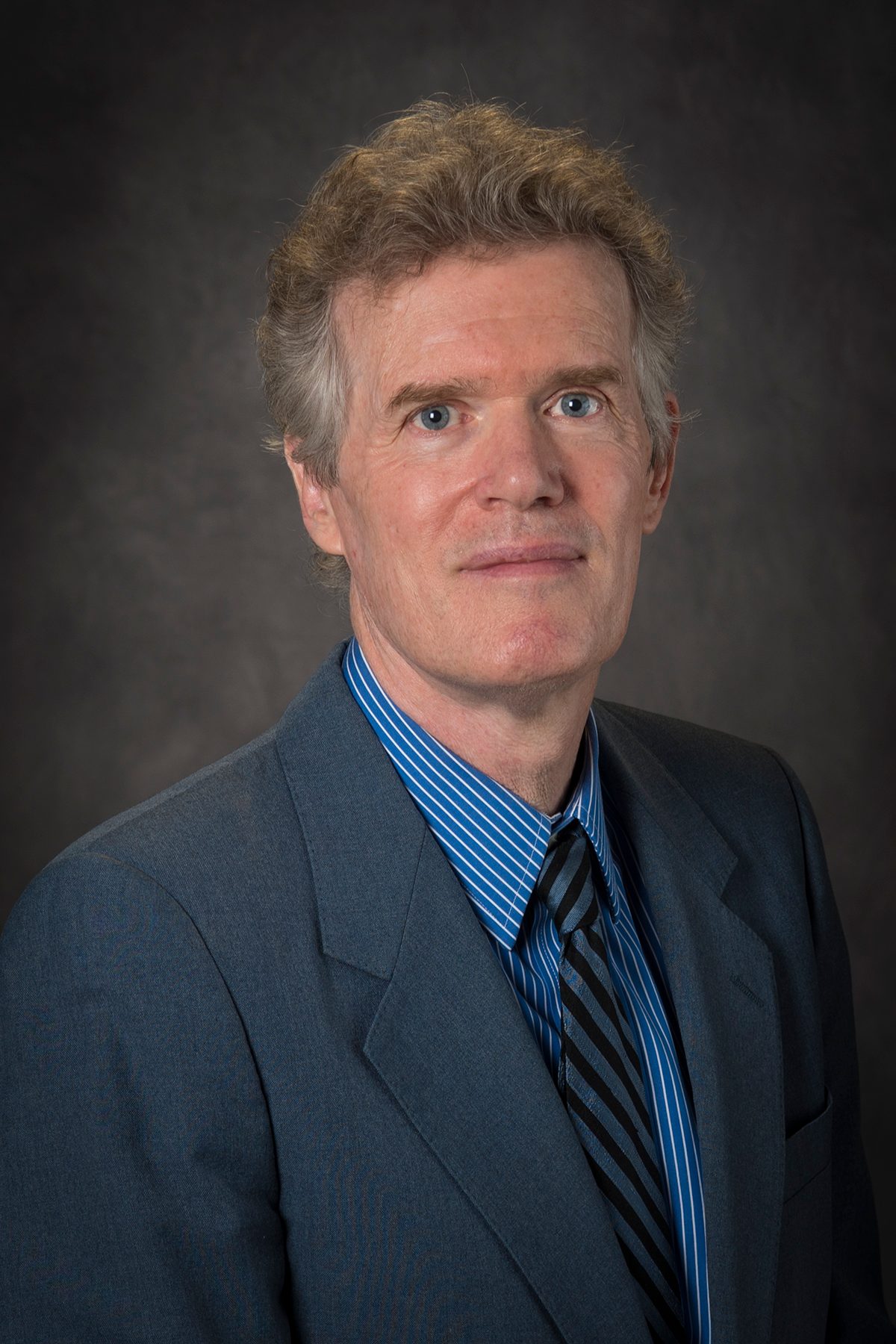 Pierre D. McCrea, Ph.D.
Department of Genetics, Division of VP, Research
About Dr. McCrea
Dr. McCrea is a Professor in the Department of Genetics. Current work asks how the shape of neurons is determined, which is key to understanding nervous system development and how it can go wrong in disease. In the context of the neuron as well as other cell types/ tissues, the lab focuses upon the biology of catenin proteins. For this purpose it employs primary cells, cultured cells, and animal systems. Catenins additionally have notable roles in cancer, with prominent examples being beta-catenin, p120-catenin, and delta-catenin. The McCrea laboratory has revealed new catenin complexes and functions, including actions at the cytoskeleton and cell junctions (e.g. via small-GTPases), and functions in the nucleus/ gene control (e.g. Wnt-pathway). The lab's purpose is to probe how catenins promote normal development, to assist in understanding dementia, aging, mental illness, and cancer. Coexisting with these scientific enterprises, Dr. McCrea is active in promoting graduate and postdoctoral training and mentorship.
View a complete list of Dr. McCrea's publications.
Visit Dr. McCrea's lab website.
Read More
Primary Appointment
Professor, Department of Genetics, Division of Basic Science Research, The University of Texas MD Anderson Cancer Center, Houston, TX
Dual/Joint/Adjunct Appointment
Professor, The University of Texas MD Anderson Cancer Center UTHealth Graduate School of Biomedical Sciences, Houston, TX
Regulation of Cell Shape; Neuron Development; Catenin Proteins; Cytoskeletal Functions; Intracellular and Nuclear Signaling.
Background: Neuron function is made possible in large part by the dynamic extension and retraction of dendrites, branches that reach out from cell-bodies of neurons to enable neuron-neuron interactions. During aging or resulting from disease processes, this branching can become disrupted, leading to altered neuron connectivity. For example, such changes occur in human pathologies like Alzheimer's, schizophrenia, autism, bipolar disorder and cognitive deficits. A central biological puzzle that our laboratory addresses is mechanisms by which dendrites regulate their tree-like shapes. Ultimately, basic research aimed to provide insight on normal dendritic branching might assist clinicians in their work to treat or even correct abnormalities.
We recently discovered a "phospho-switch" that is contained within a key protein in our nervous system, delta-catenin. This phospho-switch determines delta's ability to bind either of two novel protein partners. In helping to shape a normal dendritic tree, these two distinct delta-complexes produce different actions upon the neuron cytoskeleton to favor dendrite elongation versus dendrite branching.
Goals: We will employ primary rat hippocampal cultures, cell lines and in vivo models, to reveal upstream pathways (e.g. ligands and kinases) that control delta-catenin's phospho-switch. We are also working to uncover delta's downstream mechanisms of action that promote neuron branching versus lengthening. Interestingly, both delta-catenin and its novel protein partners have further roles in cancer progression. More broadly, our goal is to reveal the roles of less-understood catenins, to make possible an understanding of their distinct versus shared functions. Thus, the larger scope of our research interests includes the above-noted delta-catenin, and in addition, plakophilin3-catenin, p120-catenin, and ARVCF-catenin.
While distinct entities, each of these catenins shares homology with the well-established beta-catenin, and each is present in multiple cellular compartments. Like beta-catenin, each catenin binds to cadherin cell-cell adhesion proteins as well as nuclear factors. However, beta-catenin activates genes after binding to the TCF/ LEF transcription factor, whereas p120-catenin or delta-catenin (etc.) bind to other transcription factors to regulate gene activity. Over the years, our trainees have uncovered a spectrum of novel complexes and functions of delta-catenin, plakophilin3-catenin, ARVCF-catenin, p120-catenin and beta-catenin. For example, we revealed that the p120-catenin:Kaiso cooperates with the beta-catenin:TCF complex to regulate certain genes critical in development and cancer. Further upstream, we discovered that the stability of p120-catenin-isoform1 is regulated by the same components known to act upon beta-catenin. Unexpectedly, we revealed that p120-catenin binds and modulates the potent REST/ Co-Rest transcriptional complex that participates in stemness/ differentiation decisions. We went on to show that ARVCF-catenin is essential in vertebrate development and uncovered its direct interaction with the novel protein Kazrin, which modulates cytoplasmic small-GTPases and has junctional roles. When we evaluated delta-catenin, we surprisingly found it is positively regulated by caspase3 (non-apoptotic context) to generate a large fragment that enters the nucleus to bind/ modulate a novel gene repressor we named ZIFCAT. We also resolved plakophilin3-catenin's functional interaction with ETV1, a gene activator important in neural development. In the longer term, we aspire to determine the extent to which the combined functions of catenins are networked to meet an array of cellular and developmental goals. By addressing these questions, we will better confront the basis of catenin contributions to development, and to cancer and central nervous system diseases.
View a complete list of
Dr. McCrea's publications
. Visit Dr. McCrea's
lab
website.
Degree-Granting Education
| | |
| --- | --- |
| 1987 | Yale University, New Haven, CT, USA, PHD, Molecular Biophysics and Biochemistry |
| 1981 | Yale University, New Haven, CT, USA, M.PHIL, Molecular Biophysics and Biochemistry |
| 1979 | Bowdoin College, Brunswick, ME, USA, AB, Biochemistry |
Postgraduate Training
| | |
| --- | --- |
| 1993-1993 | Postdoctoral Associate, Cellular Biochemistry and Biophysics Program, Sloan-Kettering Cancer Institute, New York, NY |
| 1988-1992 | Postdoctoral Fellow, Cell and Developmental Biology, University of California-San Francisco, San Francisco, CA |
| 1987-1988 | Postdoctoral Associate, Molecular Biophysics and Biochemistry, Yale University, New Haven, CT |
| | |
| --- | --- |
| 2018 | UT Regents Outstanding Teaching Award, UT System |
| 2018 | MDACC President's Recognition of Faculty Excellence - In Education & Mentorship Advancement, MDACC |
| 2017 | MDACC Ashbel Smith Professorship, MDACC |
| 2017 | Ashbel Smith Professorship, MDACC |
| 2016 | GSBS Highest Commendation for Service to Graduate Education, GSBS |
| 2016 | Paul E. Darlington Mentor Award, The University of Texas MD Anderson Cancer Center UTHealth Graduate School of Biomedical Sciences |
| 2013 | MDACC, Educator of the Month (March 2013), MDACC |
| 2012 | MDACC, Awarded Title of "Distinguished Teaching Professor", MDACC |
| 2011 | GSBS Reappointment with Highest Commendation for Service to Graduate Education, GSBS |
| 2011 | Highest Commendation for Service to Graduate Education, MDACC |
| 2010 | MDACC - Elected to the MDACC Academy of Health Science Education, MDACC |
| 2007 | Election, University of Texas Academy of Health Science Education, UT System |
| 2006 | MDACC, William Randolph Hearst Faculty Achievement Award in Education (highest institutional award in education), MDACC |
| 2006 | Highest Commendation for Service to Graduate Education, MDACC |
| 2004 | National Institutes of Health - Development-2/DEV2 Study Section (Ad Hoc), NIH |
| 2004 | President, Faculty Association, The University of Texas MD Anderson Cancer Center UTHealth Graduate School of Biomedical Sciences |
| 2001 | Director, Graduate Program in Genes & Development, GSBS |
| 1998 | American Heart Association/ National, Established Investigator Award, AHA |
| 1998 | GSBS Dean's Excellence Award, GSBS |
| 1998 | Dean's Excellence Award, GSBS |
| 1996 | Kleberg Foundation Junior Faculty Award, Kleberg Foundation |
| 1995 | Basil O'Connor Starter Scholar Research Award, March of Dimes, MOD |
| 1991 | American Heart Association, California Affiliate, Postdoctoral Fellowship, AHA |
| 1989 | NIH Individual National Research Award, Postdoctoral Fellowship, NIH |
| 1988 | Cystic Fibrosis Research, Incorporated, Postdoctoral Fellowship, Cystic Fibrosis Research, Incorporated |
Peer-Reviewed Articles
Invited Articles
| | |
| --- | --- |
| Title: | Nuclear functions of catenin subfamilies |
| Funding Source: | NIH/NIGMS |
| Role: | Principal Investigator |
| | |
| --- | --- |
| Title: | The Future of Cancer Research: Training Program for Basic and Translational Scientists |
| Funding Source: | Cancer Prevention & Research Institute of Texas (CPRIT) |
| Role: | Training Grant Faculty Member |
| | |
| --- | --- |
| Title: | Novel PDZ-motif dependent interactions of delta-catenin in neuronal development |
| Funding Source: | MDACC-IRG (Internal Review Grant) |
| Role: | Principal Investigator |
| | |
| --- | --- |
| Title: | A phospho-switch in delta-catenin: relationship to PDZ-domain proteins and neuron development |
| Funding Source: | NIH/NIMH |
| Role: | Principal Investigator |