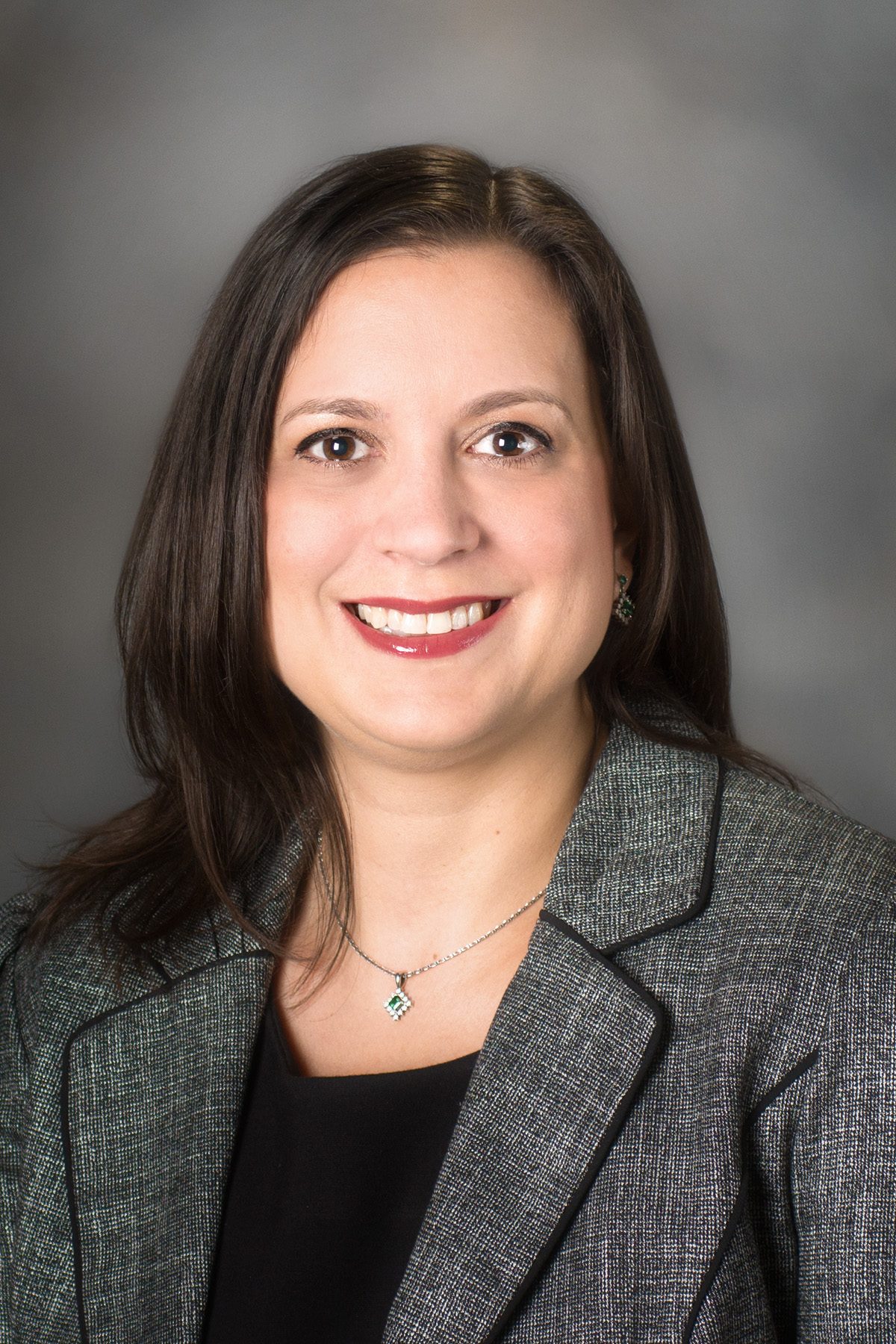 Rachel M Layman, MD
Department of Breast Medical Oncology, Division of Cancer Medicine
Primary Appointment
Associate Professor, Department of Breast Medical Oncology, Division of Cancer Medicine, The University of Texas MD Anderson Cancer Center, Houston, TX
Degree-Granting Education
| | |
| --- | --- |
| 2001 | Case Western Reserve University School of Medicine, Cleveland, OH, USA, MD, Doctor of Medicine |
| 1997 | Case Western Reserve University, Cleveland, OH, USA, BA, Biochemistry |
Postgraduate Training
| | |
| --- | --- |
| 2004-2008 | Clinical Fellowship, Hematology and Oncology, University of Michigan Medical Center, Ann Arbor, MI |
| 2001-2004 | Clinical Residency, Internal Medicine, University Hospitals of Cleveland, Cleveland, OH |
Academic Appointments
Associate Professor, Department of General Oncology, Division of Cancer Medicine, The University of Texas MD Anderson Cancer Center, Houston, TX, 2016 - 2017
Assistant Professor, Department of Department of Internal Medicine, Division of Division of Medical Oncology, The Ohio State University College of Medicine and Public Health, Columbus, OH, 2008 - 2016
Other Appointments/Responsibilities
Assistant Professor, Ohio State University Medical Center, Columbus, OH, 2008 - 2016
Institutional Committee Activities
Member, Faculty Senate, 2018 - 2021
Peer-Reviewed Articles
Invited Articles
Vijayaraghavan S, Moulder S, Keyomarsi K, Layman RM. Inhibiting CDK in cancer therapy: Current evidence and future directions. Target Oncol 13(1):21-38, 2018. e-Pub 2017. PMID: 29218622.
Layman R, Olson K, Van Poznak C. Bisphosphonates for breast cancer: Questions answered, questions remaining. Hematol Oncol Clin North Am 21(2):341-67, 2007. PMID: 17512453.
Abstracts
Ramaswamy B, Zhang J, Hall N, Schregel K, Lustberg MB, Wesolowski R, Mrozek E, Layman RM, Olson EM, Ottman S, Camp A, Chalmers JJ, Geyer SM, Villalona-Calero MA, Shapiro CL, Grever MR, Knopp MV

. NCI 8609: Interim fluoro-3'-deoxythymidine (FLT) PET imaging findings from the phase I trial of PARP inhibitor veliparib (V) and carboplatin (C) in advanced breast cancer. 2013 ASCO Annual Meeting, 2013.

Ramaswamy B, Srividya V, Mullins DA, Carothers S, Young G, Wenrui D, Zhao W, Lustberg M, Leon M, Weslowski R, Layman R, Mrozek E, Shapiro CL, Villalona-CaleroM

. Prevalence of dysfunctional fanconi anemia (FA) DNA repair pathway in breast cancer. Cancer Research 71(24), 2011.
| | |
| --- | --- |
| Title: | Phase I/II study of bendamustine and erlotinib for metastatic or locally advanced triple negative breast cancer |
| Funding Source: | National Comprehensive Cancer Network (NCCN) |
| Role: | Principal Investigator |
| | |
| --- | --- |
| Title: | Rational combination treatment options to reverse resistance in hormone receptor positive breast cancer refractory to standard therapy |
| Funding Source: | Cancer Prevention & Research Institute of Texas (CPRIT) |
| Role: | Co-Investigator |
| | |
| --- | --- |
| Title: | Rational combination treatment options to reverse resistance in hormone receptor positive breast cancer refractory to standard therapy |
| Funding Source: | Cancer Prevention & Research Institute of Texas (CPRIT) |
| Role: | Co-Investigator |
| | |
| --- | --- |
| Title: | MD Anderson Breast Cancer Moonshots Program |
| Funding Source: | The University of Texas MD Anderson Cancer Center |
| Role: | Co-Principal Investigator |