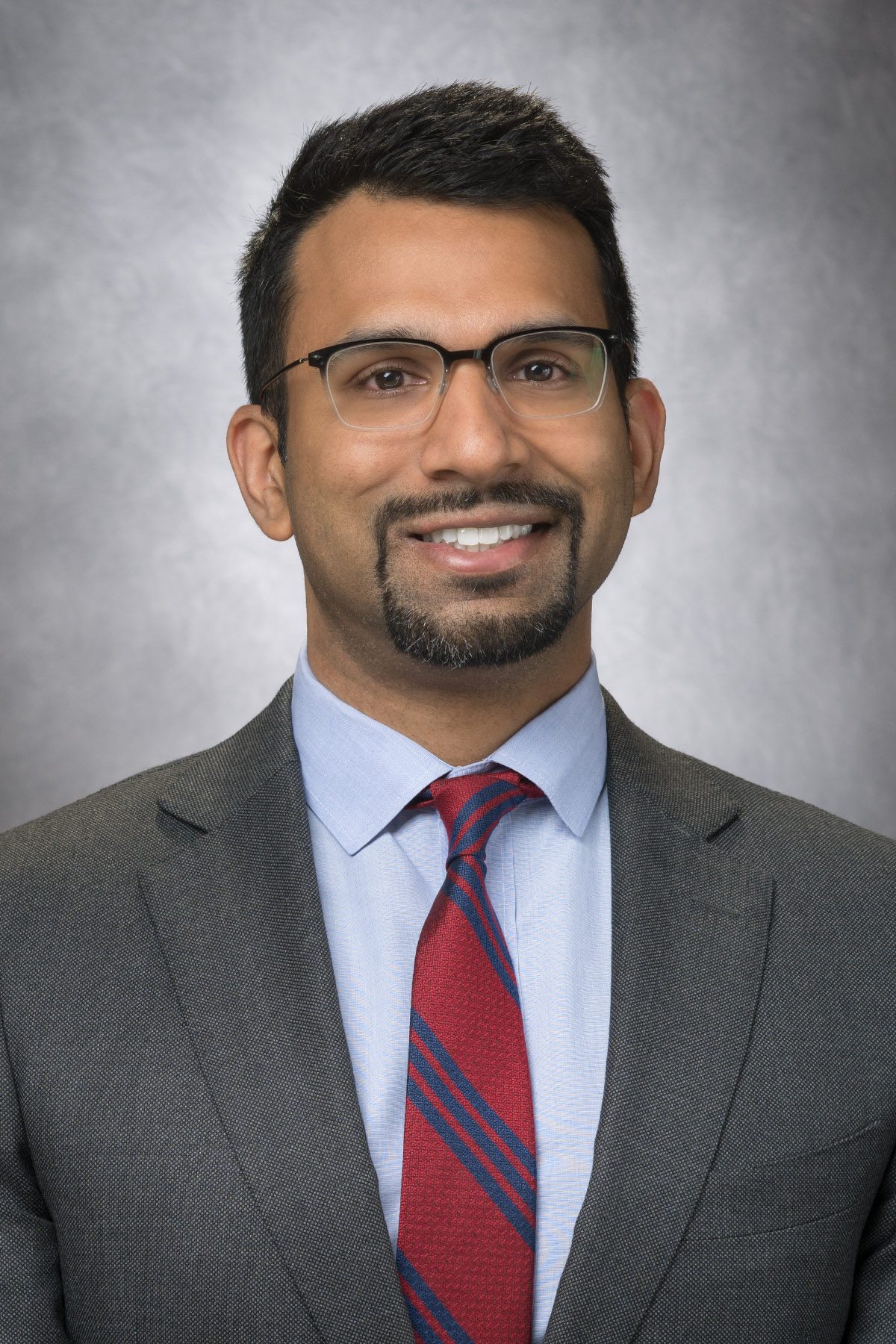 Ravi Rajaram, M.D., M.Sc., F.A.C.S.
Department of Thoracic and Cardiovascular Surgery, Division of Surgery
About Ravi Rajaram
Ravi Rajaram, MD MSC, is currently an Assistant Professor in the Department of Thoracic and Cardiovascular surgery. Dr. Rajaram completed his undergraduate degree in Biology and Economics at Washington University in St. Louis, after which he earned his medical degree at Vanderbilt University School of Medicine. He subsequently completed his internship and residency training in General Surgery at the McGaw Medical Center of Northwestern University in Chicago, IL. During his residency, Dr. Rajaram completed 2 years of dedicated research, serving as an American College of Surgeons Clinical Scholar-in-Residence (2013-2015) and the American College of Surgeons Surgical Oncology Scholar (2013-2015). He also completed a postdoctoral fellowship on a T32 Health Services Research Integrated Training Program between the University of Chicago and Northwestern University. During these fellowships, Dr. Rajaram earned a Master's degree in Health Services and Outcomes Research at Northwestern University. He additionally served as Administrative Chief Resident in General Surgery. Following his residency training, Dr. Rajaram completed a fellowship in Cardiothoracic Surgery at the University of Texas MD Anderson Cancer Center / Memorial Hermann, with a clinical focus in the General Thoracic track.
Dr. Rajaram has a particular interest in thoracic surgical oncology and is focused on providing evidence-based, multidisciplinary care to his patients. His clinical interests include lung and esophageal cancer as well as mediastinal tumors. Dr. Rajaram is particularly interested in utilizing minimally-invasive approaches to care, including robotic surgery, and continues to engage in clinical and health services research as a faculty member.
Read More
Present Title & Affiliation
Primary Appointment
Assistant Professor, Department of Thoracic and Cardiovascular Surgery, Division of Surgery, The University of Texas MD Anderson Cancer Center, Houston, TX
Clinical Medical Director, Department of Thoracic and Cardiovascular Surgery, Division of Surgery, The University of Texas MD Anderson Cancer Center, Houston, TX
Degree-Granting Education
| | |
| --- | --- |
| 2015 | Northwestern University, Chicago, IL, USA, MSc, Health Services and Outcomes Research |
| 2010 | Vanderbilt University School of Medicine, Nashville, TN, USA, MD, Medicine |
| 2005 | Washington University in St. Louis, St. Louis, MO, USA, BA, Biology and Economics |
Postgraduate Training
| | |
| --- | --- |
| 2017-2019 | Clinical Fellowship, Cardiothoracic Surgery, University of Texas MD Anderson Cancer Center , Houston, TX |
| 2016-2017 | Administrative Chief Resident, General Surgery, McGaw Medical Center of Northwestern University, Chicago, IL |
| 2013-2015 | Research Fellowship, American College of Surgeons Clinical Scholar-in-Residence, Chicago, IL |
| 2013-2015 | Research Fellowship, American College of Surgeons Commission on Cancer Surgical Oncology Scholar, Chicago, IL |
| 2013-2015 | Postdoctoral Fellow, Integrated Postdoctoral Health Services Research Training Program, University of Chicago & Northwestern University, Chicago, IL |
| 2010-2017 | Clinical Residency, General Surgery, McGaw Medical Center of Northwestern University, Chicago, IL |
| | |
| --- | --- |
| 2021 | American Board of Thoracic Surgery |
| 2018 | American Board of Surgery |
| | |
| --- | --- |
| 2022 | Ranked Top 1% Nationally for Exceptional Communication with Patients and Family, Clinician and Group Consumer Assessment of Healthcare Providers and Systems |
| 2020 | Awarded Acceptance to Attend: Leadership Beyond the Operating Room for Early Career Surgeons, Society of Thoracic Surgeons |
| 2018 | AATS Foundation Surgical Robotics Fellowship Recipient |
| 2017 | Harold L. Method Award |
| 2017 | Best Graduating Chief Resident Research Presentation |
| 2017 | Medical Student Clerkship Teaching Award |
| 2017 | Feinberg School of Medicine Resident Video Profile |
| 2017 | Resident as Teacher Award |
| 2016 | Appointed as Administrative Chief Resident |
| 2016 | Allen B. Kanavel Surgical Scholar Award |
| 2016 | Resident as Teacher Award |
| 2015 | Edelstone-Bendix Award for Clinical Research |
| 2015 | Association for Academic Surgery Outstanding Resident Presentation Award Finalist |
| 2014 | Chicago Surgical Society Annual Resident Award for Surgical Research |
| 2013 | Resident as Teacher Award |
| 2013 | Society of Thoracic Surgeons Looking to the Future Resident Scholarship |
| 2012 | American College of Surgeons Clinical Scholar-in-Residence Fellowship |
| 2012 | American College of Surgeons Commission on Cancer Surgical Oncology Scholar-in-Residence Fellowship |
| 2007 | Microbes and Defense Academic Honor Society |
| 2005 | Departmental Honors in Biology |
| 2005 | Sigma Xi Honorary Society |
| 2005 | Washington University Dean's List |