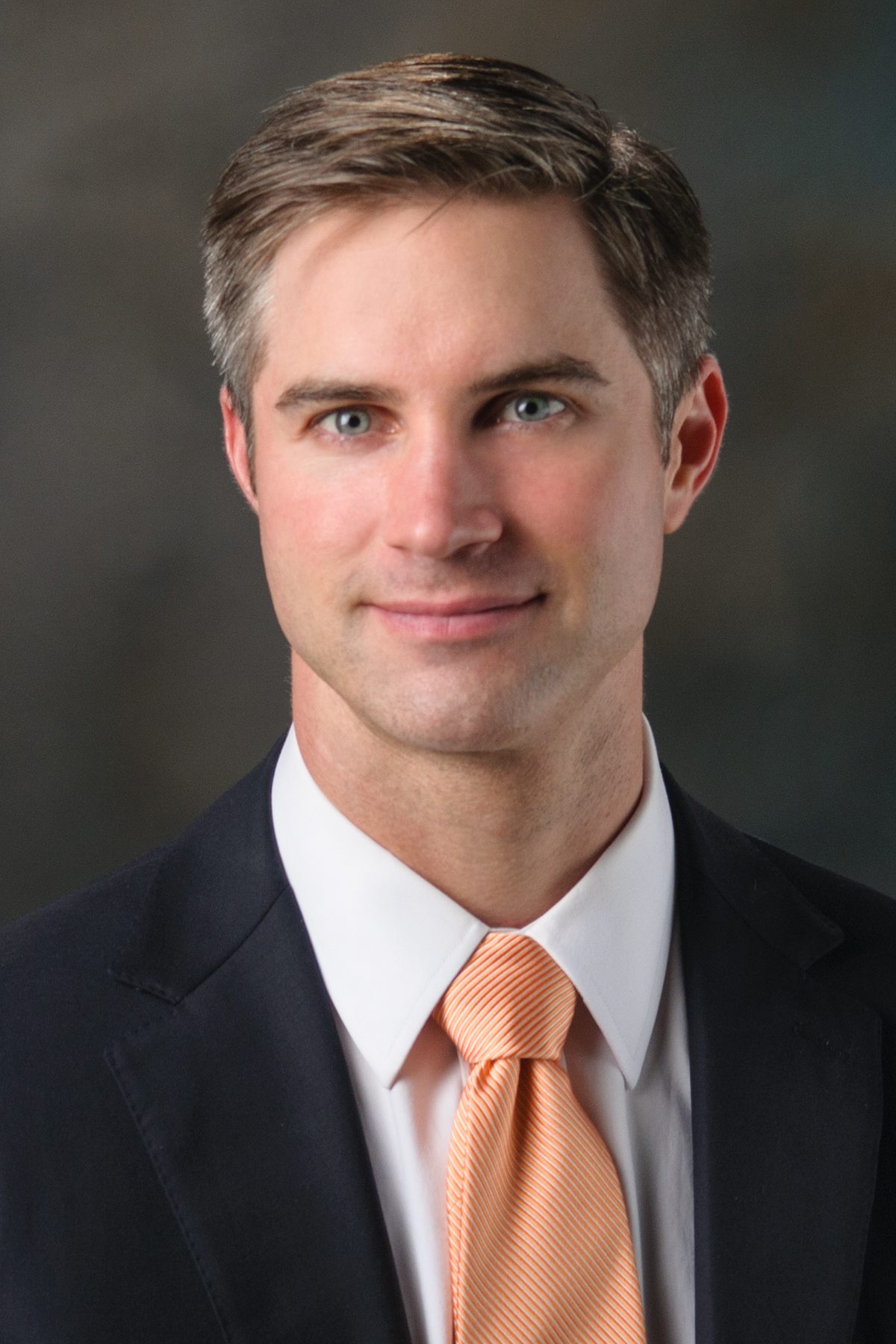 Ray C. Mayo, M.D.
Department of Breast Imaging, Division of Diagnostic Imaging
About Dr. Mayo
Dr. Mayo is an associate professor in the Department of Breast Imaging, Diagnostic Imaging division. He completed medical school at the University of Louisiana Health Science Center in New Orleans, LA in 2009. After completing residency in diagnostic radiology at Baylor University in Houston, TX in 2009, he went on to complete fellowships in breast imaging at the University of Virginia in Charlottesville, VA in 2015.
He joined MD Anderson in 2015. His research interests include breast tomosynthesis, MRI, interventions, and high risk screening. He is dedicated to bringing MD Anderson mission to the Houston community.
Read More
Primary Appointment
Associate Professor, Department of Breast Imaging, Division of Diagnostic Imaging, The University of Texas MD Anderson Cancer Center, Houston, TX
High risk population modeling
Fast MRI
Therapeutic interventions
Quality improvement
Breast tomosynthesis
MRI
Interventions including radio seed localization
Artificial intelligence
Surgical localization alternatives to traditional wires
Degree-Granting Education
| | |
| --- | --- |
| 2009 | Louisiana State University Health Sciences Center School of Medicine, New Orleans, LA, USA, MD, Medicine |
| 2005 | Tulane University, New Orleans, LA, USA, BSE, Biomedical Engineering |
Postgraduate Training
| | |
| --- | --- |
| 2014-2015 | Clinical Fellowship, Breast Imaging, University of Virginia School of Medicine, Charlottesville, VA |
| 2010-2014 | Clinical Residency, Radiology, Baylor College of Medicine, Houston, TX |
| 2009-2010 | Clinical Internship, The Methodist Hospital System, Houston, TX |
Peer-Reviewed Articles
Chun SG, Liao Z, Jeter MD, Chang JY, Lin SH, Komaki RU, Guerrero TM, Mayo RC, Korah BM, Koshy SM, Heymach JV, Koong AC, Skinner HD

. Metabolic responses to metformin in inoperable early-stage non-small cell lung cancer treated with stereotactic radiotherapy: Results of a randomized phase II clinical trial. Am J Clin Oncol 43(4):231-235, 2020. e-Pub 2020. PMID: 31990759.

Mayo RC, Chang Sen LQ, Leung JWT

. Financing artificial intelligence in medical imaging: Show me the money. J Am Coll Radiol 17(1 Pt B):175-177, 2020. PMID: 31918877.

Mayo RC, Kalambo MJ, Parikh JR

. Preoperative localization of breast lesions: Current techniques. Clin Imaging 56:1-8, 2019. e-Pub 2019. PMID: 30818165.

Mayo RC, Leung JWT

. Impact of artificial intelligence on women's imaging: Cost-benefit analysis. AJR Am J Roentgenol:1-2, 2019. e-Pub 2019. PMID: 30779657.

Cohen EO, Tso HH, Phalak KA, Mayo RC, Leung JWT

. Screening mammography findings from one standard projection only in the era of full-field digital mammography and digital breast tomosynthesis. AJR Am J Roentgenol 211(2):1-7, 2018. e-Pub 2018. PMID: 29792742.

Chang Sen LQ, Mayo RC, Lesslie MD, Yang WT, Leung JWT

. Impact of second-opinion interpretation of breast imaging studies in patients not currently diagnosed with breast cancer. J Am Coll Radiol 15(7):980-987.e1, 2018. e-Pub 2018. PMID: 29789230.

Mayo RC, Leung J

. Artificial intelligence and deep learning - Radiology's next frontier?. Clin Imaging 49:87-88, 2018. e-Pub 2017. PMID: 29161580.

Mayo RC

. Review of contemporary computing technology to enhance breast imaging. Radiol Diagn Imaging 1(3):1-2, 2017.

Mayo RC, Leung J

. Novel wireless cardiac monitor located in the breast: Imaging appearance and function. Breast J 23(5):599-601, 2017. e-Pub 2017. PMID: 28295867.

Mayo RC

. A different type of breast implant: Series of wireless cardiac monitors. J Primary Health Care Gen Practice 1(2), 2017.

Mayo RC

. Breast cancer screening: Patient's and provider's approach to recommendations. MOJ Women's Health 4(6), 2017.

Mayo RC, Pearson KL, Avrin DE, Leung JW

. The economic and social value of an image exchange network: A case for the cloud. J Am Coll Radiol 14(1):130-134, 2017. e-Pub 2016. PMID: 27687749.

Mayo RC

. Eliminating confusion regarding breast cancer screening. JSM Health Educ Prim Health Care 2(1):1022, 2017. e-Pub 2017.

Mayo RC

. Healthcare provider guidance for breast cancer screening. Int Arch Nurs Health Care 3(1), 2017.

Mayo RC, Parikh JR

. Breast imaging: The face of imaging 3.0. J Am Coll Radiol 13(8):1003-7, 2016. e-Pub 2016. PMID: 27162041.

Vicens RA, Rodriguez J, Sheplan L, Mayo C, Mayo L, Jensen C

. Brachytherapy in pelvic malignancies: A review for radiologists. Abdom Imaging 40(7):2645-59, 2015. PMID: 25820802.

Peppard HR, Nicholson BE, Rochman CM, Merchant JK, Mayo RC, Harvey JA

. Digital breast tomosynthesis in the diagnostic setting: Indications and clinical applications. Radiographics 35(4):975-90, 2015. e-Pub 2015. PMID: 26024062.

Nachiappan AC, Horn GL, Spann SC, Mayo RC, Wynne DM, Archer BR, Whigham CJ, Hancock JA

. Operator radiation dose reduction during fluoroscopic interventional procedures. J Am Coll Radiol 12(5):527-30, 2015. PMID: 25940365.

Diaz OM, Rangel-Castilla L, Barber S, Mayo RC, Klucznik R, Zhang YJ

. Middle cerebral artery aneurysms: A single-center series comparing endovascular and surgical treatment. World Neurosurg 81(2):322-9, 2014. e-Pub 2012. PMID: 23238101.

Mayo RC, Hanif M

. Disseminated coccidioidomycosis. Case in Point, 2013.

Mayo RC, Ginsberg L

. The angry torus: Osteoradionecrosis and infection resulting in a potential PET/CT pitfall. Neurographics 1(3):105-107, 2011.
Invited Articles
Mayo RC. AI-based computer aided detection decreases false positive mammograms. DI Europe 36(3):38-39, 2019.