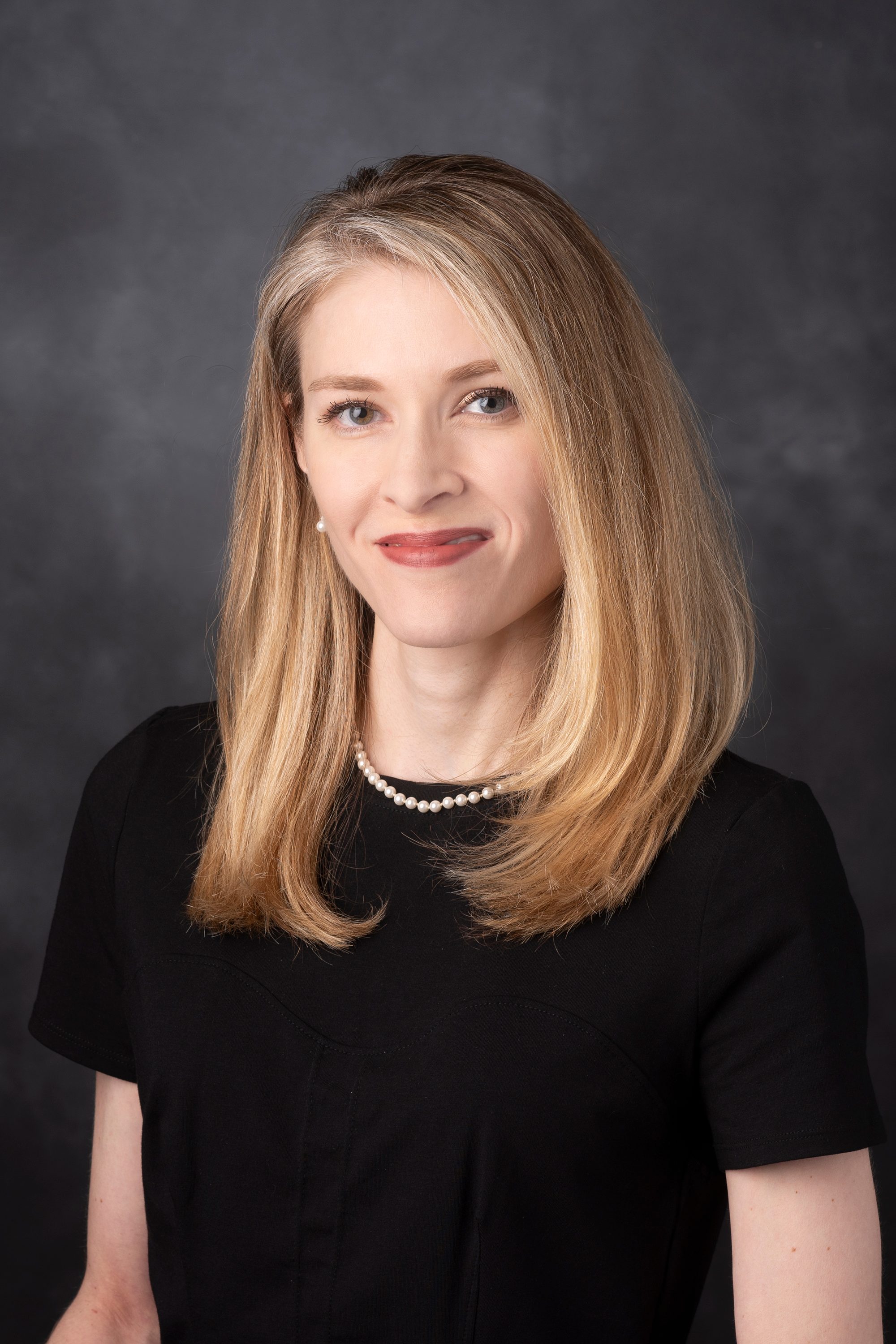 Rebecca E Waters, D.O.
Department of Pathology, Division of Pathology-Lab Medicine Div
About Dr. Rebecca E Waters
As a gastrointestinal pathologist, I have a broad background in anatomic pathology with specific training and expertise in gastrointestinal, hepatic and pancreaticobiliary pathology. In addition to my clinical duties, I am involved in multiple research projects with our colleagues in gastrointestinal oncology. Most recently, my investigative and collaborative efforts have focused on potential biomarkers for early diagnosis, treatment effectiveness, and tumor progression in gastric and gastroeophageal cancers.
Read More
Primary Appointment
Assistant Professor, Department of Pathology, Division of Pathology/Lab Medicine, The University of Texas MD Anderson Cancer Center, Houston, TX
Degree-Granting Education
| | |
| --- | --- |
| 2013 | University of North Texas Health Science Center - Texas College of Osteopathic Medicine, Fort Worth, TX, USA, Doctor of Osteopathic Medicine, Osteopathic Medicine |
| 2007 | Texas A&M University, College Station, TX, USA, BS, Nutrition |
Postgraduate Training
| | |
| --- | --- |
| 2018-2019 | Clinical Fellowship, Gastrointestinal, Hepatic and Pancreaticobiliary Pathology, Cleveland Clinic, Cleveland, OH |
| 2017-2018 | Clinical Fellowship, Surgical Pathology, Mayo Clinic, Rochester, MN |
| 2013-2017 | Clinical Residency, Anatomic/Clinical Pathology, University of Texas Medical Branch, Galveston, TX |
Institutional Committee Activities
Representative, Department of Pathology, MD Anderson Junior Faculty Committee, 2020 - Present
Division Wellness Lead, Division of Pathology and Laboratory Medicine, MD Anderson Faculty Wellness Program, 2020 - Present
Member, MD Anderson GI Pathology Fellowship Clinical Competency Committee, 2019 - Present
Member, MD Anderson GI Pathology Fellowship Performance Improvement Committee, 2019 - Present
Peer-Reviewed Articles
Rogers JE, Sewastjanow D Silva M, Waters RE, Ajani JA

. Pharmaceutical advances in the treatment of gastric adenocarcinoma. Expert Opin Pharmacother 23(5):611-621, 2022. e-Pub 2022. PMID: 35098851.

Virarkar M, Vulasala SS, Morani AC, Waters R, Gopireddy DR, Kumar S, Bhosale P, Lall C.

. Neuroendocrine Neoplasms of the Gynecologic Tract. Cancers 14(7):1835, 2022.

Rogers JE, Sewastjanow-Silva M, Waters RE, Ajani JA

. Esophageal cancer: emerging therapeutics. Expert Opin Ther Targets 26(2):107-117, 2022. e-Pub 2022. PMID: 35119973.

Hao D, He S, Harada K, Pizzi MP, Lu Y, Guan P, Chen L, Wang R, Zhang S, Sewastjanow-Silva M, Abdelhakeem A, Shanbhag N, Bhutani M, Han G, Lee JH, Zhao S, Weston B, Blum Murphy M, Waters R, Estrella JS, Roy-Chowdhuri S, Gan Q, Lee JS, Peng G, Hanash SM, Calin GA, Song X, Zhang J, Song S, Wang L, Ajani JA

. Integrated genomic profiling and modelling for risk stratification in patients with advanced oesophagogastric adenocarcinoma. Gut 70(11):2055-2065, 2021. e-Pub 2020. PMID: 33334899.

Abdelhakeem AA, Wang X, Waters R, Patnana M, Estrella JS, Blum Murphy M, Trail AM, Lu Y, Devine CE, Ikoma N, Das P, Badgwell BD, Rogers JE, Ajani JA

. Preoperatively Treated Diffuse-Type Gastric Adenocarcinoma: Glucose vs. Other Energy Sources Substantially Influence Prognosis and Therapy Response. Cancers (Basel) 13(3), 2021. e-Pub 2021. PMID: 33498613.

Waters R, Horvai A, Greipp P, John I, Demicco EG, Dickson BC, Tanas MR, Larsen BT, Ud Din N, Creytens DH, Bahrami A, Doyle LA, Jo VY, Al-Ibraheemi A, Thway K, Jenkins SM, Siontis B, Folpe A, Fritchie K

. Atypical lipomatous tumour/well-differentiated liposarcoma and de-differentiated liposarcoma in patients aged = 40 years: a study of 116 patients. Histopathology 75(6):833-842, 2019. e-Pub 2019. PMID: 31471922.

Obeid RA, Hoppe DJ, Dafashy TJ, Waters R, Tarry SE

. Cholesterol Granuloma of the Abdominal Wall: An Unusual Finding in the Setting of Renal Cell Carcinoma. Urol Case Rep 13:160-161, 2017. e-Pub 2017. PMID: 28593146.

Waters R, Xie Y, Dong J, Huang G, Soloway R, Hadidi K, Lohman E, Hu P

. Investigating Predictive Models Based on Circulating Cell-free INK4A DNA Methylation, Alpha-fetoprotein, Platelet Count, and Age for Diagnosis and Prognosis of Hepatocellular Carcinoma. J Clin Pathol Microbes 1(1):1-6, 2016.

Waters R, Agarwal A, Tan D,

. A Case Report of Colonic Perforation Caused by Cytomegalovirus-induced Colitis. Am J Digest Dis 2(2):106-110, 2015.

Chao C, Buteau A, Waters R, Boroumand N

. Metastatic Carcinoma Arising From Fibroadenoma of the Breast. Int J Cancer Oncol 1(1):1-3, 2014.