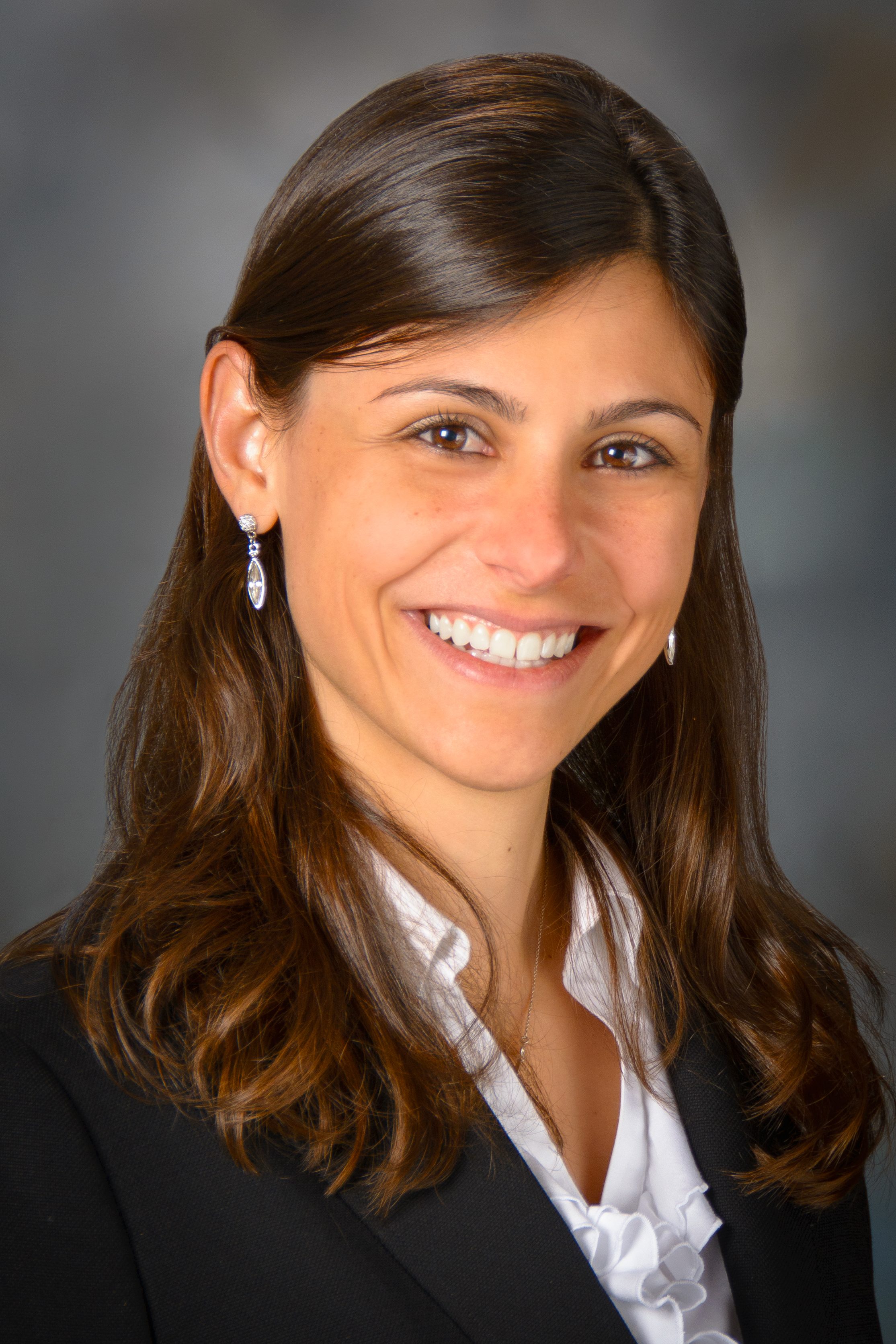 Renata Ferrarotto, MD
Department of Thoracic-Head & Neck Med Onc, Division of Cancer Medicine
About Dr. Ferrarotto
Dr. Ferrarotto is a Professor and Director of Head and Neck Oncology Clinical Research of Department of Thoracic/Head and Neck Medical. In this role, she dedicates time to patient care as well as to clinical and translational research. Her work focuses on clinical development of new personalized cancer therapies for patients with head and neck malignancies, with a particular interest in salivary gland cancers and other rarer tumor subtypes. She has conducted multiple investigator-initiated trials. Dr. Ferrarotto was a recipient of the MD Anderson Jeffrey Lee Cousins Fellowship in Lung Cancer in 2013, the ASCO Career Development Award in 2016, the Khalifa grant in 2016, a Stiefel grant in 2018, an Institutional Research Grant in 2020, three pilot grants from the Adenoid Cystic Carcinoma Research Foundation in 2000, 2021, and 2022, a DOD Impact Award in 2021, and an R03 grant in 2022.
Read More
Primary Appointment
Professor, The University of Texas MD Anderson Cancer Center, Houston, TX
Dr. Ferrarotto's work focuses on examining gene and protein profiles of adenoid cystic carcinoma (ACC), a common salivary gland cancer, and other types of head and neck tumors in order to identify alterations that can be targeted with suitable therapy regimens (targeted therapy or immunotherapy). To accomplish this, alterations of genes and proteins found in tumor samples are correlated with the patient's individual tumor characteristics and clinical outcomes (disease progression and survival), then the effects of different drugs targeting the gene or protein of interest are examined in pre-clinical models, and finally the results obtained in the lab are used to develop and design clinical trials with new therapeutic regimens for patients. Dr. Ferrarotto has identified NOTCH1 as a potential therapeutic target in ACC and led the first biomarker-specific study in ACC investigating a NOTCH inhibitor in NOTCH-activated metastatic ACC. Her group has further completed the first comprehensive proteogenomic analysis of a large cohort of ACC with annotated clinicopathologic data, which could help stratify patients and identify potential biomarkers for co-targeting with NOTCH inhibitors. Currently, Dr. Ferrarotto is leading projects to investigate the impact of tumor immune microenvironment on treatment response in salivary gland/head and neck tumors, and to develop immunotherapy-based combination therapies to overcome drug resistance.
Dr. Ferrarotto is a medical oncologist dedicated to improving the quality and length of life of patients suffering from head and neck malignancies. Dr. Ferrarotto's work centers in developing clinical trial with novel drug combinations and on identifying predictive biomarkers that can be used to select the patients that will benefit the most from targeted therapy and immunotherapy. Beyond the most common head and neck squamous cell carcinoma, Dr Ferrarotto has a special interest in rare cancers of the head and neck, particularly salivary gland cancers.
Degree-Granting Education
| | |
| --- | --- |
| 2006 | Universidade Estadual de Campinas (UNICAMP), Campinas, BRA, MD, Medicine |
Postgraduate Training
| | |
| --- | --- |
| 2012-2014 | Clinical Fellowship, Thoracic/Head and Neck Medical Oncology, University of Texas MD Anderson Cancer Center, Houston, TX, Houston, TX |
| 2009-2012 | Clinical Fellowship, Medical Oncology, Hospital Sirio Libanes, Sao Paulo, Brazil, Sao Paulo |
| 2007-2009 | Clinical Residency, Internal Medicine, Universidade de Sao Paulo (USP), Sao Paulo |
| | |
| --- | --- |
| 2019 | American Board of Internal Medicine Medical Oncology |
| 2018 | American Board of Internal Medicine |
Academic Appointments
Associate Professor, Department of Thoracic/Head and Neck Medical Oncology, The University of Texas MD Anderson Cancer Center, Houston, TX, 2018 - 2023
Assistant Professor, Department of Thoracic/Head and Neck Medical Oncology, Division of Cancer Medicine, The University of Texas MD Anderson Cancer Center, Houston, TX, 2014 - 2018