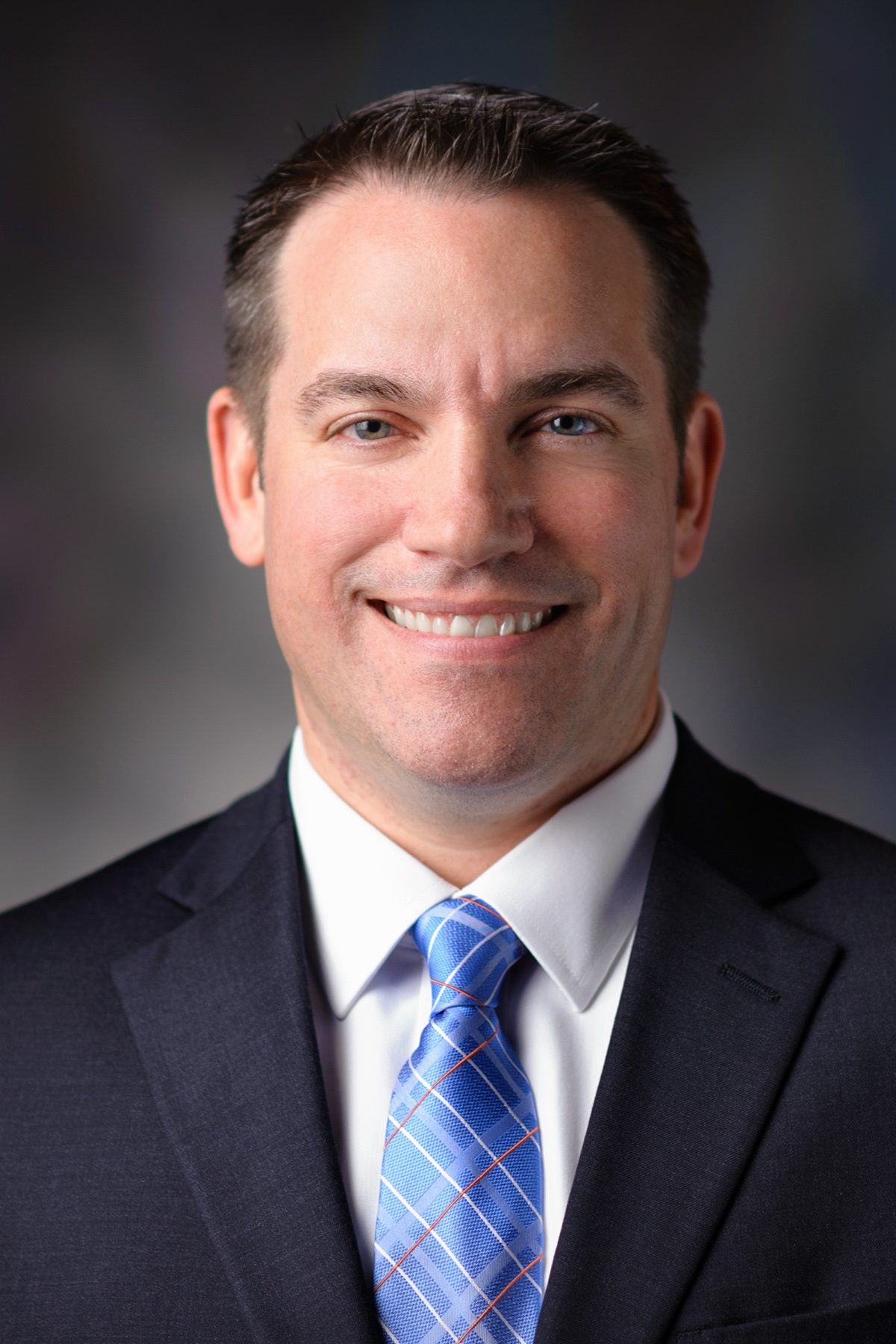 Rick R. Layman, PhD
Department of Imaging Physics, Division of Diagnostic Imaging
Primary Appointment
Assistant Professor, Department of Imaging Physics, Division of Diagnostic Imaging, The University of Texas MD Anderson Cancer Center, Houston, TX
CT, nuclear medicine, dual energy CT, and quantitative imaging
Degree-Granting Education
| | |
| --- | --- |
| 2013 | Ohio State University, Columbs, OH, USA, PHD, Biophysics |
| 2000 | John Carroll University, University Heights, OH, USA, MS, Chemistry |
| 1997 | Case Western Reserve University, Cleveland, OH, USA, BA, Chemistry and Environmental Geology |
| | |
| --- | --- |
| 2004 | American Board of Radiology, Diagnostic Medical Physics |
Academic Appointments
Assistant Professor, The Ohio State University Wexner Medical Center, Columbus, OH, 2013 - 2016
Instructor, The Ohio State University Wexner College of Medicine, Columbus, OH, 2008 - 2013
Administrative Appointments/Responsibilities
Diagnostic Medical Physicist and Radiation Safety Officer, William Beaumont Hospital, Houston, TX, 2004 - 2008
Staff Medical Physicist, The Cleveland Clinic Foundation, Cleveland, OH, 1999 - 2004
Graduate Assistant, Department of Chemistry, John Carroll University, University Heights, OH, 1997 - 1999
Peer-Reviewed Articles
Hostnik ET, Scansen BA, Habing AM, Chiappone GA, Layman RR, White RD

. Comparison of cardiac measurements by multi-detector computed tomography angiography and transthoracic echocardiography in English bulldogs. J Vet Cardiol 19(6):480-491, 2017. e-Pub 2017. PMID: 29174197.

Goceri E, Shah ZK, Layman RR, Jiang X, Gurcan MN

. Quantification of liver fat: A comprehensive review. Comput Biol Med 71:174-89, 2016. e-Pub 2016. PMID: 26945465.

Cody DD, Fisher TS, Gress DA, Layman RR, McNitt-Gray MF, Pizzutiello RJ, Fairobent LA

. AAPM medical physics practice guideline 1.a: CT protocol management and review practice guideline. J Appl Clin Med Phys 14(5):3-12, 2013. e-Pub 2013. PMID: 24036879.

Matisoff G, Ketterer ME, Wilson CG, Layman R, Whiting PJ

. Transport of rare earth element-tagged soil particles in response to thunderstorm runoff. Environ Sci Technol 35(16):3356-62, 2001. PMID: 11529577.

Ketterer ME, Wetzel WC, Layman RR, Matisoff G, Bonniwell EC

. Isotopic studies of sources of uranium in sediments of the Ashtabula River, Ohio. Environ Sci Technol 34:966-972, 2000.

Ketterer ME, Jordan JA, Szechenyi SC, Hudson DD, Layman RR

. Envirogeochemical exploration for NORM Wastes: Quadrupole ICPMS measurements of thorium and uranium isotopes. J Anal Atom Spectrom 15:1569-1573, 2000.

Makary MS, Lionberg A, Khayat M, Lustberg MB, AlTaani J, Pan XJ, Layman RR, Raman SV, Layman RM, Dowell JD

. Advanced stage breast cancer is associated with catheter-tip thrombus formation following implantable central venous port placement. Phlebology:268355518774442. e-Pub 2018. PMID: 29771187.

Tamm EP, Le O, Liu X, Layman RR, Cody DD, Bhosale PR

. How to incorporate dual energy imaging into a high volume abdominal imaging practice. Abdom Radiol (NY). e-Pub 2017. PMID: 28070657.
Book Chapters
Bakalyar D, Holsbeeck M, Layman R, Madrazo B. Physical principles of ultrasound artifacts in two dimensions. In: Variants and Pitfalls in Body Imaging: Thoracic, Abdominal and Women's Imaging 2nd edition. Lippincott Williams & Wilkins: Philadelphia, 2009.