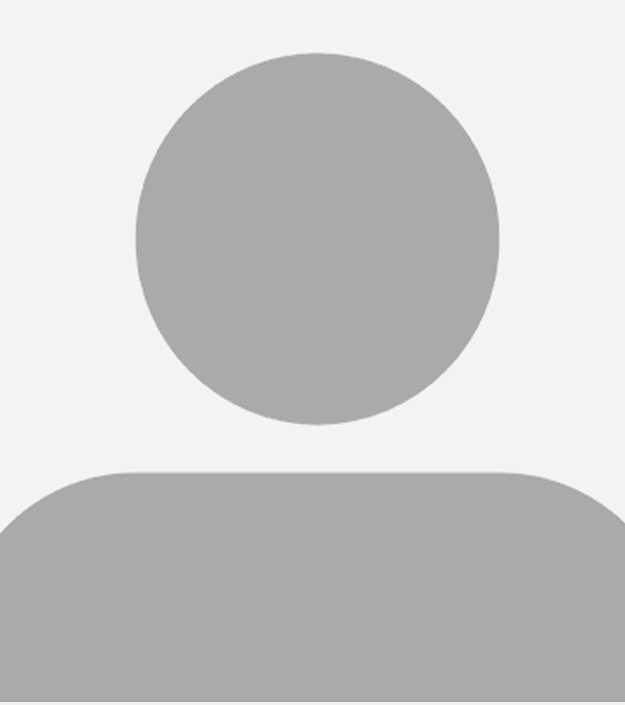 Robert S. Benjamin
Department of Sarcoma Medical Oncology, Division of Cancer Medicine
Primary Appointment
Clinical Professor, Department of Sarcoma Medical Oncology, Division of Cancer Medicine, The University of Texas MD Anderson Cancer Center, Houston, TX
Degree-Granting Education
| | |
| --- | --- |
| 1968 | New York University School of Medicine, New York, NY, USA, MD |
| 1964 | Williams College, Williamstown, MA, USA, BA, Chemistry |
Postgraduate Training
| | |
| --- | --- |
| 1972-null | Chemotherapy, ABIM Approved Fellowship in Medical Oncology, NCI, Baltimore Cancer Research Center |
| 1970-null | Approved Medical Residency , New York University, Bellevue Medical Center, ABIM |
| 1969-null | Approved Straight Medical Internship, New York University, Bellevue Medical Center, ABIM |
| | |
| --- | --- |
| 1973 | American Board of Internal Medicine |
| 1973 | Medical Oncology |
Academic Appointments
Professor and Chairman, Department of Sarcoma Medical Oncology, Division of Cancer Medicine, The University of Texas MD Anderson Cancer Center, Houston, TX, 2000 - 2012
Administrative Appointments/Responsibilities
Professor, Department of Sarcoma Medical Oncology, The University of Texas MD Anderson Cancer Center, Houston, TX, 1993 - Present
Other Appointments/Responsibilities
Founding Member, Connective Tissue Oncology Society, Houston, TX, 1995 - Present
| | |
| --- | --- |
| 2019 | 2019 MD Anderson Top Performer |
| 2013 | Mendolsohn Lifetime Achievement |
| 2012 | Herman Suit Lecture Award, Connective Tissue Oncology Society |
| 2008 | Nobility in Science Award from the Sarcoma Foundation of America, SARC |
| 2006 | P. H. & Fay E. Robinson Distinguished Professor in Cancer Research |
| 2004 | Humanitarian Award, LifeRaft Society |
Peer-Reviewed Articles
Benjamin RS

. Adjuvant and Neoadjuvant Chemotherapy for Osteosarcoma: A Historical Perspective. Adv Exp Med Biol 1257:1-10, 2020. PMID: 32483726.

Benjamin RS

. Osteosarcoma: better treatment through better trial design. Lancet Oncol 16(1):12-3, 2015. e-Pub 2014. PMID: 25638539.

Benjamin RS, Lee JJ

. One step forward, two steps back. Lancet Oncol 15(4):366-7, 2014. PMID: 24694628.

Benjamin RS, Schöffski P, Hartmann JT, Van Oosterom A, Bui BN, Duyster J, Schuetze S, Blay JY, Reichardt P, Rosen LS, Skubitz K, McCoy S, Sun YN, Stepan DE, Baker L

. Efficacy and safety of motesanib, an oral inhibitor of VEGF, PDGF, and Kit receptors, in patients with imatinib-resistant gastrointestinal stromal tumors. Cancer Chemother Pharmacol 68(1):69-77, 2011. e-Pub 2010. PMID: 20838998.

Vadhan-Raj S, Trent J, Patel S, Zhou X, Johnson MM, Araujo D, Ludwig JA, O'Roark S, Gillenwater AM, Bueso-Ramos C, El-Naggar AK, Benjamin RS

. Single-dose palifermin prevents severe oral mucositis during multicycle chemotherapy in patients with cancer: a randomized trial. Ann Intern Med 153(6):358-67, 2010. PMID: 20855800.

Guadagnolo BA, Zagars GK, Raymond AK, Benjamin RS, Sturgis EM

. Osteosarcoma of the jaw/craniofacial region: outcomes after multimodality treatment. Cancer 115(14):3262-70, 2009. e-Pub 2009. PMID: 19382187.

Chugh R, Wathen JK, Maki RG, Benjamin RS, Patel SR, Meyers PA, Myers PA, Priebat DA, Reinke DK, Thomas DG, Keohan ML, Samuels BL, Baker LH

. Phase II Multicenter Trial of Imatinib in 10 Histologic Subtypes of Sarcoma Using a Bayesian Hierarchical Statistical Model. J Clin Oncol 27(19):3148-53, 2009. e-Pub 2009. PMID: 19451433.

Chen LL, Holden JA, Choi H, Zhu J, Wu FF, Jones KA, Ward JH, Andtbacka RH, Randall RL, Scaife CL, Hunt KK, Prieto VG, Raymond AK, Zhang W, Trent JC, Benjamin RS, Frazier ML

. Evolution from heterozygous to homozygous KIT mutation in gastrointestinal stomal tumor correlates wth the mechanism of mitotic nondisjunction and significant tumor progression. Mod Pathol 21(7):826-36, 2008. e-Pub 2008. PMID: 18488000.

Blanke CD, Rankin C, Demetri GD, Ryan CW, von Mehren M, Benjamin RS, Raymond AK, Bramwell VH, Baker LH, Maki RG, Tanaka M, Hecht JR, Heinrich MC, Fletcher CD, Crowley JJ, Borden EC

. Phase III randomized, intergroup trial assessing imatinib mesylate at two dose levels in patients with unresectable or metastatic gastrointestinal stromal tumors expressing the kit receptor tyrosine kinase: S0033. J Clin Oncol 26(4):626-32, 2008. PMID: 18235122.

Benjamin RS

. SARC-CTOS imaging symposium: introduction to the problem from a clinical perspective. Oncologist 13 Suppl 2:1-3, 2008. PMID: 18434630.

Maki RG, Wathen JK, Patel SR, Priebat DA, Okuno SH, Samuels B, Fanucchi M, Harmon DC, Schuetze SM, Reinke D, Thall PF, Benjamin RS, Baker LH, Hensley ML

. Randomized phase II study of gemcitabine and docetaxel compared with gemcitabine alone in patients with metastatic soft tissue sarcomas: results of sarcoma alliance for research through collaboration study 002 [corrected]. J Clin Oncol 25(19):2755-63, 2007. PMID: 17602081.

Benjamin RS, Choi H, Macapinlac HA, Burgess MA, Patel SR, Chen LL, Podoloff DA, Charnsangavej C

. We Should Desist Using RECIST, at Least in GIST. J Clin Oncol 25(13):1760-1764, 2007. PMID: 17470866.

Choi H, Charnsangavej C, Faria SC, Macapinlac HA, Burgess MA, Patel SR, Chen LL, Podoloff DA, Benjamin RS

. Correlation of computed tomography and positron emission tomography in patients with metastatic gastrointestinal stromal tumor treated at a single institution with imatinib mesylate: proposal of new computed tomography response criteria. J Clin Oncol 25(13):1753-9, 2007. PMID: 17470865.

Benjamin RS, Blanke CD, Blay JY, Bonvalot S, Eisenberg B

. Management of gastrointestinal stromal tumors in the imatinib era: selected case studies. Oncologist 11(1):9-20, 2006. PMID: 16401709.

Benjamin RS, Baker LH, O'Bryan RM, Moon TE, Gottlieb JA

. Advances in the chemotherapy of soft tissue sarcomas. Med Clin North Am 61(5):1039-43, 1977. PMID: 895246.

Gottlieb JA, Benjamin RS, Baker LH, O'Bryan RM, Sinkovics JG, Hoogstraten B, Quagliana JM, Rivkin SE, Bodey GP, Rodriguez V, Blumenschein GR, Saiki JH, Coltman C, Burgess MA, Sullivan P, Thigpen T, Bottomley R, Balcerzak S, Moon TE

. Role of DTIC (NSC-45388) in the chemotherapy of sarcomas. Cancer Treat Rep 60(2):199-203, 1976. PMID: 769974.

Benjamin RS, Wiernik PH, Bachur NR

. Adriamycin chemotherapy--efficacy, safety, and pharmacologic basis of an intermittent single high-dosage schedule. Cancer 33(1):19-27, 1974. PMID: 4810094.

Benjamin RS, Futreal A

. Are sarcomas hereditary?. Lancet Oncol. e-Pub 2016. PMID: 27498912.

Benjamin RS, Casali PG

. Adjuvant Imatinib for GI Stromal Tumors: When and For How Long?. J Clin Oncol. e-Pub 2015. PMID: 26644523.
Invited Articles
Benjamin RS. A practical approach to adriamycin (NSC 123127) toxicology. Cancer Chemother Rep 6:191-194, 1975.
Benjamin RS. Pharmacokinetics of adriamycin (NSC 123127) in patients with sarcoma. Cancer Chemother Rep(58):271-273, 1974.