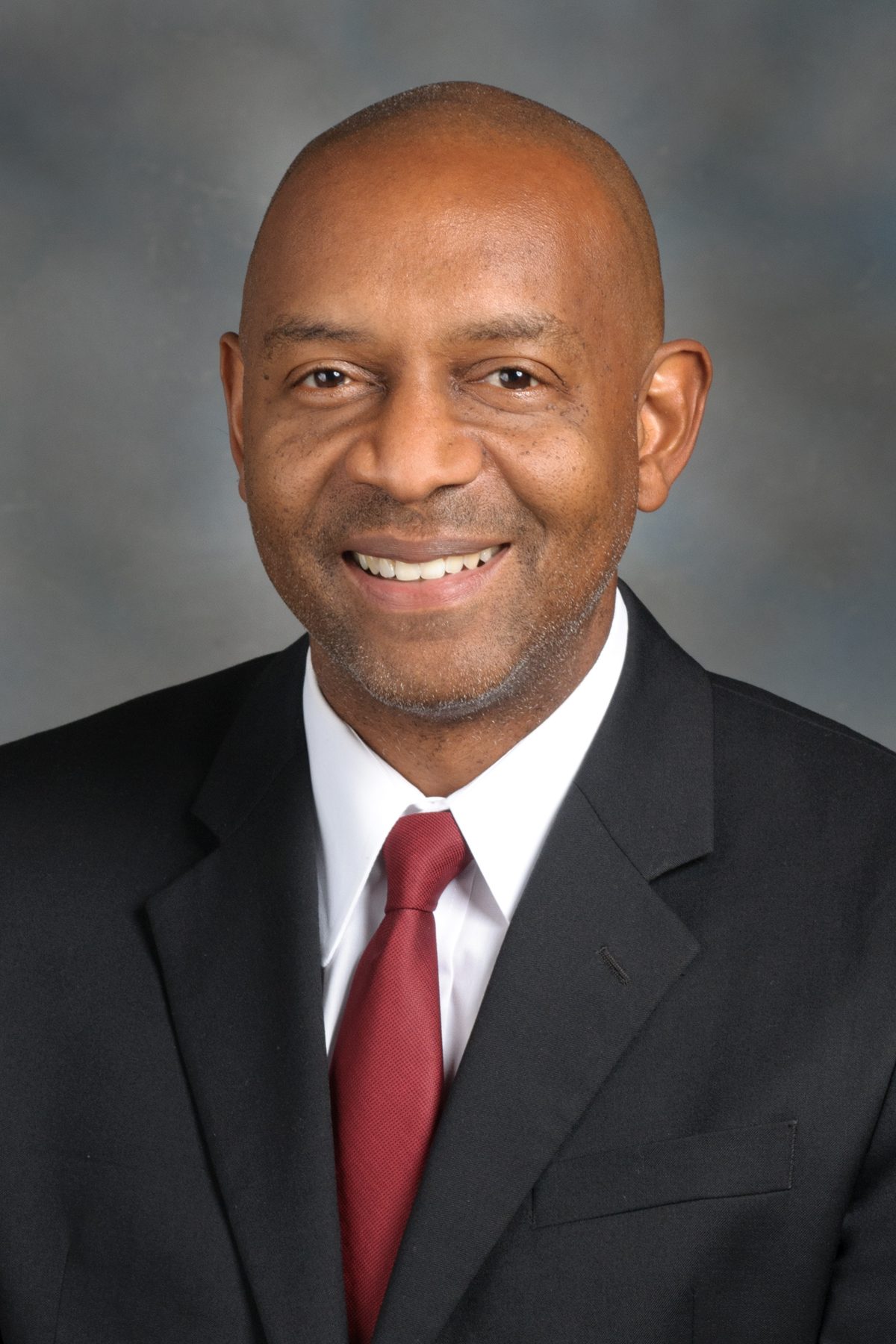 Robert L Satcher, M.D., Ph.D
Department of Orthopaedic Oncology, Division of Surgery
Dual/Joint/Adjunct Appointment
Adjunct Professor, Ken Kennedy Institute of Information Technology, Rice University, Houston, TX
Degree-Granting Education
| | |
| --- | --- |
| 1994 | Harvard Medical School, Boston, MA, USA, MD, Medicine |
| 1993 | Massachusetts Institute of Technology, Boston, MA, USA, PHD, Chemical Engineering |
| 1986 | Massachusetts Institute of Technology, Cambridge, MA, USA, BS, Chemical Engineering |
Postgraduate Training
| | |
| --- | --- |
| 2008-2010 | Extravehicular Activity Training, Neutral Buoyancy Laboratory, NASA - Johnson Space Center, Houston, TX |
| 2008-2008 | Robotic Arm Training Fellowship, Japanese Space Agency, JAXA, Tskuba |
| 2004-2006 | Astronaut Candidate Basic Training, NASA - Johnson Space Center, Houston, TX |
| 2000-2001 | Clinical Fellowship, Orthopaedic Oncology Surgery Clinical, Enneking Fellow, University of Florida - Shands Hospital Center, Gainesville, FL |
| 1997-1998 | Research Fellowship, Bone Biology and Cellular Biomechanics, University of California - Berkeley and UCSF, Berkeley, CA |
| 1997-2000 | Research Fellowship, Bone Biology and Endocrinology Laboratory, UCSF, San Francisco, CA |
| 1995-2000 | Clinical Residency, Orthopaedic Surgery Resident, University of California, San Francisco, CA |
| 1994-1995 | General Surgery Internship, Intern, University of California, San Francisco, CA |
| 1993-1993 | Clinical Fellowship, Surgery and Internal Medicine, Schweitzer Fellow, Albert Schweitzer Hospital, Lambarane |
| 1993-1994 | Research Fellowship, Vascular Pathology and Fluid Dynamics, Harvard Medical School, MA and MIT, Cambridge, MA |
| 1984-1985 | Engineer Internship, Polymer Chemistry, DuPont Internship, El DuPont deNemours & Co, Camden, SC |
| 1982-1983 | Engineer Internship, Rheological Studies of Polymer Melts, Polymer Products Division, DuPont Internship, El DuPont deNemours & Co, Camden, SC |
| | |
| --- | --- |
| 2013 | American Board of Orthopaedic Surgery |
| 2003 | American Board of Orthopaedic Surgery |
| 1995 | National Board of Medical Examiners |
Academic Appointments
Assistant Professor, Department of Orthopedic Oncology, Division of Surgery, The University of Texas MD Anderson Cancer Center, Houston, TX, 2011 - 2017
Clinical Assistant Professor, Department of Orthopaedic Oncology, Division of Surgery, The University of Texas MD Anderson Cancer Center, Houston, TX, 2007 - 2011
NASA Mission Specialist Astronaut, NASA - Johnson Space Center, Houston, TX, 2004 - 2011
Adjunct Professor, Department of Department of Biomedical Engineering, Northwestern University, Evanston, IL, 2004 - Present
Assistant Professor, Department of Biomedical Engineering, Northwestern University, Evanston, IL, 2002 - 2008
Assistant Professor, Department of Orthopaedic Surgery, Northwestern University, The Feinberg School of Medicine, Chicago, IL, 2001 - 2008
Assistant Professor, Department of Orthopaedic Surgery, Children's Memorial Hospital, Chicago, IL, 2001 - 2008
Adjunct Professor, Department of Institute for Bionanotechnology in Medicine, Northwestern University Medical Center, Chicago, IL, 2001 - 2008
Attending Physician, Department of Orthopaedic Oncology, Northwestern Memorial Hospital - Robert H. Lurie Comprehensive Cancer Center, Chicago, IL, 2001 - 2008
Other Appointments/Responsibilities
Member, Institute of Medicine, Committee to Review NASA's Evidence Reports on Health Risk, Washington, DC, 2013 - Present
User Panel Member, National Space Biomedical Research Institute, Houston, TX, 2013 - Present
Board Member, CSTEM (Communication, Science, Technology, Engineering, and Mathematics, Houston, TX, 2012 - Present
Board Member, Teach For America, Houston, TX, 2012 - Present
Board Member, ConvergeUS, Washington, DC, 2012 - 2014
Faculty Lead, Cancer Center development projects in Ethiopia, Ghana and Nigeria, MD Anderson Cancer Center, Houston, TX, 2011 - Present
Faculty Lead, Telemedicine and Telesurgery on Cancer Care program development, MD Anderson Cancer Center, Houston, TX, 2011 - Present
Vice Chairman, Board of Trustees, Voorhees College, Denmark, SC, 2011 - 2016
District IV Representative, National Selection Committee, Massachusetts Institute of Technology Alumni Association, Cambridge, MA, 2008 - 2011
Member, Visiting Committee of MIT Corporation, Whitaker College for Biomedical Sciences, Health Sciences and Technology, Cambridge, MA, 2008 - Present
Institutional Committee Activities
Member, Division of Surgery Educational Initiatives Committee, 2012 - Present
Chairman, Telemedicine and Telesurgery for Regional Care Centers, 2011 - Present
Africa Committee, Global Academic Programs and Business Development, 2011 - Present
Military or Other Governmental Service
Astronaut Representative, Musculoskeletal Injury Advisory Committee, NASA, Johnson Space Center, 2009 - 2010
Astronaut Representative, Committee for the Protection of Human Subjects, NASA, Johnson Space Center, 2007 - Present
Appointed Member, Human Medical Research Board, NASA, Johnson Space Center, 2006 - Present
Mission Specialist, Astronaut, NASA, Johnson Space Center,, 2004 - 2011
| | |
| --- | --- |
| 2015 | AT&T's 2015 African American History Calendar |
| 2015 | 28 Days Game Changers Past & Present, AT&T |
| 2014 | The HistoryMakers |
| 2014 | AICHE MAC Eminent Engineer Award, Georgia Aerospace Inc |
| 2013 | Business/Civic Leadership Forum Fellow, Center for Houston's Future |
| 2013 | 1st Annual Strong Mean & Women in Virginia History, Library of Virginia and Dominion |
| 2012 | Honorary Doctorate of Science, St. Paul's College |
| 2012 | Honorary Doctorate of Science, Voorhees College |
| 2010 | Finalist, Tuskegee University Presidency Search |
| 2009 | Mission Specialist Astronaut, STS - 129/ULF3 Space Shuttle Atlantis Mission |
| 2009 | American-British-Canadian (ABC) Fellow, American Orthopaedic Association (AOA) |
| 2008 | Leadership Fellows Program, Class of 2008-2009, AAOS |
| 2008 | Selected for "America's Top Surgeons", Consumers' Research Council of America |
| 2008 | Selected for Who's Who, Black Houston |
| 2004 | Crain's 40 under 40 Laureate, Crain's Business Journal, Chicago, IL |
| 2002 | Career Development Award, Orthopaedic Research and Education Foundation |
| 1997 | Merck - UNCF Scholar, Merck - UNCF Postdoctoral Fellowship, Merck, Inc |
| 1991 | Best Research Award for "The Distribution of fluid forces on arterial endothelial cells", American Society of Mechanical Engineers |
| 1986 | Albert G. Hill Award, Dean of Engineering Award, Massachusetts Institute of Technology |
| 1985 | Monsanto Award, Dean of Engineering Award for highest GPA, Massachusetts Institute of Technology |
| 1985 | Tau Beta Pi Engineering Honor Society, Massachusetts Institute of Technology |
| 1984 | National Merit Scholar, Summer Education Enrichment Program Scholar, Medical College of Georgia |
| 1982 | Valedictorian, Denmark-Olar High School |
| 1982 | Scholastic Collegiate Scholarships, DuPont de Nemours Inc |
eHealth Research Institute, Houston, TX
Co-Chair, 2013 - Present
American Telemedicine Association
Member, 2011 - Present
Association of Space Explorers
Member, 2010 - Present
National Selection Committee for MIT Corporation
Committee Member, 2008 - 2011
American Academy of Cancer Research
Member, 2004 - Present
Connective Tissue Oncology Society
Member, 2004 - Present
National Comprehensive Cancer Network
Member, 2003 - Present
Black Alumni of MIT (BAMIT): Board
Vice Chairman, 2002 - 2004
Orthopaedic Research Society
Member, 2002 - Present
Musculoskeletal Tumor Society
Member, 2002 - Present
American Academy of Orthopaedic Surgeons
Member, 2001 - Present
Society of Black Academic Surgeons
Member, 2000 - Present
National Organization for the Professional Advancement of Blacks in Chemistry and Chemical Engineering
Member, 1998 - Present
National Society of Black Engineers
Member, 1998 - Present
Orthopaedics Overseas
Member, 1997 - Present
National Medical Association
Member, 1995 - Present
American Institute of Chemical Engineering
Member, 1994 - Present
Harvard Medical School, Black Health Organization - 3rd Annual Black Alumni Weekend
Co-Chairperson, 1994 - Present
American Physical Society
Member, 1993 - Present
Sigma Xi Scientific Research Society
Member, 1993 - Present
Harvard Medical School Minority Faculty Development Program-submitted proposal leading to establishment of permanent office
Member, 1993 - Present
Harvard Medical School, Third World Caucus planning committee for Third World Weekend
Planning Committee, 1992 - Present
Black Graduate Student's Association at MIT
Co-chairman, 1991 - 1992
Peer-Reviewed Articles
Satcher RL, Lin PP, Huran N, Fen L, Moon BS, Lewis VO

. The benefit of surgical management of colorectal carcinoma bone metastases. Journal of Solid Tumors 3(6):27-37, 2013. e-Pub 2013.

Xing Z, Moon BS, Satcher RL, Lin PP, Lewis VO

. A long femoral stem is not always required in hip arthroplasty for patients with proximal femur metastases. Clin Orthop Relat Res 471(5):1622-7, 2013. e-Pub 2013. PMID: 23361930.

Satcher RL, Bamidele O, Lin PP, Lin SH, Moon BS, Hernandez M, Lewis VO, Chilton J

. Racial disparities in survival outcomes of prostate cancer patients after surgery for bone metastases. Journal of Cancer Therapy 4:27-36, 2013.

Moon B, Lin P, Satcher R, Lewis V

. Simultaneous nailing of skeletal metastases: is the mortality really that high?. Clin Orthop Relat Res 469(8):2367-70, 2011. e-Pub 2011. PMID: 21328019.

Lee YC, Cheng CJ, Bilen MA, Lu JF, Satcher RL, Yu-Lee LY, Gallick GE, Maity SN, Lin SH

. BMP4 promotes prostate tumor growth in bone through osteogenesis. Cancer Res 71(15):5194-203, 2011. e-Pub 2011. PMID: 21670081.

Kai L, Wang J, Ivanovic M, Chung YT, Laskin WB, Schulze-Hoepfner F, Mirochnik Y, Satcher RL, Levenson AS

. Targeting prostate cancer angiogenesis through metastasis-associated protein 1 (MTA1). Prostate 71(3):268-80, 2011. e-Pub 2010. PMID: 20717904.

Mata A, Geng Y, Henrikson KJ, Aparicio C, Stock SR, Satcher RL, Stupp SI

. Bone regeneration mediated by biomimetic mineralization of a nanofiber matrix. Biomaterials 31(23):6004-12, 2010. e-Pub 2010. PMID: 20472286.

Zhang S, Wang J, Bilen MA, Lin SH, Stupp SI, Satcher RL

. Modulation of prostate cancer cell gene expression by cell-to-cell contact with bone marrow stromal cells or osteoblasts. Clin Exp Metastasis 26(8):993-1004, 2009. e-Pub 2009. PMID: 19787436.

Sargeant TD, Guler MO, Oppenheimer SM, Mata A, Satcher RL, Dunand DC, Stupp SI

. Hybrid bone implants: self-assembly of peptide amphiphile nanofibers within porous titanium. Biomaterials 29(2):161-71, 2008. e-Pub 2007. PMID: 17936353.

Wang J, Jarrett J, Huang CC, Satcher RL, Levenson AS

. Identification of estrogen-responsive genes involved in breast cancer metastases to the bone. Clin Exp Metastasis 24(6):411-22, 2007. e-Pub 2007. PMID: 17593529.

Wang J, Levenson AS, Satcher RL

. Identification of a unique set of genes altered during cell-cell contact in an in vitro model of prostate cancer bone metastasis. Int J Mol Med 17(5):849-56, 2006. PMID: 16596270.

Levenson AS, Thurn KE, Simons LA, Veliceasa D, Jarrett J, Osipo C, Jordan VC, Volpert OV, Satcher RL, Gartenhaus RB

. MCT-1 oncogene contributes to increased in vivo tumorigenicity of MCF7 cells by promotion of angiogenesis and inhibition of apoptosis. Cancer Res 65(23):10651-6, 2005. PMID: 16322206.

Patton KT, Satcher RL, Laskin WB

. Capillary hemangioblastoma of soft tissue: report of a case and review of the literature. Hum Pathol 36(10):1135-9, 2005. e-Pub 2005. PMID: 16226115.

Levenson AS, Thurn TE, Veliceasa D, Jerrett J, Osipo C, Jordan V, Volpert Ov, Satcher RL, Gartenhaus RB

. Overexpression of MCTA oncogene contributes to increased tumurogenicity of MCF7 breast cancer cells. Cancer Research 65(23):10651 - 6, 2005.

Satcher RL, Dvorkin K, Levenson AS, Vandenbroek T, Stupp SI

. Gene expression in cancer cells is influenced by contact with bone cells in a novel coculture system that models bone metastasis. Clin Orthop Relat Res(426):54-63, 2004. PMID: 15346052.

Garcia ND, Morasch MD, Sam AD, Satcher RL, Blum MG, Fullerton DA

. Inferior vena cava thrombus removal using hypothermic circulatory arrest in two patients with osteosarcoma. Ann Vasc Surg 17(6):686-9, 2003. PMID: 14738095.

Satcher RL, Noss RS, Yingling CD, Ressler J, Ries M

. The use of motor-evoked potentials to monitor sciatic nerve status during revision total hip arthroplasty. J Arthroplasty 18(3):329-32, 2003. PMID: 12728425.

Satcher, RL, O'Donnell R, Johnston JO

. Reconstruction of the pelvis following resection of malignant tumors about the acetabulum. Clinical Orthopaedics and Related Research 1(408), 2003.

Satcher RL, Levenson AS, Dvorkin K, Stupp SI

. Quantifying the role of cell-cell contact for establishing bone metastasis using a novel co-culture system. Proceeding of the American Association for Cancer Research 44(55), 2003.

Nauman EA, Satcher RL, Keaveny TM, Halloran BP, Bikle DD

. Osteoblasts respond to pulsatile fluid flow with short-term increases in PGE(2) but no change in mineralization. J Appl Physiol 90(5):1849-54, 2001. PMID: 11299276.

Allred DR, Carlton JM, Satcher RL, Long JA, Brown WC, Patterson PE, O'Connor RM, Stroup SE

. The ves multigene family of B. bovis encodes components of rapid antigenic variation at the infected erythrocyte surface. Mol Cell 5(1):153-62, 2000. PMID: 10678177.

Satcher RL

. African Americans and orthopaedic surgery. A resident's perspective. Clin Orthop Relat Res(362):114-6, 1999. PMID: 10335289.

Nauman EA, Risic KJ, Keaveny TM, Satcher RL

. Quantitative assessment of steady and pulsatile flow fields in a parallel plate flow chamber. Ann Biomed Eng 27(2):194-9, 1999. PMID: 10199696.

Nauman EA, Chang WCW, Satcher RL, Keaveny TM

. Microscale Engineering applications in bone adaption. Microscale Thermophysical Engineering 2:139-172, 1998.

Satcher R, Dewey CF, Hartwig JH

. Mechanical remodeling of the endothelial surface and actin cytoskeleton induced by fluid flow. Microcirculation 4(4):439-53, 1997. PMID: 9431512.

Satcher RL, Dewey CF

. Theoretical estimates of mechanical properties of the endothelial cell cytoskeleton. Biophys J 71(1):109-18, 1996. PMID: 8804594.

Satcher RL, Dewey CF

. Mechanical properties of actin cytoskeleton of endothelial cells. Annals of Biomedical Engineering 23(Supplement 1):s-26, 1995.

Laurencin CT, Gerhart T, Witschger P, Satcher R, Domb A, Rosenberg AE, Hanff P, Edsberg L, Hayes W, Langer R

. Bioerodible polyanhydrides for antibiotic drug delivery: in vivo osteomyelitis treatment in a rat model system. J Orthop Res 11(2):256-62, 1993. PMID: 8483038.

Satcher RL, Bussolari SR, Gimbrone MA, Dewey CF

. The distribution of fluid forces on model arterial endothelium using computational fluid dynamics. J Biomech Eng 114(3):309-16, 1992. PMID: 1522724.

Satcher RL, Pan T, Cheng C, Lee Y, Lin S, Yu G, Li X, Hoang A, Tamboli P, Jonasch E, Gallick G, Lin S

. Cadherin-11 in Renal Cell Carcinoma Bone Metastasis. PLOS ONE 9(2):1-10. e-Pub 2014.

Lee YC, Bilen MA, Yu G, Lin SC, Huang CF, Ortiz A, Cho H, Song JH, Satcher RL, Kuang J, Gallick GE, Yu-Lee LY, Huang W, Lin SH

. Inhibition of Cell Adhesion by an Anti-cadherin 11 Antibody Prevents Bone Metastasis. Mol Cancer Res. e-Pub 2013. PMID: 23913163.
Invited Articles
Other Articles
Satcher RL, Bogler O, Hyle L, Lee A, Simmons A, Williams R, Hawke E, Matin S, Brewster A,

Telemedicine and Telesurgery in Cancer Care: Inaugural Conference at MD Anderson Cancer Center. Journal of Surgical Oncology, 2014.

Satcher RL

How Intraoperative Navigation is Changing Musculoskeletal Tumor Surgery. Orthopedic Clinics of North America 44(4):645-656, 2013.

Satcher RL, Farach-Carson M, Lin SH

Gender Differences in Bone Metastasis. Clin Orth & Rel Res.
| | |
| --- | --- |
| Title: | The use of mechanical forces to influence stem cell growth and development for the production of bone substitutes |
| Funding Source: | Orthopedic Research and Education Foundation, Zimmer Career Development Award |
| Role: | Principal Investigator |
| | |
| --- | --- |
| Title: | Estrogen and selective receptor modulators (SERMS) in breast cancer metastases to bone |
| Funding Source: | Avon Foundation |
| Role: | Co-Investigator |
| | |
| --- | --- |
| Title: | SPORE in prostate cancer |
| Funding Source: | NIH/NCI |
| Role: | Co-Investigator |
| | |
| --- | --- |
| Title: | Nanotechnology Strategies for growth of bones and teeth |
| Funding Source: | NIH/NCI |
| Role: | Co-Investigator |
| | |
| --- | --- |
| Title: | |
| Funding Source: | John S. Dunn Foundation Collaborative Research Award |
| Role: | Principal Investigator |
| | |
| --- | --- |
| Title: | |
| Funding Source: | ATT Telesurgery Grant |
| Role: | Co-Investigator |
| | |
| --- | --- |
| Title: | Robert Wood Johnson Foundation |
| Funding Source: | Robert Wood Johnson Foundation |
| Role: | Principal Investigator |
| | |
| --- | --- |
| Title: | Robert Wood Johnson Foundation |
| Funding Source: | Robert Wood Johnson Foundation |
| Role: | Principal Investigator |
| | |
| --- | --- |
| Title: | Role of cell contact in prostate skeletal metastasis |
| Funding Source: | Robert H. Lurie Comprehensive Cancer Center, SPORE in prostate cancer |
| Role: | Principal Investigator |
| | |
| --- | --- |
| Title: | Stem cell growth and Differentiation is influenced by mechanical forces |
| Funding Source: | Children's Research Foundation, Children's Memorial Hospital |
| Role: | Principal Investigator |
| | |
| --- | --- |
| Title: | |
| Funding Source: | Merck/UNCF Biomedical Foundation |
| Role: | Principal Investigator |
| | |
| --- | --- |
| Title: | In Vivo study of the use of antibiotic loaded biodegradable matrices in the treatment of osteomyelitis |
| Funding Source: | MIT Undergraduate Research Grant |
| Role: | Co-Investigator |
| | |
| --- | --- |
| Title: | R. Lee Clark Fellowship Grant Proposal |
| Funding Source: | The University of Texas M.D. Anderson Cancer Center |
| Role: | Principal Investigator-MDACC |
| | |
| --- | --- |
| Title: | Using telemonitoring to optimize the mobility of cancer survivors with skeletal metastases after surgery to preserve limb function |
| Funding Source: | The University of Texas MD Anderson Cancer Center Cancer Survivorship Research RFA |
| Role: | Principal Investigator |
| | |
| --- | --- |
| Title: | Multidisciplinary Research Grant - Department of Translational Research |
| Funding Source: | The University of Texas MD Anderson Cancer Center |
| Role: | Co-Principal Investigator |