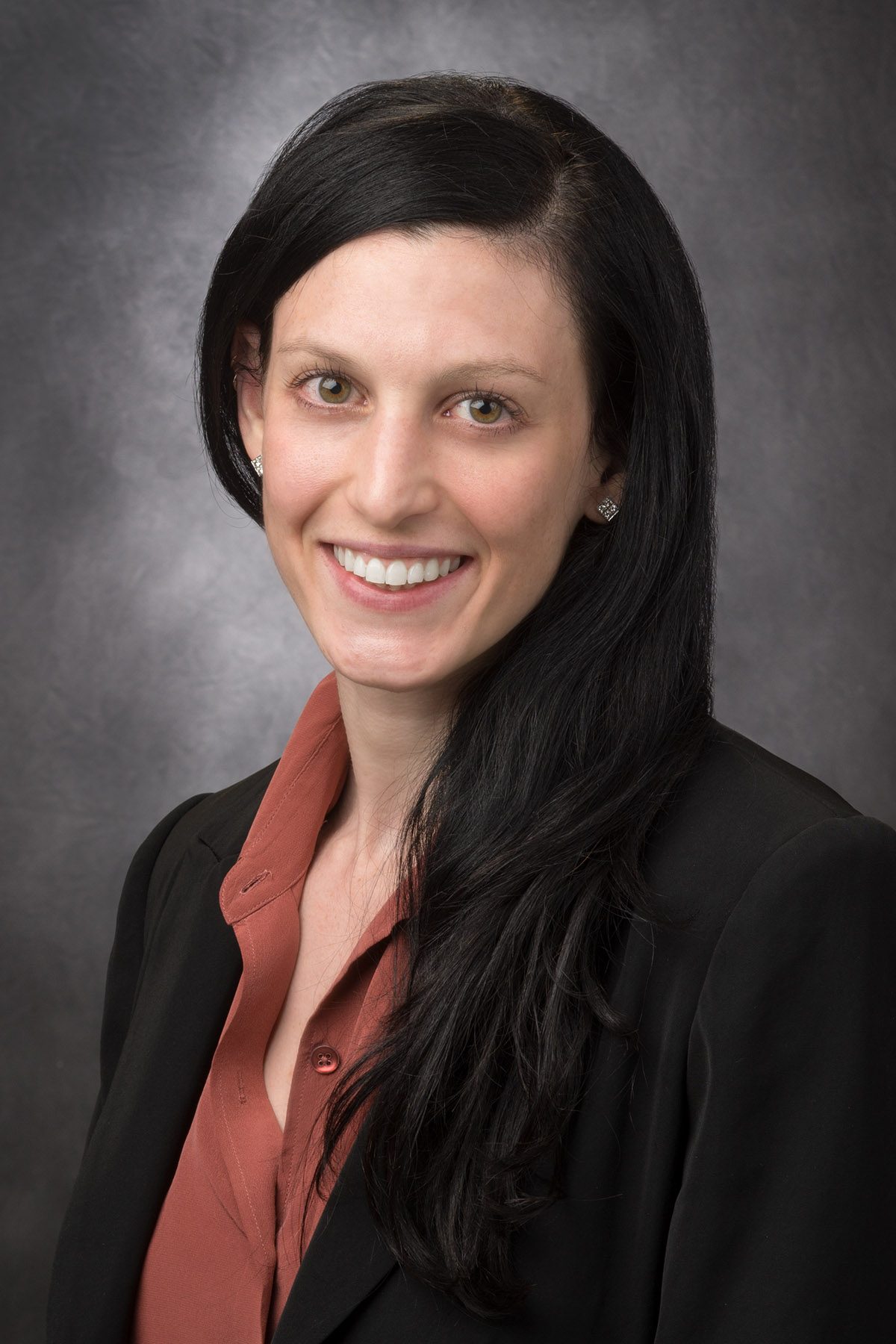 Roni Wilke, M.D., M.P.H.
Department of Gynecologic Oncology and Reproductive Medicine, Division of Surgery
About Dr. Roni Wilke
Dr. Wilke is an assistant professor in the Department of Gynecologic Oncology and Reproductive Medicine at the University of Texas MD Anderson Cancer Center. She completed her medical education at Dartmouth Medical school, residency training at Brigham and Women's Hospital and Massachusetts General Hospital, and fellowship training at MD Anderson.
The ability to be the primary physician and surgeon for patients with gynecologic cancers and pre-invasive disease by administering systemic therapy and offering specialized surgery via laparoscopic, robotic, and open approaches is her calling. She is committed to providing the highest quality evidence-based, multidisciplinary, and honest care to her patients. Her research interests include prevention of hereditary cancer, fertility sparing approaches in young patients with gynecologic cancer, surgical outcomes, and financial barriers to cancer care. She has authored and co-authored original research in numerous peer-reviewed journals.
Read More
Primary Appointment
Assistant Professor, Department of Gynecologic Oncology and Reproductive Medicine, The University of Texas MD Anderson Cancer Center, Houston, TX
Degree-Granting Education
| | |
| --- | --- |
| 2020 | University of Texas School of Public Health, Houston, TX, USA, MPH, Epidemiology |
| 2015 | Geisel School of Medicine at Dartmouth, Hanover, NH, USA, MD, Obstetrics |
| 2011 | Dartmouth College, Hanover, NH, USA, BA, Neuroscience |
Postgraduate Training
| | |
| --- | --- |
| 2019-2023 | Clinical Fellowship, Gynecologic Oncology, The University of Texas M.D. Anderson Cancer Center, Houston, TX |
| 2015-2019 | Clinical Residency, Obstetrics and Gynecology, Brigham and Women's Hospital and Massachusetts General Hospital, Boston, MA |
| | |
| --- | --- |
| 2020 | Merit Award Recipient, The American Society of Clinical Oncology |
| 2017 | New England Association for Gynecologic Oncology Award for Best Research Presentation |
| 2017 | Excellent Resident Teacher, Brigham and Women's Hospital and Massachusetts General Hospital |
| 2015 | Alpha Omega Alpha, Geisel School of Medicine at Dartmouth |
| 2015 | Dartmouth-Mosenthal Surgical Society, Geisel School of Medicine at Dartmouth |
| 2015 | The Saul Blatman Award for Excellence in Maternal and Child Health, Geisel School of Medicine at Dartmouth |
| 2015 | The Dean's Medal for Best Academic Record in the Graduating Class, Gesiel School of Medicine at Dartmouth |
| 2011 | Marcus Heiman-Martin Rosenthal '56 Achievement Award for Achievement in the Arts: Dance, Dartmouth College |
| 2011 | Neuroscience Department Nomination for the Jonathan B. Rintel's Prize for the best Honors Thesis, Dartmouth College |
| 2011 | Dean's Plate Award for Academic Honors and Service to the Community, Dartmouth College |
| 2010 | David C. Hodgson Endowment for Undergraduate Research Award, Dartmouth College |