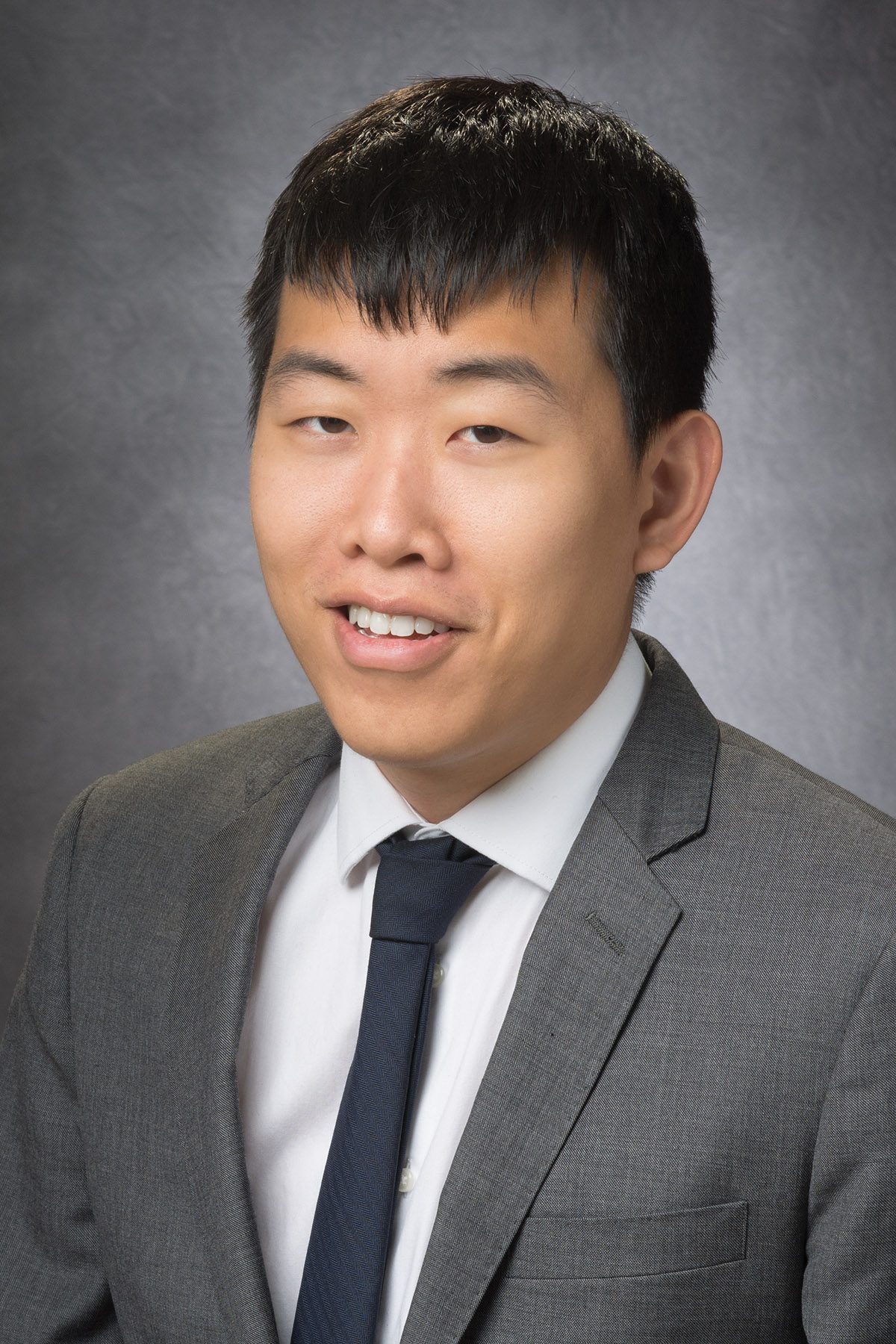 Ryan Sun, Ph.D.
Department of Biostatistics, Division of Basic Sciences
Primary Appointment
Assistant Professor, Department of Biostatistics, Division of Basic Science Research, The University of Texas MD Anderson Cancer Center, Houston, TX
Degree-Granting Education
| | |
| --- | --- |
| 2017 | Harvard University, Boston, MA, USA, PHD, Biostatistics |
| 2014 | Harvard University, Boston, MA, USA, MA, Biostatistics |
| 2012 | Columbia University, New York, NY, USA, BS, Applied Mathematics |
Postgraduate Training
| | |
| --- | --- |
| 2017-2019 | Research Fellowship, Harvard University, Boston, MA |
| | |
| --- | --- |
| 2018 | New Researchers Conference Travel Award, IMS |
| 2017 | Postdoctoral Travel Award, Harvard Program in Quantitative Genomics |
| 2017 | Distinguished Student Paper Award, ENAR |
| 2015 | Distinction in Teaching Award, Harvard University |
| 2014 | Distinction in Teaching Award, Harvard University |
| 2013 | Cyprus Travel Grant, Harvard-Cyprus Program |
| 2008 | Lauren P. Breakiron Scholar, Columbia University |
American Statistical Association
Member, 2017 - Present
American Society of Human Genetics
Member, 2017 - Present
Peer-Reviewed Articles
Sun R, Xu M, Li X, Gaynor S, Zhou H, Li Z, Bosse Y, Lam S, Tsao M, Tardon A, Chen C, Doherty J, Goodman G, Bojesen S, Landi M, Johansson M, Field J, Bickeboller H, Wichmann H, Risch A, Rennert G, Arnold S, Wu X, Melander O, Brunnstrom H, Le Marchand L, Liu G, Andrew A, Duell E, Kiemeney L, Shen H, Haugen A, Johansson M, Grankvist K, Caporaso N, Woll P, Teare M, Scelo G, Hong Y, Yuan, J, Lazarus P, Schabath M, Aldrich M, Albanes D, Mak R, Barbie D, Brennan P, Hung R, Amos C, Christiani D, Lin X

. Integration of multiomic annotation data to prioritize and characterize inflammation and immune‐related risk variants in squamous cell lung cancer. Genetic Epidemiology 45(1), 2021.

Sun R, Wang Z, Claus Henn B, Su L, Lu Q, Lin X, Wright RO, Bellinger DC, Kile M, Mazumdar M, Tellez-Rojo MM, Schnaas L, Christiani DC

. Identification of novel loci associated with infant cognitive ability. Mol Psychiatry 25(11):3010-3019, 2020. e-Pub 2018. PMID: 30120420.

Colina A, Hwang H, Wang H, Katz MHG, Sun R, Lee JE, Thomas J, Tzeng CW, Wolff RA, Raghav K, Overman MJ

. Natural history and prognostic factors for localised small bowel adenocarcinoma. ESMO Open 5(6), 2020. PMID: 33188051.

Deng Q, Han G, Puebla-Osorio N, Chun M, Ma J, Strati P, Chasen B, Dai E, Dang M, Jain N, Yang H, Wang Y, Zhang S, Wang R, Chen R, Showell J, Ghosh S, Patchva S, Zhang Q, Sun R, Hagemeister F, Fayad L, Samaniego F, Lee HC, Nastoupil LJ, Fowler N, David RE, Westin J, Neelapu SS, Wang L, Green MR

. Characteristics of anti-CD19 CAR T cell infusion products associated with efficacy and toxicity in patients with large B cell lymphomas. Nature Medicine, 2020.

Li X, Li Z, Zhou H, Gaynor SM, Liu Y, Chen H, Sun R, Dey R, Arnett DK, Aslibekyan S, Ballantyne CM, Bielak LF, Blangero J, Boerwinkle E, Bowden DW, Broome JG, Conomos MP, Correa A, Cupples LA, Curran JE, Freedman BI, Guo X, Hindy G, Irvin MR, Kardia SLR, Kathiresan S, Khan AT, Kooperberg CL, Laurie CC, Liu XS, Mahaney MC, Manichaikul AW, Martin LW, Mathias RA, McGarvey ST, Mitchell BD, Montasser ME, Moore JE, Morrison AC, O'Connell JR, Palmer ND, Pampana A, Peralta JM, Peyser PA, Psaty BM, Redline S, Rice KM, Rich SS, Smith JA, Tiwari HK, Tsai MY, Vasan RS, Wang FF, Weeks DE, Weng Z, Wilson JG, Yanek LR, NHLBI Trans-Omics for Precision Medicine (TOPMed) Consortium, TOPMed Lipids Working Group, Neale BM, Sunyaev SR, Abecasis GR, Rotter JI, Willer CJ, Peloso GM, Natarajan P, Lin X

. Dynamic incorporation of multiple in silico functional annotations empowers rare variant association analysis of large whole-genome sequencing studies at scale. Nat Genet 52(9):969-983, 2020. e-Pub 2020. PMID: 32839606.

Zhu L, Tong X, Cai D, Li Y, Sun R, Srivastava DK, Hudson MM

. Maximum likelihood estimation for the proportional odds model with mixed interval-censored failure time data. Journal of Applied Statistics, 2020.

Park HR, Sun R, Panganiban R, Christiani DC, Lu Q

. MicroRNA-124 Reduces Arsenic-induced Endoplasmic Reticulum Stress and Neurotoxicity and is Linked with Neurodevelopment in Children. Scientific Reports, 2020.

Sun R, Lin X

. Genetic Variant Set-Based Tests Using the Generalized Berk-Jones Statistic with Application to a Genome-Wide Association Study of Breast Cancer. J Am Stat Assoc 115(531):1079-1091, 2020. e-Pub 2019. PMID: 33041403.

Gaynor SM, Sun R, Lin X, Quackenbush J

. Identification of differentially expressed gene sets using the Generalized Berk-Jones statistica. Bioinformatics 35(22):4568-4576, 2019. e-Pub 2019. PMID: 31062858.

Sun R, Hui S, Bader GD, Lin X, Kraft P

. Powerful gene set analysis in GWAS with the Generalized Berk-Jones statistic. PLoS Genet 15(3):e1007530, 2019. e-Pub 2019. PMID: 30875371.

Orkaby AR, Rich MW, Sun R, Lux E, Wei LJ, Kim DH

. Pravastatin for Primary Prevention in Older Adults: Restricted Mean Survival Time Analysis. J Am Geriatr Soc 66(10):1987-1991, 2018. e-Pub 2018. PMID: 30251369.

Sun R, Carroll RJ, Christiani DC, Lin X

. Testing for gene-environment interaction under exposure misspecification. Biometrics 74(2):653-662, 2018. e-Pub 2017. PMID: 29120492.

Wang Z, Claus Henn B, Wang C, Wei Y, Su L, Sun R, Chen H, Wagner PJ, Lu Q, Lin X, Wright R, Bellinger D, Kile M, Mazumdar M, Tellez-Rojo MM, Schnaas L, Christiani DC

. Genome-wide gene by lead exposure interaction analysis identifies UNC5D as a candidate gene for neurodevelopment. Environ Health 16(1):81, 2017. e-Pub 2017. PMID: 28754176.

Sun R, Bouchard MB, Hillman EM

. SPLASSH: Open source software for camera-based high-speed, multispectral in-vivo optical image acquisition. Biomed Opt Express 1(2):385-397, 2010. e-Pub 2010. PMID: 21258475.

Yam C, Rauch GM, Rahman T, Karuturi M, Ravenberg E, White J, Clayborn A, McCarthy P, Abouharb S, Lim B, Litton JK, Ramirez DL, Saleem S, Stec J, Symmans WF, Huo L, Damodaran S, Sun R, Moulder SL

. A phase II study of Mirvetuximab Soravtansine in triple-negative breast cancer. Invest New Drugs. e-Pub 2020. PMID: 32984932.
Letters to the Editor
| | |
| --- | --- |
| Title: | Cancer Center Support Grant - Biostatistics Resource Group (BRG) |
| Funding Source: | NIH/NCI |
| Role: | Biostatistician |
| | |
| --- | --- |
| Title: | MD Anderson Oropharynx Program - Biostatistics and Data Integration |
| Funding Source: | Stiefel Research Fund |
| Role: | Biostatistician |