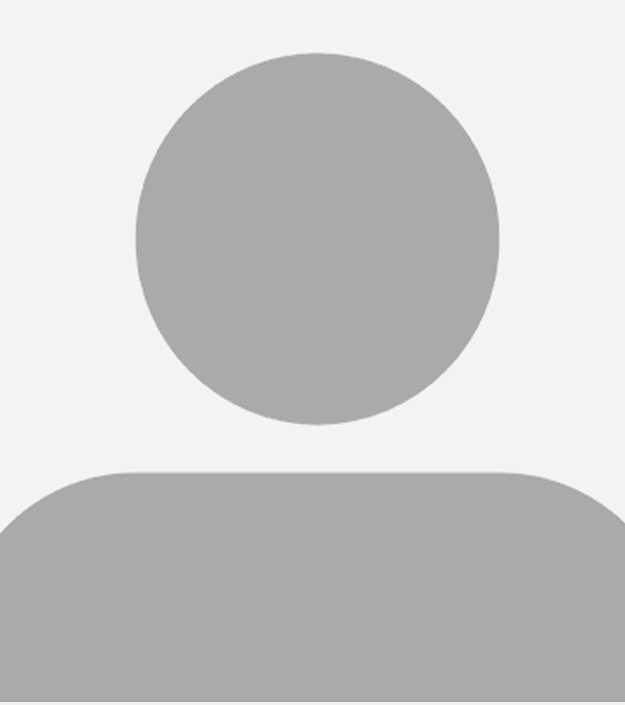 Saadia A. Faiz, MD
Department of Pulmonary Medicine, Division of Internal Medicine
Primary Appointment
Associate Professor, Department of Pulmonary Medicine, Division of Internal Medicine, The University of Texas MD Anderson Cancer Center, Houston, TX
Dual/Joint/Adjunct Appointment
Assistant Professor, Division of Internal Medicine, Texas A&M Health Science Center College of Medicine, College Station, TX
Degree-Granting Education
| | |
| --- | --- |
| 1999 | The University of Texas Medical School at Houston, Houston, TX, USA, MD, Medicine |
| 1995 | Trinity University, San Antonio, TX, USA, BS, Chemistry |
Postgraduate Training
| | |
| --- | --- |
| 2006-2007 | Clinical Fellowship, Sleep, The University of Texas Medical School at Houston, Houston, TX |
| 2003-2006 | Clinical Fellowship, Pulmonary and Critical Care, The University of Texas Medical School at Houston, Houston, TX |
| 1999-2002 | Clinical Residency, Internal Medicine, The University of Texas Medical School at Houston, Houston, TX |
| | |
| --- | --- |
| 2007 | Sleep Medicine, American Board of Internal Medicine |
| 2006 | Critical Care Medicine, American Board of Internal Medicine |
| 2005 | Pulmonary Medicine, American Board of Internal Medicine |
| 2003 | Internal Medicine, American Board of Internal Medicine |
Administrative Appointments/Responsibilities
Assistant Program Director, Department of Pulmonary Medicine, The University of Texas MD Anderson Cancer Center, Houston, TX, 2016 - Present
Medical Director, Department of Pulmonary Medicine, Cardiopulmonary Center, Pulmonary Function Test Lab, The University of Texas MD Anderson Cancer Center, Houston, TX, 2010 - 2016
Rotation Site Director, Department of Pulmonary Medicine, The University of Texas MD Anderson Cancer Center, Houston, TX, 2008 - Present
Medical Billing Liaison, Department of Pulmonary Medicine, The University of Texas MD Anderson Cancer Center, Houston, TX, 2007 - Present
Institutional Committee Activities
Member, Internal Medicine Housestaff Training Program, 2011 - 2012
Member, Graduate Medical Education Institutional Review Sub-committee, 2011 - Present
Member, Sepsis Collaborative Committee, 2011 - Present
Member, Senate Education Committee, 2010 - 2012
Senator, Faculty Senate, 2009 - 2012
Member, Cardiopulmonary and Resuscitation Committee, 2009 - 2012
| | |
| --- | --- |
| 1991 | Valedictorian, Cypress Creek High School |
American College of Chest Physicians
Fellow, 2009 - Present
Pulmonary Hypertension Association
Member, 2008 - Present
American Academy of Sleep Medicine
Member, 2006 - Present
American College of Chest Physicians
Member, 2004 - Present
American Thoracic Society
Member, 2004 - Present
Harris County Medical Society, Houston, TX
Member, 1999 - Present
Texas Medical Association, Houston, TX
Member, 1999 - Present
Peer-Reviewed Articles
Faiz SA, Balachandran DD, Hessel AC, Lei X, Beadle BM, William WN, Bashoura L

. Sleep-Related Breathing Disorders in Patients with Tumors in the Head and Neck Region. Oncologist 19(11):1200-1206, 2014. e-Pub 2014. PMID: 25273079.

Faiz SA, Ordonez NG, Morice RC, Bashoura L, Jimenez CA

. Bronchial Chloroma. Am J Respir Crit Care Med 190(2):e5-e6, 2014. PMID: 25025362.

Ost DE, Jimenez CA, Lei X, Cantor SB, Grosu HB, Lazarus DR, Faiz SA, Bashoura L, Shannon VR, Balachandran DD, Noor LZ, Hashmi YB, Casal RF, Morice RC, Eapen GA

. Quality-adjusted Survival Following Treatment of Malignant Pleural Effusions with Indwelling Pleural Catheters. Chest 145(6):1347-56, 2014. e-Pub 2014. PMID: 24480929.

Faiz SA, Bashoura L, Lei X, Sampat KR, Brown TC, Eapen GA, Morice RC, Ferrajoli A, Jimenez CA

. Pleural Effusions in Patients with Acute Leukemia and Myelodysplastic Syndrome. Leuk Lymphoma 54(2):329-35, 2013. e-Pub 2012. PMID: 22812422.

Casal RF, Bashoura L, Ost DE, Chiu HT, Faiz SA, Jimenez CA, Morice RC, Eapen GA

. Detecting Medical Device Complications: Lessons from an Indwelling Pleural Catheter Clinic. Am J Med Qual 28(1):69-75, 2013. e-Pub 2012. PMID: 22763365.

Almeida FA, Bruno DS, Faiz SA, Hinrichs B, Eapen GA, Bashoura L

. Hemothorax Treated With Indwelling Tunneled Pleural Catheter. Are All Hemothoraces the Same?. J Bronchol Intervent Pulmonol 18(3):261-4, 2011. PMID: 23208571.

Murthy JN, van Jaarsveld J, Fei J, Pavlidis I, Harrykissoon RI, Lucke JF, Faiz SA, Castriotta RJ

. Thermal Infrared Imaging: a Novel Method to Monitor Airflow During Polysomnography. Sleep 32(11):1521-7, 2009. PMID: 19928392.

Faiz SA, Neale B, Rios E, Campos T, Parsley E, Patel B, Ostrosky-Zeichner L

. Risk-Based Fluconazole Prophylaxis of Candida Bloodstream Infection in a Medical Intensive Care Unit. Eur J Clin Microbiol Infect Dis 28(6):689-92, 2009. e-Pub 2008. PMID: 19011913.

Lal R, Faiz SA, Garg RK, Baweja KS, Guntupalli J, Finkel KW

. Use of Continuous Venovenous Hemodiafiltration in a Case of Severe Phenobarbital Poisoning. Am J Kidney Dis 48(2):e13-5, 2006. PMID: 16860181.

Fred H, Faiz S, Sack K.

. Diarrhea+Balanitis= Reactive Arthritis. Pract Gastroenterol 26(11):62, 2002.

Fred H, Salazar C, Faiz S

. Pulsatile Metastases: What Every Medical Practitioner Should Know. Pract Gastroenterol 26(10):39, 2002.

Plummer B, Faiz S, Wiederhold T, Wooten M, Agyin J, Krause K, Miller M, Watson W.

. Stereochemical Facial Selectivity of the Diels-Alder Reaction of Benz [a] aceanthrylene and 1,4 Diphenylbenz [a] aceanthrylene. J Org Chem 62:9240, 1997.
Invited Articles
Faiz SA, Sandeep S, Jimenez CA. Pleural effusions in acute and chronic leukemia and myelodysplastic syndrome. Current Opinion 20(4):340-6, 2014. e-Pub 2012. PMID: 24811835.
Abstracts
Keus L, Bashoura L, Morice R, Blanco D, Kellner C, Lei X, Faiz SA

. Pulmonary Function Testing in Patients with Tracheostomies. Chest, 2012.
Book Chapters
George M, Campagna MC, Babber P, Faiz S. Pulmonary and Airway Emergencies. In: Oncologic Emergencies. Springer Science+Business Media, 2015.
Faiz S, Bashoura L, Balachandran D. Sleep and Cancer. In: Cancer Rehabilitation Cancer Rehabilitation Medicine Quick Reference book. Demos, 2013.
Shannon VR, Faiz S. Heart-Lung Interactions in the Cancer Patient. In: In Cancer and the Heart. BC Decker, 2013.
Shannon VR, Eapen GA, Jimenez CA, Morice RC, Travis EL, Bashoura L, Safdar A, Adachi R, Balachandran D, Faiz S, Dickey BF. Respiratory Complications, Pulmonary Hypertension. In: Cancer Medicine. Holland-Frei, 2010.
Faiz S. Chronic Cough. In: Case Files: Internal Medicine. McGraw-Hill: New York, 2004.
Faiz S. Chronic Obstructive Pulmonary Disease. In: Case Files: Internal Medicine. McGraw-Hill: New York, 2004.
Letters to the Editor
Grosu HB, Eapen GA, Morice RC, Ost DE, Bashoura L, Faiz SA, Jimenez CA. Complications of removal of indwelling pleural catheters. Chest 142: 1071; author reply 1071-2, 2012.