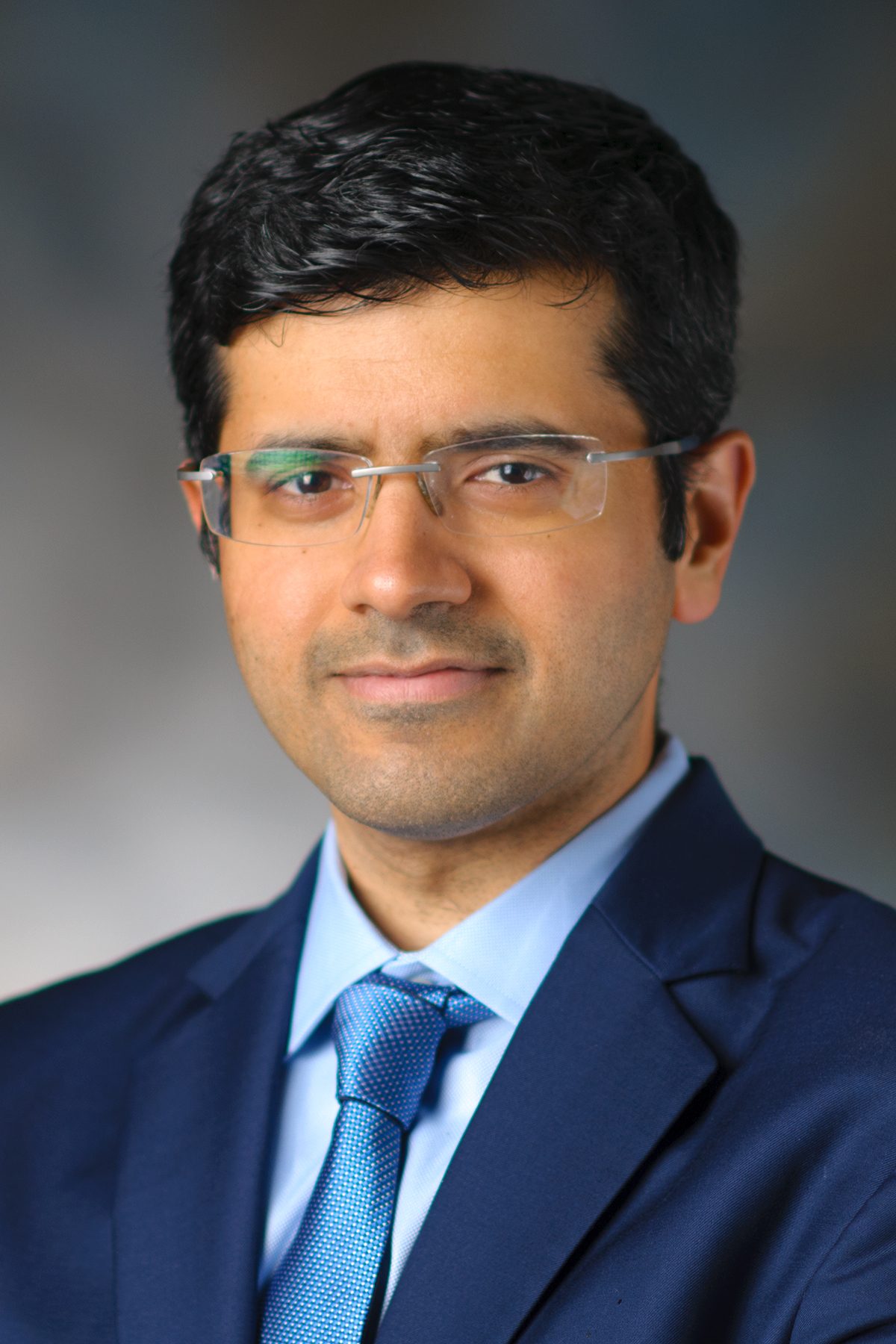 Sahil K. Kapur, MD
Department of Plastic Surgery, Division of Surgery
Degree-Granting Education
| | |
| --- | --- |
| 2009 | University of Virginia, Charlottesville, VA, USA, MD, Medicine |
| 2005 | Cornell University, Ithaca, NY, USA, BS, Electrical and Computer Engineering |
Postgraduate Training
| | |
| --- | --- |
| 2015-2016 | Microsurgical Fellowship Program, The University of Texas MD Anderson Cancer Center, Houston, TX |
| 2012-2013 | Plastic Surgery Research Fellowship, University of Wisconsin, Madison, WI |
| 2009-2015 | Integrated Plastic Surgery Residency Program, Division of Plastic and Reconstructive Surgery, University of Wisconsin, Madison, WI |
Academic Appointments
Assistant Professor, Department of Plastic Surgery, Division of Surgery, The University of Texas MD Anderson Cancer Center, Houston, TX, 2016 - 2022
| | |
| --- | --- |
| 2013 | Best Basic Science Paper Award, Midwestern Association of Plastic Surgeons, Chicago, IL |
| 2013 | Best Basic Science Paper Award, Surgery Senior Resident's Conference, San Diego, CA |
| 2010 | Henry M. Castello M.D. Memorial Award for Outstanding Resident 2009-10, University of Wisconsin, Madison, WI |
| 2010 | First Year Resident of the Year Award, Division of Transplantation Surgery, University of Wisconsin, Madison, WI |
| 2009 | Larry S. Nichter Medical Student Research Award in Plastic Surgery, University of Virginia, Charlottesville, VA |
Houston Society of Plastic Surgeons
Member, 2017 - Present
American Society of Plastic Surgeons
Member, 2016 - Present
Plastic Surgery Research Council
Resident Member, 2013 - 2016
Peer-Reviewed Articles
Bailey CM, Asaad M, Boukovalas S, Lin YL, Kothamasu V, Kapur SK, Villa MT, Butler CE, Offodile AC

. Understanding the Relationship Between Breast Reconstruction Sub-type and Risk of Financial Toxicity: A Single-Institution Pilot Study. Plast Reconstr Surg 148(1):1e-11e, 2021. PMID: 34181599.

Olenczak JB, Ford JR, Mericli AF, Adelman DM, Chang EI, Hanasono MM, Esmaeli B, Kapur SK

. Surgical and Ophthalmologic Outcomes of Reconstruction in Patients Treated with Eye-Sparing Surgery and Radiation Therapy for Tumors of the Lacrimal Drainage Apparatus. Ann Plast Surg 86(3):292-297, 2021. PMID: 33555683.

Akdeniz-Dogan Z, Roubaud MS, Kapur SK, Liu J, Yu P, Selber JC, Mericli AF

. Free Flap Reconstruction of Posterior Trunk Soft-Tissue Defects: Single-Institution Experience and Systematic Literature Review. Plast Reconstr Surg 147(3):728-740, 2021. PMID: 33587562.

Bishop SN, Asaad M, Liu J, Chu CK, Clemens MW, Kapur S, Largo RD, Selber JC

. Robotic Harvest of the Deep Inferior Epigastric Perforator (RoboDIEP) Flap for Breast Reconstruction: A Case Series. Plast Reconstr Surg, 2021.

Hanson SE, Kapur SK, Hwang RF, Dryden MS

. Autologous Fat Grafting in Breast Reconstruction: Implications for Follow-up and Surveillance. Gland Surgery Special Series: New Frontiers in Breast Reconstruction, 2021.

Hanson SE, Kapur SK, Hwang RF, Dryden MS

. Autologous fat grafting in breast reconstruction: implications for follow-up and surveillance. Gland Surg. e-Pub 2020.

Kapur SK, Liu J, Baumann DP, Butler CE

. Surgical Outcomes in Lateral Abdominal Wall Reconstruction: A Comparative Analysis of Surgical Techniques. J Am Coll Surg 229(3):267-276, 2019. e-Pub 2019. PMID: 30998975.

Kapur SK, Richner TJ, Brodnick SK, Williams JC, Poore SO

. Optical Feedback Control and Electrical-Optical Costimulation of Peripheral Nerves. Plast Reconstr Surg 138(3):451e-60e, 2016. PMID: 27556620.

Kapur SK, Dos-Anjos Vilaboa S, Llull R, Katz AJ

. Adipose tissue and stem/progenitor cells: discovery and development. Clin Plast Surg 42(2):155-67, 2015. PMID: 25827560.

Brodnick SK, Hayat MR, Kapur S, Richner TJ, Nonte MW, Eliceiri KW, Krugner-Higby L, Williams JC, Poore SO

. A chronic window imaging device for the investigation of in vivo peripheral nerves. 36th Annual International Conference of the IEEE Engineering in Medicine and Biology Society:1985-1988, 2014.

Kapur SK, Katz AJ

. Review of the adipose derived stem cell secretome. Biochimie 95(12):2222-8, 2013. e-Pub 2013. PMID: 23770442.

Kapur SK, Wang X, Shang H, Yun S, Li X, Feng G, Khurgel M, Katz AJ

. Human adipose stem cells maintain proliferative, synthetic and multipotential properties when suspension cultured as self-assembling spheroids. Biofabrication 4(2):025004, 2012. e-Pub 2012. PMID: 22522924.

Amos PJ, Kapur SK, Stapor PC, Shang H, Bekiranov S, Khurgel M, Rodeheaver GT, Peirce SM, Katz AJ

. Human adipose-derived stromal cells accelerate diabetic wound healing: impact of cell formulation and delivery. Tissue Eng Part A 16(5):1595-606, 2010. PMID: 20038211.

Bailey AM, Kapur SK, Katz AJ

. Characterization of adipose-derived stem cells: an update. Current stem cell research and therapy 5(2):95-102, 2010.

Esch MB, Kapur SK, Irizarry G, Genova V

. Influence of master fabrication techniques on the characteristics of embossed microfluidic channels. Lab on a Chip 3(2):121-7, 2003.
Editorials
Kapur SK, Hanson SE. Commentary: Immediate reconstruction of the radiated breast: Recent trends contrary to traditional standards [Ann Surg Onc 22:2551-2559, 2015]. Breast Diseases: A Year Book Quarterly 27(1):57-59, 2016.
Abstracts
Asaad M, Baumann D, Kapur S, Mericli A, Liu J, Butler CE

. Does Acellular Dermal Matrix Provide Durable Long Term Outcomes in Abdominal Wall Reconstruction Patients. Journal of the American College of Surgeons 231(4):S223, 2020.

Asaad M, Baumann D, Kapur S, Mericli A, Adelman D, Liu J, Butler CE

. Does Biologic Mesh Type Impact Outcomes in Complex Abdominal Wall Reconstruction. Journal of the American College of Surgeons 231(4):e124-e125, 2020.
Book Chapters
Kapur SK, Katz AJ. Multipotential aspects of adipose tissue derived stem cells and their spheroids. In: Stem cells in aesthetic procedures: art, science and clinical techniques. Springer: Berlin, 181-189, 2014.
Kapur SK, Poore SO. General principles of nerve repair and neural recovery. In: Extremity replantation: a comprehensive guide. Springer: Media, PA, 2014.
Kapur SK, Bentz ML. Pediatric tumors. In: Craniofacial, head and neck surgery. Elsevier: China, 877-892, 2013.
Kapur SK, King TW. The skin and the physiology of normal wound healing. In: ACS surgery: principles and practice. Decker Intellectual Properties: Philadelphia, PA, 2-20, 2012.