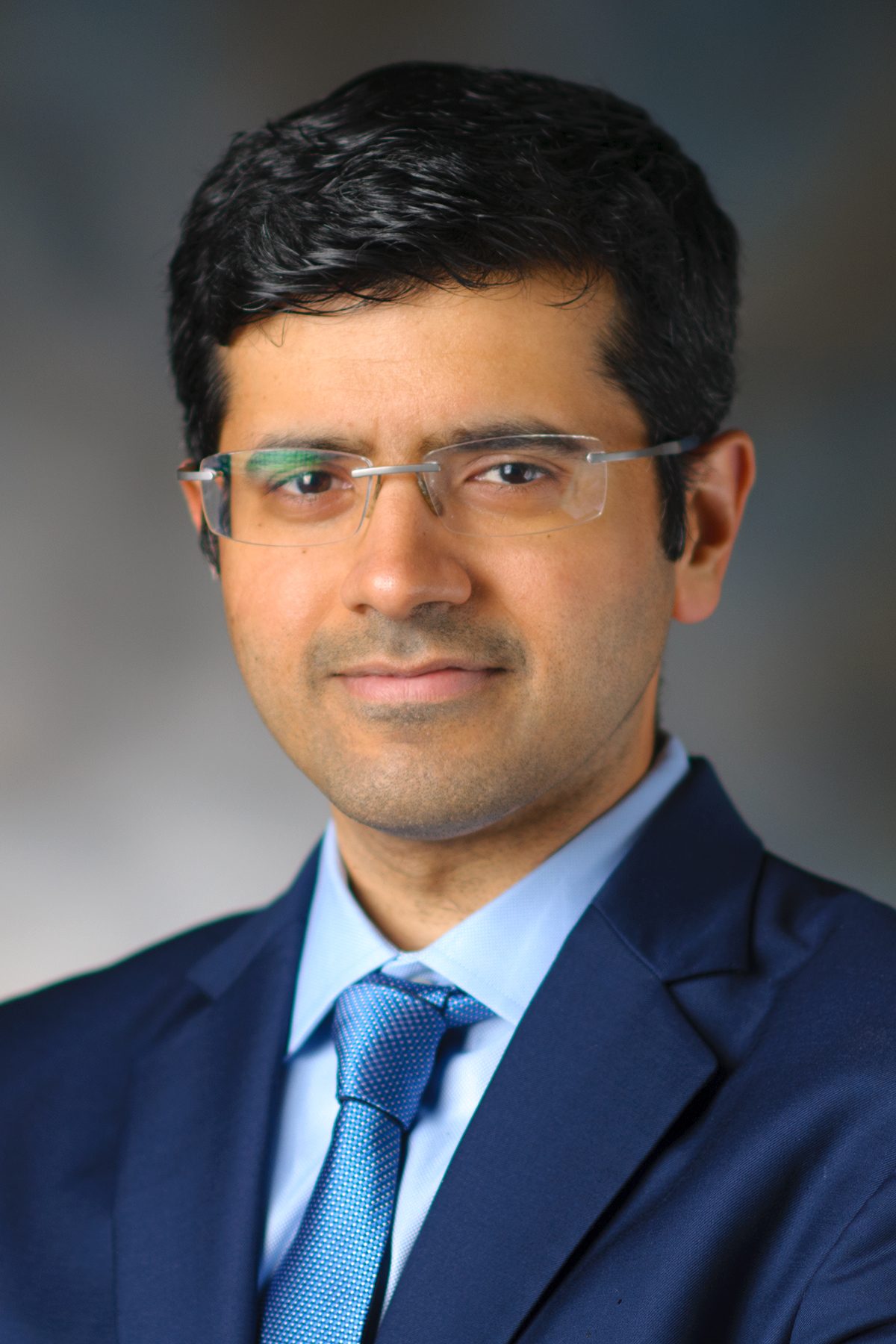 Sahil K. Kapur, MD
Department of Plastic Surgery, Division of Surgery
Primary Appointment
Assistant Professor, Department of Plastic Surgery, Division of Surgery, The University of Texas MD Anderson Cancer Center, Houston, TX
Degree-Granting Education
| | |
| --- | --- |
| 2009 | University of Virginia, Charlottesville, VA, USA, MD, Medicine |
| 2005 | Cornell University, Ithaca, NY, USA, BS, Electrical and Computer Engineering |
Postgraduate Training
| | |
| --- | --- |
| 2015-2016 | Microsurgical Fellowship Program, The University of Texas MD Anderson Cancer Center, Houston, TX |
| 2012-2013 | Plastic Surgery Research Fellowship, University of Wisconsin, Madison, WI |
| 2009-2015 | Integrated Plastic Surgery Residency Program, Division of Plastic and Reconstructive Surgery, University of Wisconsin, Madison, WI |
| | |
| --- | --- |
| 2013 | Best Basic Science Paper Award, Midwestern Association of Plastic Surgeons, Chicago, IL |
| 2013 | Best Basic Science Paper Award, Surgery Senior Resident's Conference, San Diego, CA |
| 2010 | Henry M. Castello M.D. Memorial Award for Outstanding Resident 2009-10, University of Wisconsin, Madison, WI |
| 2010 | First Year Resident of the Year Award, Division of Transplantation Surgery, University of Wisconsin, Madison, WI |
| 2009 | Larry S. Nichter Medical Student Research Award in Plastic Surgery, University of Virginia, Charlottesville, VA |
Houston Society of Plastic Surgeons
Member, 2017 - Present
American Society of Plastic Surgeons
Member, 2016 - Present
Plastic Surgery Research Council
Resident Member, 2013 - 2016
Peer-Reviewed Articles
Kapur SK, Richner TJ, Brodnick SK, Williams JC, Poore SO

. Optical Feedback Control and Electrical-Optical Costimulation of Peripheral Nerves. Plast Reconstr Surg 138(3):451e-60e, 2016. PMID: 27556620.

Kapur SK, Dos-Anjos Vilaboa S, Llull R, Katz AJ

. Adipose tissue and stem/progenitor cells: discovery and development. Clin Plast Surg 42(2):155-67, 2015. PMID: 25827560.

Brodnick SK, Hayat MR, Kapur S, Richner TJ, Nonte MW, Eliceiri KW, Krugner-Higby L, Williams JC, Poore SO

. A chronic window imaging device for the investigation of in vivo peripheral nerves. 36th Annual International Conference of the IEEE Engineering in Medicine and Biology Society:1985-1988, 2014.

Kapur SK, Katz AJ

. Review of the adipose derived stem cell secretome. Biochimie 95(12):2222-8, 2013. e-Pub 2013. PMID: 23770442.

Kapur SK, Wang X, Shang H, Yun S, Li X, Feng G, Khurgel M, Katz AJ

. Human adipose stem cells maintain proliferative, synthetic and multipotential properties when suspension cultured as self-assembling spheroids. Biofabrication 4(2):025004, 2012. e-Pub 2012. PMID: 22522924.

Amos PJ, Kapur SK, Stapor PC, Shang H, Bekiranov S, Khurgel M, Rodeheaver GT, Peirce SM, Katz AJ

. Human adipose-derived stromal cells accelerate diabetic wound healing: impact of cell formulation and delivery. Tissue Eng Part A 16(5):1595-606, 2010. PMID: 20038211.

Bailey AM, Kapur SK, Katz AJ

. Characterization of adipose-derived stem cells: an update. Current stem cell research and therapy 5(2):95-102, 2010.

Esch MB, Kapur SK, Irizarry G, Genova V

. Influence of master fabrication techniques on the characteristics of embossed microfluidic channels. Lab on a Chip 3(2):121-7, 2003.
Editorials
Kapur SK, Hanson SE. Commentary: Immediate reconstruction of the radiated breast: Recent trends contrary to traditional standards [Ann Surg Onc 22:2551-2559, 2015]. Breast Diseases: A Year Book Quarterly 27(1):57-59, 2016.
Book Chapters
Kapur SK, Katz AJ. Multipotential aspects of adipose tissue derived stem cells and their spheroids. In: Stem cells in aesthetic procedures: art, science and clinical techniques. Springer: Berlin, 181-189, 2014.
Kapur SK, Poore SO. General principles of nerve repair and neural recovery. In: Extremity replantation: a comprehensive guide. Springer: Media, PA, 2014.
Kapur SK, Bentz ML. Pediatric tumors. In: Craniofacial, head and neck surgery. Elsevier: China, 877-892, 2013.
Kapur SK, King TW. The skin and the physiology of normal wound healing. In: ACS surgery: principles and practice. Decker Intellectual Properties: Philadelphia, PA, 2-20, 2012.