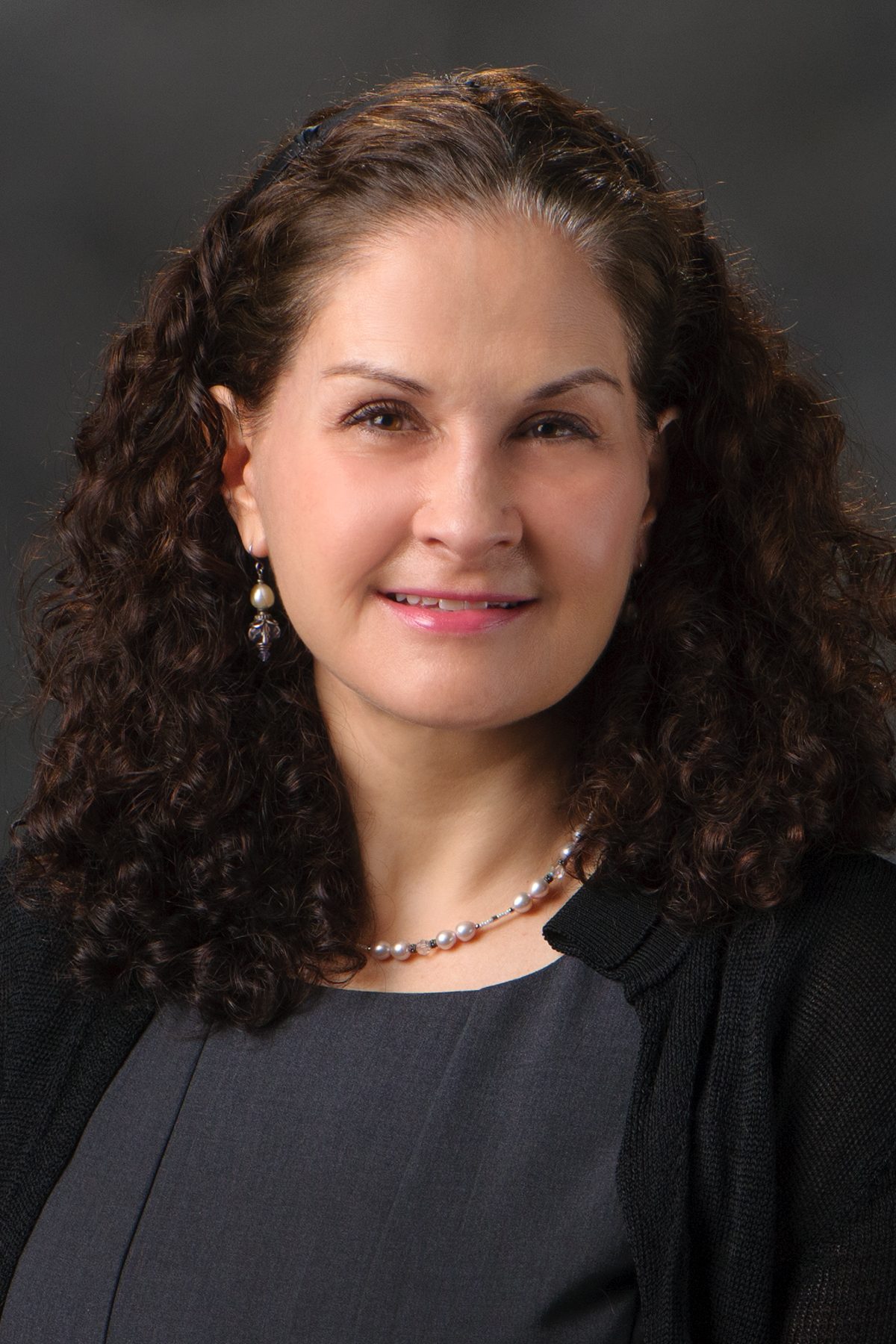 Sally R Raty, MD, MHA
Department of Anesthesiology and Perioperative Medicine, Division of Anesthesiology, Critical Care Medicine, and Pain Medicine
Present Title & Affiliation
Primary Appointment
Professor (CFA), Department of Anesthesiology and Perioperative Medicine, The University of Texas MD Anderson Cancer Center, Houston, TX
Degree-Granting Education
| | |
| --- | --- |
| 2010 | Trinity University, San Antonio, TX, USA, MHA, Healthcare Administration |
| 1988 | Baylor College of Medicine, Houston, TX, USA, MD, Doctor of Medicine |
| 1983 | Yale University, New Haven, CT, USA, BS, Biology |
Postgraduate Training
| | |
| --- | --- |
| 1990-1992 | Anesthesiology Residency, Baylor Affiliated Hospital Residency, Houston, TX |
| 1988-1989 | General Surgery Residency, Baylor Affiliated Hospital Residency Program, Houston, TX |
| | |
| --- | --- |
| 1994 | American Board of Anesthesiology |
Academic Appointments
Associate Professor, Department of Anesthesiology, Baylor College of Medicine, Houston, TX, 2007 - 2015
Assistant Professor, Department of Anesthesiology, Baylor College of Medicine, Houston, TX, 1994 - 2007
Instructor, Department of Anesthesiology, Baylor College of Medicine, Houston, TX, 1993 - 1994
Administrative Appointments/Responsibilities
Member, Mentoring Committee, Department of Anesthesiology and Perioperative Medicine, The University of Texas MD Anderson Cancer Center, Houston, TX, 2016 - Present
TPS (Teams for Patient Safety) Champion for Anesthesiology, The University of Texas MD Anderson Cancer Center, Houston, TX, 2016 - Present
Member, Blood Administration Initiative, The University of Texas MD Anderson Cancer Center, Houston, TX, 2016 - Present
Vice Chair of Academic Affairs, Department of Anesthesiology, Baylor College of Medicine, Houston, TX, 2010 - 2015
Interim Vice Chair of Academic Affairs, Department of Anesthesiology, Baylor College of Medicine, Houston, TX, 2007 - 2010
Chair, Clinical Competence Committee, Department of Anesthesiology, Baylor College of Medicine, Houston, TX, 2005 - 2015
Medical Director, Graduate Program in Nurse Anesthesia, Department of Anesthesiology, Baylor College of Medicine, Houston, TX, 2001 - 2005
Chair, Curriculum Committee, Department of Anesthesiology, Baylor College of Medicine, Houston, TX, 1998 - 2010
Chair, Resident Interview and Selection Committee, Department of Anesthesiology, Baylor College of Medicine, Houston, TX, 1997 - 2010
Director of Residency Training, Department of Anesthesiology, Baylor College of Medicine, Houston, TX, 1997 - 2010
Co-Director of Residency Training, Department of Anesthesiology, Baylor College of Medicine, Houston, TX, 1995 - 1997
Other Appointments/Responsibilities
Senior Editor, Part II Exam, American Board of Anesthesiology, Raleigh, NC, 2014 - Present
Examiner, Part II Exam, American Board of Anesthesiology, Raleigh, NC, 2008 - Present
Board of Directors, Society for Education in Anesthesia, Milwaukee, WI, 2008 - 2014
Chair Designee, Society of Education in Anesthesia, Milwaukee, WI, 2007 - 2008
Assistant Chief of Anesthesiology, Ben Taub General Hospital, Houston, TX, 2002 - 2015
Interim Chief of Anesthesiology, Ben Taub General Hospital, Houston, TX, 2001 - 2002
Simulator Trainer, Stanford Medical Center, Palo Alto, CA, 1999 - Present
Master Teacher Fellowship, Baylor College of Medicine, Nancy Searle MD, Houston, TX, 1998 - 2000
Advance Cardiac Life Support Instructor, Harris Health System, Houston, TX, 1995 - 2010
Institutional Committee Activities
Member, Innovation Challenge Team, Harris Health System, 2014 - 2015
Member, Chair Search Committee for Family and Community Medicine, Baylor College of Medicine, 2012 - 2013
Member, Quality Governance Council, Harris Health System, 2012 - 2015
Chair, Patient Safety Committee, Harris Health System, 2007 - 2012
Member, Dean's Residency Manpower Advisory Committee, Baylor College of Medicine, 2004 - 2011
Member, Promotions and Academic Achievement Committee, Baylor College of Medicine, 2004 - 2015
Chair, Pain Awareness and Management Committee, Harris Health System, 2003 - 2006
Member, Pre-Operative Screening Clinic Partnership, Ben Taub General Hospital, 2003 - 2015
Leader, Residency Review Subcommittee, Baylor College of Medicine, 2001 - 2004
Member, Medical Executive Committee, Ben Taub General Hospital, 2001 - 2012
Member, Operating Room Committee, Ben Taub General Hospital, 2001 - 2015
Member, Professional Practices Committee, Baylor College of Medicine, 1997 - 2015
Member, Special Care Committee, Harris Health System, 1995 - 2006
Member, Graduate Medical Education Committee, Baylor College of Medicine, 1995 - 2012
Member, Graduate Medical Education Committee, Baylor College of Medicine, 1995 - 2012
Consultantships
Consultant to the Department of Anesthesiology, Oman Medical Specialty Board, Muscat, Oman, 2009 - Present
| | |
| --- | --- |
| 2011 | Fullbright and Jaworski Excellence in Teaching: Educational Leadership, Baylor College of Medicine |
| 2008 | Chairman's Award, Department of Anesthesiology, Baylor College of Medicine |
| 2006 | Fulbright and Jaworski Excellence in Teaching: Teaching and Evaluation, Baylor College of Medicine |
| 2005 | Honorable Mention, Using Portfolios to Document Experience and Evaluate Resident Performance, Accreditation for Graduate Medical Education Annual Meeting |
| 2005 | Fulbright and Jaworski Excellence in Teaching: Educational Leadership, Baylor College of Medicine |
| 1994 | Golden Apple Award for Excellence in Resident Teaching, Department of Anesthesiology, Baylor College of Medicine |
| 1992 | Outstanding Resident in Cardiovascular Anesthesia, Department of Anesthesiology, Baylor College of Medicine |
| 1991 | Spent Bullet Award for Excellence in Trauma Anesthesia, Department of Anesthesiology, Baylor College of Medicine |
University of Texas MD Anderson Cancer Center Professional Liability Committee, Houston, TX
Member, 2019 - Present
Harris County Medical Society
Member, 2015 - Present
Society for Education in Anesthesia
Member, 2015 - 2016
Texas Society of Anesthesiologists
Member, 1990 - Present
American Society of Anesthesiologists
Member, 1990 - Present
Peer-Reviewed Articles
Cata JP, Bhavsar S, Hagan KB, Arunkumar R, Grasu R, Dang A, Carlson R, Arnold B, Popat K, Rao G, Potylchansky Y, Lipski I, Raty SR, Nguyen AT, McHugh T, Feng L, Rahlfs TF

. Intraoperative serum lactate is not a predictor of survival after glioblastoma surgery. J Clin Neurosci, 6201.

Raty SR, Teal CR, Nelson EA, Gill AC

. Near-peers improve patient safety training in the preclinical curriculum. Med Educ Online 22(1), 2017.

Carrick MM, Morrison CA, Tapia NM, Leonard J, Suliburk JW, Norman MA, Welsh FJ, Scott BG, Liscum KR, Raty SR, Wall MJ Jr, Mattox KL

. Intraoperative hypotensive resuscitation for patients undergoing laparotomy or thoractomy for trauma: Early termination of a randomized prospective clinical trial. J Trauma Acute Care Surg 80(6):886-896, 2016. PMID: 27015578.

Chang LC, Mahoney JJ, Raty SR, Ortiz J, Apodaca S, De La Garza R

. Neurocognitive effects following an overnight call shift on faculty anesthesiologists. Acta Anaesthesiol Scand 57(8):1051-7, 2013. e-Pub 2013. PMID: 23593975.

Chang LC, Raty SR, Ortiz J, Bailard NS, Mathew SJ

. The emerging use of ketamine for anesthesia and sedation in traumatic brain injuries. CNS Neurosci Ther 19(6):390-5, 2013. e-Pub 2013. PMID: 23480625.

Younker TD, Conlay LA, Searle NS, Khan M, Raty SR, Afifi S, Martin D, Zimmerman B, Epps JL, Rinehardt P, Stock MC, Zell C

. Performance outcomes in anesthesiology residents completing categorical (anesthesia) or advanced (nonspecific) internship training. Teach Learn Med 21(1):20-3, 2009. PMID: 19130382.

Swafford MW, Raty SR, Childres WF, Bryan RM

. Effect of decreased glucose concentration on cerebrovascular tone in vitro. J Cereb Blood Flow Metab 18(4):391-5, 1998. PMID: 9538904.

Gopinath SP, Cormio M, Ziegler J, Raty SR, Valadka A, Robertson CS

. Intraoperative jugular desaturation during surgery for traumatic intracranial hematomas. Anesth Analg 83(5):1014-21, 1996. PMID: 8895278.
Abstracts
Raty SR, Chang LC, Harbott MJ, Oswald A

. Contextualizing patient safety for anesthesiology residents: making patient safety real. Educational Showcase, Baylor College of Medicine, 2012.
Book Chapters
Raty SR, Podovei M, Munnur U, Miller A, Mattox K. Trauma During Pregnancy: Maternal Resuscitation, Rapid Response Team and Protocols. In: Shnider & Levinson's Anesthesia for Obstetrics. Lippincott Williams and Wilkins: Baltimore, 711-722, 2013.
Raty SR. Commentary. In: Chapter 18: Anesthesia, Trauma, 2007.
Raty SR. Chapter 15: Anesthesia, Trauma. In: Commentary. Moore EE, Feliciano DV, Mattox KL, 2003.
Raty SR. Chapter 15: Anesthesia, Trauma. In: Commentary. Mattox KL, Feliciano DV, Moore EE, 2000.
Coveler LA, Raty SR. Anesthesia in Head Injury. In: Neurotrauma. McGraw-Hill: New York, 185-202, 1996.
| | |
| --- | --- |
| Title: | Making Patient Safety Real: Contextualizing Patient Safety Concepts for Anesthesiology |
| Funding Source: | Fulbright & Jaworski LLP Educational Grant Fund, Baylor College of Medicine |
| Role: | Principal Investigator |