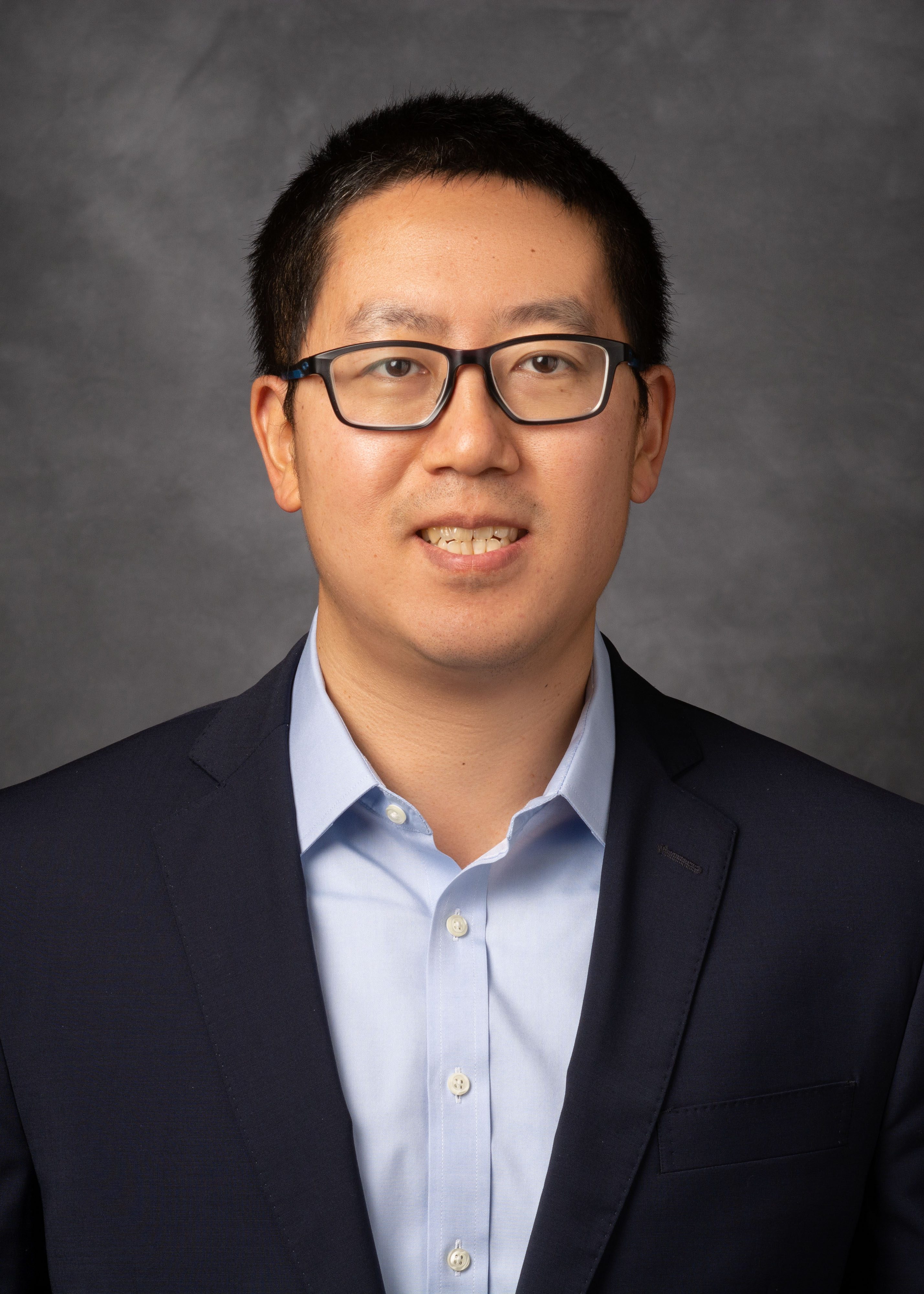 Shengqing Gu, Ph.D.
Department of Hematopoietic Biology & Malignancy, Division of Cancer Medicine
About Dr. Shengqing Gu
Shengqing (Stan) Gu graduated from University of Toronto with a PhD in Medical Biophysics and did postdoctoral training at Harvard Medical School and Dana-Farber Cancer Institute. He joined University of Texas MD Anderson Cancer Center as Assistant Professor in November 2022. He is strongly committed to the professional fulfillment and career advancement of his trainees.
Read More
Present Title & Affiliation
Primary Appointment
Assistant Professor, Department of Hematopoietic Biology and Malignancy, Division of Cancer Medicine, The University of Texas MD Anderson Cancer Center, Houston, TX
Faculty, The University of Texas Graduate School of Biomedical Sciences, Houston, TX
Our lab is interested in enhancing the efficacy of cancer immunotherapy by modulating cell-cell interactions. To achieve this goal, we integrate various cutting-edge experimental and computational approaches in the areas of functional genomics, single-cell/spatial multi-omics, data mining, machine learning, and mathematical modeling, among others. Here are several research directions in the lab:
Context-dependent gene regulation
We aim to perturb gene expression in the tumor to enhance immunotherapy with desired immunomodulatory effects. Our previous research revealed that gene expression regulation depends on the cellular genetic/epigenetic context. For example, cancer cells with different baseline NF-κB expression can show different responses to SMAC mimetics in upregulating MHC-I. Therefore, to achieve the desired immunomodulatory effects, we need rational, personalized strategies to perturb gene expression. To this end, we will integrate functional genomics, single-cell/spatial technologies, and machine learning approaches to elucidate the context-dependent gene regulation mechanisms.
Novel mechanisms of cell-cell interaction
The essence of the anti-cancer immune response lies in cell-cell interactions. Our previous research investigated multiple aspects of such interaction at different levels. We applied machine learning models to public bulk tumor gene expression data and identified SERPINB9 and MAN2A1 as regulators of cancer cells' response to cytotoxic T cells. Using in vivo CRISPR screens, we identified a ubiquitin E3 ligase, COP1, whose inhibition can alter macrophage infiltration and sensitize tumors to immunotherapy. We also identified multiple regulators of the MHC-I/II antigen presentation machinery in cancer cells that can modulate cancer-T-cell interaction. We are interested in other cell-cell interaction mechanisms in the tumor microenvironment.
Dynamics of anti-cancer immune response
With the expanding options for cancer therapy and vast possibilities for drug scheduling, we need quantitative models of the response dynamics to rationally design combination strategies. Our previous research integrated a branching model and ODE models to simulate the dynamics of ovarian cancer clinical course and predict optimal combinations of surgery and chemotherapy for this disease. We also used clonal tracing of cancer cells to characterize the dynamics and heterogeneity of response to immune checkpoint blockade therapy. We aim to further integrate experimental/clinical data and mathematical modeling to quantify the dynamics of the anti-cancer immune response, which can help us gain mechanistic insights into this biological process and optimize combination therapy strategies.
Degree-Granting Education
| | |
| --- | --- |
| 2016 | University of Toronto, Ontario, CAN, PHD, Medical Biophysics |
| 2007 | Peking University, Beijing, CHN, BS, Biological Sciences |
Postgraduate Training
| | |
| --- | --- |
| 2016-2021 | Postdoctoral Fellow, Data Science, Dana-Farber Cancer Institute, Boston, MA |
Academic Appointments
Instructor, Department of Medical Oncology, Harvard Medical School, Dana-Farber Cancer Institute, Boston, MA, 2021 - 2022
Postdoctoral Fellow, Department of Data Science, Harvard T.H. Chan School of Public Health, Dana-Farber Cancer Institute, Boston, MA, 2016 - 2021
Other Appointments/Responsibilities
Graduate Researcher, University of Toronto, University Health Network Department of Medical Biophysics, Ontario, 2008 - 2016
Technician, Chinese Academy of Sciences - Institute of Genetics and Developmental Biology, Beijing, 2007 - 2008
| | |
| --- | --- |
| 2022 | Underrepresented Early Career Scientists Travel Award, Dana-Farber Cancer Institute |
| 2021 | SITC Annual Meeting Young Investigator Travel Award, Society for Immunotherapy of Cancer |
| 2021 | AACR-Doreen J. Putrah Cancer Research Foundation Scholar-in-Training Award, American Association for Cancer Research |
| 2015 | AACR-Marsha Rivkin Center for Ovarian Cancer Research Scholar-in-Training Award, American Association for Cancer Research |
| 2014 | Department of Medical Biophysics Doctoral Completion Award, University of Toronto |
| 2011 | Department of Medical Biophysics Travel Award, University of Toronto |
| 2011 | ORT Travel Award, University Health Network |
| 2011 | Canadian Cancer Research Conference Travel Award, Canadian Cancer Research |
| 2010 | Department of Medical Biophysics Travel Award, University of Toronto |
| 2009 | University of Toronto Award Fund, University of Toronto |
| 2004 | Peking University Principal's Undergraduate Research Award, Peking University |
| 2004 | Beijing 21st Undergraduate Physics Contest 3rd Prize, Peking University |
Society for Immunotherapy of Cancer (SITC), Milwaukee, WI
Member, 2020 - Present
American Association for Cancer Research (AACR), Philadelphia, PA
Associate Member, 2011 - Present
International Society for Stem Cell Research (ISSCR), Skokie, IL
Associate Member, 2011 - 2012
University of Toronto Students for Medicare, Ontario
Steering Committee Member, 2010 - 2012
| | |
| --- | --- |
| Title: | Novel approach to sensitize acute myeloid leukemia (AML) to immunotherapy |
| Funding Source: | PhRMA Foundation |
| Role: | Principal Investigator |
| | |
| --- | --- |
| Title: | Enhancing the efficacy of immunotherapy by optimal use of SMAC mimetics |
| Funding Source: | NIH/NCI |
| Role: | Principal Investigator |