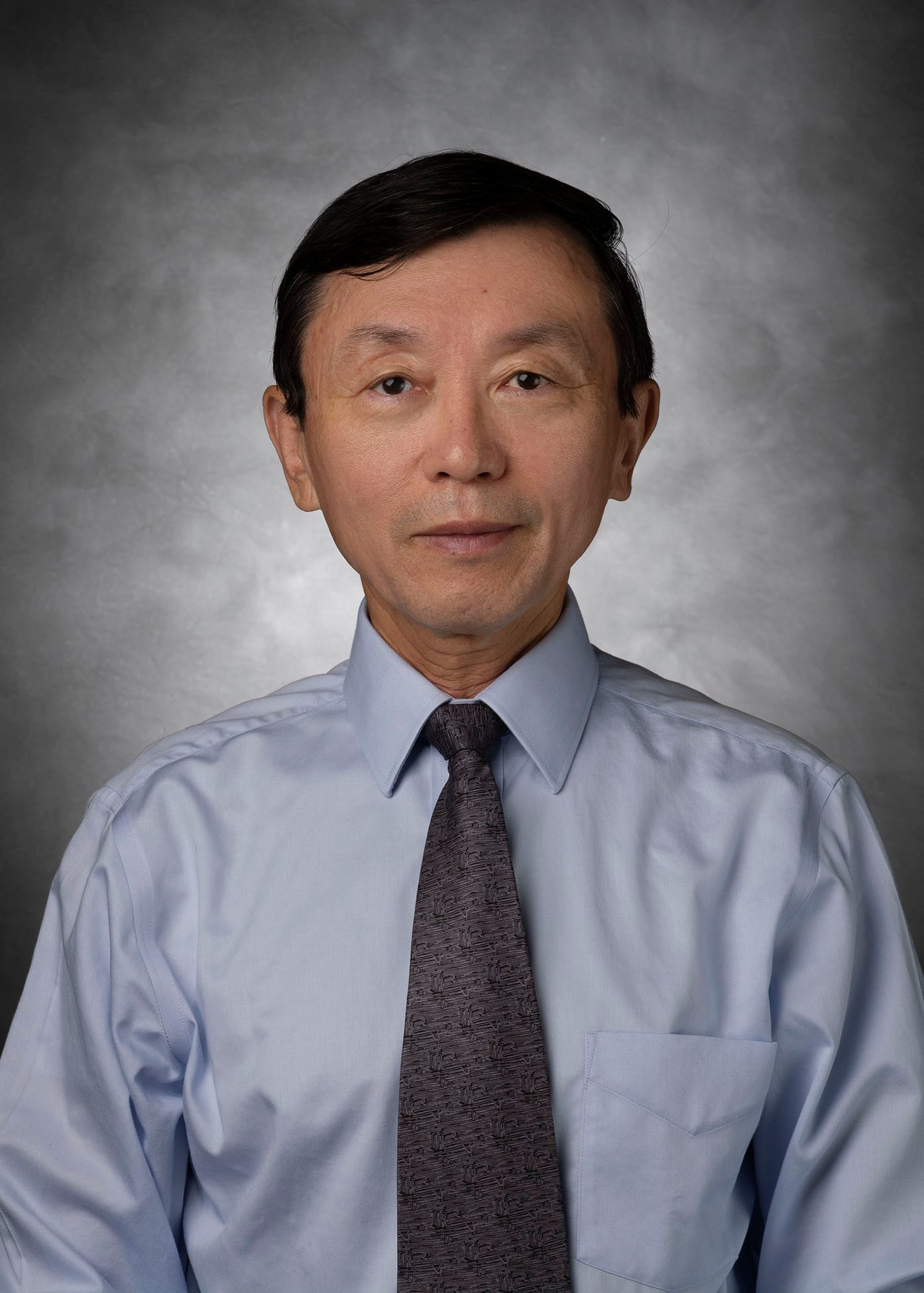 Shuwei Gao, MD
Department of General Internal Medicine, Division of Internal Medicine
Primary Appointment
Associate Professor, Department of General Internal Medicine, Division of Internal Medicine, The University of Texas MD Anderson Cancer Center, Houston, TX
Degree-Granting Education
| | |
| --- | --- |
| 1986 | Peking Union Medical College, Beijing, CHN, MS, Master of Medicine in Cardiology |
| 1983 | Beijing Medical University, Beijing, USA, MD, Bachelor of Medicine (MD) |
Postgraduate Training
| | |
| --- | --- |
| 2005-2006 | Clinical Safety & Effectiveness Program, The University of Texas MD Anderson Cancer Center, Houston, TX |
| 1995-1998 | Intern/ Resident, University of Texas Medical School at Houston, Houston, TX |
| 1987-1989 | Postdoctoral Fellow, University of California San Francisco Medical School, San Francisco, CA |
| | |
| --- | --- |
| 1998 | American Board of Internal Medicine |
American College of Physicians
Fellow, 2018 - Present
Texas Medical Association
Member, 1998 - Present
Peer-Reviewed Articles
Escalante CP, Gladish GW, Qiao W, Zalpour A, Assylbekova B, Gao S, Olejeme KA, Richardson MN, Suarez-Almazor ME

. Prospective cohort study of cancer patients diagnosed with incidental venous thromboembolism on routine computed tomography scans. Support Care Cancer 25(5):1571-1577, 2017. e-Pub 2017. PMID: 28070669.

Zalpour A, Song J, Richardson MN, Lam T, Halm J, Yusuf S, Gao S

. Practice patterns and outcomes of rivaroxaban usage in patients with cancer. J Clin Oncol 34(26_suppl):194, 2016. PMID: 28156447.

Gao S, Escalante C

. Venous thromboembolism and malignancy. Expert Rev Anticancer Ther 4(2):303-20, 2004. PMID: 15056060.

Gao, S, Caraway N

. Fever, Leukocytosis, and Splenomegaly. Primary Care & Cancer 20((9)):39045, 2000.

Holmquist GP, Gao S

. Somatic mutation theory, DNA repair rates, and the molecular epidemiology of p53 mutations. Mutat Res 386(1):69-101, 1997. PMID: 9100856.

Gao S, Drouin R, Holmquist GP

. DNA repair rates mapped along the human PGK1 gene at nucleotide resolution. Science 263(5152):1438-40, 1994. PMID: 8128226.

Gao SW, Morser J, McLean K, Shuman MA

. Differential effect of platelets on plasminogen activation by tissue plasminogen activator, urokinase, and streptokinase. Thromb Res 58(4):421-33, 1990. PMID: 2112791.

Gao SW, Chen ZJ, Tao SQ

. [Effects of low-dose aspirin on platelet aggregation and the biosynthesis of PGI2 and TXA2 in patients with coronary heart disease]. Zhonghua Nei Ke Za Zhi 26(4):209-12, 255, 1987. PMID: 3308356.
Abstracts
Escalante CP, Zalpour A, Song J, Richardson M, Halm J, Yusuf SW, Gao S

. Adverse events of rivaroxaban usage in cancer patients. Thrombosis Research 164(S1):S220-221, 2018.

Grover TS, Martin C, Gao S, Yeung SJ, Liu W, Elting L

. A cost-effectiveness analysis of the use of bolus, continuous and dexrazoxane-associated infusion of doxorubicin in breast cancer in the reduction of cardiomyopathy related morbidity and mortality. The Proceedings of the 2001 Annual meeting of the American Society of Clinical Oncology:Abstract 962, 2001.
Book Chapters
Gao, S, Shannon V. Vascular Emergencies. In: Oncologic Emergencies. B.C. Decker Inc, 2002.
Escalante C, Hwang J, Grover T, Rajagopal A, Deng G, Lazo-Diaz G, Forman A, Manzullo E, Gao S. Major Presenting Symptoms. In: Oncologic Emergencies. 1st. B.C. Decker: Ontaria, Canada, 25-60, 2002.