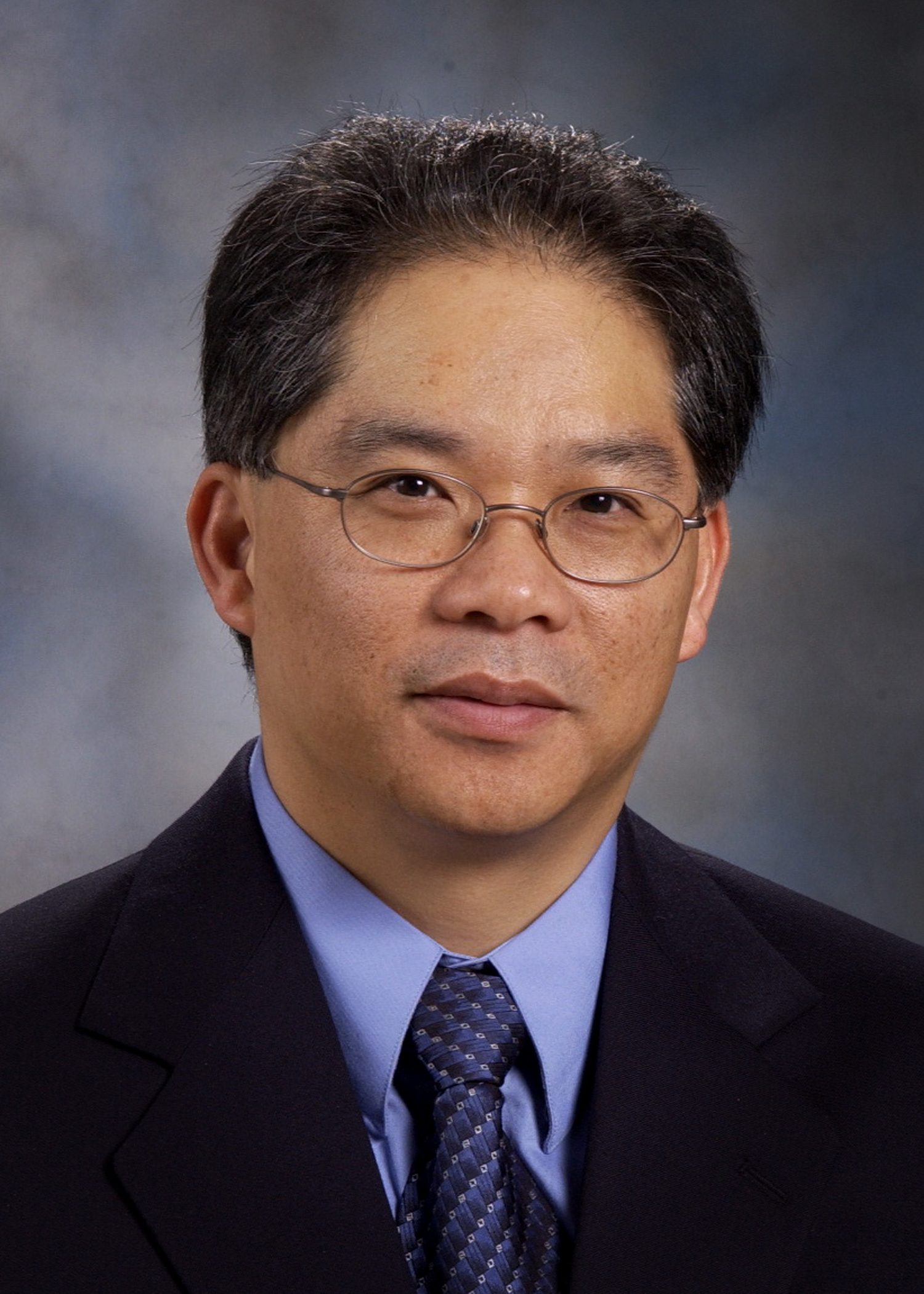 Spencer S Kee, MD, FRCA
Department of Anesthesiology and Perioperative Medicine, Division of Anesthesiology, Critical Care and Pain Medicine
Primary Appointment
Professor, Department of Anesthesiology and Perioperative Medicine, The University of Texas MD Anderson Cancer Center, Houston, TX
Degree-Granting Education
| | |
| --- | --- |
| 1994 | The Royal College of Anaesthetists, London, GBR, CCHTA, Higher Training in Anaesthesia |
| 1987 | The Royal College of Anaesthetists, London, GBR, FRCA, Anaesthesia |
| 1985 | The Royal College of Anaesthetists, London, GBR, DA(Engl), Anaesthesia |
| 1984 | Licentiate of The Royal College of Physicians of Edinburgh, Edinburgh, GBR, LRCP(Edin), Medicine |
| 1984 | Licentiate of The Royal College of Surgeons of Edinburgh, Edinburgh, GBR, LRCS(Edin), Surgery |
| 1984 | Licentiate of The Royal College of Physicians and Surgeons of Glasgow, Glasgow, GBR, MRCPS(Glasg), Medicine, Surgery |
| 1981 | University of Zimbabwe, Godfrey Huggins Medical School, Harare, ZWE, MBChB, Medicine |
Postgraduate Training
| | |
| --- | --- |
| 2001-2002 | Critical Care Medicine Fellow, The University of Texas MD Anderson Cancer Center, Houston, TX |
| 1991-1994 | Anesthesiology Fellow equivalent, West Midlands A. T. S, Birmingham |
| 1989-1991 | Anesthesiology Lecturer, St. Bartholomew's Hospital, London |
| 1988-1989 | Anesthesiology Resident, St. Bartholomew's Hospital, London |
| 1986-1988 | Anesthesiology Resident, Whittington Hospital, London |
| 1984-1986 | Anesthesiology Resident, Southend General Hospital, London |
| 1983-1984 | Anesthesiology Resident, Parirenyatwa Hospital, Harare |
| 1983-1983 | Pediatric Medicine Resident, Parirenyatwa Hospital, Harare |
| 1982-1982 | Medicine and Surgery Intern, Parirenyatwa Hospital, Harare |
| | |
| --- | --- |
| 1994 | Certificate of Completion of Higher Training in Anesthesia Awarded by The Royal College of Anaesthetists, HTA |
| 1987 | Fellow of The Royal College of Anaesthetists, FRCA, England |
Other Appointments/Responsibilities
Member, Faculty Mentoring Committee Department of Anesthesiology, Houston, TX, 2012 - Present
Institutional Committee Activities
Member, Molecular Testing Evaluation Committee, 2014 - Present
| | |
| --- | --- |
| 2014 | Excellence and Innovation Award Oral and Poster Presentation, Society of Ambulatory Anesthesia |
| 2013 | 3rd Place, Society of Ambulatory Anesthesia |
| 2013 | 2nd Place, Society of Ambulatory Anesthesia |
| 2009 | Mary Hanna Memorial Journalism Award, American Society of PeriAnesthesia Nurses |
| 2000 | Dean's Excellence Award, University of Texas |
| 1999 | Dean's Excellence Award, University of Texas |
| 1992 | Dean's Teaching Excellence Award, University of Texas |
| 1986 | Nuffield Anaesthetic Prize, The Royal College of Anaesthetists, England |
Peer-Reviewed Articles
Balachandran DD, Faiz SA, Hernandez M, Kowalski AM, Bashoura L, Goravanchi F, Cherian SV, Rebello E, Kee SS, French KE

. Length of Stay in Ambulatory Surgical Oncology Patients at High Risk for Sleep Apnea as Predicted by STOP-BANG Questionnaire. Anesthesiology Research and Practice 2016(6):1-6, 2016. e-Pub 2016.

Wolf O, Clemens MW, Purugganan RV, Crosby MA, Kowalski AM, Kee SS, Liu J, Goravanchi F.

. A Prospective, Randomized, Controlled Trial of Paravertebral Block versus General Anesthesia Alone for Prosthetic Breast Reconstruction. Plastic and Reconstructive Surgery 137(4):660-666, 2016.

Rebello E, Kee S, Kowalski A, Harun N, Guindani M, Goravanchi F

. Reduction of Incorrect Record Accessing and Charting Patient Electronic Medical Records in the Perioperative Environment. Health Informatics Journal, 2015. e-Pub 2015. PMID: 26470715.

Cerny J, Kee S, Goravanchi F, Rebello E, Kowalski AM.

. Perio-operative Takotsubo Cardiomyopathy: A Case Series. Global Journal of Anesthesiology 2(2):022-024, 2015.

Ramirez MF, Ai D, Bauer M, Vauthey JN, Gottumukkala V, Kee S, Shon D, Truty M, Kuerer HM, Kurz A, Hernandez M, Cata JP

. Innate immune function after breast, lung, and colorectal cancer surgery. J Surg Res 194(1):185-93, 2015. e-Pub 2014. PMID: 25475022.

Perrier ND, Edeiken B, Nunez R, Gayed I, Jiminez C, Busaidy N, Potylchansky E, Kee SS, Vu T.

. A Novel Nomenclature to Classify Parathyroid Adenomas. World Journal of Surgery 33(3)):412-416, 2009.

Villars PS, Veazie MQ, Berger JS, Vu QM, Campbell-McAdory AA, Frenzel JC, Kee SS

. Adaptation of the OODA Loop to Reduce Postoperative Nausea and Vomiting in a High-Risk Outpatient Oncology Population. Journal of PeriAnesthesia Nursing 23(2):78-86, 2008.

Nates JL, Aravindan N, Hirsh-Ginsberg C, Sizer KC, Kee S, Nguyen AT, Chen K, Shaw A, Price K.

. Critically ill cancer patients are not consistently hypercoagulable after craniotomy. Neurocritical Care 7(3):211-216, 2007.

Guerrero MA, Wray CJ, Kee SS, Berger J, Perrier ND.

. Minimally Invasive Parathyroidectomy complicated by pneumothoraces: a report of four cases. Journal of Surgical Education 64(2):101-7, 2007.

Khalil SN, Vije HN, KeeSS, Farag A, Hanna E Chuang AZ.

. Presurgical caudal block attenuates stress response in children. Middle East Journal of Anesthesiology 18(2):391-400, 2005.

Kee, S, Ramage C, Bristow A

. Barts careflight: a truly nationwide service. British Journal of Hospital Medicine 44(4):244, 1990.