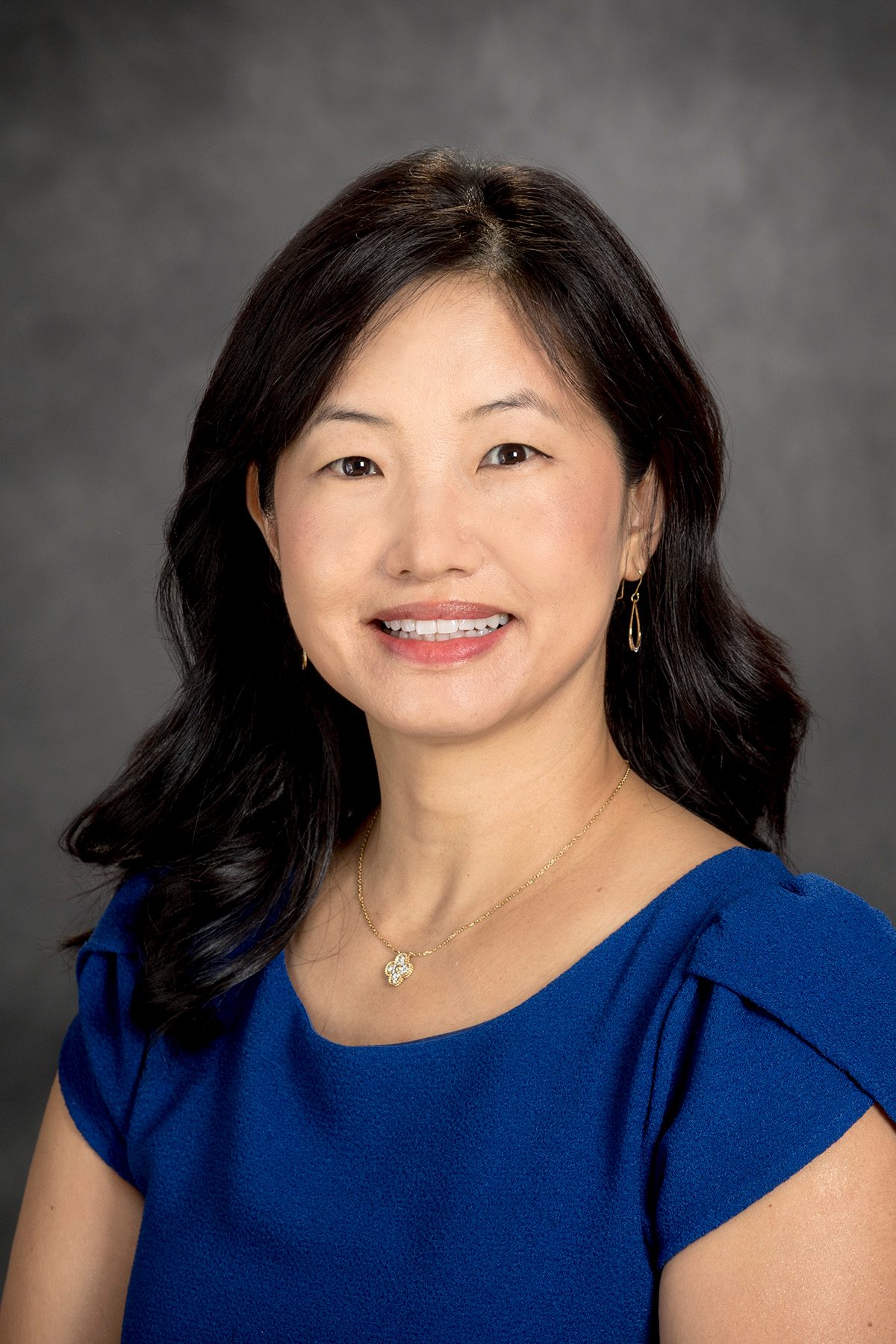 Susan Y. Chon
Department of Dermatology, Division of Internal Medicine
Present Title & Affiliation
Primary Appointment
Professor, Department of Dermatology, Division of Internal Medicine, The University of Texas MD Anderson Cancer Center, Houston, TX
Program Director, Skin Cancer Screening and Education Program, Department of Dermatology, Division of Internal Medicine, The University of Texas MD Anderson Cancer Center, Houston, TX
Quality Improvement Officer, Department of Dermatology, Division of Internal Medicine, The University of Texas M. D. Anderson Cancer Center, Houston, TX
Degree-Granting Education
| | |
| --- | --- |
| 1997 | Stanford University School of Medicine, Stanford, CA, USA, Doctor of Medicine, Medicine |
| 1991 | Brown University, Providence, RI, USA, Bachelor of Arts with Honors, Literature |
Academic Appointments
Associate Professor, Department of Dermatology, Division of Internal Medicine, The University of Texas MD Anderson Cancer Center, Houston, TX, 2012 - 2018
Peer-Reviewed Articles
Nicholson K, Abramova L, Chren MM, Yeung J, Chon SY, Chen SC

. A pilot quality-of-life instrument for acne rosacea. J Am Acad Dermatol 57(2):213-21, 2007. e-Pub 2007. PMID: 17445948.

Baptista MZ, Prieto VG, Chon S, Hortobagyi GN, Esteva FJ

. Tamoxifen-related vasculitis. J Clin Oncol 24:3504-5, 2006. PMID: 16849770.

Weiss SC, Nguyen J, Chon S, Kimball AB

. A randomized controlled clinical trial assessing the effect of betamethasone valerate 0.12% foam on the short-term treatment of stasis dermatitis. J Drugs Dermatol 4(3):339-45, 2005. PMID: 15898290.

Chiu A, Chon SY, Kimball AB

. The response of skin disease to stress: changes in the severity of acne vulgaris as affected by examination stress. Arch Dermatol 139(7):897-900, 2003. PMID: 12873885.

Jacobson CC, Chon SY, Rehmus W, Lew V, Kimball AB

. The effects of race on the efficacy of over-the –counter acne treatment regimens. In press . International Journal of Dermatology, 2000.

Carmack MA, Yasukawa LL, Chang SY, Tran C, Saldana F, Arvin AM, Prober CG

. T cell recognition and cytokine production elicited by common and type-specific glycoproteins of herpes simplex virus type 1 and type 2. J Infect Dis 174(5):899-906, 1996. PMID: 8896488.

Wasser JS, Jackson DC, Chang SY, Warburton SJ

. Maintenance of high extracellular pH does not influence cell pH or metabolism in submerged anoxic bullfrogs. J Exp Zool 265(6):619-26, 1993. PMID: 8487014.

Infante AJ, Faler J, Chang SY, Currier P, Thompson P, Krolick K, Zborowski K, Kraig E

. T cell receptor expression in murine myasthenia gravis. Annals New York Academy of Sciences 681:292-4, 1993.

Wasser JS, Meinertz EA, Chang SY, Lawler RG, Jackson DC

. Metabolic and cardiodynamic responses of isolated turtle hearts to ischemia and reperfusion. Am J Physiol 262(3 Pt 2):R437-43, 1992. PMID: 1558214.
| | |
| --- | --- |
| Title: | Be Seen on the Green: Skin Cancer Screening in College Students on Campus |
| Funding Source: | Doss Foundation |
| Role: | Principal Investigator |