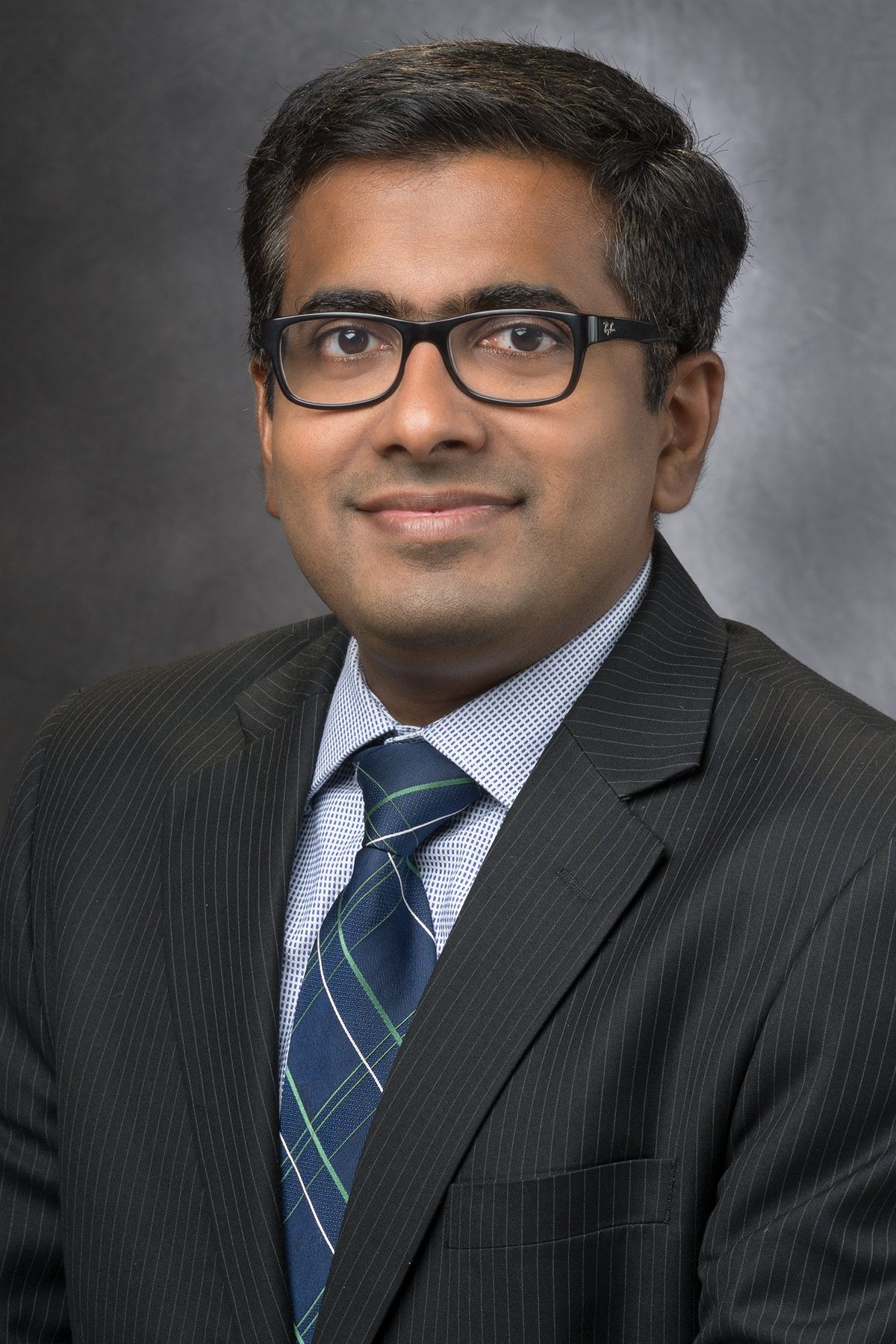 Teny M John, MD
Department of Infectious Diseases, Infection Control, and Employee Health, Division of Internal Medicine
Primary Appointment
Assistant Professor, Department of Infectious Diseases, Infection Control and Employee Health, Division of Internal Medicine, The University of Texas MD Anderson Cancer Center, Houston, TX
Degree-Granting Education
| | |
| --- | --- |
| 2004 | Government Medical College, Kottayam, IND, MBBS, Medicine and Surgery |
Postgraduate Training
| | |
| --- | --- |
| 2017-2019 | Clinical Fellowship, Infectious Disease, Cleveland Clinic, Cleveland, OH |
| 2015-2017 | Clinical Residency, Internal Medicine, Cleveland Clinic, Cleveland, OH |
| 2014-2015 | Clinical Internship, Internal Medicine, Cleveland Clinic, Cleveland, OH |
| 2007-2010 | Clinical Residency, Internal Medicine, Government Medical College, Kottayam |
| | |
| --- | --- |
| 2020 | American Board of Infectious Diseases |
| 2018 | American Board of Internal Medicine |
| 2018 | American Academy of HIV Specialist |
| 2012 | National Board of Examinations (India) |
Academic Appointments
Specialist, Department of Infectious Diseases, Division of Internal Medicine, Hamad Medical Corporation, Doha, 2012 - 2012
Senior Resident, Department of General Internal Medicine, Division of Internal Medicine, Government Medical College, Kottayam, 2010 - 2011
Administrative Appointments/Responsibilities
Fellowship Program Evaluation Committee member, Department of Infectious Diseases, The University of Texas Health Science Center at Houston, Houston, TX, 2022 - Present
Committee Chair, Department of Infectious Diseases, Infection Control and Employee Health, The University of Texas MD Anderson Cancer Center, Houston, TX, 2020 - Present
Other Appointments/Responsibilities
ID Metabolites/Direct MALDI Work group member, American Society of Transplantation Biomarker Consensus Conference, Virtual, 2021 - Present
Junior Registrar, Modern Clinic, Kottayam, 2004 - 2007
Institutional Committee Activities
Senator, Infectious Diseases, UT MD Anderson Faculty Senate, 2020 - Present
Resident/Fellow member, Cleveland Clinic community acquired pneumonia care path, 2015 - 2016
Consultantships
Consultant (anticipated), Lynntech Inc, College Station, Texas, 2022 - 2024
| | |
| --- | --- |
| 2018 | ID week travel grant, Infectious Disease Society of America |
| 2018 | Member of Royal College of Physicians of UK, Royal College of Physicians of UK |
American Medical Association, Chicago, IL
Resident/Fellow member, 2014 - Present
Infectious Diseases Society of America, Arlington, VA
Associate/Resident/Fellow Member, 2010 - Present
Peer-Reviewed Articles
Invited Articles
John TM, Taege AJ. Appropriate laboratory testing in Lyme disease. Cleve Clin J Med 86(11):751-759, 2019. PMID: 31710588.
Abstracts
John, T.M., Deshpande, A., Haessler, S., Brizendine, K., Yu, P.C., Imrey, P. and Rothberg, M.B.

. Escherichia coli Community Acquired Pneumonia. Open Forum Infectious Diseases(suppl_1):S451-S451, 2018. e-Pub 2018.

John, T., Shrestha, N., Procop, G., Grove, D., Leal, S., Jacob, C., Butler, R. and Dweik, R.

. Volatile Organic Compounds Patterns in Breath, Plasma, and Stool in Patients withClostridium difficileInfection: A Cross-Sectional Proof of Concept Study. Open Forum Infectious Diseases 5:S585, 2018.

TM John, K Brizendine

. Combination Antifungal Therapy for Invasive Aspergillosis Among Patients with Hematopoietic Cell Transplantation and Positive Galactomannan. Open Forum Infectious Diseases 3(suppl_1):1631, 2016.

CN Jacob, TM John, R Jayaprakash, S Kurian

. Profile of Tuberculosis Related Immune Reconstitution Syndrome in HIV Patients on Highly Active Anti-Retroviral Treatment: A Retrospective Study From South India. Open Forum Infectious Diseases 2(suppl_1), 2015.

AG Jacob, AM George, T John

. Rheumatoid pleurisy presenting as black pleural effusion. Chest 146(4):471A, 2014.

AG Jacob, AM George, T John

. Rhabdomyolysis Induced Renal Failure Secondary to Dual Infection With Influenza A and Legionella pneumophilia. Chest 146(4):281A, 2014.
Book Chapters
Francisco JMC, Fatima A, Ceena NJ, Teny MJ. Infections in the immunocompromised host. In: Critical Care Medicine Review: 1000 Questions and Answers. 1. Wolters Kluwer Health: Philadelphia, 2019.
Letters to the Editor
John TM, Kontoyiannis DP. Do Not Forget Daptomycin as a Cause of Eosinophilic Pneumonia!. Chest 159: 1687-1688, 2021.
John TM, Malek AE, Mulanovich VE, Adachi JA, Raad II, Hamilton AR, Shpall EJ, Rezvani K, Aitken SL, Jain N, Klein K, Martinez F, Jacob CN, Cherian SV, Manzano JM, Muthu M, Wegner R. Migratory Pulmonary Infiltrates in a Patient with COVID-19 Infection and the Role of Corticosteroids. Mayo Clin Proc 95: P2038-2040, 2020.
| | |
| --- | --- |
| Title: | Volatile Organic Compounds in breath, plasma and stool in Clostiridium difficile infection |
| Funding Source: | Cleveland Clinic Lerner Research Center |
| Role: | Principal Investigator |
| | |
| --- | --- |
| Title: | Breath Biomarkers for the Early Diagnosis and Prediction of Cytokine Release Syndrome in Patients Receiving Chimeric Antigen Receptor–Modified T-cell Therapy –a proof-of-concept study |
| Funding Source: | Health and Environmental Sciences Institute |
| Role: | Principal Investigator |