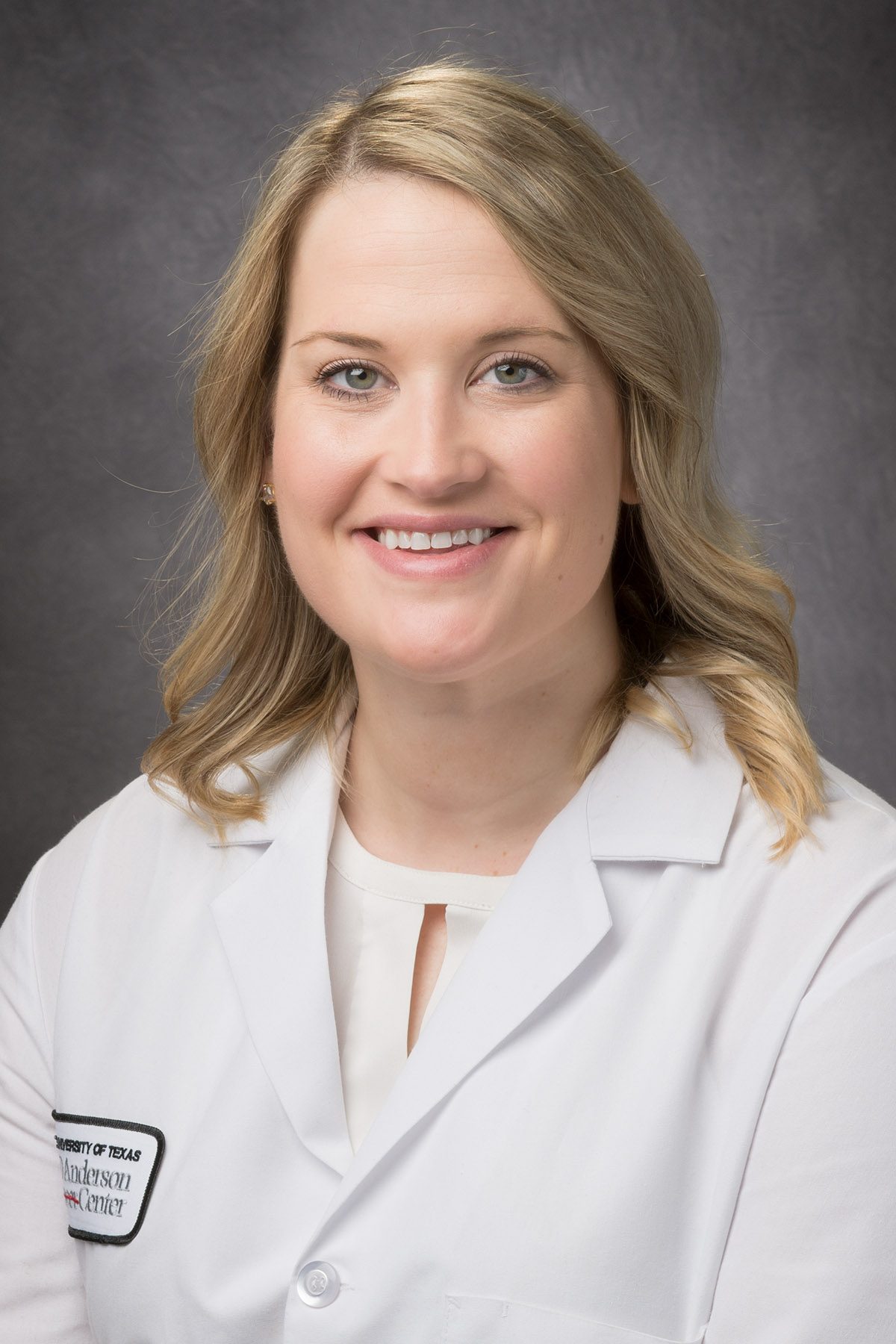 Victoria Serpas Higbie, MD
Department of Gastrointestinal Medical Oncology, Division of Cancer Medicine
Primary Appointment
Assistant Professor, Department of Gastrointestinal (GI) Medical Oncology, Division of Cancer Medicine, The University of Texas MD Anderson Cancer Center, Houston, TX
Degree-Granting Education
| | |
| --- | --- |
| 2015 | The University of Texas Southwestern Medical School, Dallas, TX, USA, MD, Medicine |
| 2011 | Louisiana State University, Baton Rouge, LA, USA, BS, Biological Sciences |
Postgraduate Training
| | |
| --- | --- |
| 2019-2022 | Clinical Fellowship, Medical Oncology/Hematology, The University of Texas MD Anderson Cancer Center, Houston, TX |
| 2015-2018 | Clinical Residency, Internal Medicine, Baylor College of Medicine, Houston, TX |
| | |
| --- | --- |
| 2020 | Merit Award Recipient, ASCO GI Cancers Symposium |
| 2018 | Chief Medical Resident, Baylor College of Medicine |
| 2017 | First Place Research Presentation, Texas SE Regional ACP Associate's Day |
| 2016 | Travel Grant, European Society of Medical Oncology |
| 2016 | Best Poster in Category, ESMO Congress |
American Society of Clinical Oncology
Member, 2019 - Present
American Society of Hematology
Member, 2019 - Present
Peer-Reviewed Articles
Higbie VS, Rogers J, Hwang H, Qiao W, Xiao L, Dasari A, Mola-Rudd K, Morris VK, Wolff RA, Raghav K, Huey R, Parseghian C, Willis J, Kopetz S, Overman MJ, Johnson B.

. Antibiotic exposure does not impact immune checkpoint blockade response in MSI-H/dMMR metastatic colorectal cancer: a single center experience. The Oncolgist, 2022.

Bhamidipati D, Colina A, Hwang H, Wang H, Katz M, Fournier K, Serpas V, Thomas J, Sun R, Wolff RA, Raghav K, Overman MJ.

. Metastatic small bowel adenocarcinoma: role of metastasectomy and systemic chemotherapy. ESMO Open 6(3):100132, 2021.

Serpas VJ, Raghav KP, Halperin DM, Yao J, Overman MJ.

. Discrepancies in endpoints between clinical trial protocols and clinical trial registration in randomized trials in oncology. BMC Med Res Methodol 18(1):169, 2018.
Abstracts
Victoria Serpas, Jane Rogers, Lianchun Xiao, Kerri Rola-Mudd, Arvind Dasari, Bryan Kee, Michael Overman, Benny Johnson

. Impact of antibiotic exposure on the efficacy of immune checkpoint blockade in MSI-H metastatic CRC. ASCO Gastrointestinal Cancer Symposium, San Francisco, CA, 2020.

Victoria Serpas , Kanwal Pratap Singh Raghav, Gauri R. Varadhachary, Robert A. Wolff, Michael J. Overman.

. A retrospective study of anti-EGFR antibody therapy in small bowel adenocarcinoma. ASCO 2018 36, 2018.