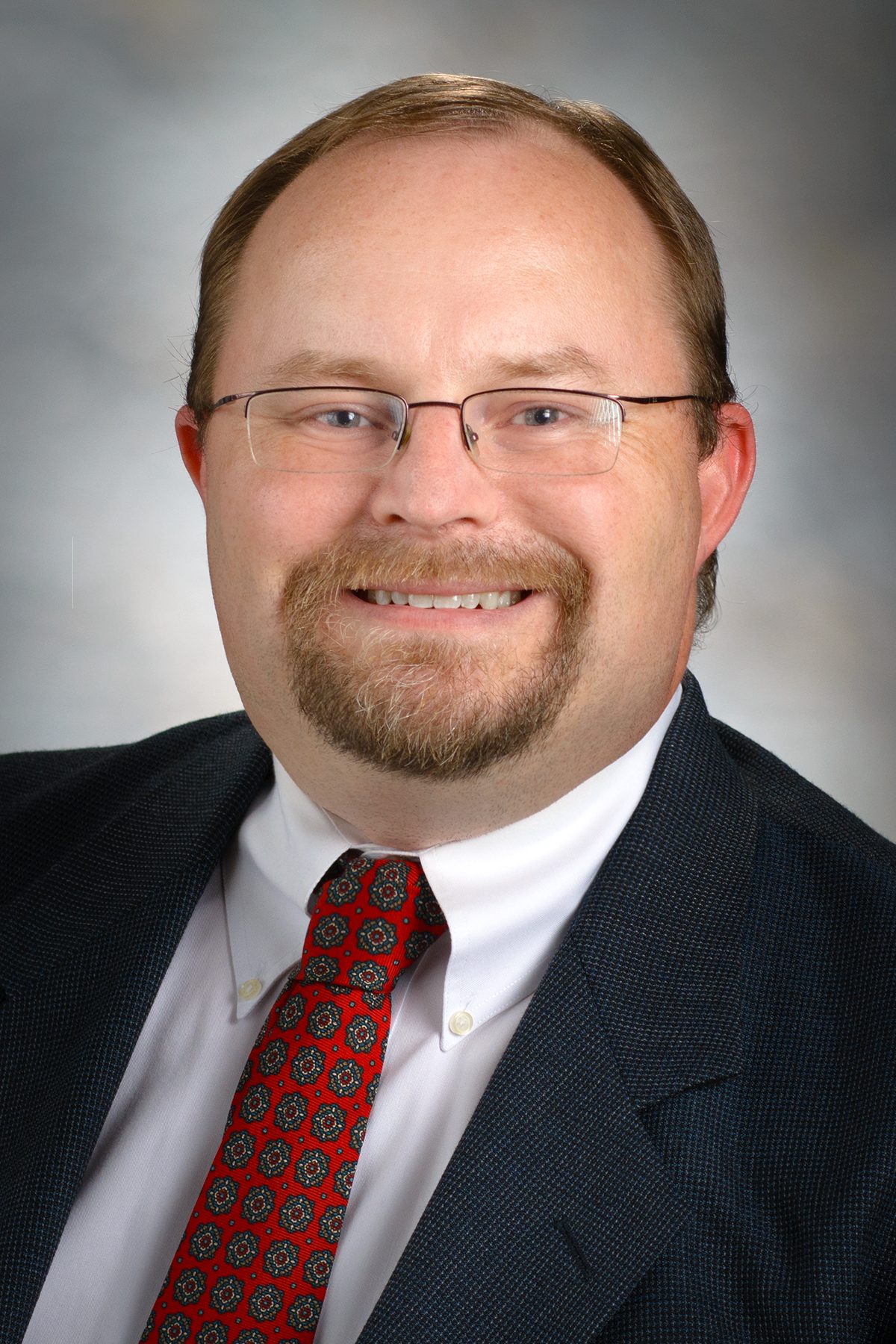 Warren Fiskus, Ph.D
Department of Leukemia, Division of Cancer Medicine
About Warren Fiskus
Dr. Fiskus is an assistant professor of Leukemia, at MDACC. Dr. Fiskus received his undergraduate degree from Valdosta State University, doctorate at Georgia State University, and completed post-doctoral fellowships at Moffitt Cancer Center then Medical College of Georgia. He received an American Cancer Society's Career Development and LLS Fellow and Scholar Awards. Dr. Fiskus has authored more than 60 scientific publications and for approximately 12 years, conducted basic-translational preclinical research related to the biology and molecular mechanisms involving the actions of novel anti-cancer agents, utilizing in vitro and in vivo models of acute myeloid leukemia and B-cell lymphomas to determine the effects of targeted therapy against novel "druggable" molecular targets, as well as other epigenetic mechanisms. His research has elucidated the deregulated activities of chromatin modifying enzymes, including histone deacetylases, the histone methyltransferase EZH2, the histone demethylase KDM1A and the BET bromodomain containing protein family and oncoprotein kinases in leukemia and lymphoma cells. Focusing on novel combinations of BET inhibitor with other epigenetically targeted agents or with tyrosine kinase inhibitors in preclinical models, and also strategize to overcome resistance to oncoprotein tyrosine kinase inhibitors utilizing combinations of agents that target epigenetic mechanisms to exert synergistic lethality in preclinical models. Most recently concentrating on illuminating the epigenetic landscape and molecular dependencies in AML expressing somatic or germline mutant RUNX1. Dr. Fiskus has developed expertise in cutting edge, novel molecular techniques, including ChIP-Seq, ATAC-Seq, RNA-Seq, RPPA, CyTOF and Confocal microscopic analyses, as well as CRISPR/Cas9 technology.
Read More
Present Title & Affiliation
Primary Appointment
Assistant Professor, Department of Leukemia - Research, Division of Cancer Medicine, The University of Texas MD Anderson Cancer Center, Houston, TX
Degree-Granting Education
| | |
| --- | --- |
| 2003 | Georgia State University, Atlanta, GA, USA, PHD, Molecular Genetics and Biochemistry |
| 1997 | Valdosta State University, Valdosta, GA, USA, BS, Biology |
Postgraduate Training
| | |
| --- | --- |
| 2006-2010 | Research Fellowship, Molecular Biology, Medical College of Georgia, Augusta, GA |
| 2004-2006 | Research Fellowship, Molecular Biology, Moffitt Cancer Center, Tampa, FL |
| | |
| --- | --- |
| 2021 | Waun Ki Hong Award for Excellence in Team Science, MD Anderson Cancer Center |
| 2015 | Abstract Reviewer, American Society of Hematology |
| 2011 | Faculty Research Award, University of Kansas Cancer Center |
| 1996 | Generalist Physician Outreach Program, Medical College of Georgia |
Peer-Reviewed Articles
Other Articles
Fiskus WC, Manning TJ.

Effects of humic acid on the solubility product constants of some environmentally significant calcium compounds. Florida Scientist 61:46-51, 1998.
Editorials
Verstovsek S, Fiskus W, Manshouri T, Bhalla KN. Targeting cistrome and dysregulated transcriptome of post-MPN sAML. Oncotarget 8(55):93301-93302, 2017. PMID: 29212143.
| | |
| --- | --- |
| Title: | BET protein antagonist-based targeted therapy of Mantle Cell Lymphoma |
| Funding Source: | NIH/NCI |
| Role: | Co-Investigator |
| | |
| --- | --- |
| Title: | Therapeutic targeting of dysregulated epigenome in Post-Myeloproliferative Neoplasm (MPN) sAML |
| Funding Source: | NIH/NCI |
| Role: | Co-Investigator |
| | |
| --- | --- |
| Title: | Leukemia SPORE Career Enhancement Award |
| Funding Source: | MD Anderson Cancer Center |
| Role: | Principal Investigator |
| | |
| --- | --- |
| Title: | Biology and novel therapy of AML expressing somatic or germline mutant RUNX1 |
| Funding Source: | NIH/NCI |
| Role: | Co-Principal Investigator |
| | |
| --- | --- |
| Title: | Novel combination therapy for AML expressing mutant RUNX1 |
| Funding Source: | Leukemia and Lymphoma Society |
| Role: | Co-Principal Investigator |
| | |
| --- | --- |
| Title: | Novel combination therapy for AML expressing mutant RUNX1 |
| Funding Source: | NIH/NCI |
| Role: | Co-Investigator |
| | |
| --- | --- |
| Title: | Molecular Basis and Preclinical Efficacy of targeting LSD1 (KDM1A) in post-MPN secondary AML |
| Funding Source: | MDACC |
| Role: | Co-Investigator |