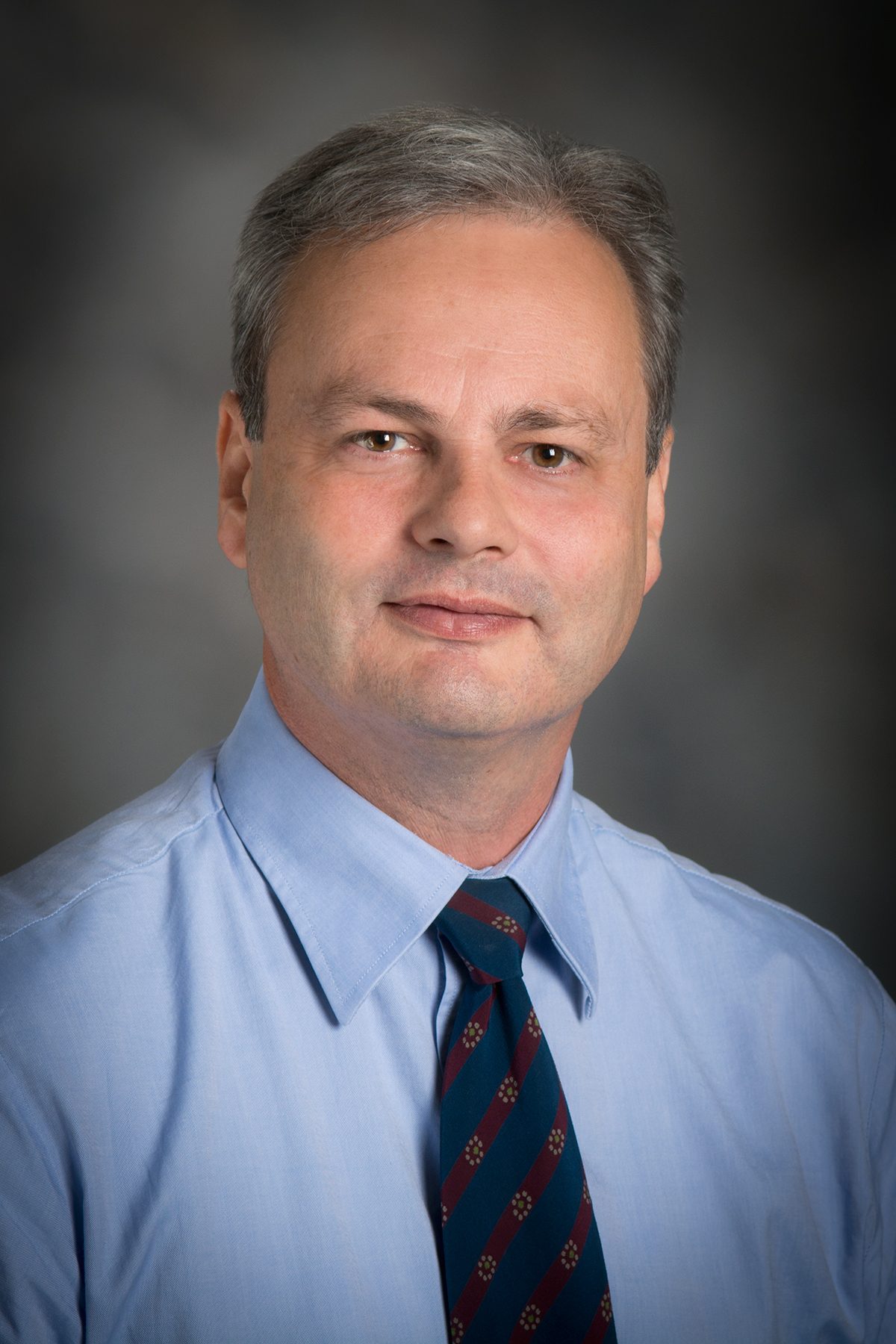 William Fraser Symmans, MB.ChB.
Department of Pathology, Division of Pathology-Lab Medicine Div
About Dr. William Fraser Symmans
Dr. Symmans' defining contributions to the field of breast cancer include an improved method to measure pathologic response, and the development of genomic assays to predict both response and survival following neoadjuvant chemotherapy. Within 5 years of initial publication, the residual cancer burden (RCB) method of pathologic evaluation has become a standard secondary or primary response endpoint in clinical trials (e.g. the online RCB calculator website had 17,000 visits in 2011). RCB has also formed a basis for training more effective chemopredictive genomic assays that consider primary resistance separately from excellent response, and for understanding the sequential synergy that can be achieved with chemo-endocrine therapy for Stage II-III breast cancer. These findings are re-shaping the approach to development of "omics-based" predictive tests. In parallel, he has advanced the practical application of minimally invasive breast biopsy techniques for translational research through evidence-based studies of biospecimen yield and quality.

He has mentored translational researchers from several breast cancer disciplines, including Sandra Demaria (pathologist, New York, immunological response to chemotherapy); Radikha Rajan (pathologist, New Zealand, RCB); Yun Gong (pathologist, MDACC, genomic measurement of receptors); Florentia Peintinger (surgeon, Austria, surgical implications of RCB); Shivani Shinde (public health, India, odds of TNBC phenotype with increased parity and short breastfeeding and race); and Abigail Caudle (surgeon, MDACC, prediction of nodal status after chemotherapy). In collaboration with Lajos Pusztai, genomic and response data from his laboratory has been broadly used by clinical and statistical fellows' projects within MDACC, statisticians fro m the FDA, and also constitutes a sizeable proportion of the annotated breast cancer genomic data that are available in the public domain. He has actively advised or taught clinical trial groups in the assessment of pathologic response and/or biobanking for genomic studies (I-SPY 1&2 trials, NCI Latin American Trials Group, ABCSG, and TBCRC).
Read More
Primary Appointment
Professor, Department of Pathology, Division of Pathology/Lab Medicine, The University of Texas MD Anderson Cancer Center, Houston, TX
Degree-Granting Education
| | |
| --- | --- |
| 1984 | University of Auckland School of Medicine, Auckland, USA, BHB, Human Biology |
Administrative Appointments/Responsibilities
Director of Research Operations, Department of Pathology, The University of Texas MD Anderson Cancer Center, Houston, TX, 2011 - 2021
Other Appointments/Responsibilities
Co-chair, North American Breast Groups (BIG-NABG) Residual Disease Working Group, National Cancer Institute, Breast International Group, Houston, TX, 2012 - Present
Member, External Advisory Committee, Breast Cancer Translational Research Program, University of Toronto, Toronto, 2012 - Present
Consultant Pathologist, National Cancer Institute Latin American Breast Cancer Clinical Trials, Bethesda, MD, 2011 - Present
Member, External Advisory Committee, Breast Cancer Spore Grant, UCSF San Francisco, CA, 2011 - Present
Komen Scholar, Scientific Advisory Council Member, Susan G. Komen For the Cure, Dallas, TX, 2010 - 2016
Chair, Pathology Committee, iSPY 2 Clinical Trial Investigators, San Francisco, CA, 2009 - Present
Co-Chair, ASCO Breast Cancer Symposium, Alexandria, VA, 2008 - 2009
Co-Chair, Correlative Science Working Group, Translational Breast Cancer Research Consortium, Baltimore, MD, 2007 - 2016
Co-Chair Elect, ASCO Breast Cancer Symposium, Alexandria, VA, 2007 - 2008
Member, Translational Breast Cancer Research Consortium, Baltimore, MD, 2006 - Present
Member, Program Committee, ASCO Breast Cancer Symposium, Alexandria, VA, 2006 - 2007
Institutional Committee Activities
Recruitment of Vice President for Global Oncology Research, Advisory Committee to The Provost, 2010 - 2011
Member, Institutional Multidisciplinary Research Advisory Committee, 2007 - 2010
Member, Organizing Committee, UT M.D. Anderson Cancer Center 58th Annual Symposium on Fundamental Cancer Research, 2005 - 2005
Elected Member, UT M.D. Anderson Cancer Center Faculty Senate, 2003 - 2006
Appointed Member, Blue Ribbon Clinical Research Committee, 2002 - 2003
Appointed Member, Executive Committee, University Physicians Network, New York University Medical Center, 1999 - 2000
Consultantships
Ixabeilone Advisory Board, Bristol Myers Squibb, New York, NY, 2010 - Present
Member ad hoc, Scientific Advisory Board, Agendia, US, 2008 - Present
Member ad hoc, Pertuzumab Advisory Board, Genentech, US, 2007 - Present
Member ad hoc, Herceptin Diagnostics Advisory Board, Genentech, US, 2006 - Present
Member ad hoc, Lapatinib Think Tank, GlaxoSmithKline, US, 2006 - Present
Member, Diagnostics Scientific Advisory Board, Invitrogen, US, 2006 - 2008
Member, Scientific Advisory Board, Nuvera Biosciences, Inc, US, 2005 - Present
| | |
| --- | --- |
| Title: | Clinical Studies Using Genomic Predictors of Breast Cancer Response |
| Funding Source: | Breast Cancer Research Fund (BCRF) |
| Role: | Principal Investigator |
| | |
| --- | --- |
| Title: | Affymetrix Gene Expression Profiling for I-SPY2 Clinical Trial |
| Funding Source: | Randall's Foundation |
| Role: | Principal Investigator |
| | |
| --- | --- |
| Title: | Translational Research Program for the Alliance for Clinical Trials in Oncology Operations Center - Admin Core |
| Funding Source: | NIH/NCI |
| Role: | Principal Investigator |
| | |
| --- | --- |
| Title: | Risk Prediction for ER Negative Breast Cancer Recurrence |
| Funding Source: | NIH/NCI |
| Role: | Co-Investigator |
| | |
| --- | --- |
| Title: | A Randomized Clinical Trial Platform with Translational Studies to Overcome Resistance in Triple Negative Breast Cancer |
| Funding Source: | Cancer Prevention & Research Institute of Texas (CPRIT) |
| Role: | Principal Investigator |
| | |
| --- | --- |
| Title: | I-SPY2 +: Evolving the I-SPY 2 TRIAL to include MRI-directed, adaptive sequential treatment to optimize breast cancer outcomes |
| Funding Source: | NIH/NCI |
| Role: | Principal Investigator |
| | |
| --- | --- |
| Title: | Integrating Biospecimen Science into the Development of RNA-Based Clinical Assays for Patients with Metastatic Breast Cancer |
| Funding Source: | NIH/NCI |
| Role: | Principal Investigator |
| | |
| --- | --- |
| Title: | Project 3: Rational Combination Treatment Options to Reverse Resistance in Hormone Receptor Positive Breast Cancer Refractory to Standard Therapy |
| Funding Source: | Cancer Prevention & Research Institute of Texas (CPRIT) |
| Role: | Project Leader |
| | |
| --- | --- |
| Title: | Integrating Biospeciman Science into The Development of RNA-Based Clinical Assays for Patients with Metastatic Breast Cancer |
| Funding Source: | NIH/NCI |
| Role: | Principal Investigator-MDACC |