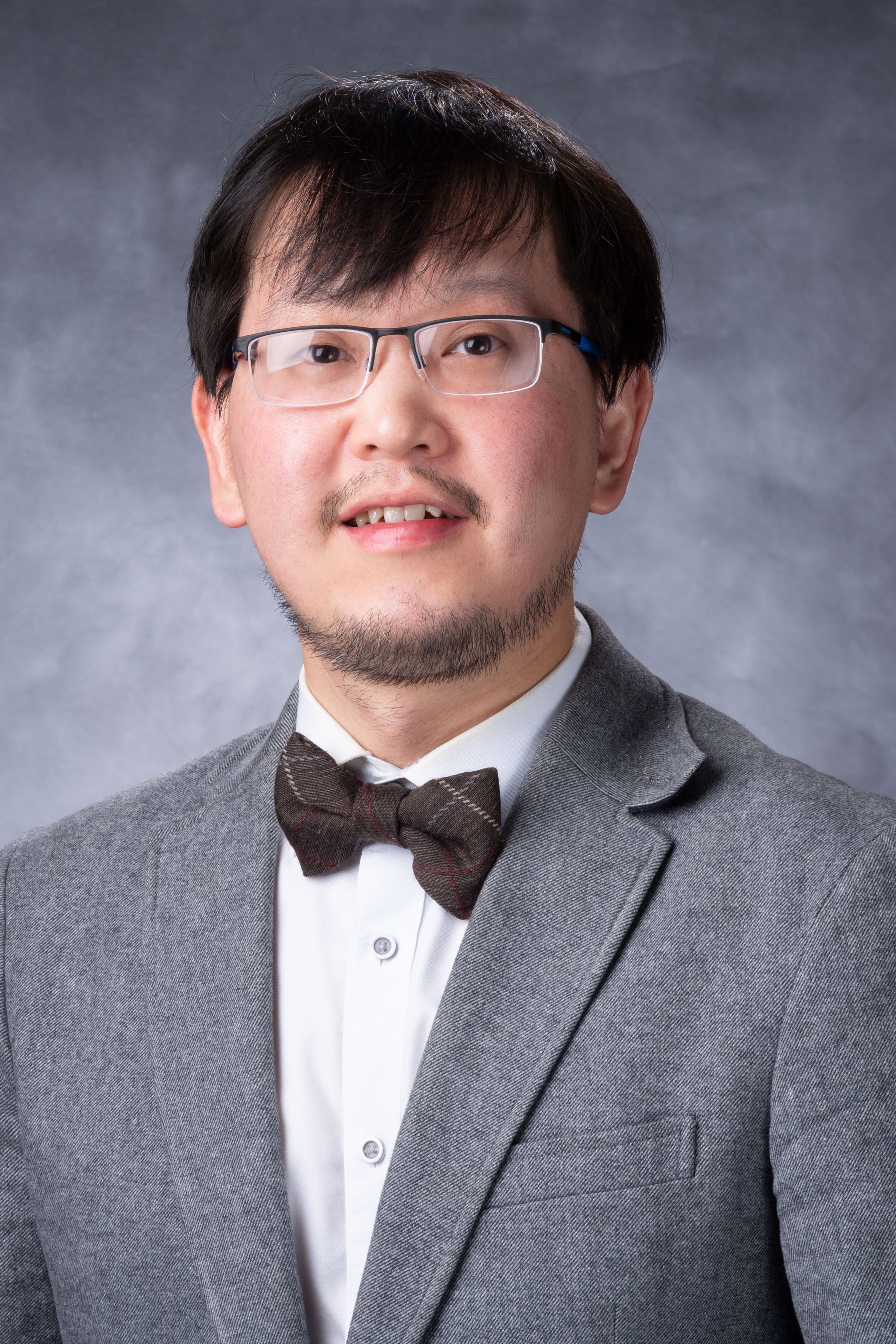 Woo Cheal Cho, M.D.
Department of Pathology, Division of Pathology-Lab Medicine Div
About Dr. Woo Cheal Cho
I am an Assistant Professor in the Department of Pathology at MD Anderson Cancer Center. I am board certified in Anatomic and Clinical Pathology with subspecialty board certification in Dermatopathology. I have special academic interests in development of new biomarkers that are not only practically useful in routine Dermatopathology practice but also have potential prognostic value in various cutaneous neoplasms. My current two main research focuses are: 1) to discover new, diagnostically useful, immunohistochemical biomarkers that will enhance diagnostic accuracy of various cutaneous neoplastic and non-neoplastic entities encountered during routine practice and 2) to investigate the genetic (e.g., TERT promoter mutations, TERT gene amplifications and rearrangements) and epigenetic (e.g., TERT promoter hypermethylation) alternations of TERT in rare cutaneous melanocytic tumors, such as spitzoid and blue nevus-like melanomas.
Read More
Primary Appointment
Assistant Professor, Department of Pathology, Division of Pathology/Lab Medicine, The University of Texas MD Anderson Cancer Center, Houston, TX
Dual/Joint/Adjunct Appointment
Assistant Professor, Department of Pathology, The University of Texas Medical Branch, Galveston, TX
Degree-Granting Education
| | |
| --- | --- |
| 2014 | St. George's University School of Medicine, Grenada, GRN, MD, Medicine |
| 2009 | University of California San Diego, La Jolla, CA, USA, MS, Chemistry |
| 2007 | University of California San Diego, La Jolla, CA, USA, BS, Biochemistry/Chemistry |
Postgraduate Training
| | |
| --- | --- |
| 2020-2021 | Clinical Fellowship, Dermatopathology, The University of Texas MD Anderson Cancer Center, Houston, TX |
| 2019-2020 | Clinical Fellowship, Surgical Pathology, The University of Texas MD Anderson Cancer Center, Houston, TX |
| 2017-2018 | Chief Resident, Combined Anatomic and Clinical Pathology, Hartford Hospital, Hartford, CT |
| 2015-2019 | Clinical Residency, Combined Anatomic and Clinical Pathology, Hartford Hospital, Hartford, CT |
| | |
| --- | --- |
| 2021 | Dermatopathology, American Board of Pathology |
| 2019 | Anatomic and Clinical Pathology, American Board of Pathology |
| | |
| --- | --- |
| 2022 | Divisional Research Award (Dr. Yi Ariel Liu), Principal Investigator, Division of Pathology and Laboratory Medicine, The University of Texas MD Anderson Cancer Center |
| 2022 | Chairman's Fund for Mentored Trainee Research (Dr. Ziba Rahbar), Principal Investigator, Department of Pathology, The University of Texas MD Anderson Cancer Center |
| 2022 | Division of Pathology and Laboratory Medicine Research Symposium Clinical Poster Presentation Award (1st place, Dr. Kaitlin Vanderbeck), Principal Investigator/Research Mentor, Division of Pathology and Laboratory Medicine, The University of Texas MD Anderson Cancer Center |
| 2022 | ASDP 2023-2024 Mentorship Award (Dr. Haneen T. Salah), Principal Investigator/Research Mentor, American Society of Dermatopathology |
| 2021 | Divisional Research Award (Dr. Kaitlin Vanderbeck), Co-Principal Investigator, Division of Pathology and Laboratory Medicine, The University of Texas MD Anderson Cancer Center |
| 2021 | Chairman's Fund for Mentored Trainee Research (Dr. Kaitlin Vanderbeck), Principal Investigator, Department of Pathology, The University of Texas MD Anderson Cancer Center |
| 2020 | Chairman's Fund for Mentored Trainee Research, Department of Pathology, The University of Texas MD Anderson Cancer Center |
| 2020 | The Pathologist Power List 2020, The Pathologist magazine |
| 2020 | Divisional Research Award, Division of Pathology and Laboratory Medicine, The University of Texas MD Anderson Cancer Center |
| 2019 | Ronald S. Beckett MD Book Award, Department of Pathology and Laboratory Medicine, Hartford Hospital |
| 2018 | Residents Forum Photography Contest Winner (1st place), College of American Pathologists 2018 Annual Meeting |
| 2018 | The Pathologist Power List 2018, The Pathologist magazine |
| 2018 | Ludwig J. Pyrtek MD Research Paper Distinction Award, University of Connecticut/Hartford Hospital |
| 2016 | Excellence in Dermatopathology Award, Department of Pathology and Laboratory Medicine, Hartford Hospital |
Harris County Medical Society (HCMS)
Member, 2021 - Present
International Society of Dermatopathology (ISDP)
Member, 2021 - Present
Houston Society of Clinical Pathologists (HSCP)
Member, 2019 - Present
American Society of Dermatopathology (ASDP)
Member, 2018 - Present
Korean Pathologists Association of North America (KOPANA)
Member, 2017 - Present
College of American Pathologists (CAP)
Member, 2016 - Present
United States and Canadian Academy of Pathology (USCAP)
Member, 2016 - Present
American Society for Clinical Pathology (ASCP)
Member, 2014 - Present
| | |
| --- | --- |
| Title: | A Comparative Analysis of SOX11, CK20, PAX5, and TTF-1 Expression in Merkel Cell Carcinoma and Pulmonary Small Cell Carcinoma |
| Funding Source: | Department of Pathology, The University of Texas MD Anderson Cancer Center |
| Role: | Principal Investigator |
| | |
| --- | --- |
| Title: | Understanding the Role of Genetic and Epigenetic Alterations of TERT and Telomerase Activity and Their Impact on the Tumor Microenvironment in Spitzoid and Blue Nevus-Like Melanomas |
| Funding Source: | The University of Texas MD Anderson Cancer Center Institutional Start-Up Funds |
| Role: | Principal Investigator |
| | |
| --- | --- |
| Title: | Immunohistochemical Characterization of Trichorhinophalangeal Syndrome Type 1 (TRPS1) in Cutaneous Adnexal and Non-Melanocytic Epithelial Neoplasms |
| Funding Source: | Division of Pathology and Laboratory Medicine, The University of Texas MD Anderson Cancer Center |
| Role: | Principal Investigator |
| | |
| --- | --- |
| Title: | Evaluation of Immune Profile in Cutaneous Acute Graft-versus-Host Disease and Drug Cutaneous Eruption to Improve Diagnostic Accuracy |
| Funding Source: | Department of Pathology, The University of Texas MD Anderson Cancer Center |
| Role: | Principal Investigator |