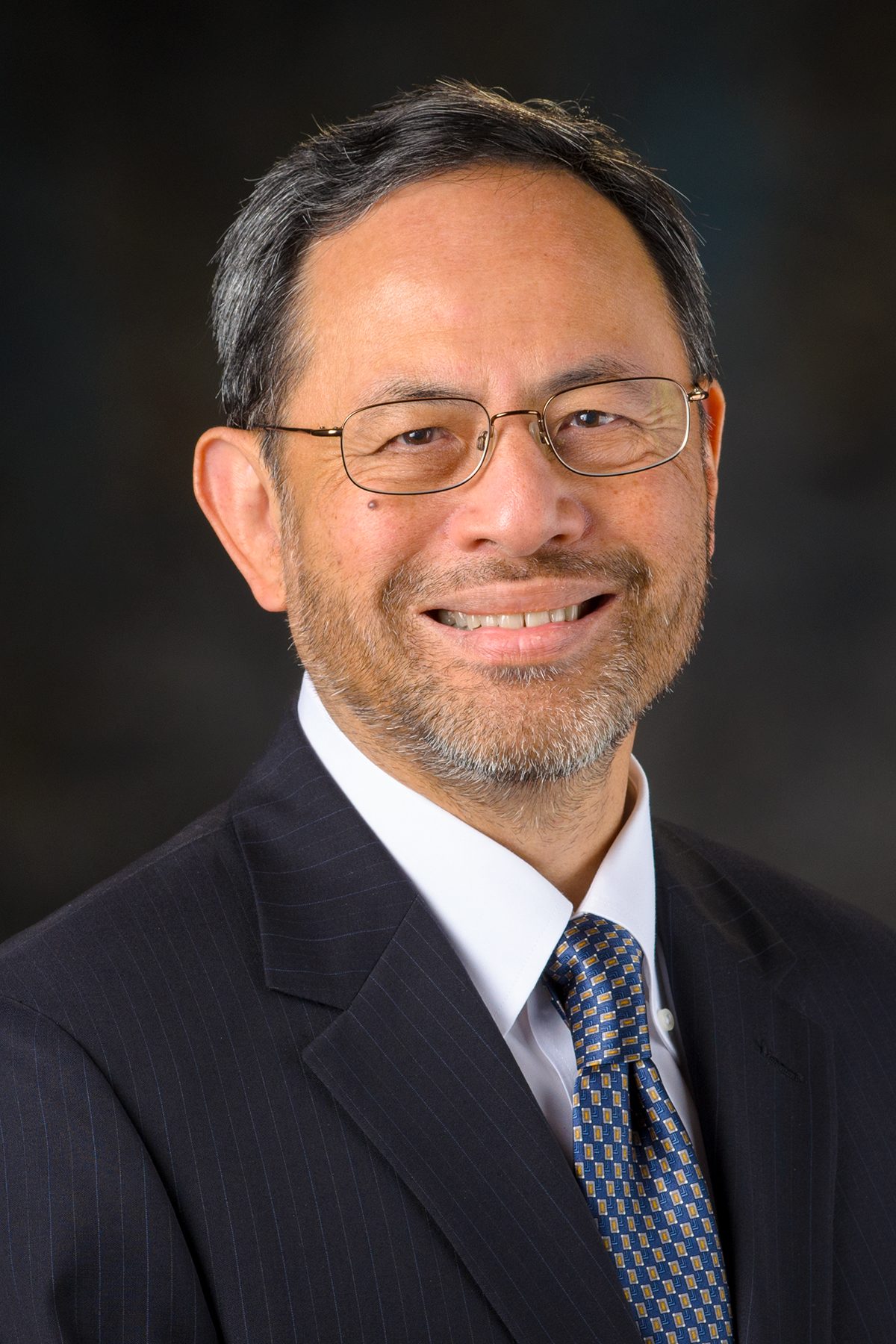 Wui K. Chong, MBBS, MRCP, FRCR
Department of Abdominal Imaging, Division of Diagnostic Imaging
Primary Appointment
Associate Professor, Department of Diagnostic Radiology, Division of Diagnostic Imaging, The University of Texas MD Anderson Cancer Center, Houston, TX
Contrast enhanced ultrasound
Shear wave elastography
Abdominal Imaging
CT, MR and ultrasound
Contrast-enhanced ultrasound
Ultrasound elastography
Ultrasound guided procedures
Degree-Granting Education
| | |
| --- | --- |
| 1980 | University of Newcastle-upon-Tyne, Newcastle-upon-Tyne, GBR, MBBS, Medicine |
Postgraduate Training
| | |
| --- | --- |
| 1991-1994 | Clinical Fellowship, Ultrasound and Abdominal Radiology, Vanderbilt University Medical Center, Nashville, TN |
| 1988-1990 | Clinical Fellowship, Diagnostic Radiology, Middlesex Hospital, London |
| 1984-1987 | Clinical Residency, Diagnostic Radiology, Northwick Park Hospital, Harrow |
| 1982-1984 | Clinical Residency, Internal Medicine, Northampton General Hospital and Queen Elizabeth II Hospital, Northampton and Welwyn Garden City |
Administrative Appointments/Responsibilities
Emergency Center Medical Officer, Stockport Infirmary, Stockport, 1981 - 1982
Institutional Committee Activities
Chair, DR Educator Awards Subcommittee, 2018 - 2020
Member, DR Awards Committee, 2017 - 2020
| | |
| --- | --- |
| 2015 | Distinguished Reviewer, Abdominal Imaging Journal |
| 2006 | Editor's Recognition Award, Radiology Journal |
| 1999 | Certificate of Merit, Radiological Society of North America |
| 1992 | Certificate of Merit, Radiological Society of North America |
| 1990 | Certificate of Merit, Radiological Society of North America |
American College of Radiology
Member Texas Chapter, 2017 - Present
American College of Radiology
Member: Economics Committee on Ultrasound, 2015 - Present
American College of Radiology
Chair, Economics Committee on Ultrasound, 2015 - 2018
American College of Radiology
Member Point of Care Ultrasound Task Force, 2015 - Present
American Institute of Ultrasound in Medicine
Fellow, 2015 - Present
Society of Radiologists in Ultrasound
Member Program Committee, 2015 - Present
Society of Abdominal Radiology
Fellow, 2013 - Present
Society of Radiologists in Ultrasound
Fellow, 2011 - Present
Society of Abdominal Radiology
Member, 1995 - Present
American Roentgen Society
Member, 1993 - Present
American Institute of Ultrasound in Medicine
Member, 1992 - Present
Society of Radiologists in Ultrasound
Member, 1992 - Present
Radiological Society of North America
Member, 1991 - Present
Royal College of Radiologists
Fellow, 1988 - Present
Royal College of Radiologists
Member, 1984 - Present
Peer-Reviewed Articles
Chang E, Chong WK, Kasoji SK, Dayton P, Fielding JR, Altun E, Rathmell WK

. Diagnostic accuracy of contrast-enhanced ultrasound for characterization of kidney lesions with and without chronic kidney disease. BMC Nephrology 18:266, 2017.

Chang EH, Chong WK, Kasoji SK, Dayton PA, Rathmell WK

. Management of indeterminate cystic kidney lesions: Review of contrast-enhanced ultrasound as a diagnostic tool. Urology 87:1-10, 2016. e-Pub 2015. PMID: 26483268.

Shin Yong M, Lee Joseph KT, Turan Naciye, Mauro David, Chong WK

. Computed tomography appearance of ovarian cysts with hyper-enhancing rim during the menstrual cycle in women of different ages. Journal of Computer Assisted Tomography 34(4):532-536, 2010.

Chong WK, Beland JC, Weeks SM

. Sonographic evaluation of venous obstruction in liver transplants. Am J Roentgenol 188(6):W515-21, 2007. PMID: 17515341.

Deurdulian C, Mittelstaedt CA, Chong WK, Fielding JR

. US of acute scrotal trauma: optimal technique, imaging findings, and management. Radiographics 27(2):357-69, 2007. PMID: 17374858.

Wienke JR, Chong WK, Fielding JR

. Sonographic features of benign thyroid nodules. Interobserver reliability and overlap with malignancy. Journal of Ultrasound Medicine 22, 2003.

Lind CD, Malisch TW, Chong WK, Richards WO, Pinson CW, Meranze SG, Mazer M

. Incidence of shunt occlusion or stenosis following transjugular intrahepatic portosystemic shunt placement. Gastroenterology 106(5):1277-83, 1994. PMID: 8174889.

Chong WK, Malisch TA, Mazer MJ, Lind CD, Worrell JA, Richards WO

. Transjugular intrahepatic portosystemic shunt: US assessment with maximum flow velocity. Radiology 189(3):789-93, 1993. PMID: 8234705.
Invited Articles
Davis M, Chong WK. Doppler ultrasound of the hepatic vasculature, portal hypertension and TIPS. Ultrasound Clinics 9(4):587-604, 2014.
Lee YZ, Macgregor J, Chong Wk. Ultrasound guided kidney biopsies. Ultrasound Clinics 4(1):45-55, 2009.
Chong WK, Shah MS. Sonography of right upper quadrant pain. Ultrasound Clinics 3(1):121-128, 2008.
Abstracts
Kasoji S, Chang E, Chong WK. Rathmell K, Dayton P

. A quantitative approach to characterizing malignant renal cell carcinoma using contrast enhanced ultrasound. Biomedical Engineering Society Annual Meeting Proceedings, 2015, 2015.
Books (edited and written)
Chong WK, Sidhu P. Measurements in Ultrasound: A Practical Handbook. Ed(s) Chong WK. 1. Arnold: Boca Raton, 2004.
| | |
| --- | --- |
| Title: | New approaches to characterizing cystic kidney lesions in patients with chronic kidney disease |
| Funding Source: | North Carolina TRACS grant |
| Role: | Principal Investigator |
| | |
| --- | --- |
| Title: | Siemens virtual touch luminary pioneer |
| Funding Source: | Siemens |
| Role: | Principal Investigator |
| | |
| --- | --- |
| Title: | A prospective pilot study evaluation renal lesions through contrast-enhanced ultrasound in patients with renal cancer and in those with a risk factor for renal malignancy |
| Funding Source: | North Carolina TRACS grant |
| Role: | Principal Investigator |
| | |
| --- | --- |
| Title: | Phase III multi-center randomized clinical trial for characterization of focal liver lesions using Sonovue-enhanced ultrasonography |
| Funding Source: | Bracco Diagnostics, BR1-072 |
| Role: | Principal Investigator |
| | |
| --- | --- |
| Title: | Phase II/III assessment of SonoRx: an oral sonographic contrast agent |
| Funding Source: | Bracco Diagnostics |
| Role: | Principal Investigator |
| | |
| --- | --- |
| Title: | Acoustic radiation force impulse (ARFI) ultrasound for noninvasive, diagnostic imaging for renal transplant rejection |
| Funding Source: | North Carolina TRACS grant |
| Role: | Principal Investigator |
| | |
| --- | --- |
| Title: | Phase II/III multicenter randomized clinical trial for characterization of focal liver lesions using Sonovue-enhanced ultrasonography |
| Funding Source: | Bracco Diagnostics |
| Role: | Principal Investigator |