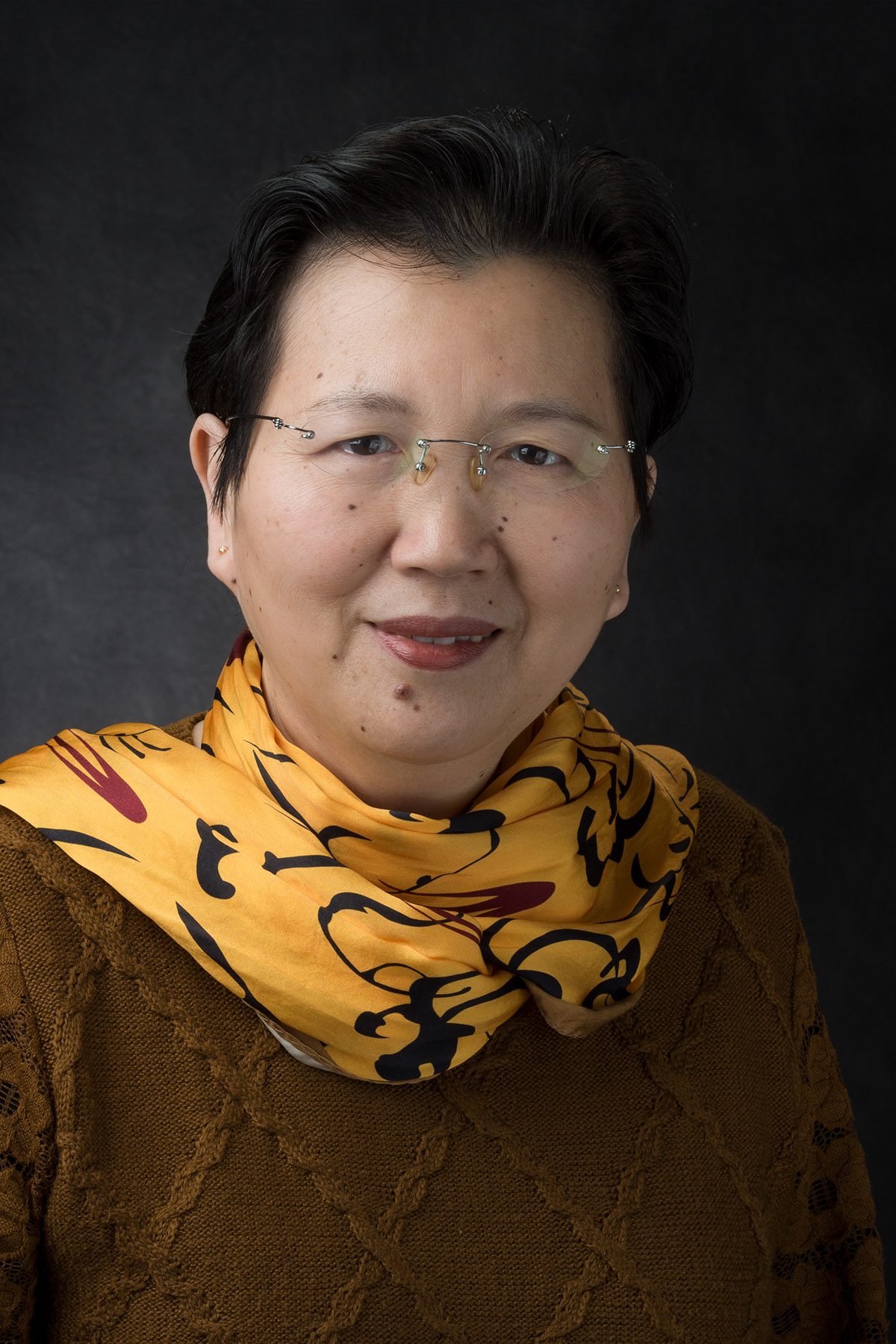 Xiao Ni, MD, PhD
Department of Dermatology, Division of Internal Medicine
About Dr. Ni
Have leaded a preclinical study about dendritic cell vaccine on cutaneous T-cell lymphoma (CTCL). By finishing this project, we established the optimal protocol for further clinical study, and we also established a collaborative team of basic immunologists, physician scientists, and clinicians.

Have three ongoing research projects:

One project is implementing to the clinical trial of anti-CCR4 antibody on CTCL. We are assessing the effect of this antibody on regulatory T cells, an immune suppressive cell, if the antibody could reduce or eliminate the Treg, it could be used for many tumors which have increased Tregs.

Another project is to identify the biomarkers for response and resistance to photopheresis for CTCL, and hope that we could find a set of signature genes to help us subgroup patients for better specific therapy indications.

The new project is to find molecular genetic mutations contributing to CTCL and further determine the effect of tumor-associated molecular markers on overall survival, progression free survival and response to targeted therapy.
Read More
Primary Appointment
Associate Professor, Department of Dermatology - Research, Division of Internal Medicine, The University of Texas MD Anderson Cancer Center, Houston, TX
Dual/Joint/Adjunct Appointment
Adjunct Faculty, The University of Texas, Graduate School of Biomedical Sciences, Houston, TX
Degree-Granting Education
| | |
| --- | --- |
| 1999 | Peking Union Medical College, Beijing, CHN, PHD, Investigative Dermatology |
| 1983 | Nantong Medical College, Nantong, CHN, MD, Medicine |
Postgraduate Training
| | |
| --- | --- |
| 2000-2003 | Postdoctoral Fellow, Tumor immunology, Immunotherapy, Cutaneous T-cell Lymphoma, The University of Texas MD Anderson Cancer Center, Houston, TX |
| 1988-1989 | Clinical Fellowship, Dermatopathology, Institution of Dermatology, The Chinese Academy of Medicine and Sciences, Nanjing |
| 1984-1988 | Clinical Residency, Dermatology, University of Nanjing - Affiliated Gulou Hospital, Nanjing |
Academic Appointments
Assistant Professor, Department of Dermatology, Division of Internal Medicine, The University of Texas MD Anderson Cancer Center, Houston, TX, 2008 - 2014
Institutional Committee Activities
Member, The Clinical Research Committee, 2008 - 2010
Research mentor, Co-advisor, The University of Texas Graduate School of Biomedical Sciences - Advisory/Supervisory Committee, 2007 - 2012
| | |
| --- | --- |
| 2017 | Cyrus Scholar Award Finalist, Division of Internal Medicine Research Retreat |
| 2015 | Basic Research Distinguish Paper Award, Division of Internal Medicine |
| 2008 | Young Investigator Award, Cutaneous Lymphoma Foundation |
| 2007 | Semi-Finalist, Division of Internal Medicine Research Retreat |
| 2005 | Research Grant Award, Ladies Leukemia League |
| 2003 | Research Grant Award, Dermatology Foundation |
| 2002 | Trainee Excellence Award, MD Anderson Alumni and Faculty Association |
| 1998 | Outstanding Young Investigator, The Institute of Dermatology, the Chinese Academy of Medicine and Sciences, China |
| 1996 | Graduate Student Excellence Award, The Chinese Academy of Medicine and Sciences, Peking Union Medial College, China |
| 1994 | Excellent Teacher, University of Nanjing - Affiliated Gulou Hospital, China |
| 1993 | Outstanding Employee, University of Nanjing - Affiliated Gulou Hospital, China |
American Society of Hematology
Member, 2007 - Present
The American Association for the Advancement of Science
Member, 2002 - Present
The Society of Investigative Dermatology
Member, 2002 - Present
Peer-Reviewed Articles
Min HY, Lee SC, Woo JK, Jung HJ, Park KH, Jeong HM, Hyun SY, Cho J, Lee W, Park JE, Kwon SJ, Lee HJ, Ni X, Shin YK, Johnson FM, Duvic M, Lee HY

Essential role of DNA methyltransferase 1-mediated transcription of insulin-like Growth Factor 2 in Resistance to Histone Deacetylase Inhibitors. Clin Cancer Res, 2016. e-Pub 2016. PMID: 27582487

Wang L, Ni X, Covington KR, Yang BY, Shiu J, Zhang X, Xi L, Meng Q, Langridge T, Drummond J, Donehower LA, Doddapaneni H, Muzny DM, Gibbs RA, Wheeler DA, Duvic M

Genomic profiling of Sézary syndrome identifies alterations of key T cell signaling and differentiation genes. Nat Genet 47 (12) :1426-34, 2015. PMID: 26551670

Shiue LH, Ni X, Prieto VG, Jorgensen JL, Curry JL, Goswami M, Sweeney SA, Duvic M

A case of invisible leukemic cutaneous T cell lymphoma with a regulatory T cell clone. Int J Dermatol 18 (9) :1365-4632, 2013. PMID: 22257096

Shiue LH, Alousi AM, Wei C, Hosing CM, Duvic M, Ni X

Augmentation of blood dendritic cells by extracorporeal photopheresis in patients with leukemic cutaneous T-cell lymphoma and graft-versus-host disease J Invest Dermatol 133 (8) :2098-100., 2013. PMID: 23519332

Goswami M, Duvic M, Dougherty A, Ni X

Increased Twist expression in advanced stage of mycosis fungoides and Sézary syndrome. J Cutan Pathol 39 (5) :500-7, 2012. PMID: 22515221

Ni X, Richmond H, Liao X, Decker W, Shiue L, Shpall E, Duvic M.

Induction of T-cell Responses against Cutaneous T-cell Lymphomas ex vivo by Autologous Dendritic Cells Transfected with Amplified Tumor RNA J Invest Dermatol 128 (11) :2631-2639, 2008. e-Pub 2008. PMID: 18480841

Doherty SD, Ni X, Doherty CB, Jones D, Zhao X, Owen LB, Duvic M

Abnormal expression of interleukin-23 in mycosis fungoides/Sézary syndrome lesions. Arch Dermatol Res 298 (7) :353-6, 2006. PMID: 17021762

Ni X, Zhang C, Talpur R, Duvic M

Resistance to activation-induced cell death and bystander cytotoxicity via the Fas/Fas ligand pathway are implicated in the pathogenesis of cutaneous T cell lymphomas. J Invest Dermatol 124 (4) :741-750, 2005. PMID: 15816832

Zhang C, Richon V, Ni X, Talpur R, Duvic M

Selective induction of apoptosis by histone deacetylase inhibitor SAHA in cutaneous T-cell lymphoma cells: relevance to mechanism of therapeutic action. J Invest Dermatol 125 (5) :1045-52, 2005. PMID: 16297208

Apisarnthanarax N, Talpur R, Ward S, Ni X, Kim HW, Duvic M

Tazarotene 0.1% Gel for Refractory Mycosis Fungoides Lesions: An Open-label Pilot Study. J Am Acad Dermatol 50 (5) :600-607, 2004. PMID: 15034511

Zhang C, Ni X, Konopleva M, Andreeff M, Duvic M

The novel synthetic oleanane triterpenoid CDDO (2-cyano-3, 12-dioxoolean-1, 9-dien-28-oic acid) induces apoptosis in Mycosis fungoides/Sézary syndrome cells. J Invest Dermatol 123 (2) :380-7, 2004. PMID: 15245439

Duvic M, Ni X, Talpur R, Herne K, Schulz C, Sui D, Ward S, Joseph A, Hazarika P

Tazarotene induced gene-3 is suppressed in basal cell carcinomas and reversed in vivo by tazarotene application. J Invest Dermatol 121 (4) :902-9, 2003. PMID: 14632211

Zhang CL, Hazarika P, Ni X, Weidner DA, Duvic M

Induction of Apoptosis by Bexarotene in Cutaneous T-Cell Lymphoma Cells: Relevance to Mechanism of therapeutic Action. Clin Cancer Res 8 (5) :1234-1240, 2002. PMID: 12006543

Ni X, Hazarika P, Zhang C, Talpur R, Duvic M

Fas ligand expression by neoplastic T- lymphocytes mediates elimination of CD8+ cytotoxic T lymphocytes in mycosis fungoides: a potential mechanism of tumor immune escape? . Clin Cancer Res 7 (9) :2682-92, 2001. PMID: 11555580

Ni X, Sun JF, Zeng XS,Sang HG, Li AM, Ye GY

The excessive proliferation and apoptosis are correlated with the abnormal expression of c-myc, P53 and bcl-2 in psoriatic lesions. Chinese Journal of Dermatology 33 (4) :240-242, 2000

Ni X, Sun JF

Methygreen-Pyronin staining for apoptotic cells in psoriatic lesions. Journal of Clinical Dermatology 29 (6) :334-336, 2000

Ni X, Sun JF

The value of pathological examination in the diagnosis of atypical psoriasis. Chinese Journal of Dermatology and Venereology 13 (2) :75-76, 1999

Ni X, Jiang YQ, Sun JF

Apoptosis and Pilomatricoma. Chinese Journal of Dermatology 31 (6) :386-387, 1998

Ni X, Yang HP, Sun JF

Excessive proliferation and apoptosis in both keratinocytes and lymphocytic infiltrates of psoriatic lesions. Chinese Journal of Dermatology 31 (2) :95-96, 1998

Yang HP, Ni X, Sun JF

Psoriasis arthropathica: analysis of 26 cases Chinese Journal of Dermatology 31 (2) :114- 115, 1998

Ni X, Chen ZG, Zhu WW

Epidermal-grafting for a patient with Piebaldism. Chinese Journal of Dermatology 28 (4) :261, 1995

Ni X

A case study: Piebaldism and the pedigree analysis Journal of Clinical Dermatology 24 (1) :50, 1995

Ni X

Two cases of anhidrotic ectodermal dysplasia. Chinese Journal of Dermatology 27 (3) :183, 1994

Ni X, Fang Y, Zhu WW

A clinical trial of Germanium Huangqi for psoriasis vulgaris. Chinese Journal of Dermatology 27 (6) :377-378, 1994

Ni X, Lu ML, Li FQ

Chinese herbs for summer dermatitis. Journal of Clinical Dermatology 23 (1) :46, 1994

Gu JG, Gu XJ, Ni X

Clinical efficacy of enoxacin for skin infections Chinese Journal of Antibiotics 18 (6) :465-468, 1993

Ni X, Li FQ

Non-papillomatous hyperplastic lesions in genitalia. Jiangsu Medical Journal 19:282, 1993

Ni X, Li FQ

A case report: pseudo-acanthosis nigricans. Chinese Journal of Dermatology 25 (5) :348, 1992

Ni X, Li FQ, Liu JH

A case report: cutaneous T-cell lymphoma manifesting lethal midline granuloma. Chinese Journal of Dermatology 24 (4) :275-276, 1991

Ni X, Jorgensen JL, Goswami M, Challagundla P, Decker WK, Kim YH, Duvic MA

Reduction of Regulatory T cells by Mogamulizumab, a Defucosylated Anti-CC Chemokine Receptor 4 Antibody, in Patients with Aggressive/Refractory Mycosis Fungoides and Sézary Syndrome. Clin Cancer Res 21 (2) :274-85. PMID: 25376389

Duvic M, Talpur R, Ni X, Zhang C, Hazarika P, Kelly C, Chiao JH, Reilly JF, Ricker JL, Richon VM, Frankel SR

Phase 2 trial of oral vorinostat (suberoylanilide hydroxamic acid, SAHA) for refractory cutaneous T-cell lymphoma (CTCL). Blood 109 (1) :31-9. PMID: 16960145
Invited Articles
Ni X, Duvic M, Dendritic cells and Cutaneous T-cell Lymphomas, 146 (2) :103-13, 2011
Ni X, Sun JF, In situ polymerase chain reaction and its applications in the dermatology., 23 (5) :279-282, 1997
Ni X, Sun JF, The aberrant molecular biological pathways in the pathogenesis of psoriasis., 23 (2) :85-87, 1997
Book Chapters
Ni X, Dermatopathology - Introduction, In: The Basis of Modern Dermatology, The People's Medical Publishing House, 1035-1063, 2001
Ni X, Sun J, Liu J, Dermatopathology in China, In: Chinese Modern Scientific Encyclopedia, Scientific Publishing House, 2000
Ni X, Benign and Malignant epidermal tumors., In: Atlas of Dermatology and Venereology, The People's Medical Publishing House, 337-354, 1998
| | |
| --- | --- |
| Title: | Strategies for effective ex vivo priming of cutaneous T-cell lymphoma -specific cytotoxic T lymphocytes by autologous dendritic cells pulsed with whole tumor cells |
| Funding Source: | Dermatology Foundation |
| Role: | Principal Investigator |
| | |
| --- | --- |
| Title: | Induction of Polyclonal T-cell Responses against Cutaneous T-cell Lymphomas by Autologous Dendritic Cells Transfected with Amplified Tumor RNA |
| Funding Source: | Ladies Leukemia League |
| Role: | Principal Investigator |
| | |
| --- | --- |
| Title: | Immunologic mechanisms of extracorporeal photopheresis in cutaneous T- cell lymphomas: Induction of antigen-specific cytotoxic T cells or regulatory T cells? |
| Funding Source: | Therakos, Inc. |
| Role: | Principal Investigator |
| | |
| --- | --- |
| Title: | Effect of anti-CC chemokine receptor 4 (CCR4) monoclonal antibody on regulatory T cells and natural killer cells in patients with aggressive/refractory cutaneous T-cell lymphoma |
| Funding Source: | Kyowa Hakko Kirin Co.LTD. |
| Role: | Principal Investigator |
| | |
| --- | --- |
| Title: | Identifying biomarkers of response and resistance to ECP in patients with MF/SS |
| Funding Source: | Therakos, Inc. |
| Role: | Principal Investigator |
| | |
| --- | --- |
| Title: | Molecular targets in Cutaneous T-cell lymphoma (CTCL) |
| Funding Source: | Drs. Martin and Dorothy Spatz Foundation |
| Role: | Co-Investigator |
| | |
| --- | --- |
| Title: | The Effect of ECP on Th1/Th2/Th17/Treg Cytokines and Related Molecules in Cutaneous T-Cell Lymphoma |
| Funding Source: | American Skin Association |
| Role: | Research Mentor |
| | |
| --- | --- |
| Title: | Janus kinase 3 (JAK3) gene fusion(s) - a potential druggable target in cutaneous T-cell lymphoma |
| Funding Source: | Institutional Research Grant (IRG) Program |
| Role: | Principal Investigator |