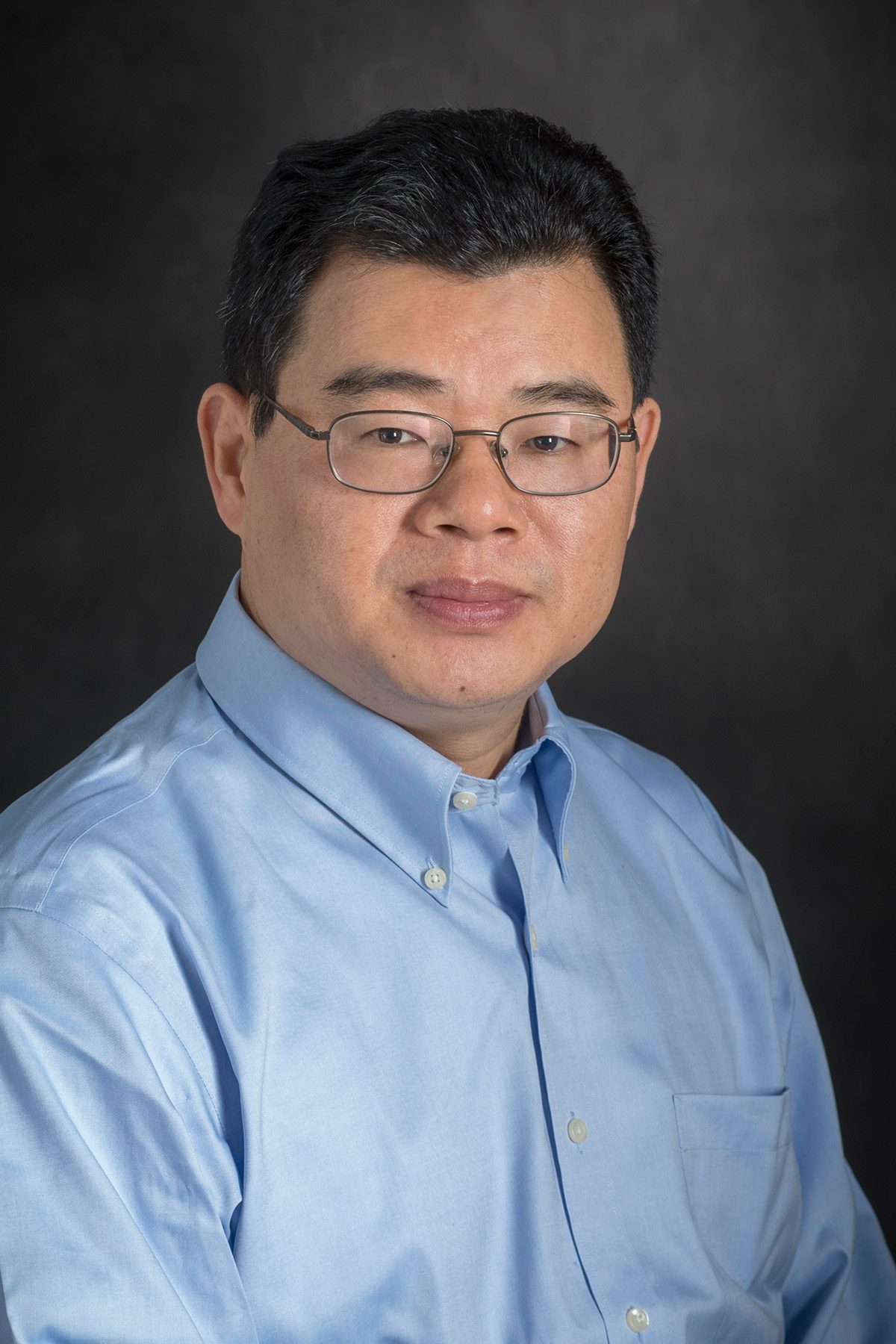 Xiaoping Su, Ph.D.
Department of Bioinformatics and Computational Biology, Division of VP, Research
Present Title & Affiliation
Primary Appointment
Professor, Department of Bioinformatics and Computational Biology, The University of Texas MD Anderson Cancer Center, Houston, TX
Degree-Granting Education
| | |
| --- | --- |
| 2000 | Mount Sinai School of Medicine of New York University, New York, NY, USA, PHD, Biostatistics |
| 1992 | Capital Institute of Medicine, Beijing, CHN, MS, Biostatistics |
| 1989 | Chongqing University, Chongqing, CHN, BS, Computer Sciences |
Peer-Reviewed Articles
Robertson AG, Kim J, Al-Ahmadie H, Bellmunt J, Guo G, Cherniack AD, Hinoue T, Laird PW, Hoadley KA, Akbani R, Castro MAA, Gibb EA, Kanchi RS, Gordenin DA, Shukla SA, Sanchez-Vega F, Hansel DE, Czerniak BA, Reuter VE, Su X, de Sa Carvalho B, Chagas VS, Mungall KL, Sadeghi S, Pedamallu CS, Lu Y, Klimczak LJ, Zhang J, Choo C, Ojesina AI, Bullman S, Leraas KM, Lichtenberg TM, Wu CJ, Schultz N, Getz G, Meyerson M, Mills GB, McConkey DJ, TCGA Research Network, Weinstein JN, Kwiatkowski DJ, Lerner SP

. Comprehensive Molecular Characterization of Muscle-Invasive Bladder Cancer. Cell 171(3):540-556.e25, 2017. e-Pub 2017. PMID: 28988769.

Su X, Zhang J, Mouawad R, Compérat E, Rouprêt M, Allanic F, Parra J, Bitker MO, Thompson EJ, Gowrishankar B, Houldsworth J, Weinstein JN, Tost J, Broom BM, Khayat D, Spano JP, Tannir NM, Malouf GG

. NSD1 inactivation and SETD2 mutation drive a convergence toward loss-of-function of H3K36 writers in clear-cell renal cell carcinomas. Cancer Res 77(18):4835-4845, 2017. e-Pub 2017. PMID: 28754676.

Johanning GL, Malouf GG, Zheng X, Esteva FJ, Weinstein JN, Wang-Johanning F, Su X

. Expression of human endogenous retrovirus-K is strongly associated with the basal-like breast cancer phenotype. Sci Rep 7:41960, 2017. e-Pub 2017. PMID: 28165048.

Chitsazzadeh V, Coarfa C, Drummond JA, Nguyen T, Joseph A, Chilukuri S, Charpiot E, Adelmann CH, Ching G, Nguyen TN, Nicholas C, Thomas VD, Migden M, MacFarlane D, Thompson E, Shen J, Takata Y, McNiece K, Polansky MA, Abbas HA, Rajapakshe K, Gower A, Spira A, Covington KR, Xiao W, Gunaratne P, Pickering C, Frederick M, Myers JN, Shen L, Yao H, Su X, Rapini RP, Wheeler DA, Hawk ET, Flores ER, Tsai KY

. Cross-species identification of genomic drivers of squamous cell carcinoma development across preneoplastic intermediates. Nat Commun 7:12601, 2016. e-Pub 2016. PMID: 27574101.

Flippot R, Malouf GG, Su X, Khayat D, Spano JP

. Oncogenic viruses: Lessons learned using next-generation sequencing technologies. Eur J Cancer 61:61-8, 2016. e-Pub 2016. PMID: 27156225.

Ryan M, Wong WC, Brown R, Akbani R, Su X, Broom B, Melott J, Weinstein J

. TCGASpliceSeq a compendium of alternative mRNA splicing in cancer. Nucleic Acids Res 44(D1):D1018-22, 2016. e-Pub 2015. PMID: 26602693.

Malouf GG, Compérat E, Yao H, Mouawad R, Lindner V, Rioux-Leclercq N, Verkarre V, Leroy X, Dainese L, Classe M, Descotes JL, Barthelemy P, Yacoub M, Rouprêt M, Bernhard JC, Creighton CJ, Spano JP, Su X, Khayat D

. Unique Transcriptomic Profile of Collecting Duct Carcinomas Relative to Upper Tract Urothelial Carcinomas and other Kidney Carcinomas. Sci Rep 6:30988, 2016. e-Pub 2016. PMID: 27484008.

Jiang Y, Malouf GG, Zhang J, Zheng X, Chen Y, Thompson EJ, Weinstein JN, Yuan Y, Spano JP, Broaddus R, Tannir NM, Khayat D, Lu KH, Su X

. Long non-coding RNA profiling links subgroup classification of endometrioid endometrial carcinomas with trithorax and polycomb complex aberrations. Oncotarget. e-Pub 2015. PMID: 26431491.

Malouf GG, Zhang J, Yuan Y, Compérat E, Rouprêt M, Cussenot O, Chen Y, Thompson EJ, Tannir NM, Weinstein JN, Valero V, Khayat D, Spano JP, Su X

. Characterization of long non-coding RNA transcriptome in clear-cell renal cell carcinoma by next-generation deep sequencing. Mol Oncol 9(1):32-43, 2015. e-Pub 2014. PMID: 25126716.

Malouf GG, Su X, Yao H, Gao J, Xiong L, He Q, Compérat E, Couturier J, Molinié V, Escudier B, Camparo P, Doss DJ, Thompson EJ, Khayat D, Wood CG, Yu W, Teh BT, Weinstein J, Tannir NM

. Next-generation sequencing of translocation renal cell carcinoma reveals novel RNA splicing partners and frequent mutations of chromatin-remodeling genes. Clin Cancer Res 20(15):4129-40, 2014. e-Pub 2014. PMID: 24899691.

Mittendorf EA, Philips AV, Meric-Bernstam F, Qiao N, Wu Y, Harrington S, Su X, Wang Y, Gonzalez-Angulo AM, Akcakanat A, Chawla A, Curran M, Hwu P, Sharma P, Litton JK, Molldrem JJ, Alatrash G

. PD-L1 Expression in Triple-Negative Breast Cancer. Cancer Immunol Res 2(4):361-70, 2014. e-Pub 2014. PMID: 24764583.

Cancer Genome Atlas Research Network

. Comprehensive molecular characterization of urothelial bladder carcinoma. Nature 507(7492):315-22, 2014. e-Pub 2014. PMID: 24476821.

Khoury JD, Tannir NM, Williams MD, Chen Y, Yao H, Zhang J, Thompson EJ, TCGA Network, Meric-Bernstam F, Medeiros LJ, Weinstein JN, Su X

. Landscape of DNA virus associations across human malignant cancers: analysis of 3,775 cases using RNA-Seq. J Virol 87(16):8916-26, 2013. e-Pub 2013. PMID: 23740984.

Chen Y, Yao H, Thompson EJ, Tannir NM, Weinstein JN, Su X

. VirusSeq: Software to identify viruses and their integration sites using next-generation sequencing of human cancer tissue. Bioinformatics 29(2):266-7, 2013. e-Pub 2012. PMID: 23162058.

Su X, Zhang L, Zhang J, Meric-Bernstam F, Weinstein JN

. PurityEst: estimating purity of human tumor samples using next-generation sequencing data. Bioinformatics 28(17):2265-6, 2012. e-Pub 2012. PMID: 22743227.

Mullighan CG, Su X, Zhang J, Radtke I, Phillips LA, Miller CB, Ma J, Liu W, Cheng C, Schulman BA, Harvey RC, Chen IM, Clifford RJ, Carroll WL, Reaman G, Bowman WP, Devidas M, Gerhard DS, Yang W, Relling MV, Shurtleff SA, Campana D, Borowitz MJ, Pui CH, Smith M, Hunger SP, Willman CL, Downing JR, Children's Oncology Group

. Deletion of IKZF1 and prognosis in acute lymphoblastic leukemia. N Engl J Med 360(5):470-80, 2009. e-Pub 2009. PMID: 19129520.

Mullighan CG, Phillips LA, Su X, Ma J, Miller CB, Shurtleff SA, Downing JR

. Genomic analysis of the clonal origins of relapsed acute lymphoblastic leukemia. Science 322(5906):1377-80, 2008. PMID: 19039135.

Mullighan CG, Goorha S, Radtke I, Miller CB, Coustan-Smith E, Dalton JD, Girtman K, Mathew S, Ma J, Pounds SB, Su X, Pui CH, Relling MV, Evans WE, Shurtleff SA, Downing JR

. Genome-wide analysis of genetic alterations in acute lymphoblastic leukaemia. Nature 446(7137):758-64, 2007. PMID: 17344859.

Obenauer JC, Denson J, Mehta PK, Su X, Mukatira S, Finkelstein DB, Xu X, Wang J, Ma J, Fan Y, Rakestraw KM, Webster RG, Hoffmann E, Krauss S, Zheng J, Zhang Z, Naeve CW

. Large-scale sequence analysis of avian influenza isolates. Science 311(5767):1576-80, 2006. e-Pub 2006. PMID: 16439620.

De La Vega FM, Gordon D, Su X, Scafe C, Isaac H, Gilbert DA, Spier EG

. Power and sample size calculations for genetic case/control studies using gene-centric SNP maps: application to human chromosomes 6, 21, and 22 in three populations. Hum Hered 60(1):43-60, 2005. e-Pub 2005. PMID: 16137993.

Su X, Wallenstein S, Bishop D

. Nonoverlapping clusters: approximate distribution and application to molecular biology. Biometrics 57(2):420-6, 2001. PMID: 11414565.

Su X, Wallenstein S

. New approximation for the distribution of r-scan statistics. Statistics and Probability Letters 46(4):411-419, 2000.

Benson G, Su X

. On the distribution of k-tuple matches for sequence homology: a constant time exact calculation of the variance. J Comput Biol 5(1):87-100, 1998. PMID: 9541873.
| | |
| --- | --- |
| Title: | UPR/MDACC: Partnership for Excellence in Cancer Research |
| Funding Source: | NIH/NCI |
| Role: | Co-Investigator |
| | |
| --- | --- |
| Title: | Understanding the Physiologically Relevant Functions of Daxx |
| Funding Source: | Neuroendocrine Tumor Research Foundation |
| Role: | Collaborator |