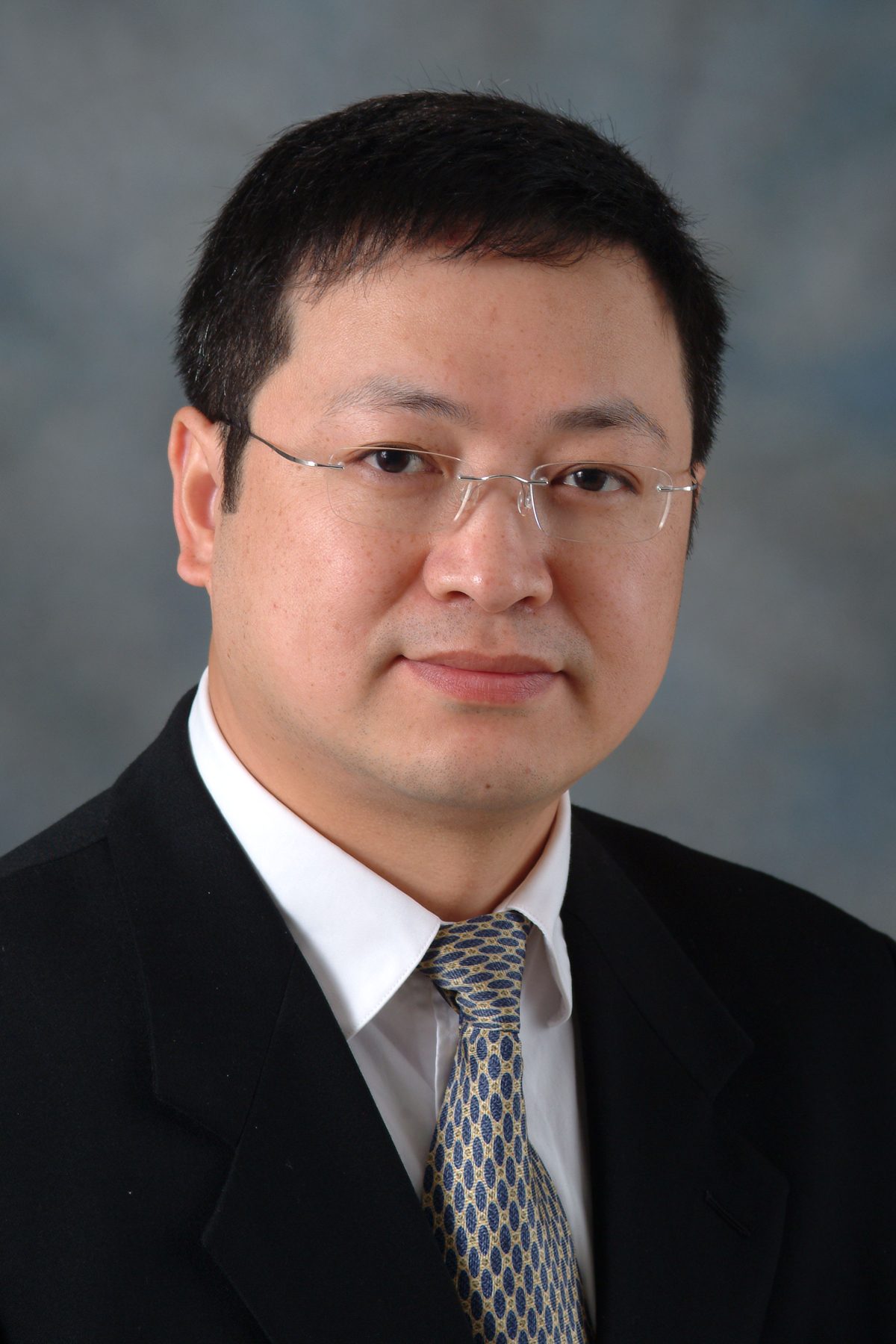 Xin Han, MD, MS
Department of Laboratory Medicine, Division of Pathology-Lab Medicine Div
Degree-Granting Education
| | |
| --- | --- |
| 1990 | Shanghai Second Medical University, Shanghai, CHN, MS, Pathophysiology of Hematology |
| 1987 | Wenzhou Medical College, Wenzhou, CHN, MD, Medicine |
Postgraduate Training
| | |
| --- | --- |
| 2007-2008 | Faculty Leadership Academy, The University of Texas MD Anderson Cancer Center, Houston, TX |
| 2007-2007 | Heart of Leadership Core Skills, The University of Texas MD Anderson Cancer Center, Houston, TX |
| 2005-2005 | Veridex CTC Test, Circulating Tumor Cell Identification, The University of Texas MD Anderson Cancer Center, Houston, TX |
| 2005-2005 | Minifellowship (Observership), Coagulation Service, Massachusetts General Hospital, Boston, MA |
| 2004-2005 | Clinical Fellowship, Hematopathology, The University of Texas MD Anderson Cancer Center, Houston, TX |
| 2000-2004 | Clinical Residency, Pathology, Temple University Hospital, Philadelphia, PA |
| 1994-2000 | Research Fellow, Hematology, Barnes-Jewish Hospital at Washington University Medical Center, St. Louis, MO |
| 1990-1993 | Resident, Hematology, First Affiliated Hospital to Wenzhou Medical College, Wenzhou |
| | |
| --- | --- |
| 2005 | American Board of Pathology, Hematology |
| 2004 | American Board of Pathology, Anatomic and Clinical Pathology |
| 1998 | ECFMG |
| | |
| --- | --- |
| 2006 | Visiting Professorship, Wenzhou Medical College |
| 2004 | Fellowship Award, Division of Pathology and Laboratory Medicine, MD Anderson Cancer Center |
| 1991 | Second Grade Award of Chinese Science & Technology Association, Chinese Science and Technology Association Wenzhou Branch |
| 1982 | First Award (top 1 %) and Second Award (top 10 %) for academic excellence, two times, respectively during medical education courses, Wenzhou Medical College |
| 1982 | Best student of the year, Wenzhou Medical College |
Peer-Reviewed Articles
Kurt H, Zheng L, Kantarjian HM, Tang GL, Ravandi-Kashani F, Garcia-Manero G, Gong ZM, Amin H, Konoplev S, Routbort MJ, Han X, Wang W, Medeiros LJ, Hu SM

. Secondary t(9;22)(q34;q11.2)/BCR-ABL1 rearrangement acquired during therapy of acute leukemia. Modern Pathology 31:1141-54, 2018.

Han X, Medeiros LJ, Zhang YH, You MJ, Andreeff M, Konopleva M, Bueso-Ramos CE.

. High Expression of Human Homologue of Murine Double Minute 4 and the Short Splicing Variant, HDM4-S, in Bone Marrow in Patients With Acute Myeloid Leukemia or Myelodysplastic Syndrome. Clinical Lymphoma Myeloma and Leukemia 16(Supplement):S30–S38, 2016.

Mallampati S, Leng XH, Ma HQ, Zeng JF, Li J, Wang HY, Lin K, Lu Y, Yang Y, Sun BH, Gong Y, Lee JS, Konopleva M, Andreeff M, Arlinghaus RB, Cai Z, Fang BL, Shen HF, Han X, Hirsh-Ginsberg CF, Gao XL, Paranjape AN, Mani SA, Clise-Dwyer K, and Sun XP

. Tyrosine kinase inhibitors induce mesenchymal stem cell–mediated resistance in BCR-ABL1 acute lymphoblastic leukemia. Blood 125(19):2968-73, 2015.

Kang XL, Lu ZG, Cui CH, Deng M, Fan YQ, Dong BJ, Han X, Xie FC, Tyner JW, Coligan JE, Collins RH, Xiao XS, You MJ, and Zhang CC

. The ITIM-containing receptor LAIR1 is essential for acute myeloid leukaemia development. Nature Cell Biology 17(5):665-677, 2015.
Abstracts
Zhang WG, Ly C, Zhang Q, Mu H, Battula VL, Patel N, Schober W, Han X, Fogler WE, Magnani JL and Andreeff M

. Dual E-Selectin/CXCR4 Antagonist GMI-1359 Exerts Efficient Anti-Leukemia Effects in a FLT3 ITD Mutated Acute Myeloid Leukemia Patient-Derived Xenograft Murine Model. Blood 128:3519, 2016.

Zhang LP, Yang YL, Miranda R, Dave SK, Han X, Huang XY, Jin PJ, Medeiros LJ, Bueso-Ramos CE, You MJ

. Expression of MicroRNA-150 Is Significantly Decreased in T-Acute Lymphoblastic Leukemia (T-ALL) and Inhibits T-ALL Cell Growth. Modern Pathology 27(Supplement 2):388A, 2014.