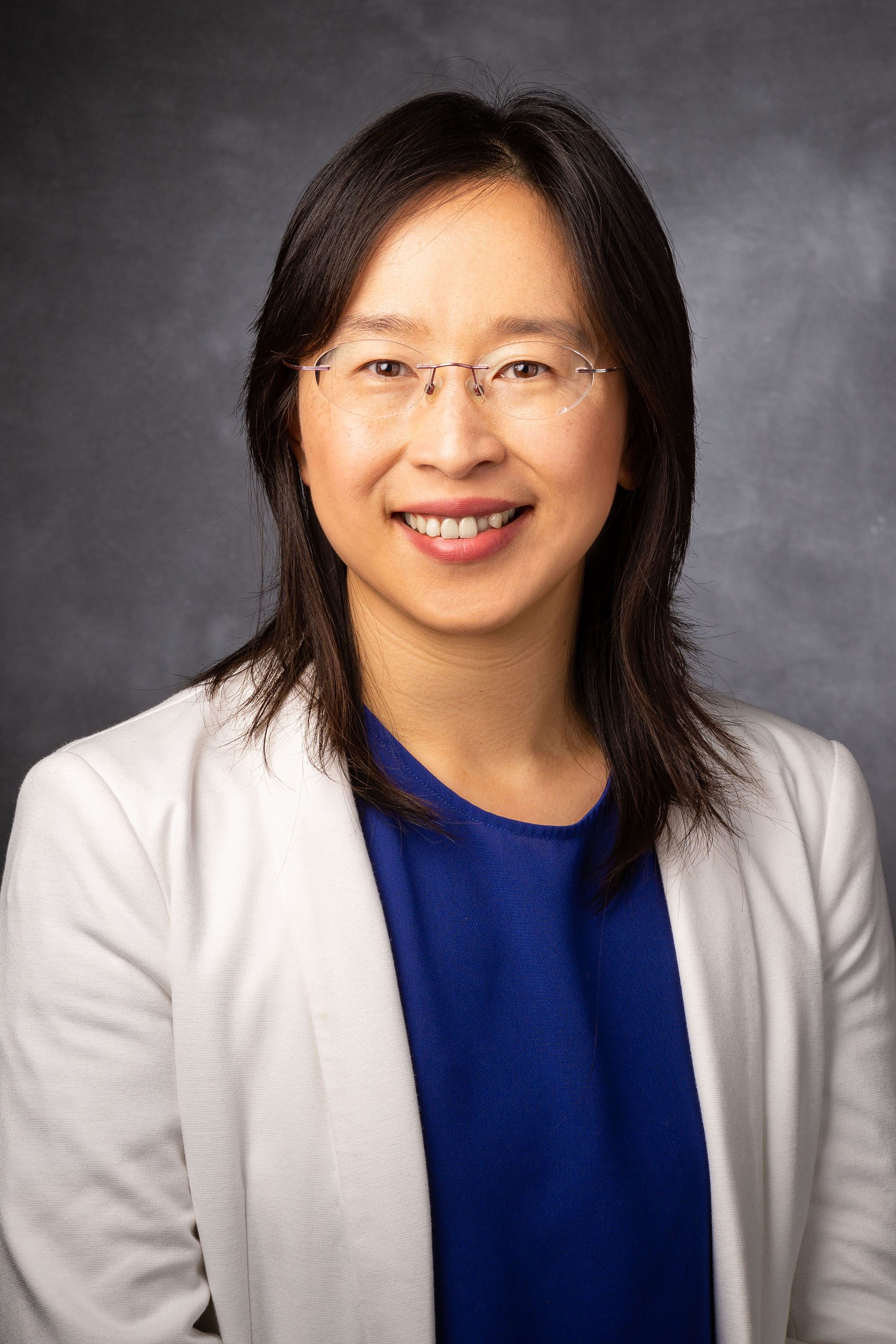 Yinyin Yuan
Department of Translational Molecular Pathology, Division of Pathology-Lab Medicine Div
About Yinyin Yuan
Dr. Yinyin Yuan is a professor and the Director of Computational Pathology Research Program at the Department of Translational Molecular Pathology. The mission of the Yuan lab is to design impact-driven strategies and artificial intelligence (AI) engines to accelerate the applications of AI and data science to pathology. The scientific focus is to decipher how the tumor microenvironment shapes the evolution of immune escape and drug resistance. Her team is developing cutting-edge technologies to study the spatial heterogeneity of the tumor microenvironment and how it shapes cancer genetic heterogeneity and clinical outcome.
As a Co-Lead of Focus Area One - Quantitative analysis and insight extraction from imaging and pathology data - in the Institute for Data Science in Oncology, Dr. Yuan is committed to building the computational infrastructure and data science capacity for pathology. This will enable accelerated, rigorous, and actionable approaches for building data science capacity with translational impacts in pathology. The vision is to create a new paradigm of technological advances and multidisciplinary convergences that will lead the way to novel digital biomarkers and ultimately to the new frontier of integrated diagnostics.
Dr. Yuan obtained degrees in computer science from the University of Science and Technology of China (USTC, BSc) and University of Warwick (MSc and PhD), and has won prestigious awards and fellowships including a Junior Research Fellowship from Wolfson College, University of Cambridge and Cancer Research UK Career Establishment Fellowship. From 2012 to 2022, she led the Computational Pathology and Integrative Genomics team at the institute of Cancer Research, London. There she built a pioneering interface between digital pathology, machine learning, and cancer biology with strong clinical applications, and was awarded the title of Professor of Computational Pathology in 2021. Her team currently leads artificial intelligence developments in computational pathology in several international scientific programs and consortiums include the Cancer Research UK-funded TRACERx Lung, Sarcoma Network Accelerator, Early detection for myeloma, Brain Tumour Award Target-GBM, and the NIH-funded Arizona Cancer Evolution Center and Breast Pre-Cancer Atlas.
Read More
Degree-Granting Education
| | |
| --- | --- |
| 2009 | University of Warwick, Warwick, GBR, PHD, Computer Science |
| 2004 | University of Warwick, Warwick, GBR, MS, Computer Science |
| 2003 | University of Science & Technology of China, China, CHN, BS, Computer Science |
Academic Appointments
Professor, Department of Translational Molecular Pathology, Division of Pathology/Lab Medicine, The University of Texas MD Anderson Cancer Center, Houston, TX, 2022 - Present
Professor, The Institute of Cancer Research, London, London, 2021 - 2022
Associate Professor, The Institute of Cancer Research, London, London, 2017 - 2021
Assistant Professor, The Institute of Cancer Research, London, London, 2012 - 2017
Administrative Appointments/Responsibilities
Co-Lead, Focus Area #1, Institute for Data Science in Oncology, The University of Texas MD Anderson Cancer Center, Houston, TX, 2022 - Present
Director of Computational Pathology Research Program, The University of Texas MD Anderson Cancer Center, Houston, TX, 2022 - Present
| | |
| --- | --- |
| 2016 | Cancer Research UK (CRUK) Career Establishment Award |
| | |
| --- | --- |
| Title: | Lung Cancer Evolution |
| Funding Source: | CRUK Fellowship |
| Role: | Principal Investigator |
| | |
| --- | --- |
| Title: | Improving Neoadjuvant Therapy in Sarcomas |
| Funding Source: | CRUK Accelerator |
| Role: | Principal Investigator |
| | |
| --- | --- |
| Title: | Targeting Biological Vulnerabilities of Glioblastoma |
| Funding Source: | CRUK Program |
| Role: | Principal Investigator |
| | |
| --- | --- |
| Title: | Arizona Cancer Evolution Center |
| Funding Source: | NIH/CSBC |
| Role: | Principal Investigator |
| | |
| --- | --- |
| Title: | Early Detection of Multiple Myeloma |
| Funding Source: | CRUK Program |
| Role: | Principal Investigator |