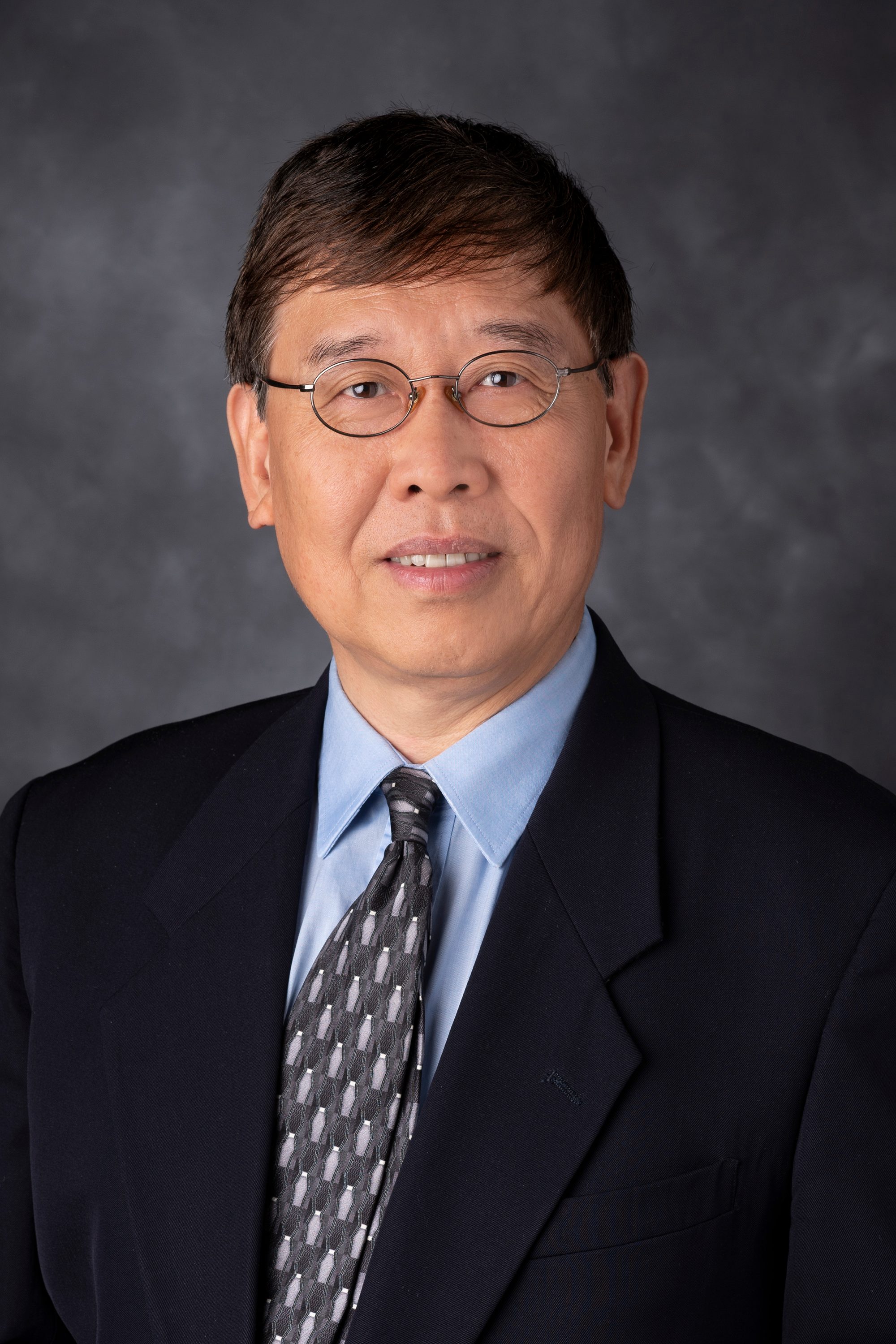 Zhen Fan, M.D.
Department of Experimental Therapeutics, Division of Cancer Medicine
Primary Appointment
Professor, Department of Experimental Therapeutics, Division of Cancer Medicine, The University of Texas MD Anderson Cancer Center, Houston, TX
Dual/Joint/Adjunct Appointment
Full Member, Graduate Faculty, The Graduate School of Biomedical Sciences (GSBS), The University of Texas Health Science Center at Houston, Houston, TX
My laboratory has a track record in investigating the mechanism of action by which trastuzumab (a HER2-targeting antibody) and cetuximab (an EGFR-targeting antibody), 2 FDA-approved therapeutic antibodies, inhibit cancer metabolism (i.e., Warburg effect), tumor angiogenesis, cancer cell stemness, and cancer cell interaction with tumor stroma in the treatment of metastatic breast cancer, colorectal cancer, or head and neck cancer. Through our published work, we also made significant contributions toward our understanding on how aberrations in cancer cell signaling molecules (e.g. Akt, MAPK, MEK, mTOR, PI3K, PTEN, AMPK, Brk, LKB1, HIF-1α, STATs) and signal pathways downstream to HER2 and EGFR render cancer cell resistance to the therapeutic antibodies.
Our current research focuses on 2 directions leveraging existing resources in the laboratory and our expertise in cancer biology, tumor immunology, and antibody engineering & therapies. One direction is to improve antitumor activity of therapeutic antibodies by developing novel bispecific antibody (BsAbs). We design novel platforms of BsAbs for gaining of new mechanism of action, through which BsAbs will exhibit new therapeutic activities that do not exist in simple mixture of 2 parental antibodies. We are currently developing several BsAbs and testing their therapeutic activities in syngeneic mouse tumor models and in PDXs hosted in humanized mice. Our goal is to develop second-generation antibody-based drugs that have multiple therapeutic activities and thus are expected to be more effective than first-generation antibody drugs currently approved to treat cancer patients, such as trastuzumab and cetuximab, especially for treatment of cancer metastasis. Another direction is to redirect preexisting immunity acquired through vaccination or infection of infectious viruses for treating cancer metastasis. Our strategy is to develop an antibody targeting-based therapeutic approach to trick host immune system to perceive cancer cells as infectious virus-infected cells and thereby launch immune responses to attack the cancer cells using powerful preexisting immunity acquired via vaccination or infection of an infectious virus. We have successfully validated this novel strategy in preclinical mouse tumor models.
Degree-Granting Education
| | |
| --- | --- |
| 1988 | Shanghai Medical University, School of Graduate Studies (now Fudan University Graduate School), Shanghai, CHN, MS, Histology/Embryology |
| 1985 | Shanghai Medical University (SMU), School of Medicine (now Fudan University Shanghai Medical College), Shanghai, CHN, MD, Clinical Medicine |
| | |
| --- | --- |
| Title: | Exploration of novel potential therapies for breast cancer |
| Funding Source: | Breast Cancer Research Foundation |
| Role: | Principal Investigator |
| | |
| --- | --- |
| Title: | PDK1, a preferred therapeutic target for the PI-3 kinase pathway in human breast cancer |
| Funding Source: | DOD/Congressionally Directed Medical Research Programs (DOD/CDMRP) |
| Role: | Principal Investigator |
| | |
| --- | --- |
| Title: | Role of PKB/Akt pathway in breast cancer chemotherapy |
| Funding Source: | DOD/Congressionally Directed Medical Research Programs (DOD/CDMRP) |
| Role: | Principal Investigator |
| | |
| --- | --- |
| Title: | Breast tumor kinase as a complementary target for sensitizing breast cancer to epidermal growth factor receptor-targeted therapy |
| Funding Source: | DOD/Congressionally Directed Medical Research Programs (DOD/CDMRP) |
| Role: | Principal Investigator |
| | |
| --- | --- |
| Title: | Unraveling a novel role of Brk in regulating EGFR in triple-negative breast cancer |
| Funding Source: | DOD/Congressionally Directed Medical Research Programs (DOD/CDMRP) |
| Role: | Principal Investigator |
| | |
| --- | --- |
| Title: | Mechanisms of tumor resistance to anti-HER/ErbB therapeutics |
| Funding Source: | NIH/NCI |
| Role: | Principal Investigator |
| | |
| --- | --- |
| Title: | Development of a novel anti-EGFR antibody-protamine recombinant protein for in vivo delivery of small interfering RNAs for cancer therapy |
| Funding Source: | Cancer Prevention & Research Institute of Texas (CPRIT) |
| Role: | Principal Investigator |
| | |
| --- | --- |
| Title: | A novel role of EMMPRIN in activation of cancer-associated fibroblasts in breast cancer |
| Funding Source: | DOD/Congressionally Directed Medical Research Programs (DOD/CDMRP) |
| Role: | Principal Investigator |
| | |
| --- | --- |
| Title: | Developing a novel recombinant antibody for treatment of oral cancer |
| Funding Source: | NIH/NIDCR |
| Role: | Principal Investigator |
| | |
| --- | --- |
| Title: | Development of a novel strategy for tumor delivery of MHC-I-compatible peptides for cancer immunotherapy |
| Funding Source: | Cancer Prevention & Research Institute of Texas (CPRIT) |
| Role: | Principal Investigator |
| | |
| --- | --- |
| Title: | Developing novel bispecific antibodies for cancer treatment |
| Funding Source: | NIH/NCI |
| Role: | Principal Investigator |
| | |
| --- | --- |
| Title: | A novel targeted therapy for HNSCC based on a novel activity of cetuximab |
| Funding Source: | NIH/NCI |
| Role: | Principal Investigator |