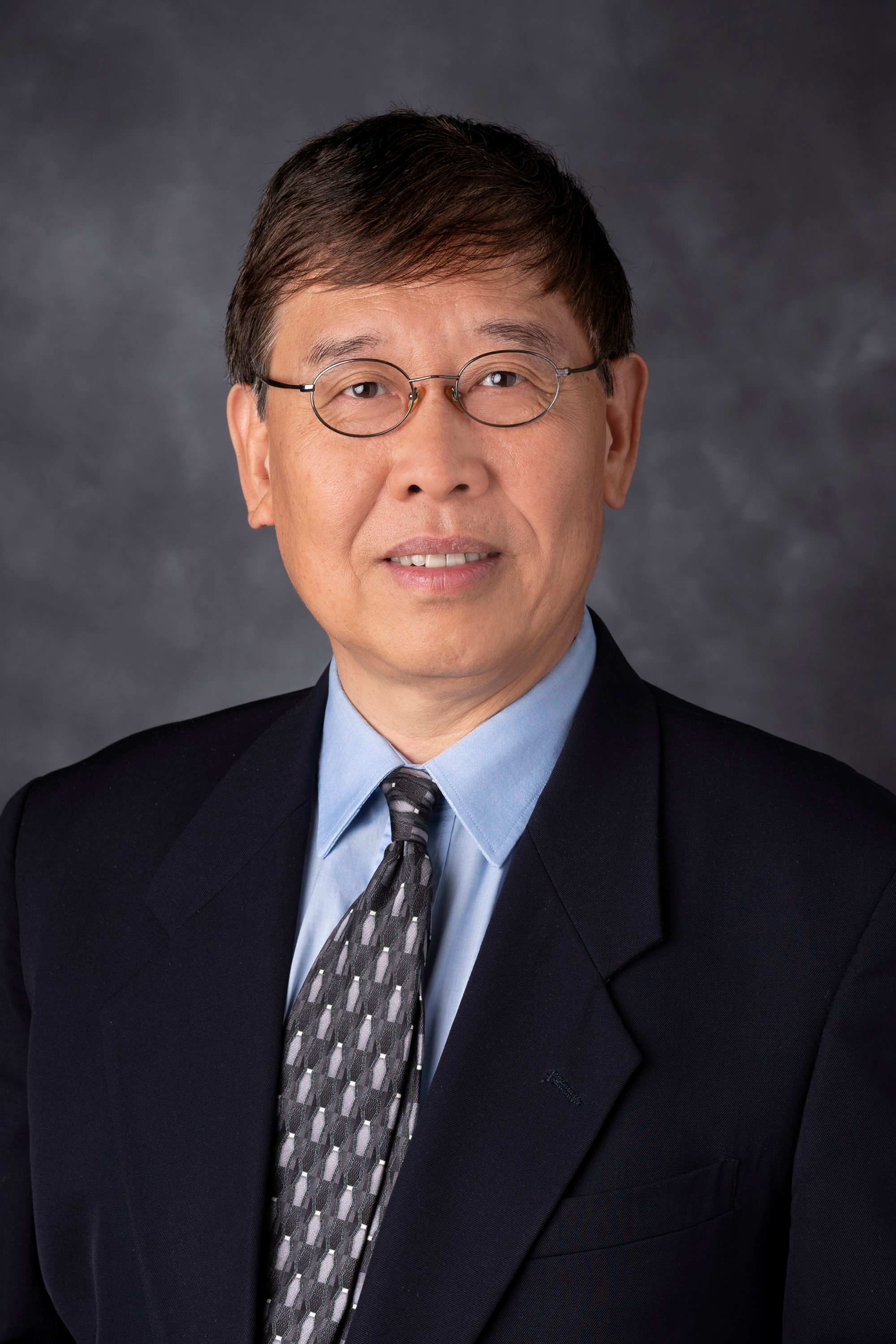 Zhen Fan, M.D.
Department of Experimental Therapeutics, Division of Cancer Medicine
Primary Appointment
Professor, Department of Experimental Therapeutics, Division of Cancer Medicine, The University of Texas MD Anderson Cancer Center, Houston, TX
Dual/Joint/Adjunct Appointment
Full Member, Graduate Faculty, The Graduate School of Biomedical Sciences (GSBS), The University of Texas Health Science Center at Houston, Houston, TX
The long-term goal of research in my laboratory is to explore innovative therapeutic strategies and to develop novel therapeutic agents for cancer treatment through applying and integrating emerging knowledge and new concepts in cancer biology and tumor immunology. My current major research activity is to develop innovative bispecific antibody-based cancer therapies, with a focus on elements related to anti-tumor angiogenic immunotherapy.
My laboratory has a long track record of investigating cell signaling aberrations (such as addiction to mutations, overlapping signaling pathways, and feedback regulation) downstream of EGFR and HER2 to develop targeted cancer therapy. Through our published work, we have made significant contributions toward elucidating the mechanisms by which two FDA-approved therapeutic antibodies, cetuximab (an EGFR-targeting antibody) and trastuzumab (a HER2-targeting antibody), inhibit cancer cell survival and proliferation and induce cancer cell death and the mechanisms by which cancer cells resist cetuximab or trastuzumab treatment.
My current research projects focus on three major areas that are connected through hypoxia-inducible factor-1 (HIF-1), a key transcription factor that is regulated by signaling pathways downstream of EGFR and HER2 and that plays a multifaceted role in cancer development: (1) HIF-1-mediated cancer metabolism, via stimulation of aerobic glycolysis (i.e., the Warburg effect), inhibition of oxidative phosphorylation in mitochondria, and disruption of redox homeostasis; (2) HIF-1-regulated cancer metastasis, via activation of metastasis-related genes and stimulation of angiogenesis and lymphangiogenesis; and (3) HIF-1-mediated cancer immune escape, via regulation of immune checkpoint pathways.
We have developed several antibody engineering platforms for developing novel therapeutic agents for cancer treatment. By utilizing cutting-edge recombinant antibody technology and innovative strategies to engineer new bispecific antibodies and antibody fusion proteins, we are striving to develop second-generation antibody-based drugs that have multiple functions and thus are expected to work better than the first-generation antibody drugs, such as cetuximab and trastuzumab, currently used to treat cancer patients.
Degree-Granting Education
| | |
| --- | --- |
| 1988 | Shanghai Medical University, School of Graduate Studies (now Fudan University Graduate School), Shanghai, CHN, MS, Histology/Embryology |
| 1985 | Shanghai Medical University (SMU), School of Medicine (now Fudan University Shanghai Medical College), Shanghai, CHN, MD, Clinical Medicine |
| | |
| --- | --- |
| Title: | Exploration of novel potential therapies for breast cancer |
| Funding Source: | The Breast Cancer Research Foundation |
| Role: | Principal Investigator |
| | |
| --- | --- |
| Title: | Mechanisms of tumor resistance to anti-HER/ErbB therapeutics |
| Funding Source: | NIH/NCI |
| Role: | Principal Investigator |
| | |
| --- | --- |
| Title: | Development of a novel anti-EGFR antibody-protamine recombinant protein for in vivo delivery of small interfering RNAs for cancer therapy |
| Funding Source: | Cancer Prevention Research Institute of Texas |
| Role: | Principal Investigator |
| | |
| --- | --- |
| Title: | Targeting transformation of fibroblasts to cancer-associated fibroblasts for breast cancer therapy |
| Funding Source: | DOD/Congressionally Directed Medical Research Programs (DOD/CDMRP) |
| Role: | Principal Investigator |
| | |
| --- | --- |
| Title: | Developing a novel recombinant antibody for treatment of oral cancer |
| Funding Source: | NIH/NIDCR |
| Role: | Principal Investigator |
| | |
| --- | --- |
| Title: | A novel targeted therapy for HNSCC based on a novel activity of cetuximab |
| Funding Source: | NIH/NCI |
| Role: | Principal Investigator |
| | |
| --- | --- |
| Title: | Development of a novel strategy for tumor delivery of MHC-I-compatible peptides for cancer immunotherapy |
| Funding Source: | Cancer Prevention & Research Institute of Texas (CPRIT) |
| Role: | Principal Investigator |