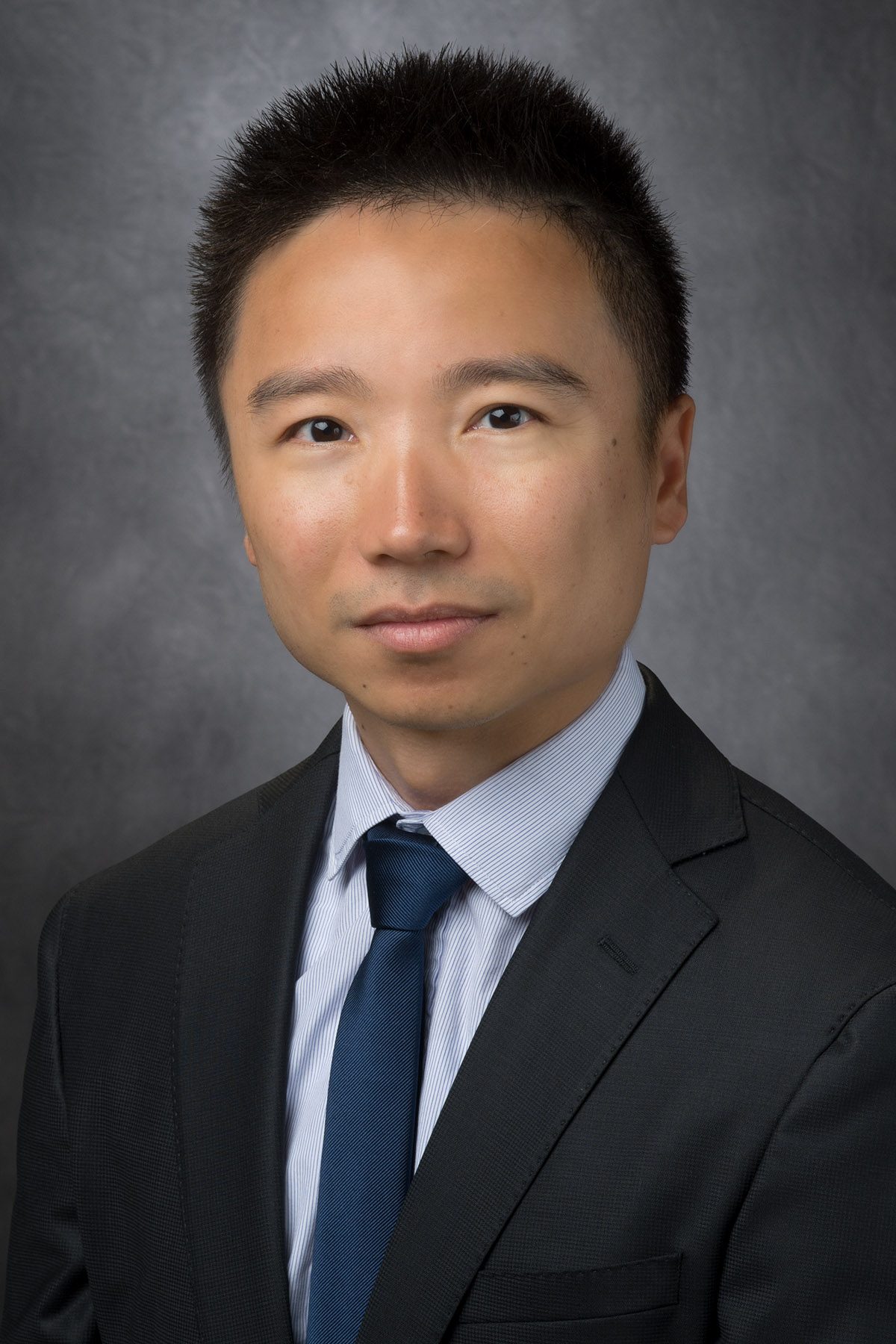 Zhiqian H. Yu, Ph.D., DABR
Department of Radiation Physics, Division of Radiation Oncology
Present Title & Affiliation
Primary Appointment
Assistant Professor, Department of Radiation Physics - Patient Care, Division of Radiation Oncology, The University of Texas MD Anderson Cancer Center, Houston, TX
Degree-Granting Education
| | |
| --- | --- |
| 2013 | UT Graduate School of Biological Sciences at Houston/UT MD Anderson Cancer Center, Houston, TX, USA, PHD, Medical Physics |
| 2006 | The University of Texas at Austin, Austin, TX, USA, BS, Physics |
Postgraduate Training
| | |
| --- | --- |
| 2020-2020 | Image-Guided Radiotherapy and Chemotherapy in Gynecological Cancer: Focus on MRI Based Adaptive Brachytherapy for Cervical Cancer, Cervical Cancer Brachytherapy, ESTRO, Houston, TX |
| | |
| --- | --- |
| 2016 | American Board of Radiology |
Academic Appointments
Assistant Professor, Department of Radiation Oncology, Baylor College of Medicine, Houston, TX, 2016 - 2019
Administrative Appointments/Responsibilities
Co-Supervisor, Residents GYN Rotation, Department of Radiation Physics, The University of Texas MD Anderson Cancer Center, Houston, TX, 2019 - Present
Chief of Physics, Department of Radiation Oncology, Baylor College of Medicine, Houston, TX, 2018 - 2019
Other Appointments/Responsibilities
Medical Physics Residency Steering Committee Member, Thomas Jefferson University/Christiana Care, Newark, HI, 2014 - 2016
Medical Physicist, Christiana Care Health System, Newark, DE, 2013 - 2016
Institutional Committee Activities
Member, ROSI Faculty Seed Award Scientific Review Committee, 2020 - 2021
Member, New Technology Committee, 2020 - Present
Member, Radiation Oncology Research Council, 2019 - 2021
European Society for Radiation & Oncology (ESTRO)
Member, 2020 - Present
American Brachytherapy Society
Member, 2019 - Present
American Association of Physicists in Medicine
Member, Southwest Chapter, 2016 - Present
American Association of Physicists in Medicine
Member, 2014 - Present
American Association of Physicists in Medicine
Member, Delaware Valley Chapter, 2013 - 2017
American Association of Physicists in Medicine
Student Member, 2007 - 2013
Peer-Reviewed Articles
Abstracts
Ko R, Yu ZH, Prajapati S, Lee B, Albert R, Daniel A, Nguyen QN, Choi S, Msaouel P, Kudchadker R, Gomez D, Tang C

. Neuromuscular Toxicity and Dose-volume Relationships Following SBRT for Bone Oligometastases: Post-hoc Analysis of Two Ongoing Clinical Trials. Inter J Radiat Onc Biol Phys, 2022. e-Pub 2022.

Palomeque C, Basyouni S, Gee W, Wazir H, Sutton J, Hancock D, Spicer C, Dehghanpour M, Yu Z

. Evaluation of Different GYN Pelvic Nodal Boost Planning Strategies to Determine the Optimal Planning and Treatment Approach. AAMD, 2022.

Hanania A, Yoder A, Myers P, Bulut A, Yu ZH, Eraj S, Bonnen M, Echeverria A, and Ludwig M

. A Single Institution Experience of Image-Guided High-Dose Rate Interstitial Brachytherapy in the Definitive Setting for Locally Advanced Cervical Cancer. Brachytherapy 17(4S):S123-S124, 2018.

Yang K, Yu ZH, Chen H, and Mortada F

. Determining VMAT Machine Limitations of An Elekta Linear Accelerator with Agility MLC for Accurate Modeling in RayStation and Robust Delivery. Med Phys 42(6,Part15):3390, 2015.

Yu ZH, Andreou K, Yang J, Mourtada F

. Auto-Segmentation Strategies for Treatment Targets and Critical Organs of H&N Cancer Patients. Med Phys 41(6,Part10):211, 2014.