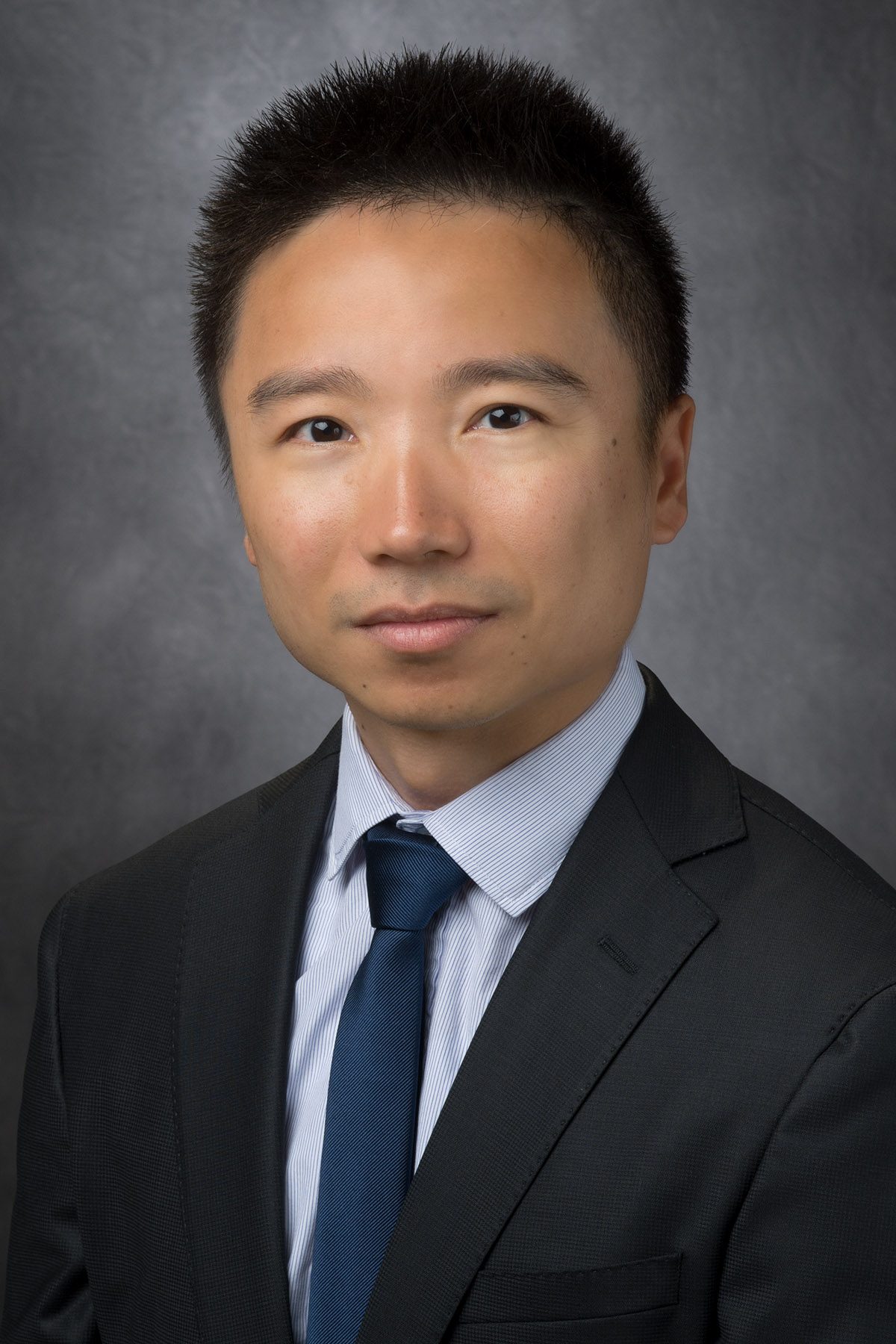 Zhiqian H. Yu, Ph.D., DABR
Department of Radiation Physics, Division of Radiation Oncology
Primary Appointment
Assistant Professor, Department of Radiation Physics - Patient Care, Division of Radiation Oncology, The University of Texas MD Anderson Cancer Center, Houston, TX
Degree-Granting Education
| | |
| --- | --- |
| 2013 | UT Graduate School of Biological Sciences at Houston/UT MD Anderson Cancer Center, Houston, TX, USA, PHD, Medical Physics |
| 2006 | The University of Texas at Austin, Austin, TX, USA, BS, Physics |
Postgraduate Training
| | |
| --- | --- |
| 2020-2020 | Image-Guided Radiotherapy and Chemotherapy in Gynecological Cancer: Focus on MRI Based Adaptive Brachytherapy for Cervical Cancer, Cervical Cancer Brachytherapy, ESTRO, Houston, TX |
| | |
| --- | --- |
| 2016 | American Board of Radiology |
Academic Appointments
Assistant Professor, Department of Radiation Oncology, Baylor College of Medicine, Houston, TX, 2016 - 2019
Administrative Appointments/Responsibilities
Co-Supervisor, Residents GYN Rotation, Department of Radiation Physics, The University of Texas MD Anderson Cancer Center, Houston, TX, 2019 - Present
Chief of Physics, Department of Radiation Oncology, Baylor College of Medicine, Houston, TX, 2018 - 2019
Other Appointments/Responsibilities
Medical Physics Residency Steering Committee Member, Thomas Jefferson University/Christiana Care, Newark, HI, 2014 - 2016
Medical Physicist, Christiana Care Health System, Newark, DE, 2013 - 2016
Institutional Committee Activities
Member, ROSI Faculty Seed Award Scientific Review Committee, 2020 - 2021
Member, New Technology Committee, 2020 - Present
Member, Radiation Oncology Research Council, 2019 - 2021
European Society for Radiation & Oncology (ESTRO)
Member, 2020 - Present
American Brachytherapy Society
Member, 2019 - Present
American Association of Physicists in Medicine
Member, Southwest Chapter, 2016 - Present
American Association of Physicists in Medicine
Member, 2014 - Present
American Association of Physicists in Medicine
Member, Delaware Valley Chapter, 2013 - 2017
American Association of Physicists in Medicine
Student Member, 2007 - 2013
Peer-Reviewed Articles
Abstracts
Hanania A, Yoder A, Myers P, Bulut A, Yu ZH, Eraj S, Bonnen M, Echeverria A, and Ludwig M

. A Single Institution Experience of Image-Guided High-Dose Rate Interstitial Brachytherapy in the Definitive Setting for Locally Advanced Cervical Cancer. Brachytherapy 17(4S):S123-S124, 2018.

Yang K, Yu ZH, Chen H, and Mortada F

. Determining VMAT Machine Limitations of An Elekta Linear Accelerator with Agility MLC for Accurate Modeling in RayStation and Robust Delivery. Med Phys 42(6,Part15):3390, 2015.

Yu ZH, Andreou K, Yang J, Mourtada F

. Auto-Segmentation Strategies for Treatment Targets and Critical Organs of H&N Cancer Patients. Med Phys 41(6,Part10):211, 2014.