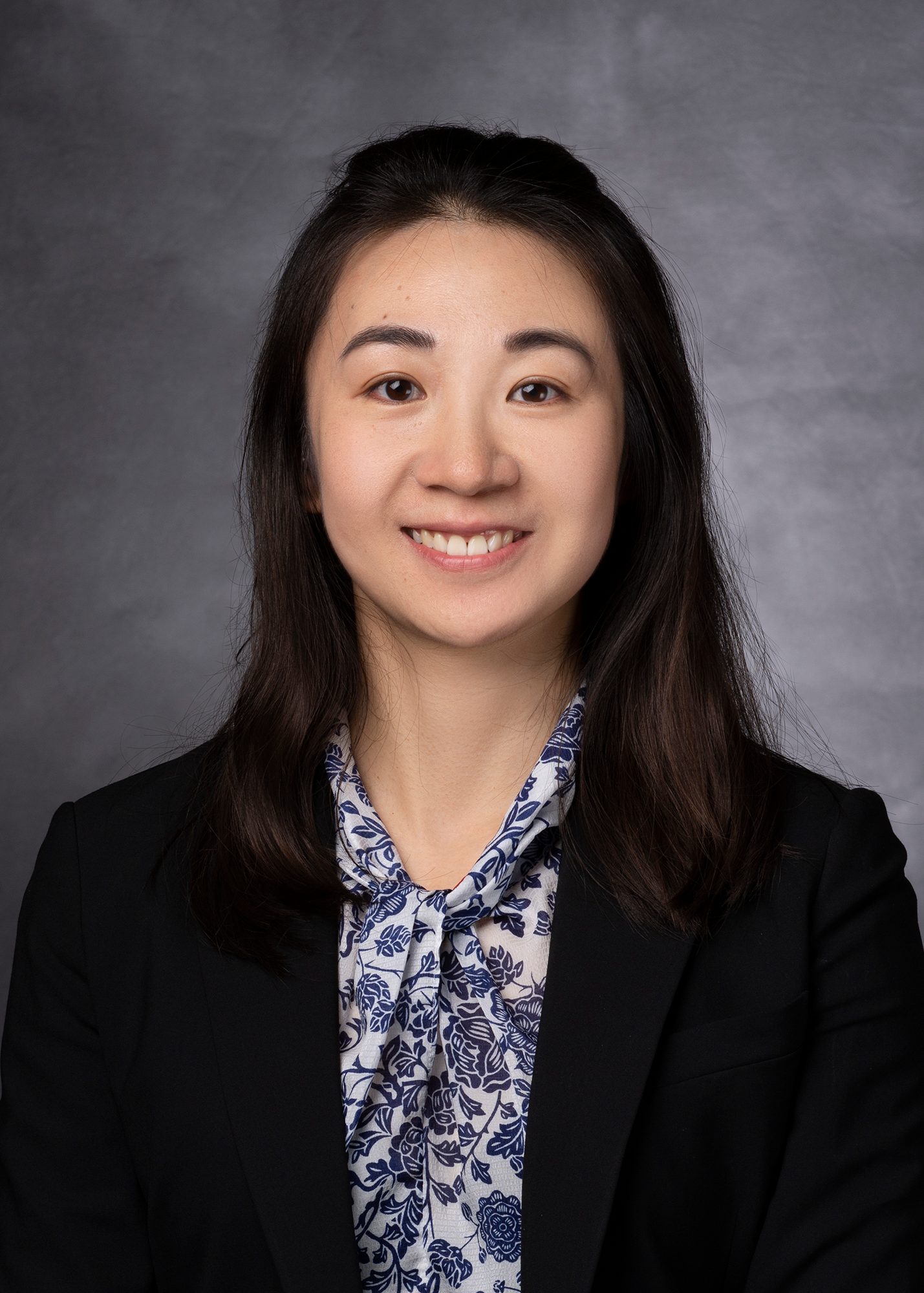 Ziyi Li, Ph.D.
Department of Biostatistics, Division of VP, Research
About Dr. Ziyi Li
Dr. Li is an Assistant Professor in the Department of Biostatistics. She obtained her bachelor's degree in statistics from Peking University in 2018 and her master's degree in biostatistics from Yale University in 2014. She obtained her PhD in Biostatistics in 2018 from Emory University. She stayed at Emory University for two more years and received postdoctoral training in both biostatistics and bioinformatics. She joined MD Anderson Cancer Center in November of 2020. She has been endeavoring to be a statistician and data scientist who develops statistical and machine learning methods and applies them to genomics, epigenetics, and computational biology. Personal website: https://sites.google.com/site/ziyiliemory/e.
Read More
Primary Appointment
Assistant Professor, Department of Biostatistics, Division of Basic Science Research, The University of Texas MD Anderson Cancer Center, Houston, TX
Dual/Joint/Adjunct Appointment
Adjunct Assistant Professor, Rice University, Houston, TX
My research interest is to develop useful statistical tools for the analyses of genomic, multi-omics and electronic health record data. In addition to methodology research, I am also interested in collaboration projects with Biologist and Physicians. My previous collaboration project involves the study of cancer, Alzheimer's disease, autism, obesity and cardiovascular diseases. Keywords: High-throughput data analysis; Bioinformatics; Biomarker analysis; Multi-omics; Single cell data analysis.
Degree-Granting Education
| | |
| --- | --- |
| 2020 | Emory University, Atlanta, TX, USA, Postdoctoral Fellow, Biostatistics and Bioinformatics |
| 2018 | Emory University, Atlanta, GA, USA, PHD, Biostatistics |
| 2014 | Yale University, New Haven, CT, USA, MPH, Biostatistics |
| 2012 | Peking University, Beijing, CHN, BS, Statistics |
Peer-Reviewed Articles
Zhang W, Wu H, Li Z

. Complete deconvolution of DNA methylation signals from complex tissues: a geometric approach. Bioinformatics 37(8):1052-1059, 2021. e-Pub 2020. PMID: 33135072.

Li Z, Chang C, Kundu S, Long Q

. Bayesian generalized biclustering analysis via adaptive structured shrinkage. Biostatistics 21(3):610-624, 2020. PMID: 30596887.

Li Z, Guo Z, Cheng Y, Jin P, Wu H

. Robust partial reference-free cell composition estimation from tissue expression. Bioinformatics 36(11):3431-3438, 2020. PMID: 32167531.

Zhang W, Li Z, Wei N, Wu HJ, Zheng X

. Detection of differentially methylated CpG sites between tumor samples with uneven tumor purities. Bioinformatics 36(7):2017-2024, 2020. PMID: 31769783.

Qin L, Xu Q, Li Z, Chen L, Li Y, Yang N, Liu Z, Guo J, Shen L, Allen EG, Chen C, Ma C, Wu H, Zhu X, Jin P, Tang B

. Ethnicity-specific and overlapping alterations of brain hydroxymethylome in Alzheimer's disease. Hum Mol Genet 29(1):149-158, 2020. PMID: 31814020.

Li Z, Wu Z, Jin P, Wu H

. Dissecting differential signals in high-throughput data from complex tissues. Bioinformatics 35(20):3898-3905, 2019. PMID: 30903684.

Li Z, Wu H

. TOAST: improving reference-free cell composition estimation by cross-cell type differential analysis. Genome Biol 20(1):190, 2019. e-Pub 2019. PMID: 31484546.

Li Z, Roberts K, Jiang X, Long Q

. Distributed learning from multiple EHR databases: Contextual embedding models for medical events. J Biomed Inform 92:103138, 2019. e-Pub 2019. PMID: 30825539.

Cheng Y, Sun M, Chen L, Li Y, Lin L, Yao B, Li Z, Wang Z, Chen J, Miao Z, Xin N, Huang L, Allen EG, Wu H, Xu X, Jin P

. Ten-Eleven Translocation Proteins Modulate the Response to Environmental Stress in Mice. Cell Rep 25(11):3194-3203.e4, 2018. PMID: 30540950.

Cheng Y, Li Z, Manupipatpong S, Lin L, Li X, Xu T, Jiang YH, Shu Q, Wu H, Jin P

. 5-Hydroxymethylcytosine alterations in the human postmortem brains of autism spectrum disorder. Hum Mol Genet 27(17):2955-2964, 2018. PMID: 29790956.

Prout Parks E, Moore RH, Li Z, Bishop-Gilyard CT, Garrett AR, Hill DL, Bruton YP, Sarwer DB

. Assessing the Feasibility of a Social Media to Promote Weight Management Engagement in Adolescents with Severe Obesity: Pilot Study. JMIR Res Protoc 7(3):e52, 2018. e-Pub 2018. PMID: 29555623.

Hu YJ, Schmidt AF, Dudbridge F, Holmes MV, Brophy JM, Tragante V, Li Z, Liao P, Quyyumi AA, McCubrey RO, Horne BD, Hingorani AD, Asselbergs FW, Patel RS, Long Q, The GENIUS-CHD Consortium

. Impact of Selection Bias on Estimation of Subsequent Event Risk. Circ Cardiovasc Genet 10(5), 2017. PMID: 28986451.

Li Z, Safo SE, Long Q

. Incorporating biological information in sparse principal component analysis with application to genomic data. BMC Bioinformatics 18(1):332, 2017. e-Pub 2017. PMID: 28697740.

Li L, Zang L, Zhang F, Chen J, Shen H, Shu L, Liang F, Feng C, Chen D, Tao H, Xu T, Li Z, Kang Y, Wu H, Tang L, Zhang P, Jin P, Shu Q, Li X

. Fat mass and obesity-associated (FTO) protein regulates adult neurogenesis. Hum Mol Genet 26(13):2398-2411, 2017. PMID: 28398475.

Lal BK, Zhou W, Li Z, Kyriakides T, Matsumura J, Laderle FA, Freischlag J, OVER Veterans Affairs Cooperative Study Group

. Predictors and outcomes of endoleaks in the Veterans Affairs Open Versus Endovascular Repair (OVER) trial of abdominal aortic aneurysms. Journal of vascular surgery 62(6):1394-1404, 2015.